Anal Hooks
Didn't find what you are looking for?
View All
Best 8 Anal Hooks in 2023
1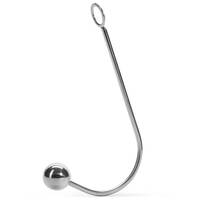 Material: Metal
Allergens: Latex-Free
Length: 11 inches
Insertable Length: 6 inches
2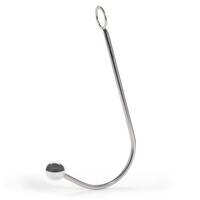 Material: Metal
Allergens: Latex-Free
Length: 11 inches
Insertable Length: 5 inches
3
Sell Fast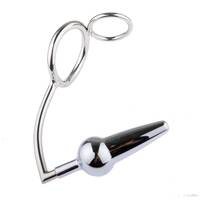 Waterproof Anales Pugs Getting Started
Material: Stainless Steel
Color: Silver
Waterproof: Yes
4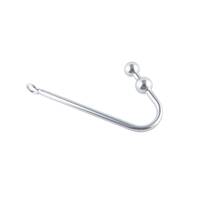 Two Balls Metal Anal Hook
Material: Premium Stainless Steel
Color: Silver
Length: 12 inches
Insertable Length: 5 inches
5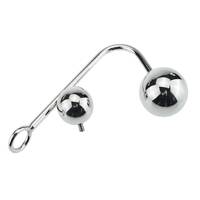 2 Alternative Balls Sizes
Material: Metal
Color: Silver
Insertable Length: 1.97 inches
Handle Length: 7 inches
6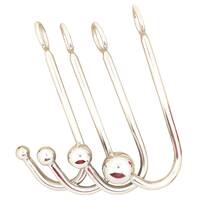 Material: Stainless Steel
Color: Silver
Length: 12.73 inches
Waterproof: Yes
7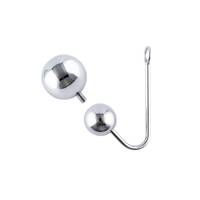 Stainless Steel Anal Hook
Material: Premium stainless steel
Color: Silver
Insertable Length: 1.97 inches
8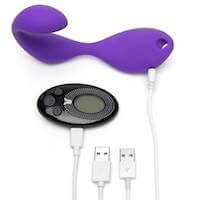 3
Material: Silicone
Flexibility: Flexible
Circumference: 3 inches
Insertable Length: 2.5 inches
Length: 5.5 inches
Power Type: Rechargeable
Vibration speed: Multiple
Waterproof: Splash-proof
We have more
Anal Hooks
View All
As seen on
What Is an Anal Hook?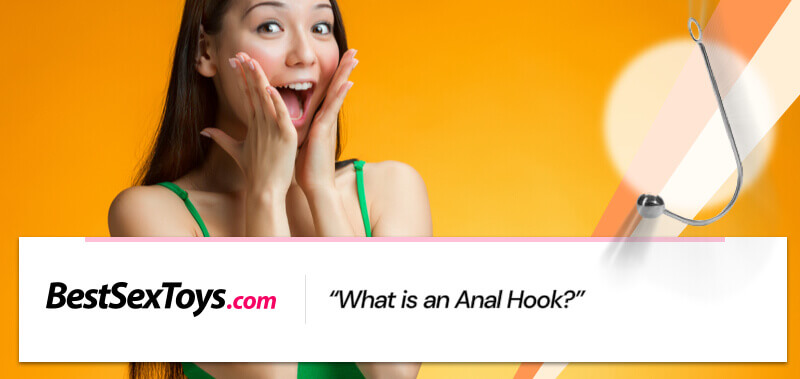 Anal hooks are one of the more daunting sex toys. Let's be honest, even the name "anal hook" is daunting to read for the first time. They are looked at as a more advanced addition to your sex toy kit and are less known sex toys due to their intense nature.
Anal hooks are commonly used in tandem with bondage or rope play and other forms of BDSM. Some of the first uses of anal hooks date back to medieval times where they were used as part of the torture. They have since been redesigned to act as the opposite and offer users a pleasurable experience (unless pain is your pleasure, then the bigger, the better).
There are different configurations so that every person can find an appropriate hook for their type of play.
The hooks are made of stainless steel and are generally a U or J shape where one end is inserted into the anus. Anal hooks can come with balls at the end of the inserted side or without them, depending on the level of presence you want your hook to have.
The other side of the hook often has a ring or other opening to be secured to the hooked party with rope. Don't be afraid, and in no time, these sleek metal beauties will have you hooked and wanting more.
Anal Hook Materials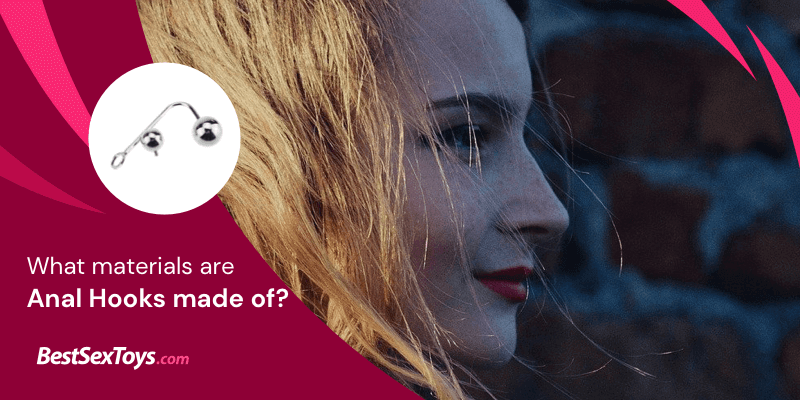 Anal hooks are typically always made of stainless steel. This contributes to the firm hold and industrial feel that anal hooks are known for. Stainless steel is a non-porous material and is therefore easy to keep clean and sanitized before every use.
How to Use an Anal Hook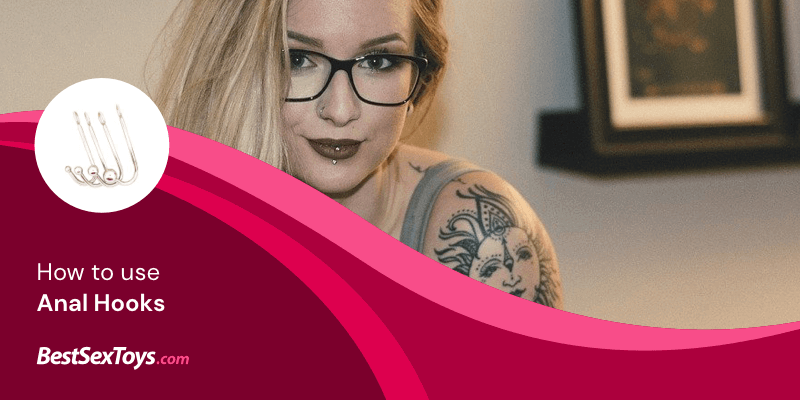 Anal hooks can restrict movement and keep the user much more still than when using a plug or other sex toy anally. This is important to keep in mind when using the hooks during your rope play, even a slight change in position can cause discomfort rather than pleasure in your submissive.
Anal hooks are a way to keep your partner still and obedient during sessions and are seen as the ultimate way to give over complete control to your partner.
1. Discuss a Safe Word.
When trying new sex toys for the first time or engaging in any form of bondage or BDSM play you must discuss a safe word with your partner. This can be either a verbal or a non-verbal cue, think of an easy to remember word that wouldn't come up otherwise or simply snapping your fingers to end play if speaking isn't an option (like when using gags).
2. Stretch It Out.
Work with your partner and use your fingers, a dildo, or a butt plug to get your hole ready to receive the anal hook. The anal hook should not be the first object introduced to your anus that day. Take the time to prep and stimulate your asshole for the best possible experience with your anal hook.
3. Lubing Your Anal Hook.
Anal hooks should be lubed up with the appropriate lube for both the opening and the material. This will ensure that you don't feel any easily avoided discomfort while using your anal hook. You should apply the lube generously to both the hook and your anus to best assist in a comfortable transition, hooking you in.
When you feel like there is enough lube keep going, even consider lubing the areas of the body that the hook will be rubbing against. Consider buying a lube shooter to ensure that the anus is substantially lubed.
4. Placing Your Anal Hook.
Unlike a butt plug that is made of a more flexible material like rubber or latex, an anal hook is made from stainless steel, which means that placement is very important. Work with your partner to find the best placement for the hook both internally and externally.
Ensure that the outer part of the hook isn't rubbing uncomfortably on any part of the body and that the inner part isn't applying any unwanted discomfort. Put your partner in the desired position first before inserting the hook and make sure that they will be comfortable in that position for a long time.
Insert the hook into your partner when they are ready and comfortable in their position. Be sure not to place the hook too far into your anus because anal hooks will not flex or bend like a dildo or butt plug, and you should be careful that the anal hook isn't hitting any walls.
5. Securing Your Anal Hook.
When using ropes to secure your anal hook and your partner, it is important not to tie the ropes too tightly. If any loss of sensation occurs or if the bound party feels any coldness in their extremities, it is vital that you stop play and cut your partner's lose.
Know your skill and your partner's strength and flexibility before engaging in bondage and if you're just starting out, keep it simple. Harnesses for your anal hook can be purchased if you want an easier way to secure the anal hook. Ropes can be placed through the eye of your anal hook and used to further bind your partner.
Can You Use an Anal Hook Vaginally?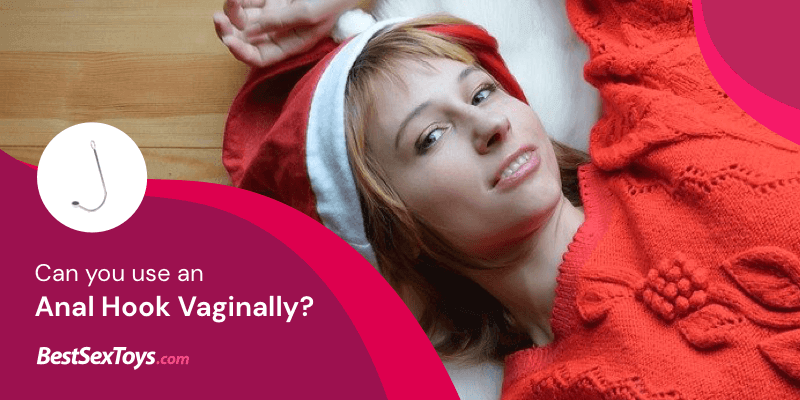 Anal hooks are made to fit, well, the anus. When used vaginally, anal hooks are unlikely to stay or fit in comfortably and can slip out often. As always, with sex toys where there is a will, there is a way, and if you would like to use your anal hook vaginally, there is no real reason not to though it will not fit as securely and comfortably when used vaginally.
Types of Anal Hooks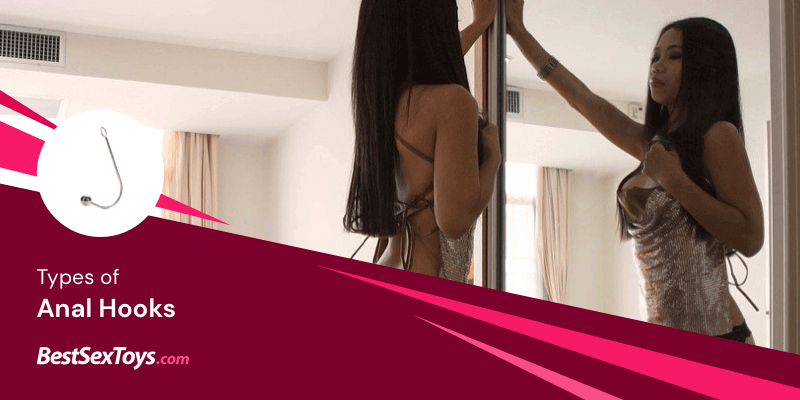 Single Ball Anal Hooks
Anal hooks with a single ball at the inserted end that adds weight and stimulation to your play with the anal hook. The balls can vary in diameter, and there are sizes of balls for both beginners and experienced users.
Two Balls and Three Balls Anal Hooks
Get more bang for your buck with a multiple ball anal hook. Much like some butt plugs, some anal hooks have multiple balls on the end of the hook for an even fuller feeling experience that replicates the same feelings as anal beads without the flexibility.
Alternate Balled Anal Hooks
Not sure what size you would be comfortable with, but want an anal hook with a ball? Some models of anal hooks come with interchangeable and alternate ball choices for your play. These sets can be used as a way to train yourself up to a bigger ball or to differentiate the size depending on the type of play for that day.
These balls are screwed into place for a secure hold that won't adjust or move during play making alternate ball anal hooks an ideal option for any anal stimulation lover.
No Ball Anal Hooks
Like the idea of being strapped in, but the addition of the large ball on the end of the hook turns you off rather than reeling you in deeper? Anal hooks also come in variations that lack the ever-present ball and instead mimic a barb-less hook. These anal hooks are a little more comfortable and can be a godsend to beginners who want to experience anal hooks but are put off by the largeness of some models.
The insert-able tips are rounded and therefore are safe to be inserted. It is very important that you never insert anything sharp into your anus.
Anal Hook Harnesses
Loving your anal hook but aren't really great at bondage and rope play? Try getting a harness that can be easily strapped on to your partner and adjusted for their comfort. This will make getting hooked in easy and quick and give you other points to build off for your bondage play.
Harnesses normally have metal rings that can support other restraints or ropes to make bondage play easy and comfortable. Harnesses also keep restraints off of pressure points that can restrict blood flow and cause loss of sensation.
What Does an Anal Hook Feel Like?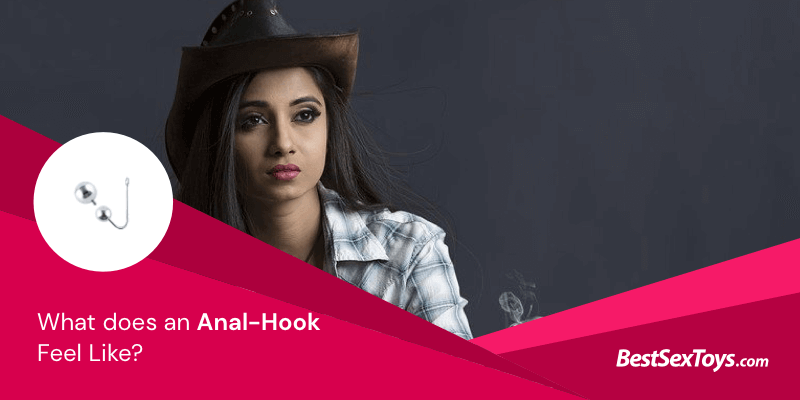 Anal hooks engage the user in a feeling of helplessness and submissiveness by being a firm a present sensation during play that requires attentive stillness, giving full control of your body to the dominant party.
Anal hooks can also be a way to experience feelings of double penetration if positioned correctly. The "full" feeling of using an anal hook is the immediate draw for the sex toy. Anal hooks draw attention to the dominant parties ownership of the submissive.
Bondage play and BDSM are often about being in the appropriate headspace. The use of an anal hook during play is a constant reminder of the ownership that is happening, making it a potent way to remain engaged in play.
Anal hooks are just a stronger and more powerful way to be plugged, being that they don't offer any give like their counterparts, butt plugs. If anal play and stimulation are what you crave, you'll consider anal hooks the catch of the day.
Anal Hook Safety Precautions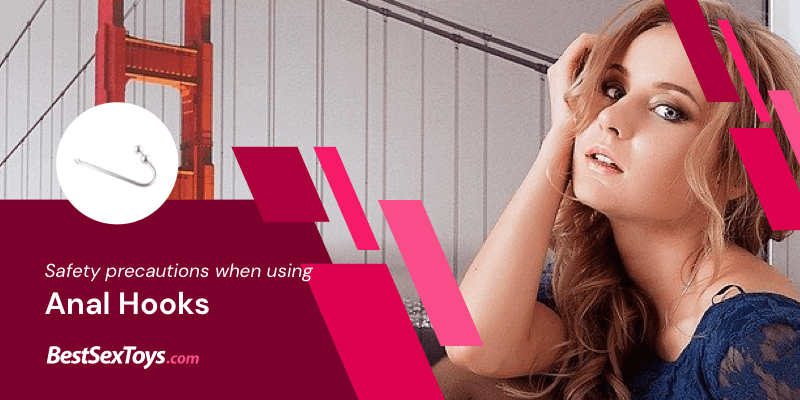 Anal hooks do not bend. It is important to keep from jostling the hook too violently or moving or bending your partner because you do not want to cause a tear and end up in the ER. You should use your anal hook with care and precision. Slow and steady will win the race.
Along with a safe word, both you and your partner must be aware of the risks that come with using an anal hook. Never, ever, ever, ever, suspend anybody with an anal hook. Do not use an anal hook during suspension bondage or even engage in suspension bondage unless you are an experienced and seasoned BDSM expert.
How Much Does an Anal Hook Cost?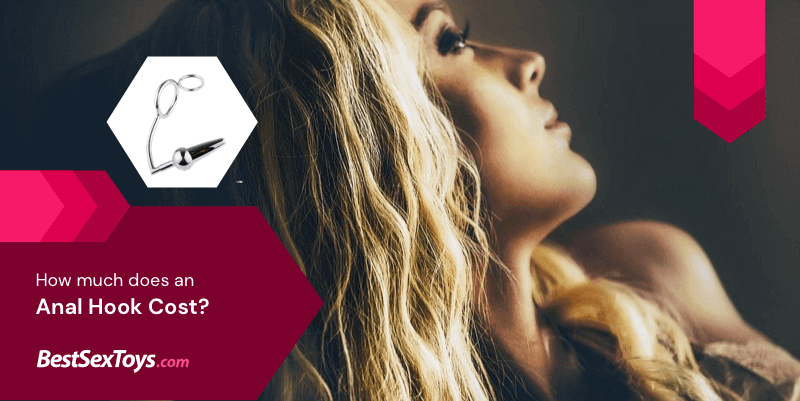 Anal hooks can vary in cost depending on the size and construction of the anal hook. The general range in cost for an anal hook is $30-$75. Take the time to research your options to get the most bang for your buck when it comes to your anal hook.
If your planning on making it an active part of your sexual play, consider spending more money on a harness or an anal hook that comes with different ball attachments so that you won't have to buy a heftier model later down the road. Scroll through your options with your partner and see what anal hook excites you the most.
Working together throughout the buying process is another way to heighten your sexual awareness and get each other excited about your new purchase.
How to Clean Anal Hooks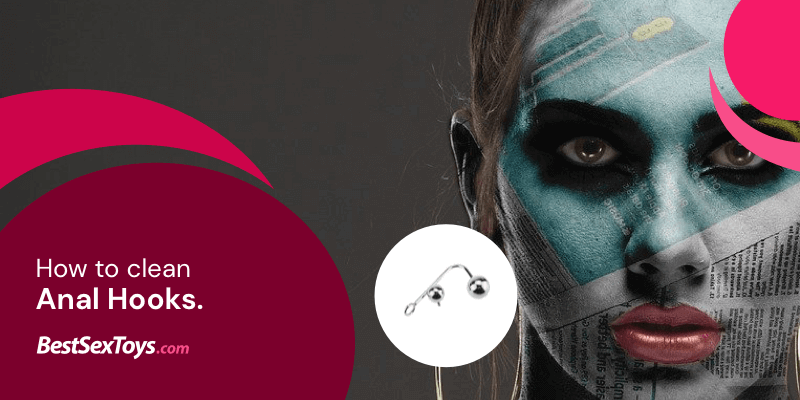 The anal hooks are made of stainless steel, and they can be cleaned with unscented antibacterial soap and dried with a lint-free cloth or boiled and left to air dry for a sanitized and ready for use anal hook. It is important to clean your hook between uses or openings.
Do not use your anal hook vaginally after inserting it anal before being cleaned. Clean your hook before using it between partners. Bacteria from the anus can cause infections in the vagina and cause discomfort and yeast infections. Any toy should be cleaned before using it between partners.
All toys should be stored in a separate container away from foreign bacteria once cleaned. Your sex toys should never intermingle with other everyday items in your life. This means that just leaving your anal hook in your nightstand, among other things, is considered a bad move. Pick out a large toy chest or buy a nice silk sack for all of your toys to live in. You will ultimately be healthier for it.
More Anal Sex Toys
All Anal Sex Toys
All the sex toys for



Subscribe to our Newsletter
Newest Deals
Discounted Prices
Free Products
Giveaways
Promo Codes
Table of Contents
Anal Hooks
Check the
Best 8 Anal Hooks
Find the best 8 Anal Hooks we've gathered after reviewing dozens!
Check Now