Spanking Paddles
Didn't find what you are looking for?
View All
Best 10 Spanking Paddles in 2023
1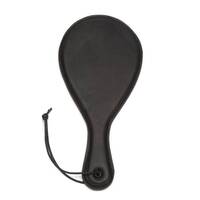 Faux Leather Spanking Paddle
Length: 11 inches
Material: Faux Leather
2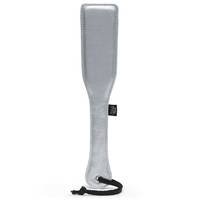 Twitchy Palm Spanking Paddle
Length: 13 inches
Material: Faux Leather
3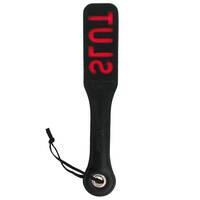 Sportsheets Leather Slut Slapper Paddle
Length: 13 inches
Material: Leather
4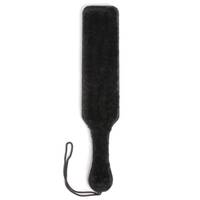 Length: 15 inches
Material: Leather
5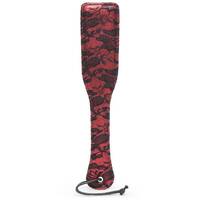 Leather and Lace Spanking Paddle
Length: 12.5 inches
Material: Leather
6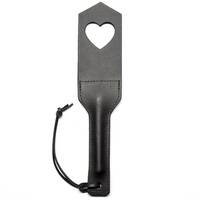 Leather Heart Slapper Paddle
Length: 12.5 inches
Material: Leather
7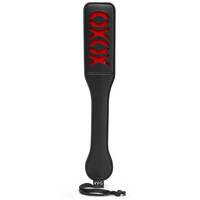 Length: 12 inches
Material: Faux Leather
8
Advanced Silicone Spanking Paddle
Length: 16 inches
Material: Silicone
9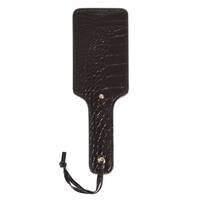 Faux Crocodile Leather Paddle
Length: 10.5 inches
Material: Leather
10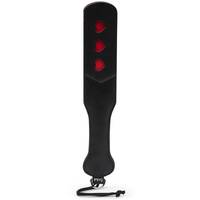 Faux Leather Slapper Paddle
Length: 12 inches
Material: Faux Leather
We have more
Spanking Paddles
View All
As seen on
What Is a Spanking Paddle?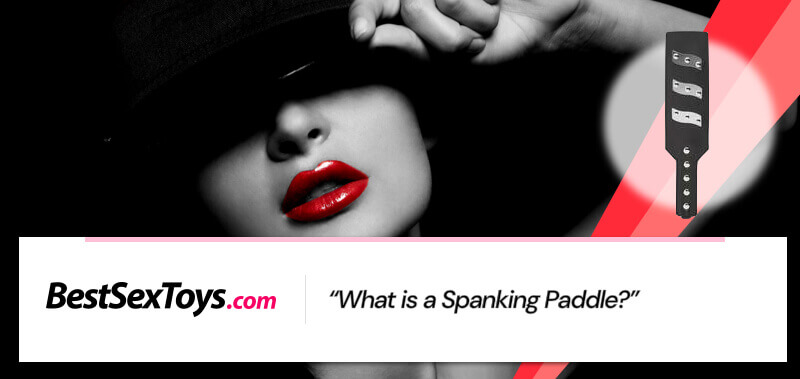 Historically, spanking paddles have been a form of punishment. From forms of torture or corporal punishment to punishing school children, everyone knows what spanking is and has either experienced spanking in their childhood or through media in representation in movies and TV.
Spanking was also seen as an accepted form of discipline between a husband and wife as a way to assert dominance in the home and re-enforce gender norms. Adult spanking of this kind was even showcased in movies like "Kiss Me Kate" and "McLinktock!" Though in today's time, it is often that all spanking is a form of erotic spanking.
A spanking paddle is one of the implements that can be used in erotic spanking and is generally a long and flat paddle used to spank the submissive party. These paddles mimic the look of those that were previously used as a form of punishment, which means they can add a fun and interesting twist to any punishment or schoolgirl fetish setting.
What Is Spanking?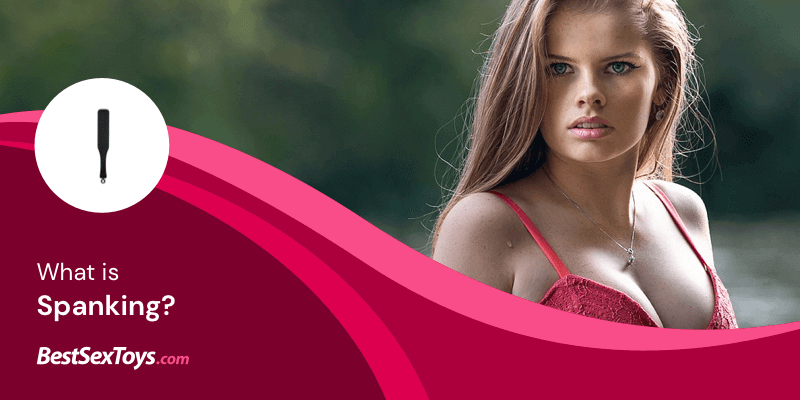 Erotic spanking is an extension of BDSM and bondage play. Spanking can include multiple implements like paddles, floggers, whips, canes, or even the dominants' bare or gloved hands. Spanking is far from a new concept and was a focus point of the Victorian era erotica movement. Spanking can be erotic to receive, give, or even watch, making it a focal point of many BDSM and bondage play sessions.
The spanking person is typically bare-bottomed though sometimes the spanking will be completed through multiple layers that are then taken off until a bare-bottomed spanking is achieved. Spanking is such a popular practice that special clothing like spanking skirts was created to leave the ass bare and ready for spanking. Special bdsm furniture like a spanking bench or a spanking horse can be used to heighten the experience for more advanced players.
Spanking is normally completed over-the-knee or bent over a piece of furniture like a couch or a bed. The amount of spanking that happens in one session is up to you, and your partner's comfort zones. Spanking can be used as a way to punish your submissive and push them to their limits.
Spankings can be lighter and more playful or be more powerful. If using an implement such as a spanking paddle during your play, know that your hits may be harsher than they seem to you as the paddles more effectively transfer the energy from your hands to your partner's ass.
How to Use a Spanking Paddle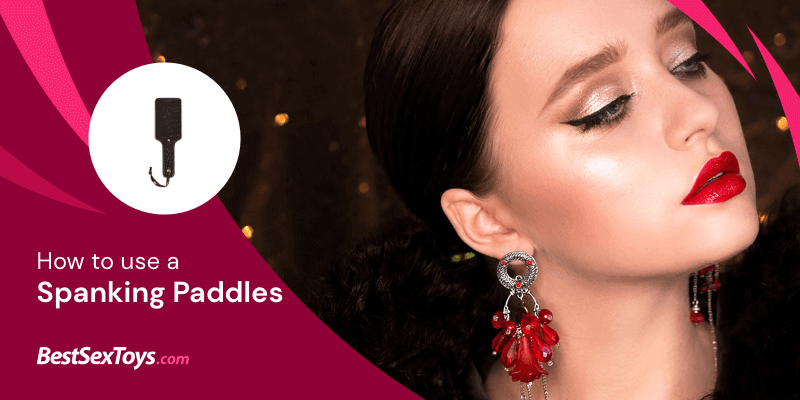 Paddles can be used during any spanking play as the implement of choice. Implements like a spanking paddle are often included in spanking because they allow for more control than using a bare or gloved hand. A spanking paddle is just an extension of your spanking, so when asking how to use a spanking paddle, it's important that you first know the ins and outs of spanking.
What Is the Right Way to Spank?
1. Aim Carefully.
Be careful that you don't strike your partner on the hipbones or tailbone while spanking. Try to also stay away from the sides of the butt and instead aim for the most protected part directly in the middle.
Go slowly and aim carefully at first, so you and your partner get the most pleasure possible out of the spanking rather than inflicting any sudden and sharp pain that breaks the illusion rather than furthering the fantasy.
2. Keep to the Fleshier Parts.
Only use your spanking paddle on the middle part of your partner's ass or lightly on the thighs. The thighs' thickness offers the same sort of protection as the middle part of the ass, making them another ideal part that can accept some spanking punishment.
Do not strike the chest, head, or face with the spanking paddle. Stay away from the parts of the body that have sensitive nerves or organs.
3. Go Easier on More Sensitive Places.
So you were watching some spanking porn and have seen someone strike their partner on the genitals and breasts. You're thinking this looks fun, and you want to give it a go. Keep in mind that unlike the middle part of the ass, these areas are covered in sensitive nerve endings and should be treated as such.
When spanking your partner's genitals, lightly tap the vulva or give a small slap to the clitoris. Never take your full strength out on your partner's genitals. If your partner has a penis, it is not recommended ever to use a spanking paddle on their genitals.
The level of intensity that your partner's breasts can take depends on the size of their breasts. Be sure to clear what areas of the body you have consent to hit with the spanking paddle.
4. Vary Your Intensity.
Make sure to change up your rhythm and vary your intensity when spanking with your spanking paddle. This variation will help keep your submissive on their toes and keep their rear stimulated without tapping out.
Varying your hits will also help you gauge what drives your partner wild and what is just a slap in the wind. You can even take turns using both your hand and your paddle to keep your partner guessing and engaged.
5. Go Forth With Safety in Mind.
As with all of your sexual play, safety should be you and your partner's top priority. Because spanking involves striking your partner, there are some important steps that you should take before, during, and after a play to have the best possible time during your BDSM or bondage sessions.
How to Safely Spank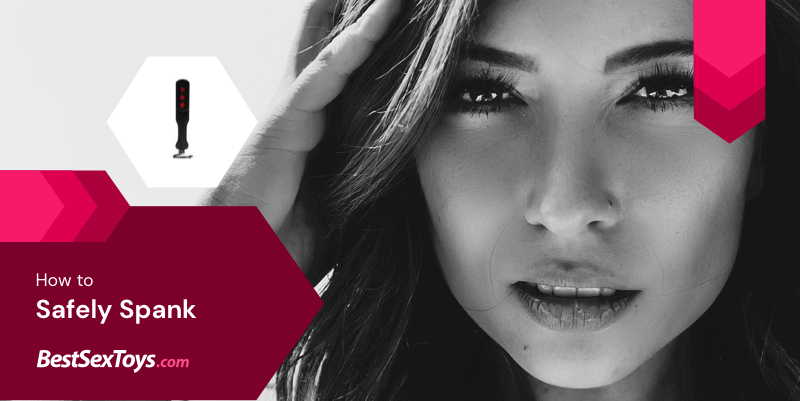 1. Discuss a Safe Word.
Nothing in the world is sexier than consent. Be sure to discuss a safe word with your partner before play. Even in a punishment scenario, your object should never be to push your submissive to their breaking point, unless they want to be. By employing a safe word from the beginning you know that everything you're doing is okay and within the limits of your submissive.
2. Know Your Partners Comfort Zone.
Take the time before the actual spanking session to try your paddle out on your partner in a more informal setting. See how hard it is too hard for your partner so that you know their limits beforehand. Also, keep in mind that a multitude of lighter hits can often be more stimulating than hitting as hard as possible off of the bat.
It's also important to know where your partners attraction to spanking lies so that you can adjust the intensity accordingly.
3. Warm-Up.
Start with lighter swats and hits to warm your partner up for the spanking. These hits can be with a gloved or bare hand or a separate implement than your paddle as a spanking paddle tends to deliver a stronger and more powerful hit.
Alternate between spanking and rubbing your hand over your partner's bare bottom to make sure they are comfortable and ready for their spanking.
4. Aftercare.
After a spanking is over, some couples or partners will take the time to perform some aftercare. During aftercare, you can apply arnica gel to the butt to prevent marks or bruising. This part is skipped when bruising, or marks are the goal of the spanking, as is the goal in some play and fetishes.
Take some time after the spanking to talk to your partner to figure out what they loved and what they could live without next time, and before long you will be a spanking pro with your partner begging you for more.
Types of Spanking Paddles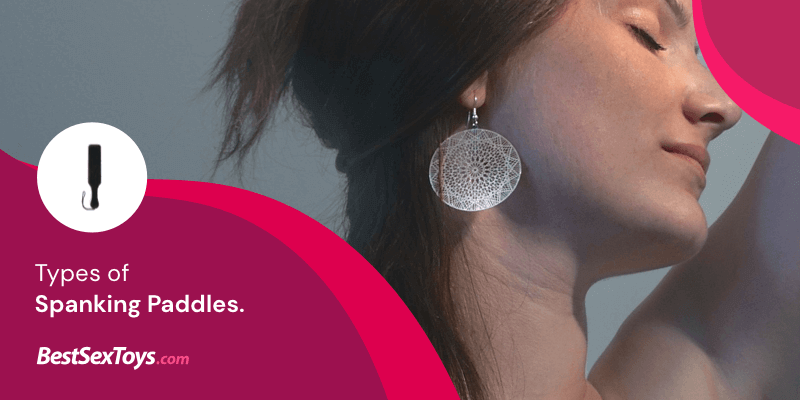 Paddles are made from different materials, which each offer a unique spanking experience when used in spanking. Take the time to look at your options with your partner to see what excites and entices you both.
Studded Spanking Paddles
Studded paddles are spanking paddles that sport metal studs normally embedded into the leather of the paddle. The studs act as a harsher and harder material making a studded spanking paddle a harder-hitting paddle than one that isn't studded.
Studded paddles can either be completely covered in studs or ornamented with studs in specific designs or configurations. Sometimes even spelling out words like "Slut" or forming shapes like hearts.
Wooden Spanking Paddles
Wooden paddles harken back to a time when paddles were used as a form of discipline. These wooden paddles easily transfer energy from the swing to the receiver's bare bottom. The paddle's hard wooden surface offers a unique spanking experience that is favored by many as the ultimate material for a spanking paddle. These wooden models are also favored aesthetically and can be expertly crafted and customized through artisans.
Leather Spanking Paddles
Leather paddles have more of a belt-like feel and are a favorite among the BDSM community for their look and the leathery sting of the paddles themselves. Leather and faux leather paddles are some of the most commonly seen paddles on the market, and they can be found anywhere sex toys are sold.
If you and your partner have already found that you favor the feeling of a belt on your bottom, then a leather paddle may be the way that you should go to bring your spanking even further.
Silicone Spanking Paddles
Silicone paddles are paddles that are coated in silicone skin or made completely out of silicone themselves. With silicone paddles, it's all about the feeling as each material feels unique when spanking. Silicone paddles offer a specific stinging sensation when used and great for multiple lighter smacks in succession.
Imprint Spanking Paddles
Imprint paddles normally include a cut-out of indent that carries a word, phrase, or shape. The goal of using an imprint paddle is to leave the shapes or words imprinted on your partners rear. Imprint spanking paddles can be a fun way to engage your partner in your spanking sessions.
The imprints can be hearts, derogatory words, fun phrases. You can even have an imprint paddle customized to mark your submissive with any phrase or word you'd like.
Furry Spanking Paddles
Furry spanking paddles are the softest way to engage with spanking paddles. These paddles, covered in faux fur, are a softer implement to use on your partner during the spanking. The strands of the faux fur can even be rubbed over your partner's rear for a sensational and stimulating addition to your spanking sessions. Furry spanking paddles are a little bit of comfort in the middle of all of your tough love.
How Much Does a Spanking Paddle Cost?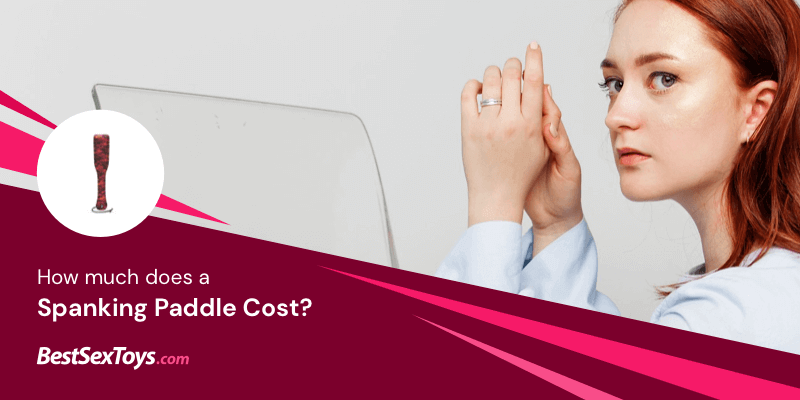 Most paddles' cost will be between $20-$40 dollars with more expensive and custom models carrying a $100 price tag. It's important that you and your partner shop around and look at all of your options before landing on your final choice. Make sure you look at the benefits and drawbacks of each type of material so that you end up with the best possible addition to your sex toy treasure trove.
How to Clean and Store a Spanking Paddle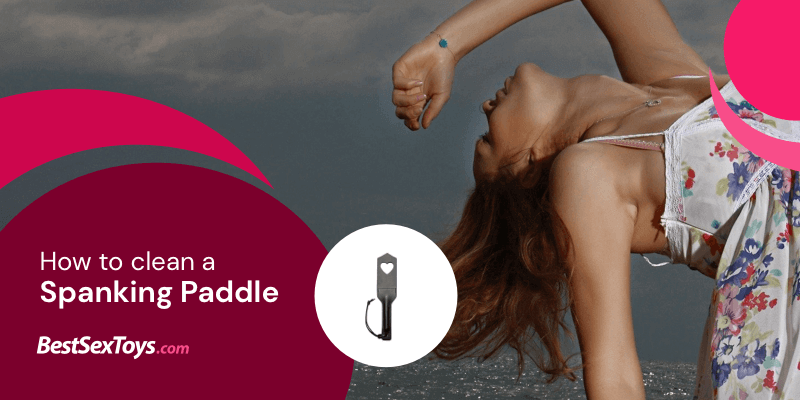 Spanking paddles need to be cleaned according to what material your paddle is made of. For instance, it would not be wise to submerge a wooden or leather paddle into water as it could warp or damage the paddle. Silicone, however, is a dishwasher-safe material if you want to get it completely cleaned and sanitized.
Other materials like wood and leather should be wiped down with a damp cloth after use and then dried with a lint-free cloth. If you have decided to go with a furry spanking paddle, it's best to keep clear of anything that would warrant a full cleaning as the faux fur will be extremely hard to clean after use.
When storing your spanking paddle, it's important to keep all of your sex toys in a separate container than just your bedside drawer. Put your paddle and your toys in their own space, free of other items that may harbor foreign bacteria. Shop around for a toy chest of sorts or treat yourself to a big silk sack that your toys can live in.
All the sex toys for



Subscribe to our Newsletter
Newest Deals
Discounted Prices
Free Products
Giveaways
Promo Codes
Table of Contents
Spanking Paddles
Check the
Best 10 Spanking Paddles
Find the best 10 Spanking Paddles we've gathered after reviewing dozens!
Check Now