Crotchless Lingerie
Didn't find what you are looking for?
View All
Best 10 Crotchless Lingerie in 2023
1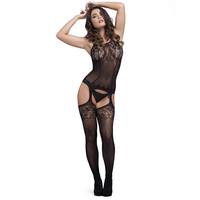 Up All Night Lace Bodystocking
2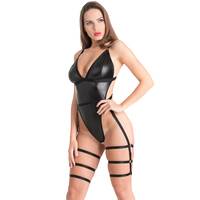 Fastening: Hook and eye
Lingerie Features: Crotchless
Fabric: Wet Look
3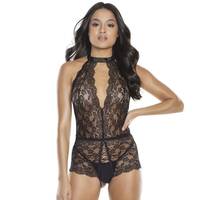 2
Fastening: Hook and eye
Fabric: Lace
4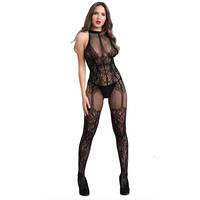 Fishnet Crotchless Basque Bodystocking
Fastening: Tie-up
Lingerie Features: Crotchless
Fabric: Lace
5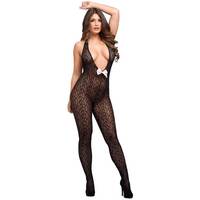 2
Plunging Crotchless Bodystocking
6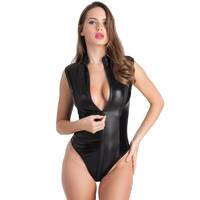 Fierce Wet Look Zipper Peek-A
Fastening: Zip
Lingerie Features: Non-padded
Fabric: Wet Look
7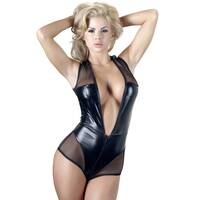 2
Cottelli Wet Look and Sheer Crotchless Teddy
Fastening: Zip
Fabric: Wet Look
8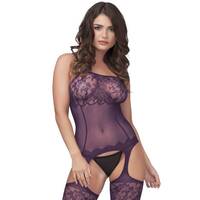 2
Fishnet and Lace Bodystocking
9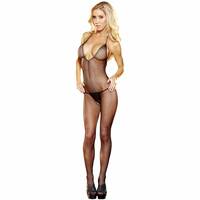 2
Fishnet Crotchless Bodystocking
10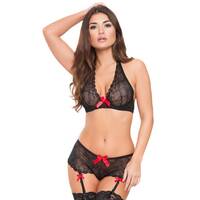 2
Underwired Bra and Shorts Set
We have more
Crotchless Lingerie
View All
As seen on
What Is Crotchless Lingerie?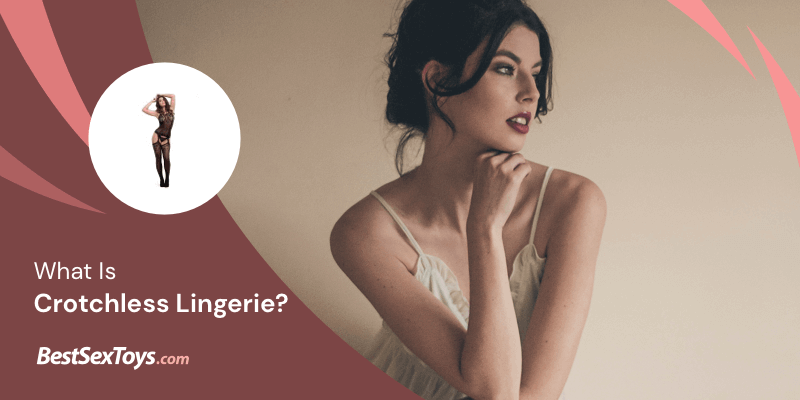 Crotchless lingerie is a piece of sexy clothing that gets rid of the fabric over your most sensual areas. Why not just go commando, you ask? Well, this piece gives you all of the tease with much less of the roadblock.
These provocative pieces let your partner know exactly when you're looking for while also playing into a bit of visual foreplay. While they're not designed to leave much to the imagination, this lingerie is a bold and confident statement that gives your partner a too-hard-to-miss hint about your plans for the evening.
While crotchless lingerie most commonly comes in the form of underwear, crotchless lingerie can also come as crotchless leggings, bodysuits, or lingerie sets. It's also more common to have just an opening in the crotch for easy access, but some come with zippers, bows, or ties to switch between something more traditional and truly crotchless.
There's recently been an increase in options for men, but you're more likely to find a better variety for women's lingerie.
From lace to cotton and boyshorts to thongs, crotchless lingerie has a wide range of styles, materials, and designs to meet all of your suggestive needs. Not only are they comfortable and surprisingly easy to go to the bathroom in, but they'll also give you that little boost of confidence knowing you've got on a sexy secret hidden in between your legs.
What to Look for in Crotchless Lingerie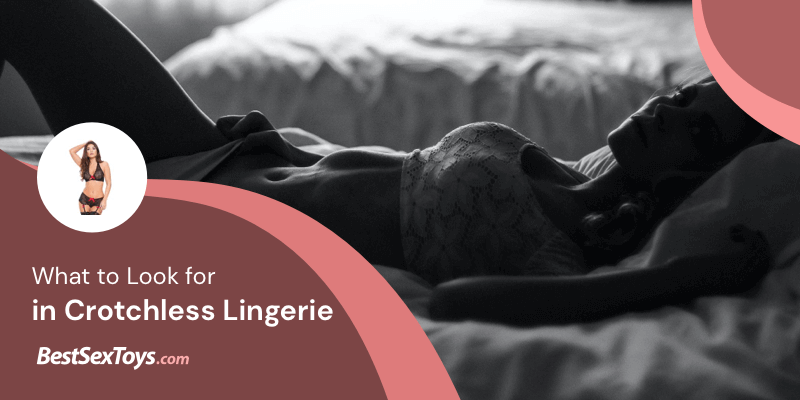 Size
When it comes to finding the right crotchless lingerie for you, it's important to find something that fits all around. This doesn't just include the waistband! Find a pair that you're comfortable in, which includes how large the opening is. Some women feel great wearing crotchless underwear that only has a couple of straps running from front to back. Others are looking for a smaller opening that hugs their inner parts just right.
The product details and images will give you a better idea of what you're looking at all around. So after you've looked into the dimensions to hug your hips, find the right opening and style that will fit in between your legs, too.
Budget
Different materials, styles, and even decorative additions will affect the price of your purchase. After you've decided on a style of crotchless lingerie – cute and simple, or daring and hot? – you'll find a variety in a similar model. When shopping online, you'll have a wide range of reputable manufacturers that will carry affordable options of your choice. The one thing you won't want to settle on is quality. You don't want cheap material to fall apart on you after one use.
Durability
Speaking of cheap material, find crotchless lingerie that will last! You'll want something that you can wear for more than one season and will keep its shape and color past the third wash. While lace and mesh are more commonly susceptible to tearing or degrading easily, cotton or satin will be comfy and durable even while worn throughout the day.
Crotchless lingerie should feel comfortable on your skin while making you feel sexy. Quality manufacturers will most likely have more durable options, but always check out the comments and reviews for more information! You'll find proper washing and care instructions to keep your sexy undies useful for longer.
Is There Plus-Size Crotchless Lingerie?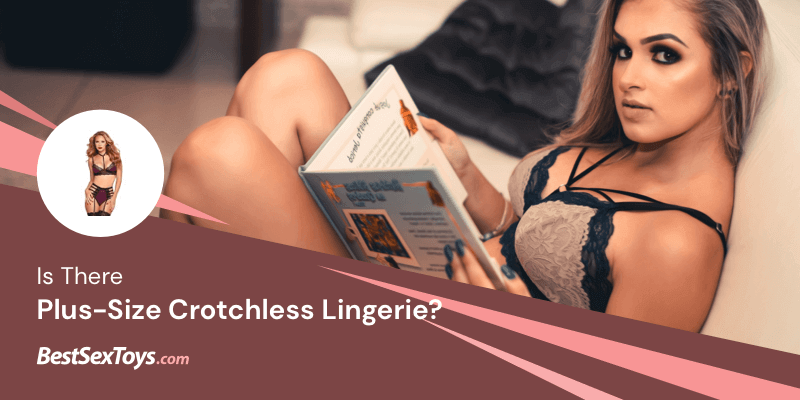 Yes! While the lingerie industry isn't always the most accommodating for the bigger beautiful women out there, the crotchless lingerie section has plenty of options available. Many plus-size women find crotchless lingerie to prefer traditional lingerie because it more easily forms around their vagina.
Instead of having uncomfortable thongs or crotch fabric that's much too skinny to cover anything anyway, these pieces provide comfort and breathability for in-between your thighs. The crotch's opening also has more comfortable elastic that doesn't cut the space in between your thighs and lips. When it comes to looking for plus-size crotchless lingerie, many manufacturers offer up to 4XL – check out their product information for dimensions and size charts.
Do Men Like Crotchless Lingerie?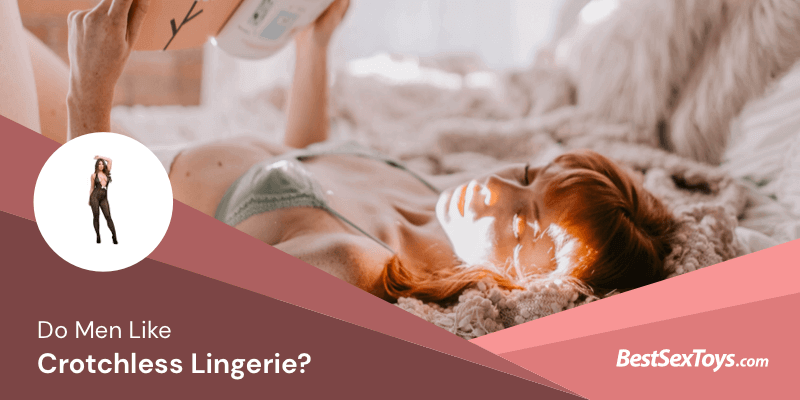 Bedroom Excitement
Many men see crotchless lingerie as an extra effort to be sexy for them. Because crotchless lingerie is most likely not a part of your regular wardrobe, watch their reaction when revealing this new piece. If it's a less revealing piece, it may take a moment for them to realize something's different.
But when you take a moment to bend over in front of them, or even cuddling close when spooning, they'll most likely notice the intricately designed split in your panties is not an accident.
Crotchless lingerie reduces the amount of material in the way of sex, providing an enticing tease that there's less getting in between you two. Because of the easy access opening, it's also one less article of clothing to remove. Many partners find semi-clothed sex a hot experience, so you may find that you and your partner have a new little kink to share in.
Special Occasions
Crotchless lingerie can help transform a night into something a little more special. They're the perfect addition to even the lowest effort strip tease – the effort is all in the look. Whether it's for an anniversary or you're just looking to add a little spark to the evening, slipping into these can give your partner a hint about what you're looking forward to.
Crotchless lingerie is also the perfect secret, portable weapon. They'll most likely blend in with your regular underwear, hiding them even if you're sharing a travel bag! Taking these with you on a vacation will turn any hotel room into a romantic venue.
Showing Confidence
It's a common sentiment that your man wants you to see yourself the way he sees you – beautiful, stunning, and sexy! It's no surprise that when you're wearing something sensual, it contributes to you feeling more attractive and bold. The two of you are bound to notice a difference when adding these to your outfits.
Crotchless lingerie is a great gateway for women that may be too shy to experiment with sexy clothing. If you need time to get used to wearing them, it's a great idea to wear them around the house or to bed to get you comfortable with the idea of having your sensitives on display. While it may seem at first that this is more of a gift for him, the first time you see his initial reaction will show you why it's great for the both of you.
How to Wash Crotchless Lingerie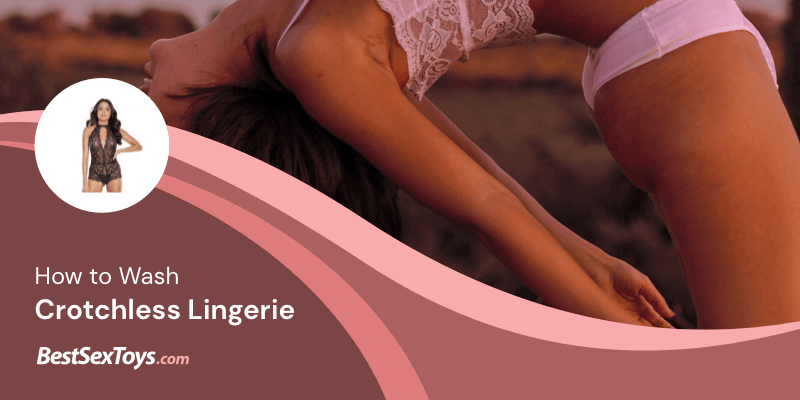 Your new panties can come in a variety of materials – sometimes even a combination of some! So while you may feel inclined to toss them in with your usual undergarments, it's best to take a little extra care with this pair.
The tag – and even sometimes the packaging – will have more information on how best to wash and dry your crotchless lingerie, but here are a few tips in case you're left without instruction.
1. Hand-Wash
When looking to be as careful as possible, you can seldom go wrong with a decent hand wash that's done right. Many people find this the best option if their crotchless lingerie has cute beads, clips, or other bejeweled bits on the underwear to make sure these aren't lost in the wash.
You can either fill your sink basin or, for more room, your bathtub with warm water, making it as hot as possible without burning yourself. You'll then add a small amount of fabric cleaner directly onto the garment and start working the soap in with your fingers. Be sure to focus on areas that collect the most sweat and rinse completely.
2. Delicate Wash
The delicate cycle on some washing machines can also be good enough for washing your crotchless lingerie. If you've tested the setting before with lacy or thin clothing and there haven't been any rips or deterioration, feel free to toss the piece in there. You can also double the protection with a mesh wash bag. The bag helps reduce the risk of it getting tangled, damaged, or losing decorations.
When the clothing is new and has vibrant colors, it's best to wash on a cooler setting with similarly colored clothes. Your local supermarket or convenience store may have color catchers. You can add these so your other clothes aren't stained by any colored ink that may bleed from the new material.
3. Hang Dry
For some material, you can add the crotchless lingerie to a low heat tumble dry in your dryer with other delicate clothes. However, if the underwear is made of lace, mesh, or has additional decoration, you'll most likely want to hang dry them.
You can either drape them over a hanger or clip them up with clothespins. If you don't have privacy to leave them in a warm, dry place, hang them above your bathtub. This way, the water will drip into the basin overnight.
How Much Does Crotchless Lingerie Cost?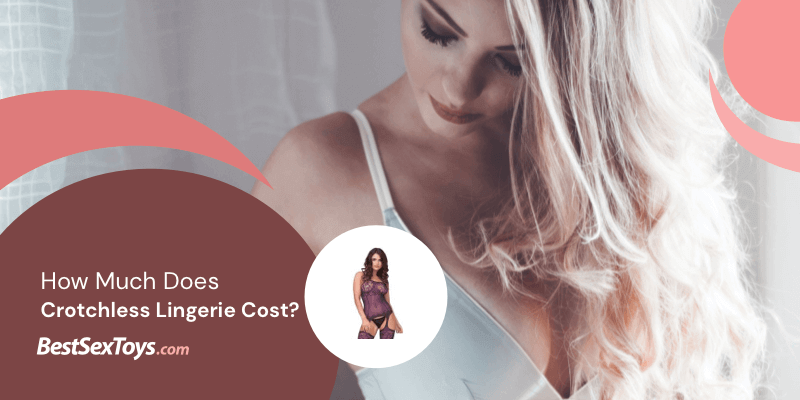 There is a wide variety of factors affecting the price of crotchless lingerie. Whether you're buying panties, a bodysuit, or even a full lingerie set, the material, quality, and design will change your price.
These sexy pieces can range from $10 to $50. Bodysuits and bodystockings can be on the lower end at about $20 while a themed bra and panties set will be upwards of about $50.
When looking for affordable crotchless lingerie, decide first on the style and material. When shopping online, you'll generally be able to sort through your choices with these characteristics. Keep in mind that higher quality material is more durable and will be easier to wash and maintain.
Where to Buy Crotchless Lingerie?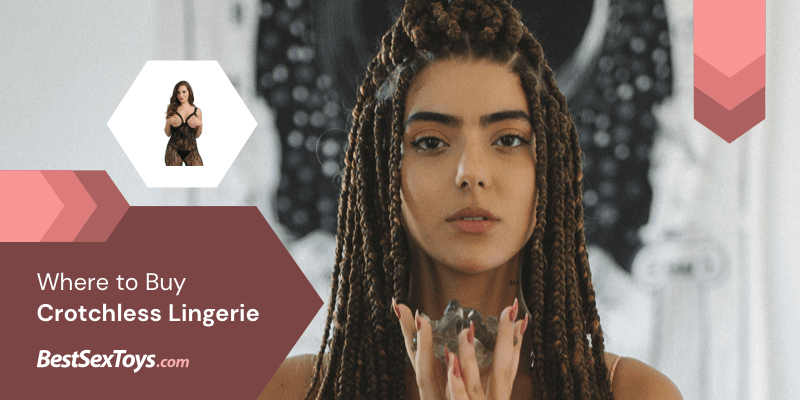 Shopping Online
Shopping online will give you the largest variety of sizes, materials, decoration, and quality. You'll first want to take your measurements with a cloth tape measurer – if you don't own one, take a piece of fabric or string and use it against a ruler or metal tape measurer after you've wrapped it around yourself.
It's important to have your dimensions on hand, as companies can vary in their sizes. Compare your numbers to their size chart to get the most accurate fit.
Even when shopping with a reputable manufacturer, it's important to check for product information and reviews. The product details will give you an in-depth look at the material – in case of allergies – and the reviews will speak to the description's accuracy.
It's also important to take a look into their return and refund policies. If you need to return the product for any reason, these will detail the steps you'll need to go through to have your return accepted and receive a refund.
Shopping In-Store
When looking to examine the products yourself, there's no better place than your local sex shop or lingerie store. While the lingerie section of supermarkets or general retail stores may have a selection of crotchless lingerie, you most likely won't find the same variety of styles, materials, and sizes as you would in a specialized store.
You'll get a better idea of the piece's comfort and durability when shopping in person for crotchless lingerie. Remember, if a store allows you to try the piece on, always wear underwear underneath the fabric you're trying on for the safety of both yourself and those that may try it on after you. It's also important to immediately wash any garments you end up purchasing and taking home to be sure they're clean and sterile.
All the sex toys for



Subscribe to our Newsletter
Newest Deals
Discounted Prices
Free Products
Giveaways
Promo Codes
Table of Contents
Crotchless Lingerie
Check the
Best 10 Crotchless Lingerie
Find the best 10 Crotchless Lingerie we've gathered after reviewing dozens!
Check Now