Kegel Exercisers
Didn't find what you are looking for?
View All
Best 10 Kegel Exercisers in 2023
1
Best Seller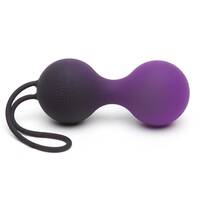 2
Fifty Shades of Grey Inner Goddess
Circumference: 4.25 inches
Insertable Length: 3 inches
Length: 5.5 inches
Flexibility: Firm
Material: Silicone
Waterproof: Submersible
Allergens: Phthalate-Free
2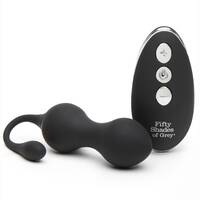 Vibrations Remote Kegel Balls
Battery Info: 1 x CR2032 battery (remote)
Run Time: 45 minutes
Power Type: Rechargeable
Vibration speed: Speeds and patterns
Circumference: 3.5 inches
Insertable Length: 3 inches
Length: 6.5 inches
Flexibility: Firm
Material: Silicone
Waterproof: Submersible
Allergens: Latex-Free
3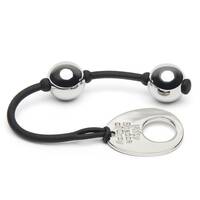 2
Mini Silver Pleasure Balls 3oz
Circumference: 2.75 inches
Insertable Length: 3.5 inches
Length: 8.5 inches
Flexibility: Rigid
Material: Metal
Waterproof: Submersible
Allergens: Latex-Free
4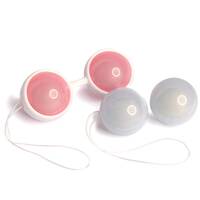 2
Lelo Luna Pleasure Bead System
Circumference: 4.75 inches
Insertable Length: 4 inches
Length: 4 inches
Flexibility: Rigid
Material: Silicone
Waterproof: Submersible
Allergens: Latex-Free
5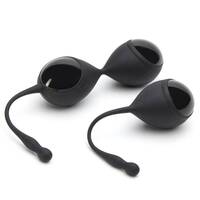 Circumference: 4.5 inches
Length: 8 inches
Flexibility: Firm
Material: Silicone
Waterproof: Submersible
Allergens: Latex-Free
6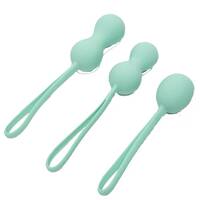 Lovehoney Health Silicone Kegel Toning Set
Allergens: Latex-Free , Phthalate-Free
Features: Set
Waterproof: Submersible
Circumference: 4.25 inches
Insertable Length: 3 inches
Length: 7 inches
Flexibility: Rigid
Material: Silicone
7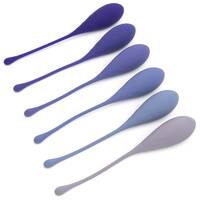 Circumference: 3.5 inches
Insertable Length: 3.5 inches
Length: 7 inches
Flexibility: Firm
Material: Silicone
Waterproof: Submersible
Allergens: Phthalate-Free
8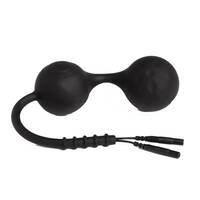 ElectraStim Lula Noir Silicone Kegel Balls with E-
Allergens: Latex-Free
Circumference: 4.5 inches
Flexibility: Firm
Material: Silicone
9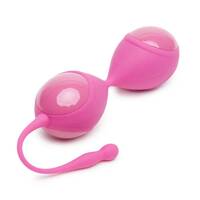 2
Supersex Kegel Toner Balls
Circumference: 4.5 inches
Insertable Length: 7 inches
Length: 8 inches
Flexibility: Firm
Material: Silicone
Waterproof: Submersible
Allergens: Phthalate-Free
10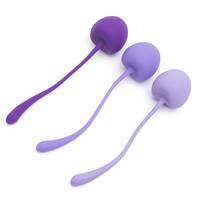 2
Circumference: 4.5 inches
Insertable Length: 3.5 inches
Length: 6 inches
Flexibility: Firm
Material: Silicone
Waterproof: Submersible
Allergens: Phthalate-Free
We have more
Kegel Exercisers
View All
As seen on
What Is a Kegel Exerciser?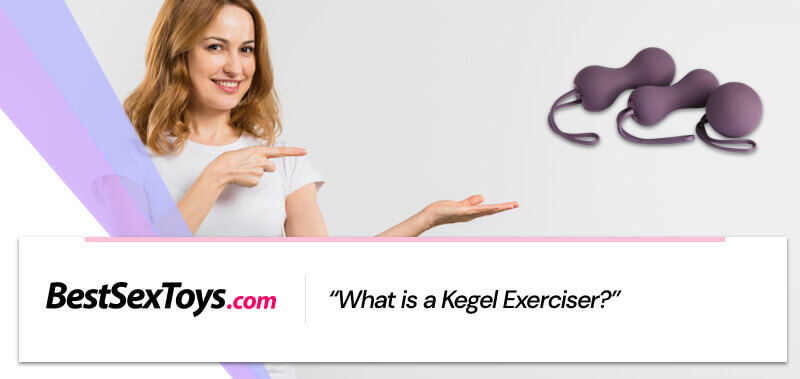 A Kegel Exerciser consists of one or a series of two or more weight balls with a cord or loop attachment at the end. The balls come in various forms, sizes, and weights. Some are slightly elongated while others are round; some resemble the size and weight of marble, while others are slightly bulkier and heavier.
Health experts refer to Kegel Exercisers as Kegel Balls or Ben Wa Balls. They are meant for vaginal insertion with the cord or string hanging out (similar to how you wear a tampon). The wearer then contracts and releases their pelvic floor muscles around them to keep the weight balls in.
Among women, a Kegel Exercise is an exercise on how you work out your pelvic floor muscles, which support the bladder, uterus, intestine, and rectum. Exercising the pelvic floor muscles contribute to physical wellness and reproductive health. It can help avoid urinary and bowel incontinence and improve orgasms during sexual activities.
Kegel Exercisers or Kegel Balls have been present for centuries, and ever since, women primarily use them to strengthen their vaginal and pelvic floor muscles following pregnancy and childbirth. It is also worth noting that Kegel Exercisers can do more than just get the pelvic floor in tiptop shape. In this modern age, they are more popularly known for enhancing sexual pleasure. Thanks to Fifty Shades of Gray for successfully spreading awareness.
Nowadays, a lot of women perform Kegel exercises to improve their sexual responses. Apparently, strong and well-toned pelvic floor muscles can bring loads of excitement in the bedroom and leads to sexual pleasure, because part of the pelvic floor (anatomically known as the pubococcygeus muscles or PC muscles) contract during orgasm.
Kegel Exerciser Sizes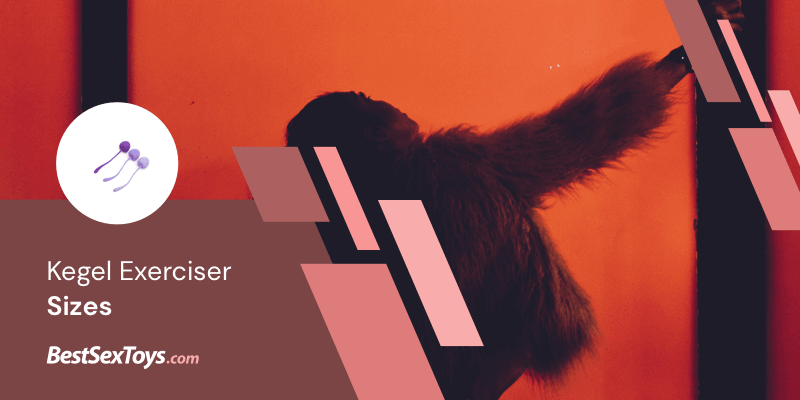 To facilitate an efficient and comfortable pelvic floor workout, it's important to use the right size of Kegel Exercisers.
For your reference, here are the average sizes of Kegel Balls available in the market;
Small: 29 mm in diameter
Medium: 34 mm in diameter
Large: 36 mm in diameter
Weight of Kegel Exercisers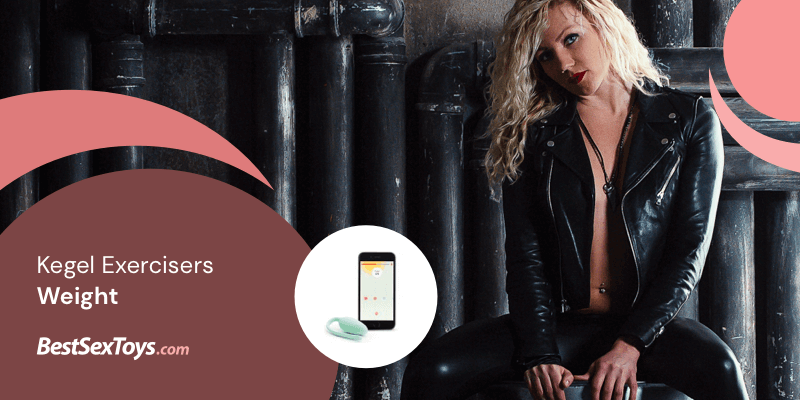 Beginners and women with weak pelvic floor muscles should start with lightweight options then gradually progress as they achieve favorable results. Advanced users, as well as women who are seeking progress, can benefit from heavier weight balls and 2-ball designs.
Here are the approximate weights of Kegel Exercisers;
Lightweight and suitable for beginners: 28 to 42 grams
Moderate weight suitable for gradual progression: 42 to 100 grams
Heavy weight suitable for progression: 42 grams with 2-ball design
Heavy weight suitable for advanced users: 30 to 140 grams
Kegel Exerciser Materials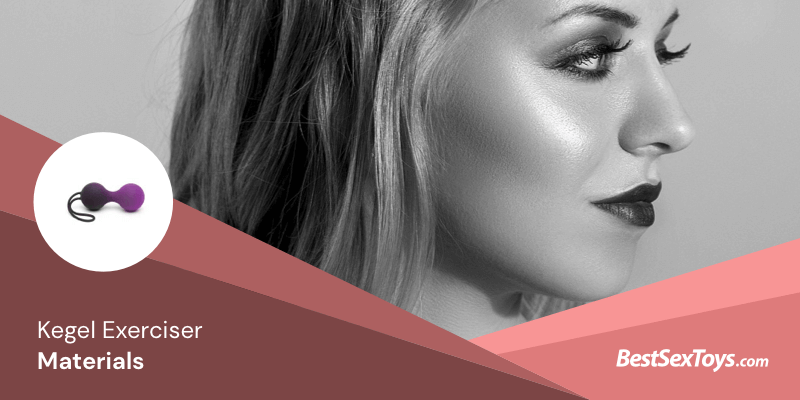 Kegel Exercisers are usually made from firm and rigid materials. The most common ones you'll find in the market are pure silicone, metal, ABS plastic, glass, or jade. Less common varieties are made of other semi-precious stones like quartz, black obsidian gemstone, crystal, and other traditional healing stones that conform to Chinese traditional medicine.
Why Should You Use Kegel Exercisers?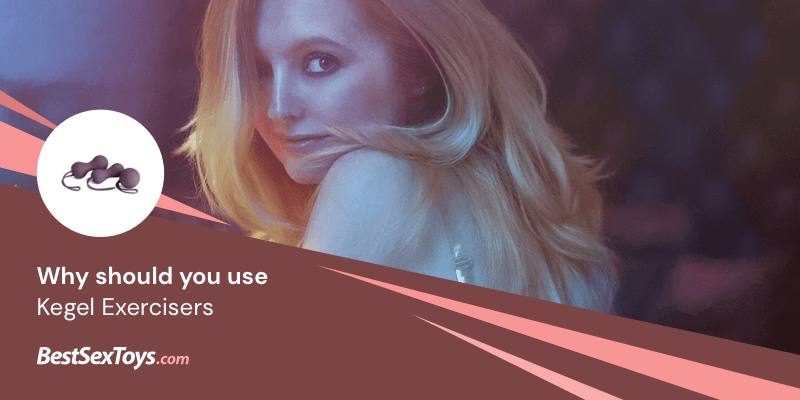 Kegel Exercisers come in the form of cylindrical weighted balls that aid the performance of Kegel exercises. Without the Kegel Exercisers' weights, you have to use your own strength to improve your pelvic muscles' tone. While it is clinically acceptable to perform unaided Kegel exercises, the process can be painstakingly slow, and you can hardly keep track of your progress.
If you're using Kegel Exercise balls to facilitate your pelvic floor exercise, you're able to monitor your progress using the balls as your markers for progression. You can move up to heavier balls as you increase your pelvic floor muscles' tone and strength. Using balls with different weight values also gives you the added bonus of lowering the timeframe in achieving favorable results.
How to Use Kegel Exercisers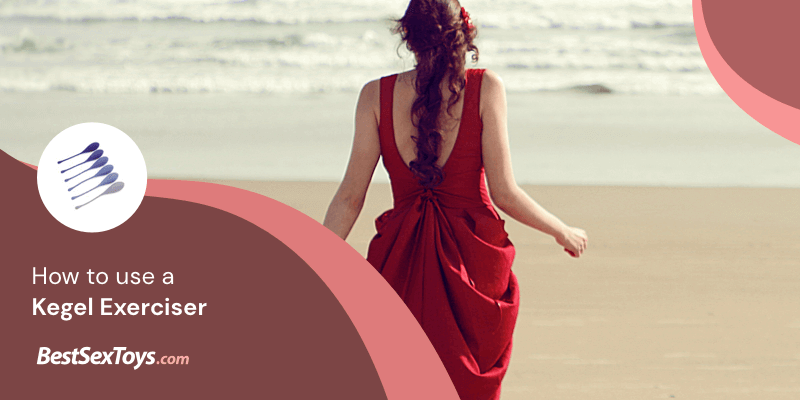 Kegel Exercisers are suitably designed for pelvic muscle training, which involves contracting and relaxing the pelvic floor muscles. Both men and women can benefit from performing Kegel exercises. However, Kegel Balls or Exercisers are specifically for vaginal insertion and are therefore meant only for women.
As a woman, you may reap the benefits of Kegel Exercisers if you're experiencing urine leakage from laughing, coughing, or sneezing, as well as if you're constantly dealing with a strong urge to urinate. On a more exciting note, Kegel Exercisers are extremely beneficial in enhancing your sex life because strong pelvic floor muscles contribute to a tighter vagina and better sex.
Here's a guide on how to use Kegel Exercisers;
1. Pick the Right Size
To pick the right size of Kegel Exerciser, you may use your preferred tampon size as a reference. So it could either be small, medium, or large, depending on what does the job right. Another way to determine the right size is by inserting your finger's into your vagina.
If 2 fingers have a snug fit, this refers to a medium-sized tampon. More than 2 fingers fitting snugly in your vagina, as well as previous vaginal delivery, requires medium to large internal size.
2. Identify the Pelvic Floor Muscles
Try to pee and stop the urination midstream, squeeze your muscles to hold it. These are your pelvic floor muscles, and you should feel them lift during the contraction. Perform this exercise with your bladder empty as soon as you're able to identify the right muscles.
3. Practice Without the Weights
Contract your pelvic floor muscles and hold it for 5 to 8 seconds. Release and relax for 5 seconds and repeat the exercise. Perform 10 to 20 repetitions 3 times a day.
4. Insert the Kegel Exercisers in the Vagina
Lie down on your back with both knees flexed and thighs open. Gradually insert the Kegel Exerciser in your vagina (use water-based lubricant if necessary). You may opt for a single weighted ball or double-weighted balls. Relax your muscles while sliding the exerciser gently into your vaginal canal.
Push the Kegel Exerciser into your vagina as far as you feel comfortable. Make sure that the string is not tucked inside with the Kegel Balls and should hang loosely outside the vaginal opening for easy retrieval. The ball or balls must feel secure inside your vagina.
5. Keep the Kegel Exerciser Inside by Contracting the Pelvic Floor Muscles
Contract or squeeze your pelvic floor muscles to keep the Kegel balls inside your vagina. You may keep them there as you go through your day. If the weighted balls are slipping out, gently push them deeper as you tighten your pelvic floor muscles. You may wear the Kegel Exerciser for up to 4 hours.
6. Track Your Progression
Take note of your progress. Start by using the Kegel Exerciser for a few minutes every day and start with lightweight options. Gradually increase the duration as you feel stronger results and advance by using heavier balls.
7. Pull Out the Kegel Exerciser After Use
To remove the Kegel Exerciser, gently pull down the string attachment that's left hanging outside your vagina to take the Kegel balls out. Wash and sanitize your Kegel Exerciser before storing it.
Tips and Advice:
The sensation of using a Kegel Exerciser varies from one woman to another. Most women claim that they experience a slight tingling sensation, which is subtly amplified with certain body movements such as walking fast, sitting down, climbing up and down the stairs, bending, and reaching up.
Water-based lubricant is more recommended than silicone-based and oil-based lubricants. The reason is that water-based lubricants wash off easily, don't cause excessive stickiness, and are generally non-irritating. Silicone-based and oil-based lubricants cause a sticky after-feel that's difficult to wash off and may cause discomfort.
Do Kegel Exercisers Work?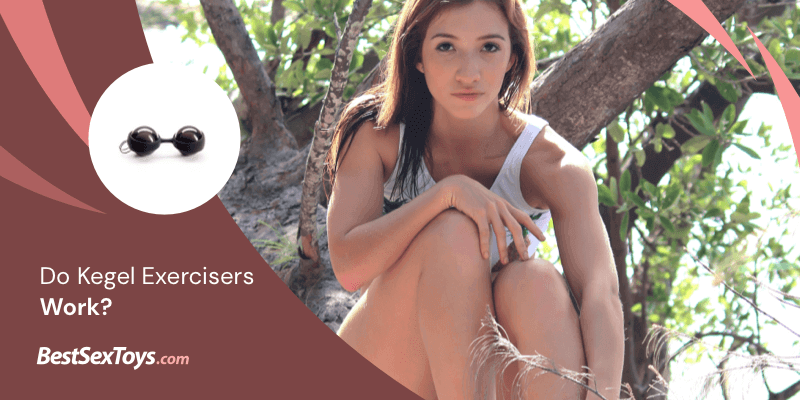 Actual research proves that performing Kegel exercises helps a woman's reproductive health, wellness, and sexual function. Kegel Exercisers or Kegel Balls facilitate the exercise and enable women to keep track of their progress, particularly their pelvic floor muscles' strength.
Kegel Exercisers Are Effective in Promoting Reproductive Health
From a clinical aspect, the pelvic floor muscles tend to get weaker as women age. This could potentially lead to a medical condition that doctors refer to as pelvic organ prolapse or POP, wherein the organs being supported by the pelvic muscles start to droop.
Performing Kegel exercises regularly can help prevent this condition and minimizes the need for surgery. And what better way to facilitate Kegel exercise than by using Kegel Exercisers to efficiently work out the pelvic floor muscles and boost their strength?
Therefore, it's safe to say that Kegel Exercisers do work and deliver huge advantages. And with the increasing number of health practitioners that recommend them to their patients, their benefits are also being well-recognized in the medical setting. According to studies, it takes around three to six months to experience optimum results.
Kegel Exercisers Are Effective in Promoting Better Sex
As a female sex toy, Kegel Exercisers are effective in promoting better sex and more intense orgasms. They provide the wearer that much-needed motivation to keep the balls inside and hold the weight in to achieve well-toned vaginal and pelvic floor muscles.
Why is this important? It's because well-toned vaginal muscles intensify the sensation during sex and boost sexual responses.
For obvious reasons, Kegel Exercisers or Kegel Balls effectively give you something to focus on clenching tightly inside your vagina instead of performing random Kegels on your own. As a result, you'll end up putting those muscles to work as you go through your daily activities and reap major health benefits in the process.
Kegel Exercises Are Effective in Preventing Pelvic Floor Weakness
Like with any other muscles in your body, if you don't exercise your pelvic floor and vaginal muscles, they can lose their strength. Hence, a routine maintenance program is necessary to keep these muscles in top shape. To maintain your pelvic floor muscles' strength and tone, use the Kegel Exercisers at least 5 times per week and keep them on for 2 to 3 hours.
Once you notice an improvement in your performance, you may reduce Kegel exercises' frequency to 2 to 3 times per week. Otherwise, you may shift to heavier weight balls to keep up the great workout. Either way, you can continue enjoying your success and its amazing benefits.
Kegel Exerciser Benefits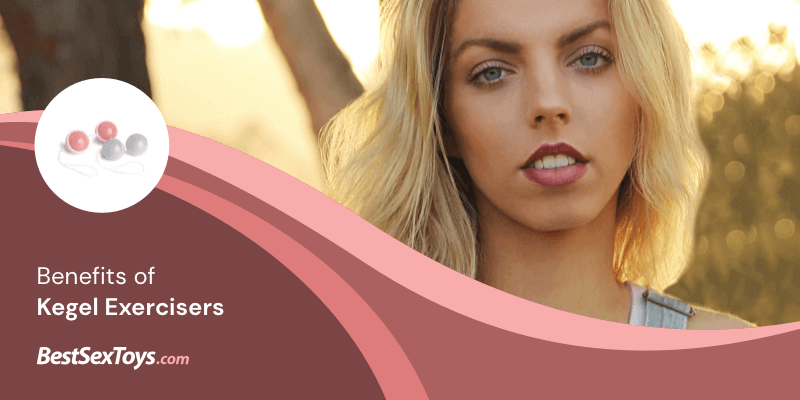 Kegel Exercisers are primarily useful in facilitating Kegel exercises. For most women, the benefits of using Kegel Exercisers revolve around pelvic muscle strengthening and vaginal tightening. These results in efficient bladder control, overall reproductive health, and better sexual activity that could last for a long time.
The following are the most important health and wellness benefits of Kegel Exercisers;
1. Can Treat Urinary and Bowel Incontinence
Using Kegel Exercisers can strengthen the pelvic floor muscles that support various organs within the body, such as the bladder, small intestine, and rectum. This is extremely beneficial among individuals who pass urine when coughing, during physical exertion and straining on some activities. Regular Kegel exercise, therefore, promotes better bladder control.
2. Contributes to a Healthier Pregnancy, Easier Labor, and Faster Postpartum Recovery
The pelvic floor supports the uterus, which is a vital organ during pregnancy since it expands to make room for the fetus. Kegel Exercisers can help strengthen the pelvic floor, which supports this important reproductive organ, and prevents it from drooping following vaginal delivery. More importantly, Kegel Exercisers also contribute to faster recovery after pregnancy since the baby tends to put a lot of pressure on the pelvic floor, which causes muscle weakness.
3. Makes the Vagina Tighter
Tighter vaginal muscles result in a more pleasurable and rewarding sex life, and this can be effectively achieved by using Kegel Exercisers. Strengthening the vaginal muscle enables it to contract and relax robustly and adequately to achieve satisfying sex.
A stronger vaginal muscle also means that it's more potent and capable of contracting vigorously. This, in turn, contributes to more powerful and frequent orgasms.
Aside from experiencing intense orgasms, a tighter vaginal muscle also results in better sensitivity. This is in response to the vagina being more responsive to physical stimuli during sexual activities and penetration.
4. Helps Treat Pain and Discomfort During Sex and Pelvic Exam
Kegel Exercisers train the vaginal muscle to contract and relax, which promotes sexual health and vitality alternately. The exercises can improve the blood circulation to the vagina and pelvic floor, making the tissues softer and more pliable. Moreover, vaginal muscle relaxation allows the vagina to become more open, helping relieve pain and discomfort during sexual intercourse and physical examination such as pelvic exams.
Where to Buy Kegel Exercisers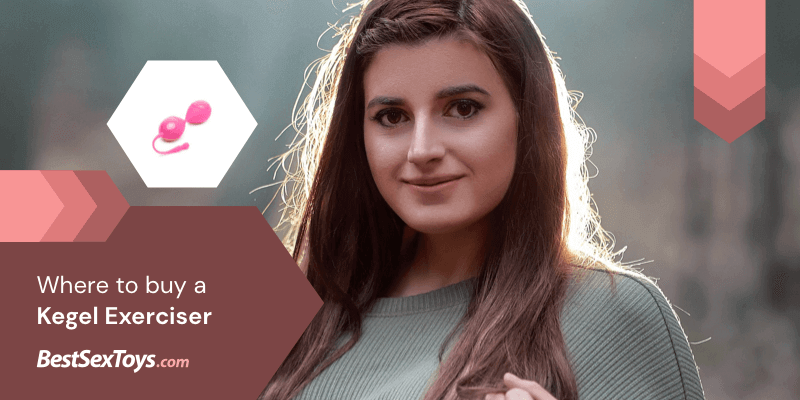 Healthcare practitioners and sex experts commonly recommend Kegel Exercisers or Kegel Balls. And because they are relatively common female sex aides, they are widely available and don't require a prescription.
Many women use Kegel Exercisers to facilitate their Kegel exercises and achieve sexual health and wellness. If you want to start using one, you'd be happy to know that they are easily available locally and online. Here are the best places where you can search for Kegel Exercisers;
Online Selling Platforms
Buy Kegel Exercisers online through various online selling platforms and discover a wide variety of choices that would suit your needs.
If you're going to search for the ideal product online, there are three options that you can explore;
E-Commerce Websites: These are online selling platforms that sell a huge variety of products from grocery items to personal apparel all the way to sex toys. Such websites do not specialize in any product type or category and practically sell anything under the sun, including various sex toys such as Kegel Exercisers.
Online Sex Toy Shops: These are online shops that specialize in a particular niche; and, in this case, adult sex toys. The sex toys are well-organized into different categories to easily navigate through the selection to find the exact product you need. Alongside each search result are other related products that you can also view and examine. BestSexToys.com is an example of an online sex toy shop.
Online Pharmacies and Medical Supplies: Kegel Exercisers are available in numerous online pharmacies and health stores worldwide. Since they are one of the most clinically-prescribed sex toys, alongside C-rings and penis pumps, you can easily purchase them online from various health and fitness stores that sell medical supplies.
Local Sex Toy Stores
Kegel Exercisers or Kegel Balls are available in most local sex toy stores. If you know a local sex toy store near you, the chances are that you'll find a good variety of Kegel Exercisers and other variations such as Ben Wa Balls and Vibrating Kegel Balls.
Visiting a local store allows you to view the actual products to determine the right shape, size, and weight that suits your needs.
How Much Does a Kegel Exerciser Cost?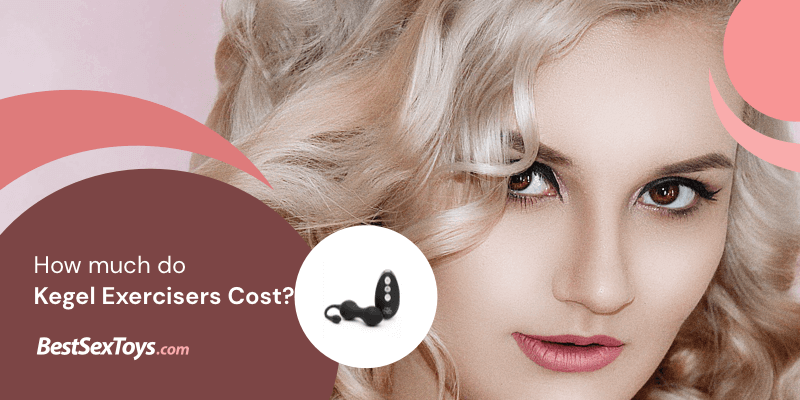 If you're serious about working out and strengthening your pelvic floor muscles and tightening your vagina, performing Kegel exercises using Kegel weights can offer you the best results.
The next step is figuring out the amount of money you have to invest in it. Let's take a look at the different choices of Kegel Exercisers available in the market and the price tags you can expect;
Basic Silicone Kegel Exerciser: $30.00
Kegel Training Set with Variable Weights: $50.00 to $70.00
Vibrating Kegel Exerciser with Remote Control: $90.00
Rigid 2-Ball Kegel Exerciser: Price starts at $30.00
Vibrating Kegel Exerciser: Price starts at $40.00
App-Controlled Kegel Ball Exerciser: $150.00 to $250.00
Metal Ben Wa Balls Starter Kit: $20.00 to $30.00
Quartz Ben Wa Balls: $40.00
Jade Kegel Eggs (Yoni Eggs): Prices starts at $25.00
Beginners' Kegel Exercise Weights: $30.00
More Sex Toys For Women
All Sex Toys For Women
All the sex toys for



Subscribe to our Newsletter
Newest Deals
Discounted Prices
Free Products
Giveaways
Promo Codes
Table of Contents
Kegel Exercisers
Check the
Best 10 Kegel Exercisers
Find the best 10 Kegel Exercisers we've gathered after reviewing dozens!
Check Now