Best 10 Ring Gags in 2023
1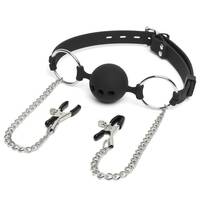 Ball Gag with Nipple Clamps
Fastening: Buckle
Length: 24.5 inches
Material: Silicone
2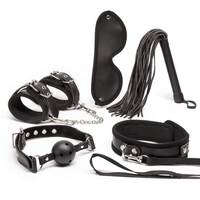 Special Bondage Kit (5 Piece)
Fastening: Clip
Material: Faux Leather
3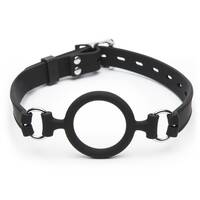 2
Fastening: Buckle
Length: 22.5 inches
Material: Silicone
4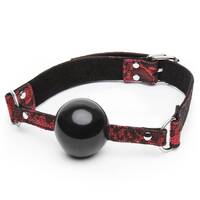 2
Bondage Silicone Ball Gag
Fastening: Buckle
Material: Silicone
5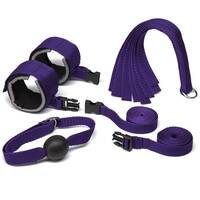 Fastening: Velcro
Allergens: Latex-Free
Length: 57 inches
Fabric: Nylon
6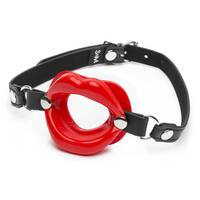 2
Fastening: Buckle
Allergens: Nickel-Free
Length: 25 inches
Material: Silicone
7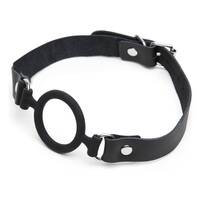 2
Fastening: Buckle
Length: 21.5 inches
Material: Silicone
8
Sell Fast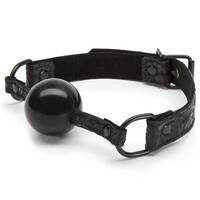 2
Fastening: Buckle
Length: 22.5 inches
Material: Silicone
9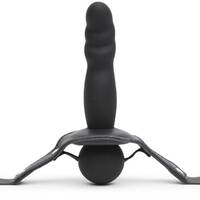 2
Large Silicone Ball Gag with Dildo
Fastening: Buckle
Length: 21.5 inches
Material: Silicone
10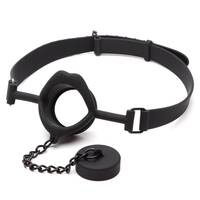 2
Scandal Stopper O-Ring Gag
Fastening: Buckle
Length: 26.5 inches
Material: Silicone
We have more
Ring Gags
View All
As seen on
What Is a Ring Gag?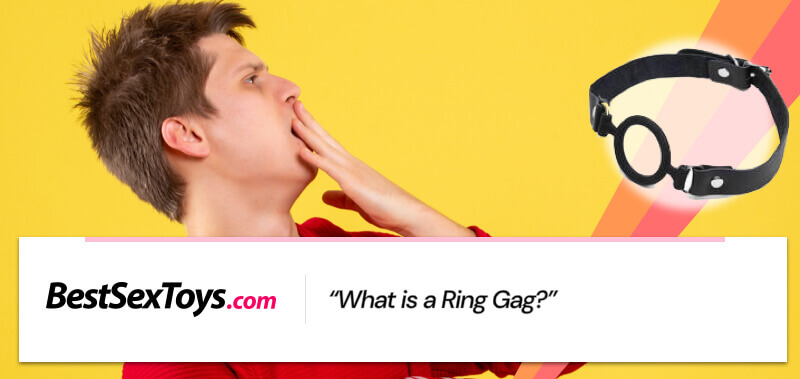 A ring gag is a ring that has a strap affixed to it so it can be secured to the user's head. The ring is secured in the mouth between the teeth and secured in place. Ring gags are commonly used in BDSM or bondage play as an assertion of dominance onto the submissive. Using a ring gag will leave the wearer's speech unintelligible and causes drooling, which can be a plus for humiliation play.
Gags can also be a part of fetish punishments. This hollow ring is preferred by some as it allows for constant airflow and is, therefore, safer to use. Ring gags also permit access to the mouth when in use, and if the ring is large enough, it can even allow the penis to be inserted into the mouth at will. Like with all sex toys, ring gags can come in different sizes and configurations, so it's important to do your research before buying.
How to Use a Ring Gag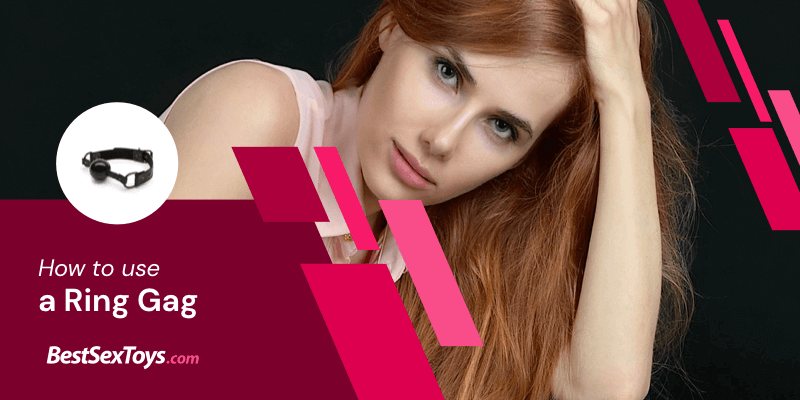 When inserted, a ring gag should rest behind the teeth in a semi-comfortable way. The object of using a ring gag is that your mouth is forced open, and you are biting around the ring gag. The attached, usually adjustable, strap should be secured around the back of the head to keep the ring secure and in place.
The straps are often either built like a belt with a latching mechanism, or sometimes the cheaper models are secured with Velcro straps. The strap should be tight enough that the gag cannot be forced out of the mouth while it's secured. The strap should lay flush with the skin, and you should be sure that the strap's material doesn't rub uncomfortably or unnaturally on the users' skin.
Ensure that before securing the ring gag, the gagged party knows of some sort of non-verbal clue or signal that takes the place of a safe word. Have the gagged party snap their fingers, drop an object from their hand, bang on a headboard three times, anything that you both are comfortable with is the way to go.
Consider using the ring gag for shorter amounts of time to start out with so that the submissive has time to get used to being gagged before going into longer sessions and always respecting the use of a safe word non-verbal cue during play. Consent is always sexy.
Ring Gag Safety Concerns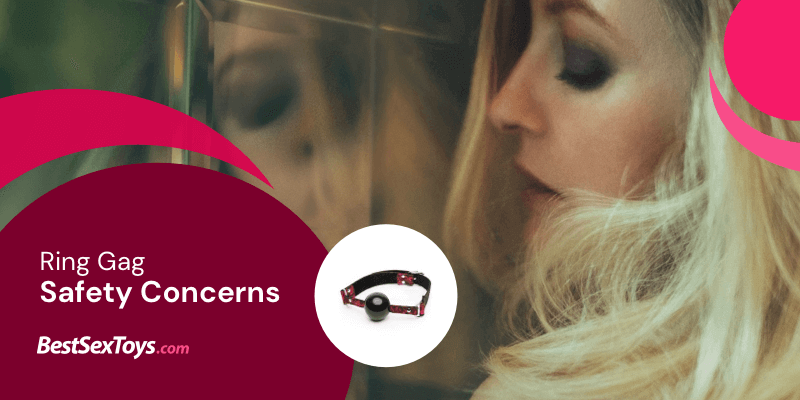 Gags obstruct breathing by nature and are, therefore, a safety risk. Ring gags are easier to breathe through when using due to their open-mouthed design. Since gags make speech harder to understand, it's important to discuss a specific pattern of grunts or snapping instead of a safe word so that the gagged party can alert you to discomfort or danger.
Vomiting and choking is a risk when it comes to using any type of gag, and as gags make it harder to use your mouth for breathing it is also important that the nose is left free for breathing. If inserting something into the ring gag, be sure not to push too far and cause your partner to choke or vomit while using a ring gag.
How Much Does a Ring Gag Cost?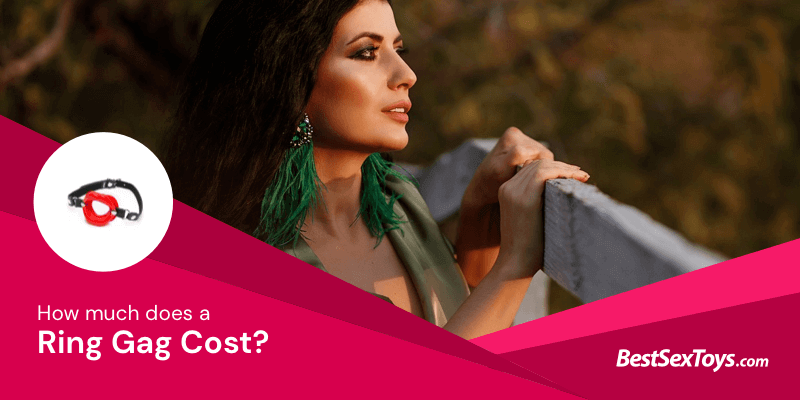 As with all things, the price depends on what you're getting. There is a low end and a high end to the market when it comes to ring gag pricing, but to start into the world of gagging, it should only be about a $20-$25 investment. Some of the more elaborate versions with attachments like clamps or collars can be on the pricier side, but you should rarely see a ring gag over $40.
Being that they are one of the cheaper sex toys in general, you should take the time to find a quality ring gag, being that they are all generally the same price. They are also a good addition to any kit, being that they can be used to spice up virtually any bondage or BDSM situation.
How to Pick the Best Ring Gag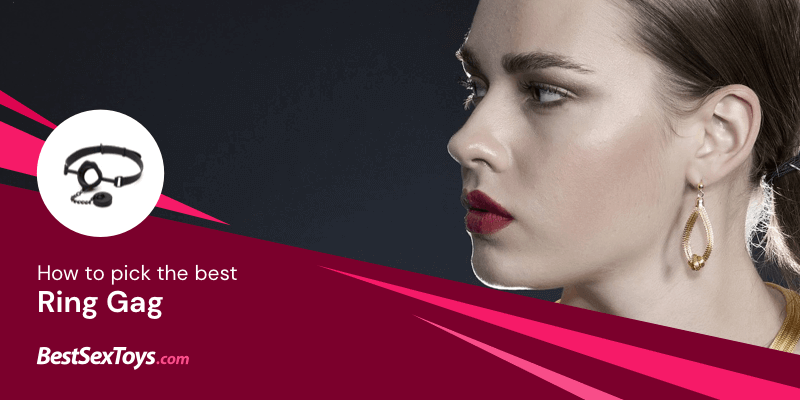 While the design of a ring gag can seem easy enough, a few factors should be considered before purchasing one. Take your time and search through all of your options with your partner to discuss what ring gag would be the best for your play. Here are some things to pay attention to before buying.
1. Ring Size.
The ring's diameter on the ring gag should be listed in the product details. Make sure that that is a size that you are comfortable with. You or your partner will have to keep their mouths open that wide the entire time that the ring gag is in.
If the user has a smaller mouth, it's important to get them a suitable ring for their comfort. Don't think that you or your partner will get used to the size of the gag. Go with what is comfortable.
If you would like for the penis or another object to be inserted into the ring gag and need the opening to be big enough, consider that size as well.
If it is a bigger size than the submissive is comfortable with right now, you should slowly work your way up through sizes over time, though there is no guarantee that some will be able to open up wide enough. Some mouths can only open so wide, and that's okay! Know your limits and play within your bounds.
2. Ring Material.
Ring gags are generally made of either stainless steel or silicone, and the material does matter. Obviously, the metal rings won't have any give to them and will be a harsher material to bite on. If you subscribe to the harsher BDSM or bondage play and have the gag be a little more uncomfortable is a plus, then the metal is the choice.
As long as you are sure to get the right-sized ring for you or your partner, metal is very unforgiving as far as a tight fit goes. Silicone rings will offer a little more of a give but should still be measured carefully before purchasing.
Silicone is also a softer biting material that is important to consider if your partner's teeth are a concern. So know when to go hard and when to take it a little softer. If you're a beginner who's unsure, go with a more basic silicone model.
Also, be sure to note that your ring gag is made of silicone or stainless steel and not a cheaper version that is just nickel-plated or made of an unsafe rubber. Overall it's just important to read and understand the entire product description before purchasing.
3. Ring Design.
Look at how the ring is attached to the adjustable strap that secures the ring to the participating party. Some ring gags are attached with leather, which is all well and good but will cause discomfort at the corners of the mouth. Metal gags will sometimes have the ring welded to a separate link that then connects to the harness.
These gags are more comfortable than the ones that link straight into the harness. The most comfortable type of ring gag for the corners of the mouth is the silicone models extending off the ring. The soft silicone extending ensures a softer touch and less rubbing and discomfort.
Though it is known that comfort is something necessary when it comes to BDSM and bondage play, the design of the gag is still important to discuss with your partner and should conform to whoever is using the gag's comfort level.
How to Clean a Ring Gag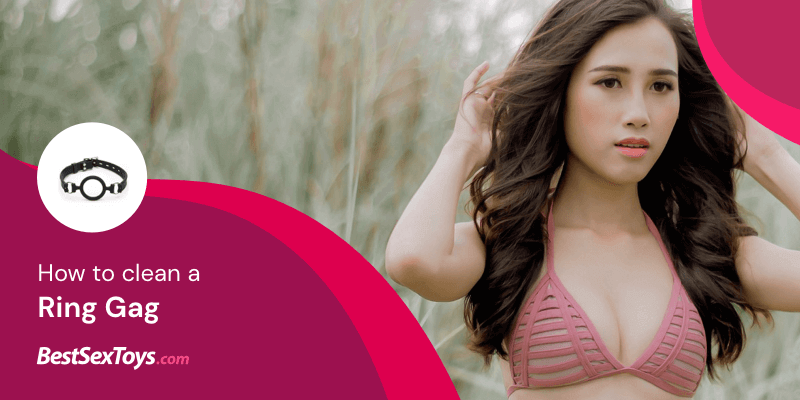 Depending on what your ring gag is made of and how it is constructed, you can clean it in different ways. Most ring gags, because of the way the strap is constructed, are best wiped down with a soapy damp cloth and then wiped clean and dried with a lint-free cloth. All sex toys should be washed with a scent-free antibacterial soap. The strap can be wiped down with a damp cloth as well.
As with all sex toys, it is important to store your ring gag in a separate special container away from foreign bacteria or everyday objects. Your sock drawer is no place for your sex toys. Find a separate container or even a silk sack to keep your toys in a pristine condition where they're ready to use anytime.
Types of Ring Gags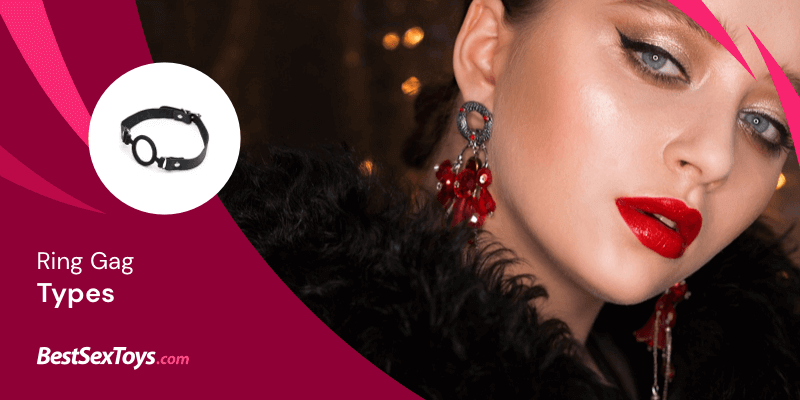 Ring gags come in several different configurations and styles, so there is an appropriate fit for everyone. Once you know what sized ring your looking for and what your desired material is, it's time to look at all of your options, they'll have you gagged.
Ring Gag With Attachments
Some ring gags can come with attachments or add-ons that can heighten your play as well as gag you. Ring gags can come with nipple clamps attached to the gag's straps to offer other points of stimulation. The gag clamps are normally attached by chains that coordinate any head movement into stimulation in the nipples.
Other gags come attached to collars and leashes to offer dominates even more control when the gag is in use. There are even more extreme versions where a dildo attachment can be placed inside the ring for some face-riding action.
O-Ring Gags
O-ring gags are the most basic type of ring gags and are what you will most commonly see when researching ring gags. These rings, normally made from silicone or stainless steel, are designed so that the mouth is still accessible during play. These rings are industrial-looking in nature and are the standard when it comes to ring gags, every kit should have one.
Open Mouth Lip Gags
Open mouth lip gags are normally made of silicone and mimic the look of lips. The gag's silicone holds the user's mouth wide open while covering both the inside and outside of the lips. These gags can be more comfortable for users to bite onto due to the soft silicone. They are also a favorite among some fetishes due to their unique and heightened look.
As with all gags, it's essential to consider the gag's size before buying, even though silicone offers a bit more push and pull when it comes to fitting.
Stopper Ring Gags
Stopper ring gags have some sort of connected piece attached to the base of the gag with a chain and can be placed in the ring of the gag to close it, making it more like a ball gag. These stopper gags can be used to increase and decrease control over the submissive by controlling the submissive breathing.
These rings offer the best of both worlds and can offer both an open and a closed gag experience in one purchase. Stopper ring gags normally are in the open lip gag style rather than the more typical o-ring style because there is more surface area to plug, being that lip gags cover the open surface of the mouth.
Spider Gags
Spider gags are a variation that has hooks on the sides of the ring, securing the ring to the strap to keep the user's mouth open and ready. Rather than a typical ring gag, some spider gags even come with different-sized rings to accommodate any mouth or any object. These gags are the kind that have metal welded to the ring itself, like spider legs off of the body.
All the sex toys for



Subscribe to our Newsletter
Newest Deals
Discounted Prices
Free Products
Giveaways
Promo Codes
Table of Contents
Ring Gags
Check the
Best 10 Ring Gags
Find the best 10 Ring Gags we've gathered after reviewing dozens!
Check Now