Realistic Sex Dolls
Didn't find what you are looking for?
View All
Best 8 Realistic Sex Dolls in 2023
1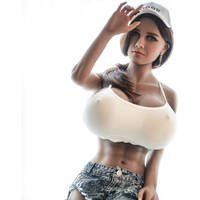 Height: 5.18ft
Vagina Depth: 7.09 inches
Anal Depth: 5.91 inches
Oral Depth: 6.1 Inches
Accessories Included: Many
2
Super Realistic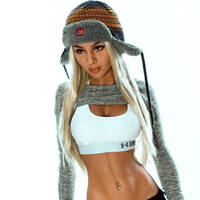 Height: 5.4ft
Material: Premium TPE
Anal Hole: Yes
Vaginal Hole: Yes
Mouth Hole: Yes
Skeleton: Aluminum Alloy
3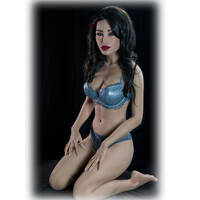 Eye Quality: Hi-Realism
Breast: Multiple Sizes
App Interactive: Yes
Extremely Realistic: Yes
4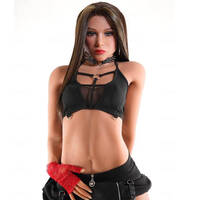 Height: 5.1ft
Material: TPE Premium
Weight: 80 lbs
Waist: 28 Inches
Bust: 35 Inches
Hips: 39 Inches
5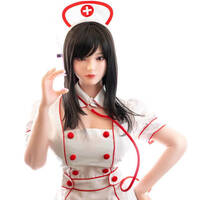 Height: 4.11ft
Material: TPE Premium
Weight: 66 lbs
Waist: 24 Inches
Bust: 32 Inches
Hips: 35 Inches
Eyes: Brown color
6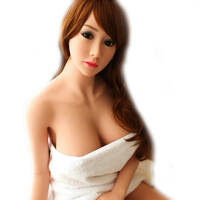 Material: Premium TPE
Height: 5ft
Weight: 72.8 lbs
Bust: 33.5 inches
Oral: 4.7 inches
Vagina: 6.7 inches
Accessories Included: Many
7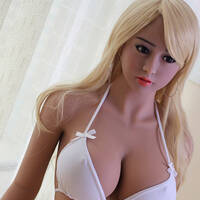 Height: 5ft
Material: Premium TPE
Skeleton: Jointed Steel
Weight: 72.8 lbs.
Bust: 33.5 inches
Waist: 19.7 inches
Hips: 33.5 inches
8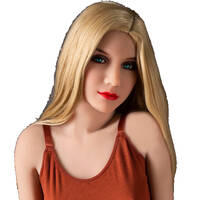 Height: 5.4ft
Material: Premium TPE
Bust: 25 inches
Hips: 30 inches
Weight: 60 lbs
Vaginal Depth: 6 inches
Anal Depth: 5 inches
We have more
Realistic Sex Dolls
View All
As seen on
What Is a Realistic Sex Doll?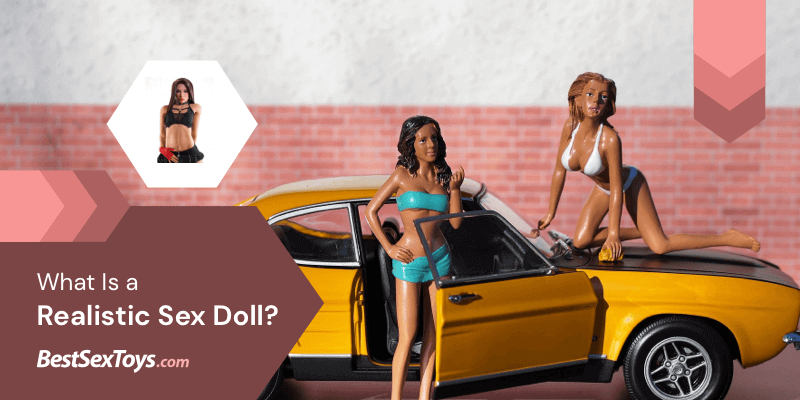 A realistic sex doll is a life-sized doll that is shaped like an adult human. Realistic sex dolls can be male, female, transgender, or hermaphrodite, with the limits of what the doll can look like set only by the limits of imagination and the materials used. Many companies offer a range of premade and customizable dolls to choose from.
With technological advancements, these dolls come with a range of abilities too. Some realistic sex dolls have internal heating, automated movements, facial expressions, and moans. Cutting-edge work is being done with AI to one day allow realistic sex doll robots to have customizable personalities and interactions with their users.
The purpose of realistic sex dolls can be just for fun, to explore the idea of having a threesome, to satisfy a fantasy, and even to assist in therapy. Realistic sex dolls have become cherished companions for some people who have bought them out of interest and then developed a great affection for their companion doll in a world where connecting with others on a deeper level can be very challenging.
Realistic sex dolls have increased greatly in quality and popularity over the years and now offer a great range of adult toys for full-sized pleasure.
Types of Realistic Sex Dolls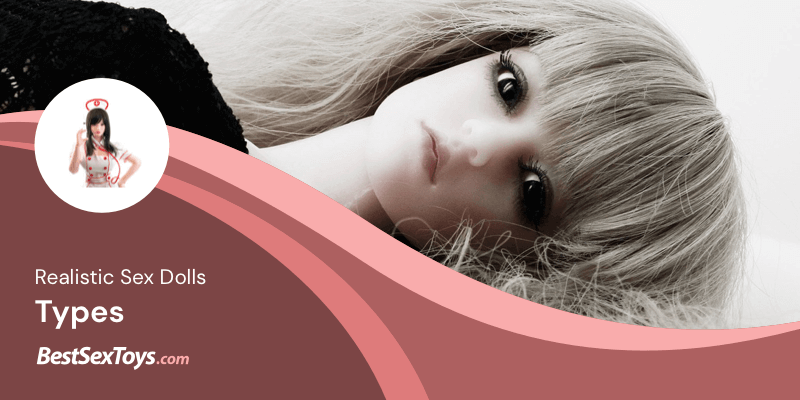 Not everyone wants a full-sized doll due to the complications of transportation and storage of a fully formed realistic sex doll. Because of this, the kinds of realistic sex dolls and toys are subcategorized to allow for more versatility and convenience.
1. Full Body
Lifelike and realistic, made of the highest quality, and can be fully customized. They include the whole body from head to toe.
2. Petite Sex Dolls
These adult sex dolls can still have a great level of detail and feel hyper- realistic to the touch, but their height is under 5 ft. Their reduced size allows for greater ease of storage and movability.
3. Parts
If you don't have space for a full-body realistic sex doll, you can also buy realistic parts of the body, making it easier to move, clean, and store. Just like a dildo, these can be versatile toys easily added to your collection. Some examples of parts are:
Full torso ( head, chest, and genitals).
Lower torso (ass with operable anus and genitals).
Head with a face and an operable mouth, wig optional.
Mouth only that can be penetrated and played with.
How to Use a Realistic Sex Doll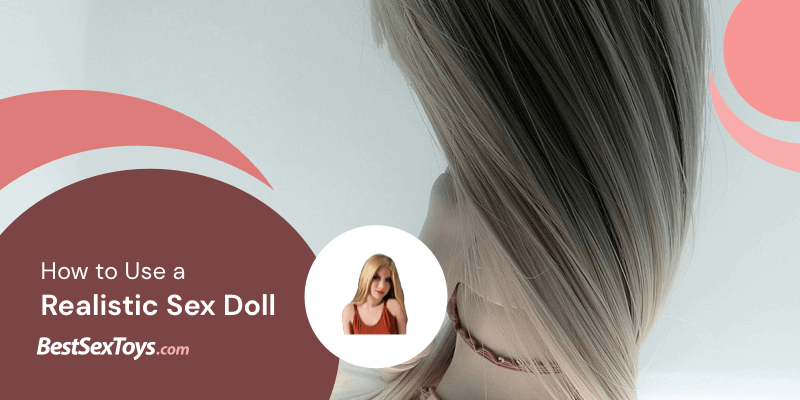 You can dress the doll in any way that pleases you and position the doll as you like to fulfill your sexual fantasies. Realistic sex dolls are made anatomically correct to provide a mouth, genitals, and anus that look and feel like the real thing.
Realistic sex dolls are designed to be as realistic as possible, but they are not self-lubricating, making sure there is enough lubrication for penetration to be pleasurable. Water-based lubrication is the best choice for a realistic sex doll to protect the quality.
Whichever persuasion of realistic sex doll is your favorite, below is some advice on your first time with a full-body realistic sex doll.
Female Realistic Sex Doll
You can position your female realistic sex doll in any way you like. For the first time, try laying the doll on a bed to ensure safety and comfort. Taking the missionary position as an example, lay the doll on the bed facing your body if you want to penetrate the mouth or vagina.
Play with the breasts and touch the body as you please to fulfill your sexual urges. Position the doll with the legs open so that you can lay between them and place a hardened penis or a dildo at the entrance of the vagina. With lubrication, it will be possible to insert and remove the penis or dildo gently.
For oral sex, the realistic sex doll can also be seated. Again, position the penis or dildo in front of the doll's lubricated mouth and gently penetrate the mouth, holding the doll's head to move it as you please.
For anal play, lay the doll on its stomach. Position the doll to open its legs and ensure the doll's anus is lubricated. Position the penis or dildo in front of the anus and gently insert. Thrusting should be done gently with a penis to ensure comfort and pleasure, with the desired speed and power of thrusts increased gradually.
Once you are comfortable and confident with your sex doll, explore the many different positions and possibilities your toy has to offer.
Male Realistic Sex Doll
Male realistic sex dolls can also be positioned in any way you please. They will come with a dildo that is permanently ready for action. Male realistic sex dolls also have an anatomically real mouth and anus that can be penetrated using water-based lubrication.
If you wish to penetrate the doll's mouth, ensure it is lubricated first and then gently insert either the penis or dildo. If you want to fill the doll's anus, lay the doll facing down and gently insert the dildo or penis into the anus. Depending on your doll's range of motion, doggy style penetration may also be possible with the doll positioned on all fours.
To have the male sex doll penetrate you, lay the doll down on its back with it facing up. Position yourself over the doll and lower your body onto the doll's penis at a speed that is pleasurable to you.
Any position you dream of is possible with dolls that have internal skeletons that can be moved into different positions, so if you wish to sit on the doll's lap and be filled up by the doll, place the doll in a sitting position and lower yourself onto the doll's lap, letting it penetrate you as you sit down.
Depending on the model and the manufacturer, you will have many different positions and fantasies come true with this love doll.
Transgender or Hermaphrodite Realistic Sex Doll
Realistic sex dolls are not limited to binary options. If a combination of genitals is desired, such as transgender or even hermaphrodite genitals, a manufacturer of realistic sex dolls can make this dream come true. These dolls are often made with models that have insertable genitals and not built-in.
This means the doll's genitals can be removed for cleaning or simply to place a different insert into the realistic sex doll's body. Depending on the doll you have and the genitals included, you will still be able to penetrate the doll's lubricated mouth, vagina, and anus, or you could let the doll penetrate you.
If you have a doll with breasts and a penis, you could place the doll in a sitting position, play with the breasts and lower yourself onto the lubricated dildo of the doll at a comfortable speed of penetration for you. The use of this doll is brought to life by your fantasies and sexual desires.
What Materials Are Realistic Sex Dolls Made Of?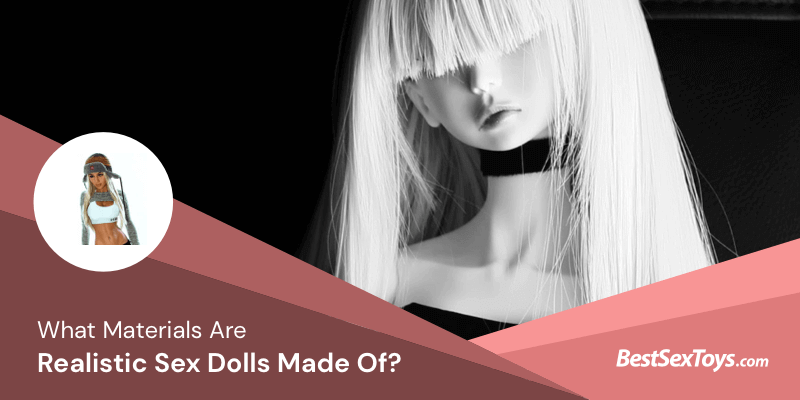 Externally, realistic sex dolls are most commonly made of high-grade silicone or thermoplastic elastomer (TPE) and designed to look and feel as much like real skin as possible. Different companies will choose either TPE for its added softness and bounce or choose silicone for its versatility.
When deciding your own preference, remember that silicone is non-porous, so it is easier to keep clean as bacteria cannot enter silicone. TPE is porous, meaning it will be more difficult to keep a high hygiene level as bacteria can enter TPE. It is important to remember that silicone lube and other oils should not be used, as they will negatively affect a silicone sex doll.
Internally, realistic sex dolls that can be moved into different positions and hold those positions have a metal skeleton. Depending on the doll's model, there can be other mechanics that allow for heating in the genitals, facial expressions, and even limited levels of speech.
How to Clean a Realistic Sex Doll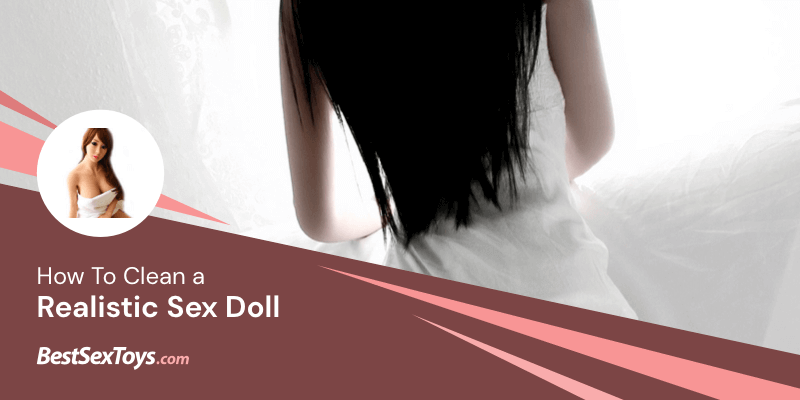 A shower with soap and warm, not hot water is the simplest and potentially even the most erotic way of making sure your new life-like toy stays clean. If your doll contains any electronics such as heating or automated movement, don't submerge it and use a soft cloth to apply soapy water and then rinse it off.
For orifices, use your shower head or a sponge to flush out these hard-to-reach places. Some love dolls are sold with detachable parts that can be removed to be cleaned, so if this is something that concerns you consider purchasing a doll with detachable parts such as genital inserts.
Another vital point to remember is that you will be coming into direct, intimate contact with this doll, so any cleaning products used should be products that you could put on your own skin too. As a realistic sex doll is an investment, make sure to read the instructions provided by the manufacturer as they will have specific requirements to best ensure the longevity of your realistic sex doll.
Finally, be careful when cleaning, as physically scrubbing the details on a realistic sex doll too hard could damage or remove the tints and artwork that has created its realistic look.
What to Consider When Buying Your Realistic Sex Doll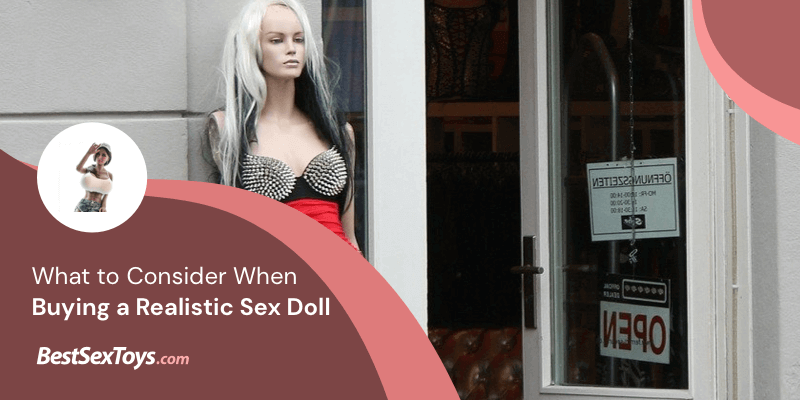 There are many reasons and motivations for getting a realistic sex doll and many fun fantasies that can be brought to life, but as the level of detail and added features increase, so does the cost.
Considering the following points can help you make the best choice for your first realistic sex doll.
1. Size and Maneuverability
Full-sized realistic sex dolls are fantastic in many ways, but they do require the same amount of space as an adult human, and they can weigh up to approximately 66 pounds.
If you are considering getting a realistic sex doll but would like to try out something a little smaller and less costly, there are torso sex toys that give the physical pleasure of a realistic sex doll and can help you decide if you want to graduate to a full-body toy.
Due to their smaller size and an average weight of 11 – 33 pounds, they may also be better suited to someone who cannot lift and manipulate a full-body realistic sex toy easily.
2. Fetishes and Fantasies
A realistic sex doll does not have to be limited to what the human body is typically capable of. For example, if you would love to experience penetration while playing with beautiful feet, companies such as Sinthetics have created the Vajankle – it allows penetration of the ankle of a realistic foot.
Other popular options are fantasy sex dolls that replicate anime characters' supple appearance or magical creatures such as elves. If you invest in a realistic sex doll and keep this doll's company for quite some time, it is worth making your wildest dreams come true, so search for the perfect realistic sex toys.
3. Detachable Parts
Base models of realistic sex dolls are complete dolls with built-in genitals and body parts that cannot be removed or changed. More customizable models can have multiple detachable and re-attachable parts. One great feature to consider is a detachable head. This can allow you to have different "partners" all in one doll.
If you wish to detach or even change out the genitals for different options, there are models of realistic sex dolls that can be fitted with various sets of genitals. This can be more costly, but if the doll is going to be a central feature of your sex life and you want customizability, it will save you from purchasing a full new doll with the other features you desire.
How Much Does a Realistic Sex Doll Cost?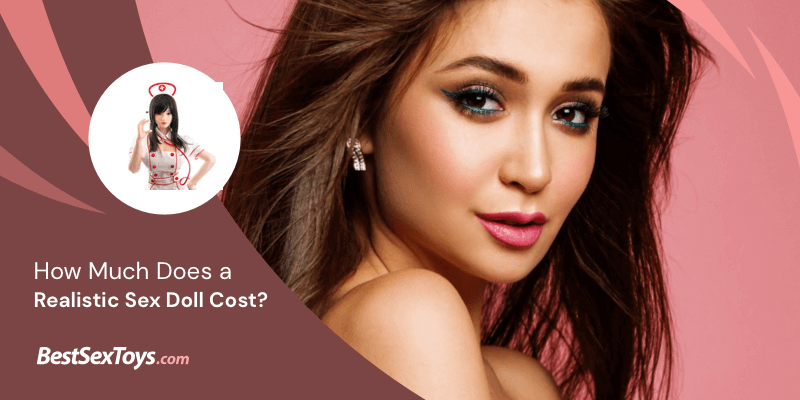 Depending on the level of detail and the number of unique features and capabilities, the price increases considerably. Below are 6 online stores with realistic sex dolls and realistic sex toys to give a range of costs and options available.
Sexy Dolls: offers hyper-realistic sex doll parts such as lower body torsos. $210.26
Silicone Wives: has a realistic sex doll upper torso for those who want to try a lower cost, smaller in size realistic sex doll. $999 
RealDoll: The ReadlDoll classic is a customizable realistic sex doll with great added features like a magnetic face for interchangeability. $3,999
Next Level Loves: A range of different brands are available, with female realistic sex dolls starting at $1,100 and male realistic sex dolls starting at $1,823. The transgender doll is $1,899.
Fine Love Dolls: A huge range of realistic sex dolls and options to customize them, starting at $1,899.
Sinthetics: The basic female doll starts at $6,400, the basic male doll at $6,750 with custom bodies starting at $25,000.
More Sex Toys For Men
All Sex Toys For Men
All the sex toys for



Subscribe to our Newsletter
Newest Deals
Discounted Prices
Free Products
Giveaways
Promo Codes
Table of Contents
Realistic Sex Dolls
Check the
Best 8 Realistic Sex Dolls
Find the best 8 Realistic Sex Dolls we've gathered after reviewing dozens!
Check Now