Best 10 Floggers in 2023
1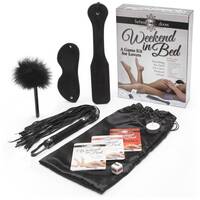 2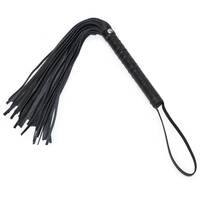 Length: 20 inches
Material: Leather
3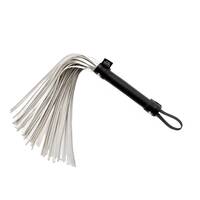 Fifty Shades of Grey Please, Sir Flogger
Length: 15 inches
Material: Faux Leather
4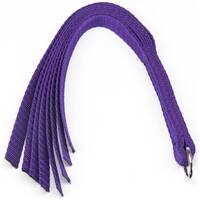 2
Purple Reins Beginners Flogger
Length: 15 inches
Fabric: Nylon
5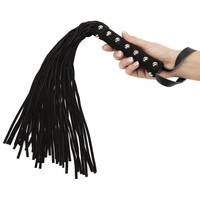 Length: 19.5 inches
Fabric: Suede
6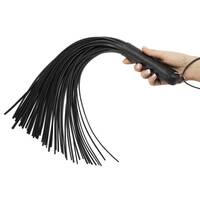 Thick Leather Flogger 20 Inch
Length: 20 inches
Material: Leather
7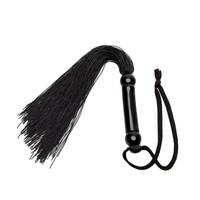 Bondage Boutique Slap 'n' Tickle 10 Inch Rubber Fl
Length: 10 inches
Material: Soft Plastic
8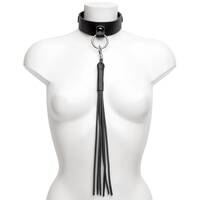 2
Collar with Detachable Flogger
Fastening: Buckle
Allergen Warning: Contains Nickel
Material: Leather
9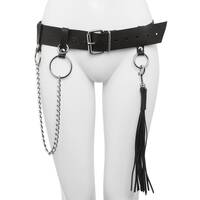 Leather Belt with Flogger S/M
10
Belt with Detachable Flogger M/L
We have more
Floggers
View All
As seen on
What Is a Flogger?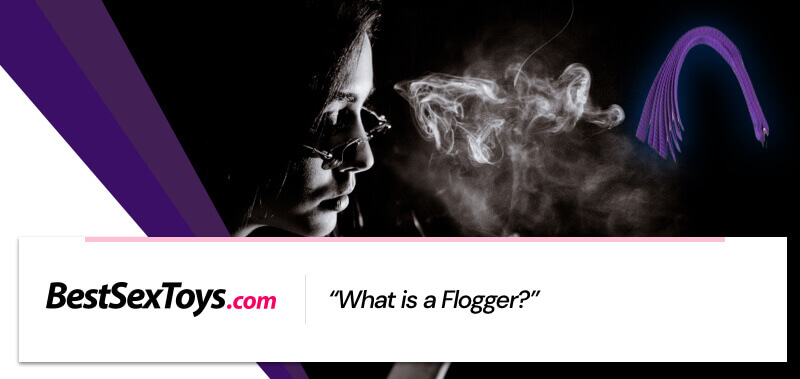 Floggers are the perfect tool to use if you are experimenting in the bondage world. A flogger is a sex toy with a large handle that conjoins multiple strands of leather or another material used to hit your lover's skin.
The multiple strands can be used to drape over your partner's skin for a tickling sensation, for "whacks" against the skin to cause a painful sensation or even stings. Floggers are commonly used on a person's butt, thighs, upper back, or even breasts.
Surprisingly, flogging has been around for thousands of years! The earliest mention of flogging was in a painting made in the 1st-2nd A.D. The painting showed two men flogging a woman for their own sexual pleasure. During the 1800s, witness spankings started.
This is when a group of people would watch a woman being whipped and get sexually aroused. There are also fairs in which women are tied to wooden upright planks with nothing but panties on and are flogged in front of crowds.
Today, people are more open to the concept of flogging and BDSM. It is still a taboo, but a highly rated taboo. There are many toys to choose from when it comes to BDSM, but it is crucial that both partners are on the same page and there is a mutual respect.
I love being submissive in the bedroom, and I love a man who takes charge; flogging takes this to another level. While most use it for pleasure, some use flogging for punishment. If you are in this position and need to get out, make sure to talk to family and friends.
How to Use Floggers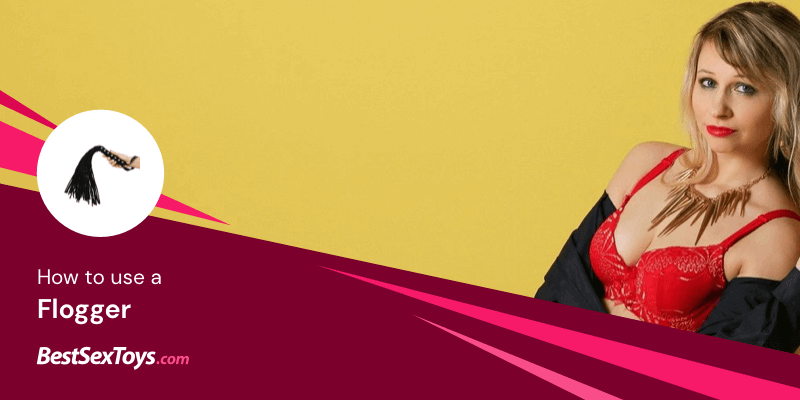 Floggers are a great way to try new things in the bedroom, but they do need to be used carefully. The first thing is to pick the right material based on the sensation you and your partner want. Next is to practice! This may sound weird as you usually do not have to practice with other sex toys, but floggers do have the potential to cause severe damage.
You can practice by taking an inanimate object, such as a pillow, and trying to aim in a specific spot. It is crucial to "target practice" because if you hit the wrong spot on somebody's body you can cause extensive damage. For instance, if you are aiming for the butt but hit about 3 inches higher, you can come in contact with the liver. Also, you can cause damage to the spine.
When you start flogging, you should avoid a few body parts, no matter what. These include the head, face, neck (this is an erogenous zone but too sensitive for flogging), or the hands and feet. While some may have a foot fetish and flogging the feet appeals to them, the hands and feet have too many small bones that can easily break.
Mistakes are bound to happen, and it is important that you care for your partner's wounds right after sex. This can make you and your partner closer, and if the wounds receive attention right away, they will heal faster. For example, put antibiotic ointment on and cuts and apply ice to any extensive bruising and bumps.
The biggest mistake while using a flogger is called "wrapping". This is when the strands wrap around your partner's body and hit the front of the body. This can be very painful for your partner and also very dangerous due to the potential of hitting vital organs and rupturing something. To avoid this, always make sure you only use your arms when using a flogger.
Do not put your back into it! Keep your feet apart and never move your stance, as you can lose your aim and cause harm to your partner. Using a shorter flogger can help to avoid this problem.
Flogger Materials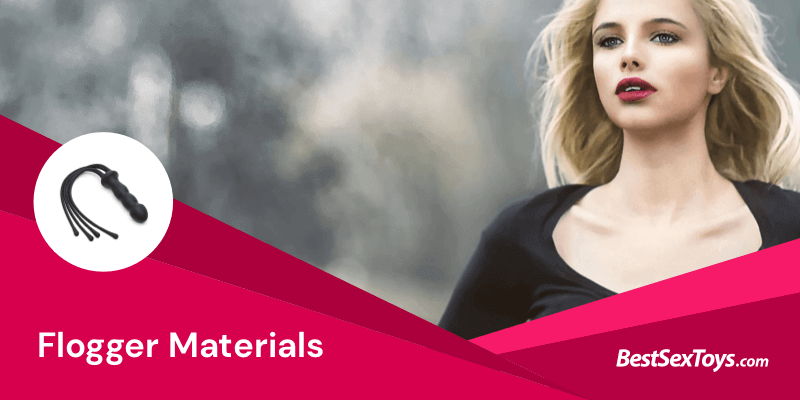 Buffalo Hide.
If you want to be marked by your lover then using a buffalo hide flogger may be for you. Buffalo hide is thicker than cowhide and can be heavy to hold. Therefore, it is not recommended for a beginner to use a flogger. Buffalo hide floggers will give your lover a larger thud but will also be accompanied by a small sting. Be prepared for large bruises with this type of flogger.
Chain Flogger.
A chain flogger is only to be used by someone who is experienced in the BDSM world. The flogger is solely made from chains and will call your lover to experience an intense stinging. If used incorrectly, a chain flogger can cause cuts, serious bruising, and other serious damages. The chains can also be put in the fridge if you are interested in some temperature play in the bedroom. You can even put them in boiling water and let them cool slightly for even more pain.
Cotton Flogger.
A small cotton flogger is great for beginners. It is very light and has no pain associated with it. Perfect for those who need to practice their aiming skills. The only problem with cotton floggers is that the ends may end up fraying if used a whole lot. This is one of the cheapest options and is also easy to clean.
Deerskin Floggers.
Deerskin floggers are also great for beginners. They are not as hard as leather, or a buffalo hide flogger, but harder than a cotton flogger. Deerskin floggers will leave your lover feeling a mild thud with a mild sting. These are harder to find but are well worth the money.
Horsehair Floggers.
Horsehair floggers are great for couples who would like to have a new feeling of flogging. These floggers are "scratchy" and will not leave a stingy sensation. These are a little bit harder to find and also more expensive than other commonly found materials.
Nylon Floggers.
Nylon floggers are soft, but the thudding and stinging sensations are dependent on the tightly braided ropes. For instance, if they are tightly braided, they will sting when you hit your partner. If the ropes are not braided tightly, there will only be a very soft thud and no sting.
Leather Floggers.
A leather flogger is quite popular and is what you see in movies such as 50 Shades of Grey. However, leather floggers should only be used by those who are experienced. The leather is stiff and will emit a high sting. Before using a leather flogger, you should practice your aim with a lighter flogger.
Rabbit Fur Floggers.
Rabbit fur floggers are extremely soft and are perfect for beginners or those who like a slight tickling sensation during foreplay. There is no stinging or pain associated with these floggers.
Rubber and Silicone Floggers.
Rubber floggers produce a very high sting and can cause severe bruising. Do not use a rubber flogger as a beginner. Silicone is very similar, but just a slightly less stinging feeling.
Suede Floggers.
Suede floggers are made from cow skin which is soft and flexible leather. They release more of a thudding sensation rather than stinging.
How to Store Your Flogger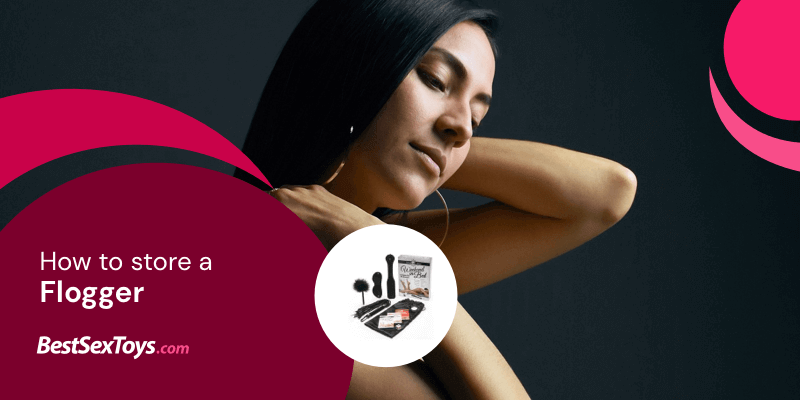 The best way to store your flogger is to hang it up with its strands facing downwards. I realize this may be difficult, especially if you have children, but deep within a bedroom closet may be an answer. If it is completely not doable for you, then I would recommend buying a cheaper flogger, so money is not wasted.
How to Clean Your Flogger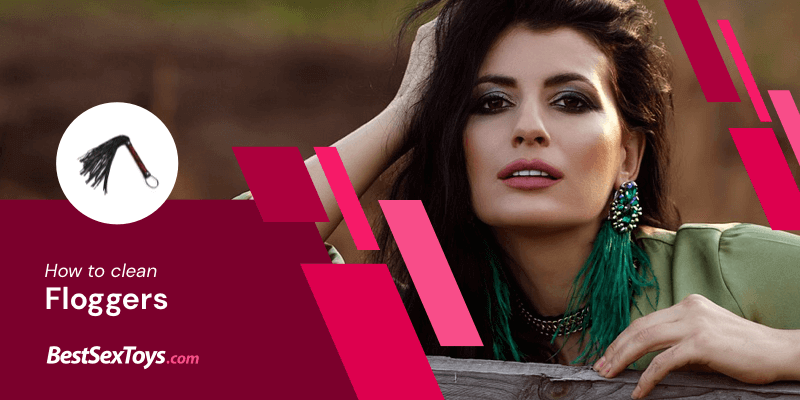 Cleaning your flogger is crucial to the longevity of your flogger. Cleaning the flogger depends on the fabric. It is important to read all cleaning instructions that come with your specific flogger to make sure it lasts as long as possible. If there are no instructions that come with it, you can follow a few basic rules.
How to Clean a Fabric Flogger
A mixture of rubbing alcohol and water in a spray bottle will do the trick to kill any germs that may be on a fabric flogger. You can even use a disinfectant wipe. Just be sure to let the flogger hang dry after washing to not ruin the fabric.
How to Clean a Leather Flogger
If you are using a leather flogger, conditioning is just as important as cleaning. Over time, leather begins to crack, and conditioning will prevent this from happening. Leather is very expensive, so you want to make sure your flogger will last as long as possible. You can find a leather conditioner online, or even at shoe stores!
How to Clean a Cotton Flogger
Cotton floggers and materials like cotton are easy to clean because you can simply wash the strands by hand if you would like to! Just use a regular detergent and make sure to hang dry. Never put your flogger in a washer or dryer.
Who Use Floggers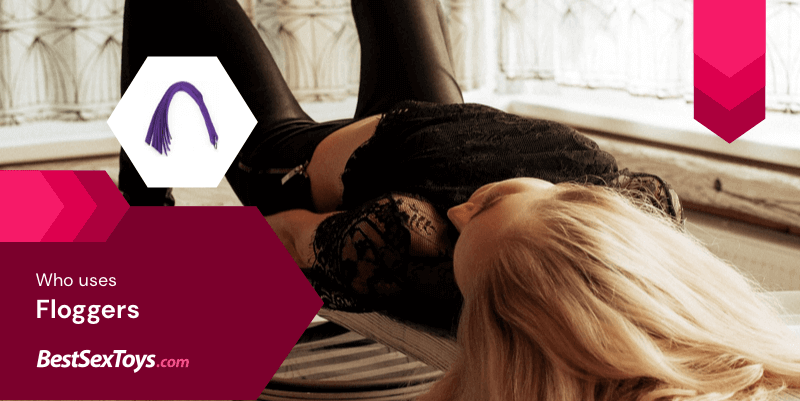 Floggers are used by those who like to feel pain mixed in with their pleasure during sex. Mostly used by those that like to be dominant to a submissive partner. In BDSM, the submissive partner is the one who received the hits (usually a female), and the dom is the male. In some cases, the dom is called the dominatrix and is the female.
BDSM also includes physical restraints such as handcuffs or ties, bondage, and an unequal power relationship. However, with this being said, respect is always necessary when flogging. Having a safe word is recommended when using floggers or having any type of BDSM sex.
A safe word can be something sexy, but make sure you stop as soon as your partner does say the word. It may be inconvenient at the time, but in the long run it can build trust between you and your partner.
If you are new to the BDSM world, the depth to it may not be for you and that is okay! If floggers are the only thing that interests you and you do not want pain, there are options for you! I personally do not like being hit during sex but do like a tickling sensation.
If this is the case for you, you may want to use a rabbit fur flogger or another lighter material. If you like it and eventually want more intensity, you can always upgrade your flogger. In short, all people can use floggers, especially where there are so many options to choose from!
How Much Do Floggers Cost?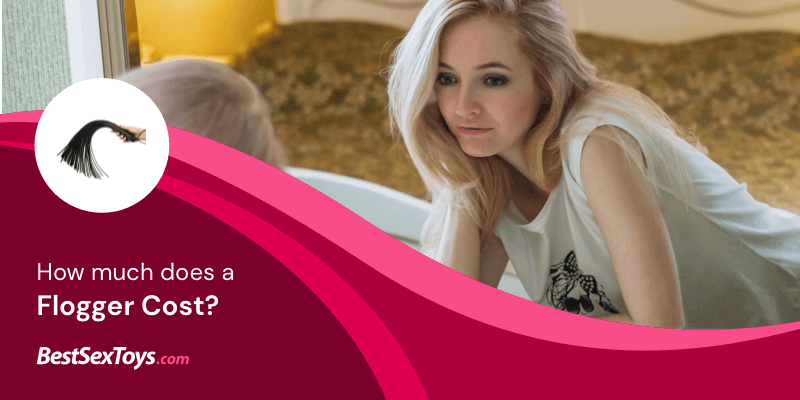 Flogger cost is dependent on the material they are made of. A professional, heavy-weighted leather fogger will be more expensive than a smaller flogger made of a different material. Floggers come in all shapes and sizes, and different materials will result in different sensations when hit against the body.
Our Best 4 Floggers Price List
Purple Reins Beginners Flogger. This is a great flogger for beginners that is made of nylon and is 15 inches long. $32.99
Thick Leather Flogger 20 Inch. Perfect for those who are more experienced, this leather flogger delivers a great thudding sensation. $64.99
Extra Long Suede Flogger. Perfect if you like the thudding sensation of a flogger with extra length! $49.99
Rose Gold Necklace Flogger. This chain flogger is great for those who like a stinging sensation and like to play with temperature! $39.99
Floggers are a great way to spice up your sex life and enhance the relationship between yourself and your partner. They mix pain with pleasure and keep the dynamic in the bedroom interesting!
You can always pair up floggers with other sex toys for even more excitement. Make sure to start off with a lighter fabric and then get more advanced with time. Practice, practice, practice; and, most of all, have fun!
All the sex toys for



Subscribe to our Newsletter
Newest Deals
Discounted Prices
Free Products
Giveaways
Promo Codes
Table of Contents
Floggers
Check the
Best 10 Floggers
Find the best 10 Floggers we've gathered after reviewing dozens!
Check Now