Sexy Underwear for Men
Didn't find what you are looking for?
View All
Best 10 Sexy Underwear for Men in 2023
1
Sell Fast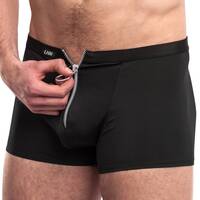 2
Fastening: Zip
Fabric: Nylon
2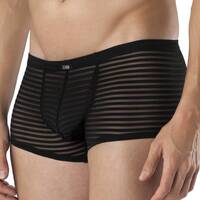 2
Mesh Open Back Boxer Shorts
3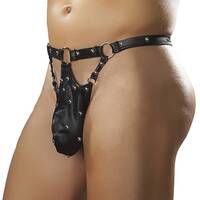 2
Male Power Jouster Pouch Thong
4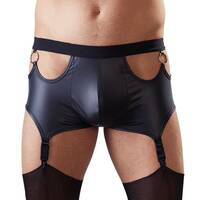 2
Cut-Out Boxers with Garters
5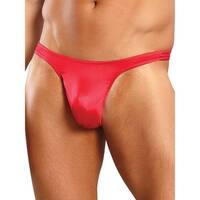 2
6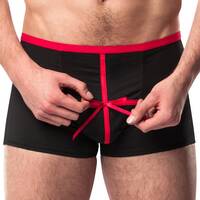 2
Unwrap Me Men's Boxer Shorts
Fastening: Tie-up
Fabric: Nylon
7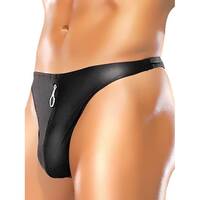 2
8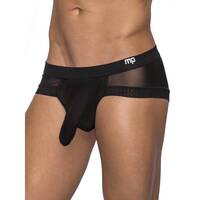 2
Male Power Sheer Hose Boxer Shorts
9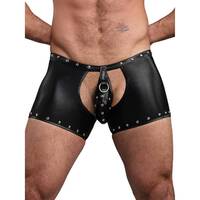 2
10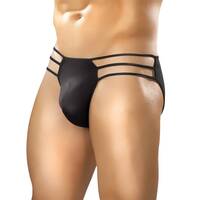 We have more
Sexy Underwear for Men
View All
As seen on
What Is Considered Sexy Underwear for Men?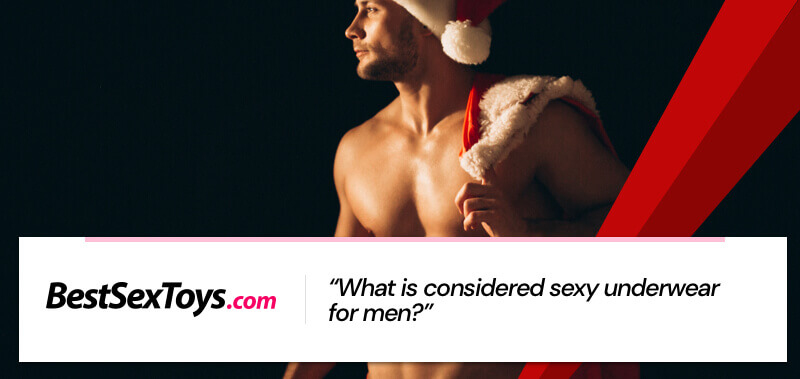 When people think of sexy underwear, their minds usually go right to sexy panties for women, but what about men? Women love seeing a man in a sexy pair of underwear that shows just enough skin to turn us on. That is just it. Sexy underwear for men is considered a great pair of underwear that shows not too much, but not too little.
While all opinions are different, the majority of women like seeing men in boxer briefs. They are considered sexy because as opposed to regular boxers, boxer briefs hold their shape and emphasize the butt region, and they also hold closer to the promised land. Again, there are a few different styles men can wear, but overall, all women want to see a little snippet of what is underneath!
Do Women Like Sexy Underwear for Men?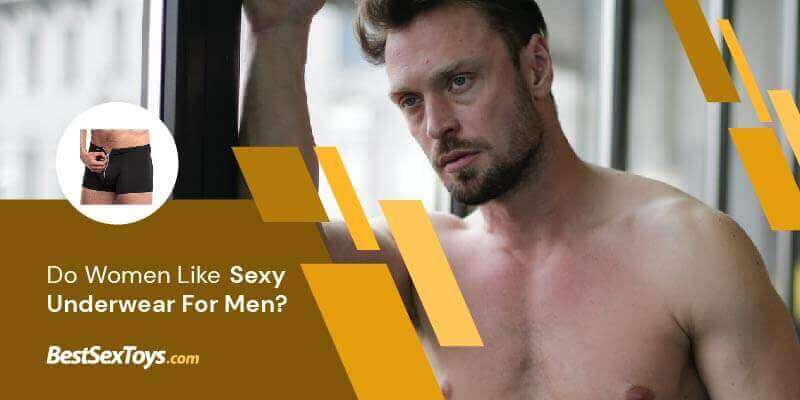 Yes, all women love to see their men in sexy underwear. However, when it comes to underwear, all women like different things.
Types of Sexy Underwear for Men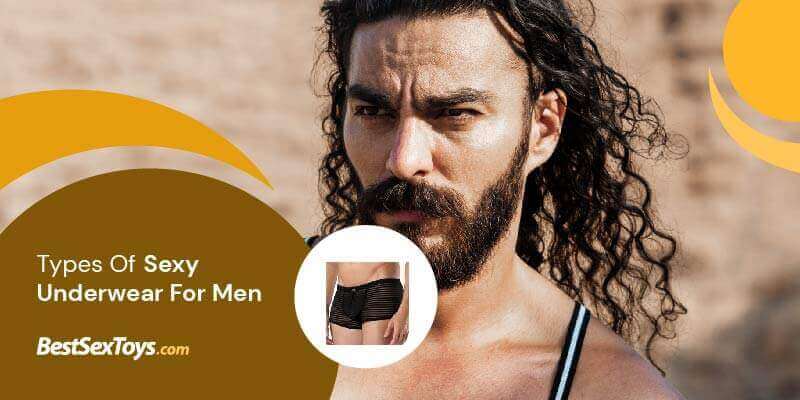 Fortunately, there are a few different styles to choose from when it comes to what you want your man to wear.
Boxers
Boxers are a classic when it comes to men's underwear. Some women love them because they are a relaxed fit and have a classic look. They have a multitude of colors, but to my surprise, most women like their man wearing boxers that have a pattern. They have a longer leg than some other options, but again some women love their man looking like a classic gentleman.
These are also a great option for those women who love walking around in their man's clothes. I, for one, do. Women look great with their man's pair of boxers around their waist rolled up. My recommendation is to always have a few pairs at your disposal.
Boxer Briefs
Boxer briefs are my personal favorite, and not to my surprise… most women agree. Boxer briefs are the same length as your typical boxers but are made of a softer fabric like a regular brief. Women love them because they offer more support and are not as loose as a boxer.
This means that the boxer briefs form to the penis and balls. They make a woman drool and are extremely masculine. They are also form fitting against the thighs, which accentuate the muscles. Women love muscles.
Boxer briefs also come in a variety of styles and colors. Women tend to like patterns, but I am a fan of solid colors. One thing to watch out for with boxer briefs, however, is the band. Women are more likely to like a great pair of underwear without some corny writing or design on the band.
These are often found in bigger stores, while some are major brands. For instance, American Eagle has great boxer briefs, but some designs are not appealing on the band. Go with simple bands that are not repetitive.
Briefs
Briefs unfortunately are also a classic. They are the underwear that reminds us of our fathers. They have short legs and are often referred to as "tighty- whities". They are form-fitting against the groin, but some women do love them because they show legs. They are also form-fitting against the butt. They resemble a woman's bikini, but some women love that because it shows they are confident in their sexuality and are not afraid to lose some of their masculinity.
Briefs are good for comfort, but with most women, do not expect them to go head over heels for them in the bedroom. Go with something more masculine.
Trunks
Trunks are pretty much our favorite boxer briefs, but with shorter legs. Perfect for women who love the tight-fitting form of a boxer brief, but also love the visual appeal of a muscular thigh. These are sexy and are also great for men who love sports.
We all know that when watching men's sports that their shorts are usually shorter in the legs, especially athletic runners. Therefore, trunks are a great option for this if you do not feel comfortable wearing a jockstrap.
Women also find them sexy, so what is better than a man coming home from a run and then undressing to find a form-fitting pair of underwear with sexy things. Nothing.
Thongs
While I thought thongs were strictly for women, I guess I was wrong! A man's thong is the same as a woman's, but with more support in the front. These are appealing for women who love the look of their man's butt and love looking at their man's junk.
Men also seem to love the feel of wearing a thong. Just like women, men love the self-confidence that wearing a thong gives. For those men who love to check themselves out, these are also a great option and a great morale booster.
Male thongs are also a great option if you live in a warmer climate with high humidity. With any pair of underwear, comfort is the main priority. If you are not into thongs, that is okay, but maybe giving it a try would be a great thing!
Jockstraps
Jockstraps have been around forever, and for a good reason. They were invented in 1874 to provide support to bicycle jockeys. They have evolved a bit over time but have mostly remained the same. They just have a small but supportive fabric to hold up the jewels and do not have a back. This lets the butt air out during sports.
Some women find jockstraps attractive and masculine. While others find them distasteful in the bedroom and should only be used for athletic purposes.
The great thing about men's underwear is that it is not just the tight-fitting fabric or lack thereof, that is sexy. The closures are sexy as well. Some boxers come in zipper closures, with open backs to show the butt or even ties. These options are perfect for some BDSM or just an extra something in the bedroom to make your woman or man go wild.
Where to Buy Sexy Underwear for Men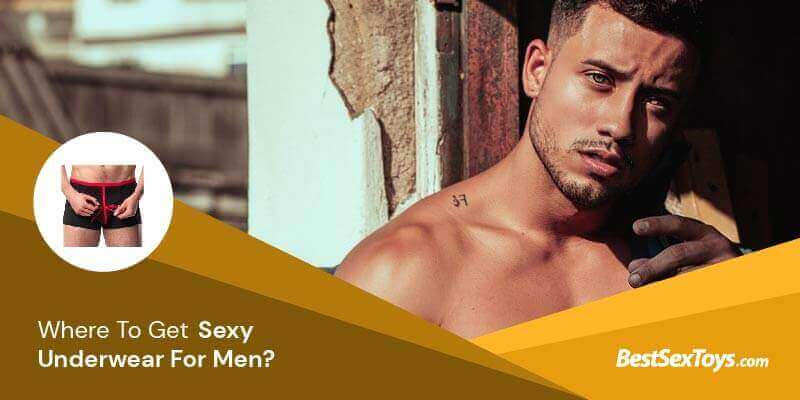 As opposed to women's panties, men's underwear can be harder to find depending on what you are looking for.
Men's underwear such as boxers, trunks, and boxer briefs can be found at most major clothing retailers such as JCPenney's or Macy's. However, jock traps will most likely be found at a sporting good store, such as Dick's, because they are more for athletic use.
Your best bet with men's thongs is to order them online at a major retailer, or an online sex store. They are not available with many options, as most men are uncomfortable wearing them or admitting to the public that they wear them.
Another option is a sex party. Many women, and some men, are trying to make money from home and have decided to sell sex products from home. While this may seem awkward at first, it is actually a great option because it allows you to shop for other sex products at the same time! Bring your girlfriend, or boyfriend and have a great time!
Is There Any Sexy Underwear for Fat Men?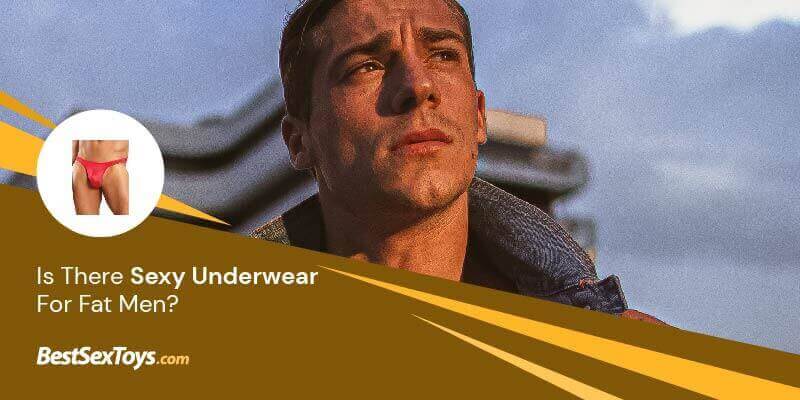 Of course! Just like with heavy-set women, there are plenty of options for heavy-set men. They make all types of men's underwear in plus sizes for this reason!
Also, for heavier set men, they make what is called a "BuddyBand". This is more so of a bandana that just covers the jewels. There is no support whatsoever and it does not cover the butt. This reminds me of a cowboy and could also be great for a roleplay scenario with your partner.
As with anything that we wear, make sure that you are comfortable in your own skin and what is on your body. Underwear is intimate and will be seen by the person we are closest to. So, make sure you can move without worrying about how you look and how you feel. Confidence is key and is the most attractive in your partner's eyes. Weight has nothing to do with sex appeal.
How Much Does Sexy Underwear for Men Cost?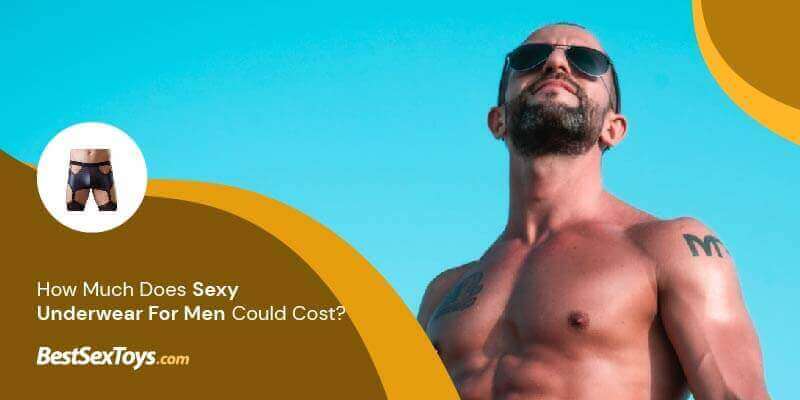 Sexy underwear for men is actually less costly than a woman's sexy pair of panties. Cost also depends on the package size and material. Keep in mind that material is also a big factor when picking out underwear for men and can add to the sex appeal.
For instance, a great pair of leather briefs for fantasy play will be more expensive than a four-pack of boxers at Walmart, but they have a higher sex appeal and will last longer.
How to Clean Sexy Underwear for Men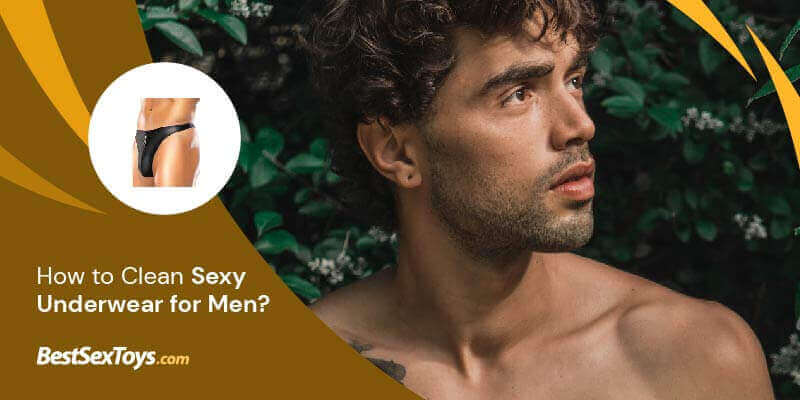 As with any clothing item, you should always read the label prior to washing your underwear. However, if you do not have a label, you can follow a few basic rules to make sure your underwear is washed properly. Washing your underwear properly is crucial to making sure they last as long as possible without losing their shape.
No one like wearing a pair of underwear that has lost their shape and are no longer flattering; especially if you are wearing a tight-fitting pair.
Handwashing.
As with any lingerie, hand washing is best. There are a few special detergents you can use, such as Woolite, especially if you have a darker pair of underwear. This detergent will prevent the unsightly fading of a darker pair of boxers. Hand washing also prevents stretching of the elastic so they will ride the waist better.
If you do handwash, wash your set of underwear in a sink full of lukewarm water with a small amount of soap. It is recommended that you let them sit for about twenty minutes to ensure the fabric is saturated. Then scrub the underwear, rinse them out, wring the water out, and let them air dry.
Make sure they are completely dry before putting them away, or you could potentially unmask a mildew smell when taking them out of your underwear drawer.
Washing Machine.
If you are too busy and do not have the time to handwash each pair of underwear, that is okay! Most washing machines have a delicate cycle specifically for lingerie. The potential problem with using the washing machine is that the colors could bleed.
If you get a pack of underwear with black, grey, and white underwear, you should always wash the black pairs separately. This way, the white pairs do not end up looking dingy and do not end up having black spots. This is specifically true if this is the first washing.
Keep in mind that this holds true for fabrics such as cotton, polyester, and spandex. However, if you get your hands on a sexy pair of underwear for men made of mesh, you definitely should handwash this item. This also is true for pleather or leather. Putting them in the washing machine could ruin them much faster, but of course, always follow the washing instructions on the label first.
Conclusion
Again. Women do find men's underwear to be sexy. You just need to know how to choose them! Make sure you look at different designs, and if certain parts of you, like your butt, are hidden or not. If you find the right pair, your partner will go wild and you will have a great time in the bedroom.
More Sex Toys For Men
All Sex Toys For Men
All the sex toys for



Subscribe to our Newsletter
Newest Deals
Discounted Prices
Free Products
Giveaways
Promo Codes
Table of Contents
Sexy Underwear for Men
Check the
Best 10 Sexy Underwear for Men
Find the best 10 Sexy Underwear for Men we've gathered after reviewing dozens!
Check Now