Sexy Panties
Didn't find what you are looking for?
View All
Best 10 Sexy Panties in 2023
1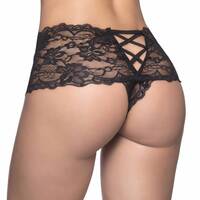 2
2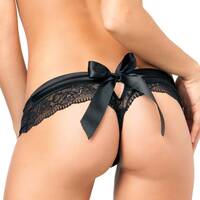 2
Lace Panties with Bow Back
Fastening: Tie-up
Fabric: Lace
3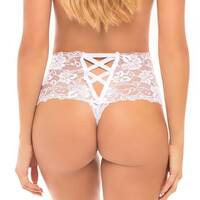 2
4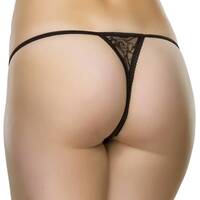 2
5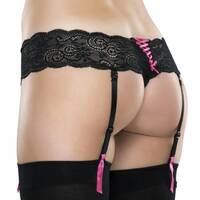 2
Removable Suspender Straps
6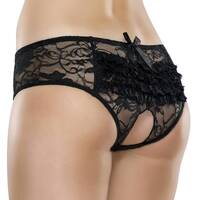 2
7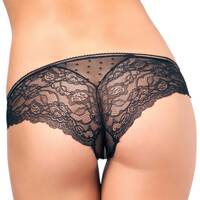 2
8
2
9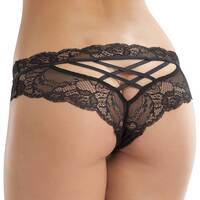 2
Criss-Cross Crotchless Panties
10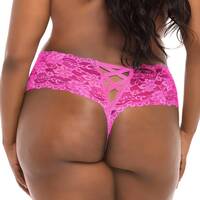 2
Oh La La Cheri Curves Plus Size
We have more
Sexy Panties
View All
As seen on
What Are Sexy Panties?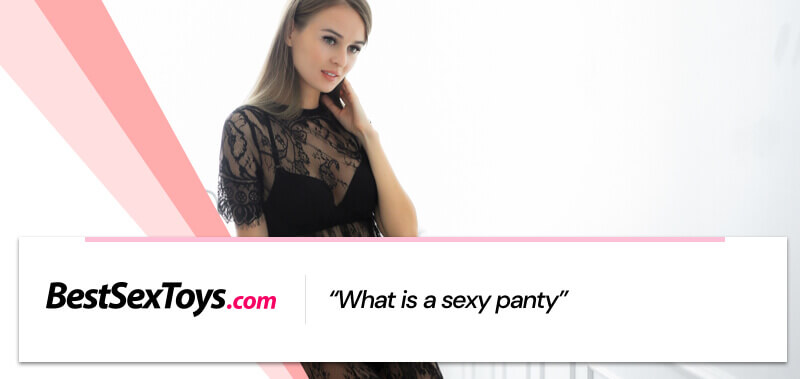 Having a woman in a pair of sexy panties is a guy's dream (and some women's)! Sexy panties give some spice to the bedroom and are also perfect for cosplay. They not only enhance a woman's sex appeal, but they also can give a boost of self-confidence.
When you put a woman in a sexy pair of panties, she will feel on top of the world and be more willing to try new things in the bedroom because she will feel great about herself! When we think of sexy panties, my mind goes directly to a lace thong.
This is because sexy panties are considered panties that show more of what is to come! They give us a sneak peek of what is underneath and leave it up to the imagination! However, I have learned that several different kinds of panties are appealing to both men and women.
Where to Buy Sexy Panties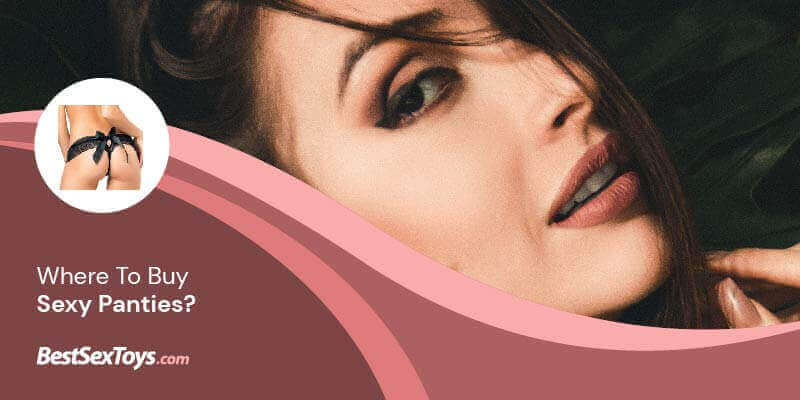 Nowadays, you can find sexy panties in just about any women's clothing store, online, or in sex shops. However, the scale of sexiness depends on where you shop.
For instance, if you shop at JCPenney's, there may be a few options for a basic thong which is sexy, but if you still want to turn up the heat in the bedroom, then you may want to take a trip to a lingerie store, such as Victoria's Secret, or order them online.
Another option would be a family friend. Yes, you read that correctly. Many people are now working from home and trying to make a side income. Some people sell sex toys and lingerie from the comfort of their own home and even make parties out of it.
If they are available, you can take a peek with your girlfriends and see what they have available.
Why Are Panties So Sexy?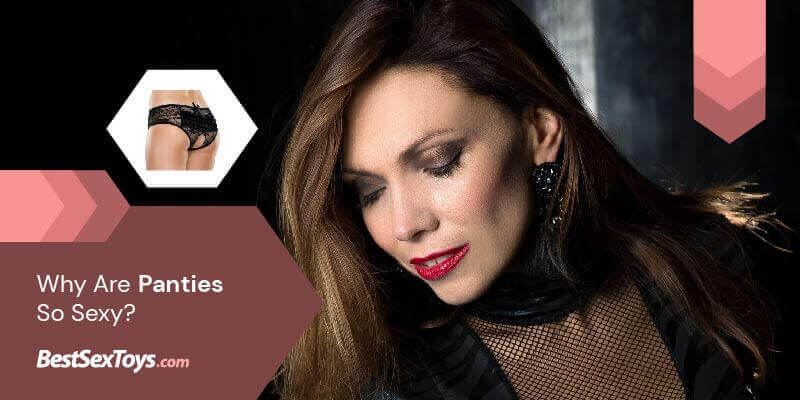 Men find panties sexy for many reasons. One is that a woman's panties are usually the last thing to come off right before sex and stand between a man and a completely naked woman.
There is also an anticipation factor. Most men have seen a naked woman even before having sex, so they know what a vagina looks like. There is something about wondering about what is underneath the panties that makes it evermore sexy.
Men find panties so sexy that some will even masturbate to them and buy used pairs off of the internet. This is because used pairs will leave the scent of a woman leaves pheromones and will give men an erection almost instantaneously.
What Type of Sexy Panties Do Men Like the Most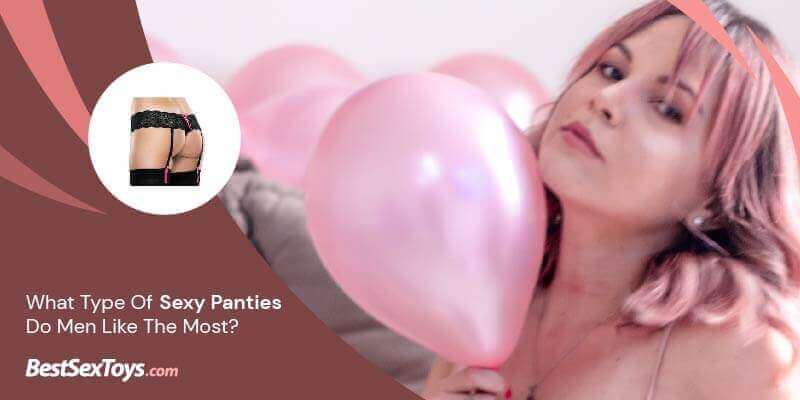 Everyone has their own opinion on different topics, and the same goes for women's panties. Each man has their own preference, but some of the basics are the same. Most do not like panties with words printed all over them, as it can appear to be childish.
I know I have seen them in some major stores; they have words like "love" printed all over them. Stay away! They tend to steer away from liking everyday panties such as a brined of classic panty, but this is simply because they are too boring and do not appear to be sexy in any way, shape, or form no matter who is wearing them!
Also, stay away from studs. I did not even know they made underwear with studs on them! Regardless, just do not do it.
So, what type do men like the most? Based on what I have seen and experienced, thongs. They are practical but show the butt, and cover the vagina. They give a man a sneak peak, but the great thing for us women is that a thong can be worn with just about anything!
We can ear them with our favorite jeans, or even spice them up in the bedroom and ear nothing but sexy, minimal thongs, and a great push-up bra. The options are limitless!
Types of Sexy Panties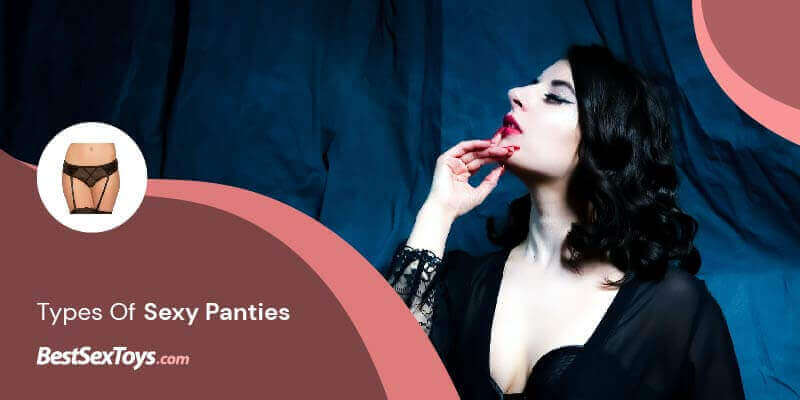 1. Thong.
Thongs are made up of several different materials such as polyester, cotton, satin, lace, and nylon. Thongs are minimal as they do cover the crotch but do not cover the butt cheeks.
They are sexy but are a piece that can be worn daily and are best paired with dresses, skinny jeans, leggings, or any other bottom you would not want to see lines through. They also come in hundreds of colors and styles and are a great way to express yourself.
2. Tanga.
Tangas are perfect for when you know you will be going in the bedroom that night. They are European and have a sultry silhouette to them. They do cover the crotch and butt cheeks but have sexy designs on them and cutouts. For instance, some have bows right above the but will have a cut out on the butt crack.
They are not to be worn every day, but again are great for a date night, or even your wedding night. They are also perfect if you pair them with a bralette, baby doll, or a sexy cover-up.
3. G-String.
G-string panties are similar to thongs, but with less fabric and more design. The fabric makes a 'T,' and both sides of the panties are aligned with the hips. They usually have an intricate design in the front that makes them even sexier!
They come in lace, cotton, polyester, microfiber, tulle, and nylon and are also available in tons of colors. They are a great option for beachwear, sunbathing, date nights, or on every other occasion.
They go great with a pantsuit or trousers because there will be no panty lines or even dresses. If you are using the G-string to be sexy in the bedroom, then try wearing the pair with a bralette or a Teddy baby doll.
4. C-String.
A C-string is not commonly worn and is very minimal, but nonetheless, it is sexy! The C-string panties do not have any side strings to hold them up and only cover the crotch and the line of your butt crack, but very sparingly.
They are either made of lace, mesh, cotton, sequin, or polyester and come in many colors. However, do not try searching for these at your local clothing store because they will not have them.
These would be found online or at a lingerie store. Though hard to find, they are perfect if paired with a baby doll, tight dress, or a tight skirt.
5. Butt Lifter.
Though butt lifters may not appear to be sexy with your pants off, they are sexy with your pants on. They are made to give your butt an extra lift, have two circles in the back, one for each butt cheek, and provide you with a firmer look with a rounder butt.
They are made of spandex, lace, or nylon and can be great to boost your self-confidence. They are even made to hide your muffin top and can be found online. These butt lifter panties are great if fitted with a tight dress, skirt, tube pants, or regular pants if you want to look more enhanced.
6. Open Crotch Panty.
Are you looking to add some spice to your sex life? Crotchless panties give you an insane sex appeal but will give your lover direct access to your lady bits! They are lightweight, obviously breathable, and will give your crotch some air.
They are perfect for date night, to fulfill fantasies, and are even fine for casual wear if that is what you are into. They are mostly made of spandex, nylon, lace, or fishnet and come in tons of colors, which are usually found online or in a lingerie store.
7. String Bikini.
String bikinis are more revealing than your typical bikini and cover the crotch and butt cheeks but usually have sexy strings on the side. This is a sexy look if you want to appear mysterious and not show too much, which gives your man (or woman) the wondering factor.
String bikinis are perfect for sarongs, dresses, bikini tops and can even be worn with a great pair of your favorite jeans or skirts.
8. Garter Panty.
Garter panties have been around forever and have never lost their sex appeal; this is for a reason. Garter panties cover the crotch and butt cheeks but have two attachable strings on each leg, which allows you to wear your net stockings attached to them.
They are usually made of embroidered lace, cotton, nylon, or netting and come in several colors. They are perfect for fantasy night or even as a sexy surprise for your wedding night.
They pair perfectly with dresses, sexy baby dolls, cage bras, lace bras, balconette bras, or even slit dresses where someone could get a sneak peek of what is underneath.
9. Two-Side Tie Bikini.
Are you looking to look sexy by the pool or catch your man's eye while sunbathing? Looking to fulfill a fantasy of some kind? Then a two-sided tie bikini may be for you! Your typical bikini covers all bits and your butt, but it has two knots on the side.
The sex appeal of these for men is that if you want quick, sexy access to what's underneath, then all they have to do is pull strings! They come in several different materials and colors ad can be worn with a sexy bikini top, cover-up, or sarong.
They are not recommended for everyday wear, such as with a dress or pair of jeans, though because you will see unsightly lumps from the knots!
10. Caged Bikini.
Cages bikinis are flirty but cover the lady bits and butt. They are bold and have a sexy design that will give any woman a boost of self-confidence. They have straps at the top of the crotch and are formed to the butt for a sexy look.
They are made of cotton, nylon spandex, lace, and can even be made of a knit fabric. They come in all colors and can be found at most clothing stores. They come in all colors and are perfect for a casual date night paired with a cute matching bra.
11. Cheekster.
Cheekster panties are my favorite type of panty to be worn daily. They are comfortable and yet still flirty. They cover your crotch and butt but leave a sneak peek of the bottom of your but cheeks, and they are flattering on your hips. It is kind of like showing the side book in a great bra. It makes the men wonder what the rest looks like.
They are lightweight and breathable and are great for everyday wear with the potential of a date night. They come in lace, cotton, silk, and many other fabrics and have tons of colors are styles to choose from. They are found at most clothing stores, online, and at any lingerie store.
Cheeky's are great paired with jeans, a dress, trousers, a skirt, or a jumper. Make them look even sexier with a cute matching bra as well!
Conclusion
There are so many different types of panties that it may be hard to choose which one is best for you! Remember, yes, we may be trying to boost our sex appeal, but it is important that we feel great about what we are wearing.
Do not let anyone else dictate what you wear if you are not comfortable doing so. It does not matter what type of underwear you are wearing, the whole point is to take them off! Plus, if a man or woman truly likes you, they will not be too concerned with panties.
However, if you really are just concerned with the wow factor, try experimenting with what looks best on you and what you can pair them with! Just have fun with it!
More Sexy Lingerie
All Sexy Lingerie
All the sex toys for



Subscribe to our Newsletter
Newest Deals
Discounted Prices
Free Products
Giveaways
Promo Codes
Table of Contents
Sexy Panties
Check the
Best 10 Sexy Panties
Find the best 10 Sexy Panties we've gathered after reviewing dozens!
Check Now