Anal Vibrators
Didn't find what you are looking for?
View All
Best 10 Anal Vibrators in 2023
1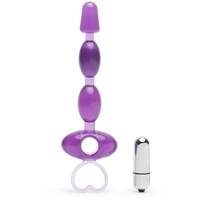 Vibrating Anal Beads 6.5 Inch
Battery Info: 3 x LR44 batteries
Power Type: Batteries (included)
Vibration speed: Single speed
Circumference: 2.75 inches
Insertable Length: 6.5 inches
Length: 7.5 inches
Flexibility: Flexible
Material: PVC
Waterproof: Submersible
Allergens: Phthalate-Free
2
App Controlled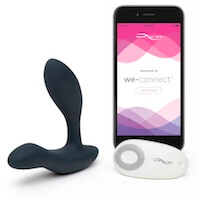 2
Material: Silicone
Flexibility: Firm
Circumference: 3.5 inches
Insertable Length: 4 inches
Length: 4.5 inches
Power Type: Rechargeable
Vibration speed: Multiple
Allergens: Latex-Free
Waterproof: Submersible
3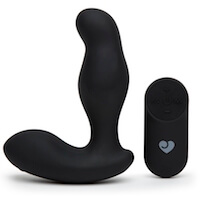 2
Material: Silicone
Flexibility: Firm
Circumference: 4.5 inches
Insertable Length: 4.5 inches
Length: 5.5 inches
Power Type: Rechargeable
Vibration speed: Multiple
Allergens: Latex-Free
Waterproof: Submersible
4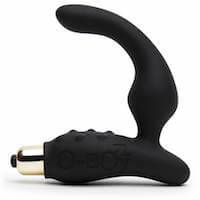 Material: Silicone
Flexibility: Flexible
Circumference: 3.5 inches
Insertable Length: 5 inches
Length: 5.5 inches
Battery Info: 1 X N battery
Power Type: Batteries (included)
Vibration speed: multiple
Allergens: Latex-Free
Waterproof: Submersible
5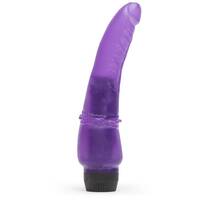 Realistic Anal Dildo Vibrator 5 Inch
Battery Info: 2 x AA batteries
Power Type: Batteries (not included)
Vibration speed: Multiple speeds
Circumference: 5 inches
Insertable Length: 5.5 inches
Length: 8.5 inches
Flexibility: Flexible
Material: PVC
Waterproof: Splashproof
Allergens: Phthalate-Free
6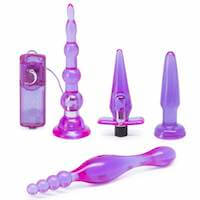 Material: Soft Plastic
Flexibility: Flexible
Battery Info: 2 x AA batteries
Power Type: Batteries
Vibration speed: Multiple
Waterproof: No
7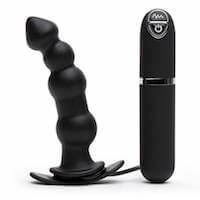 2
Material: Silicone
Flexibility: Firm
Circumference: 3.25 inches
Insertable Length: 4 inches
Length: 4.5 inches
Battery Info: 1 x AA battery
Power Type: Batteries
Vibration speed: multiple
Allergens: Phthalate-Free
Waterproof: No
8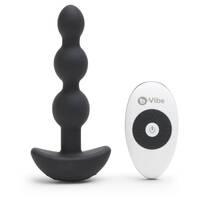 b-Vibe Triplet Rechargeable
Circumference: 3.75 inches
Insertable Length: 5 inches
Length: 6 inches
Flexibility: Firm
Material: Silicone
Power Type: Rechargeable
Vibration speed: Speeds and patterns
Waterproof: Splashproof
Allergens: Phthalate-Free
9
Great Deal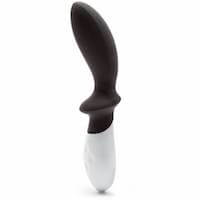 2
Circumference: 4.5 inches
Insertable Length: 4.5 inches
Length: 8 inches
Run Time: 120 minutes
Power Type: Rechargeable
Vibration speed: multiple
Flexibility: Firm
Material: Silicone
Allergens: Phthalate-Free
Waterproof: Submersible
10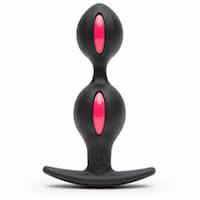 Material: Silicone
Flexibility: Flexible
Circumference: 4.5 inches
Insertable Length: 4.5 inches
Length: 5 inches
Allergens: Latex-Free
Waterproof: Submersible
We have more
Anal Vibrators
View All
As seen on
Do you want to add the right spice to your sex life? Or are you exploring options to make your anal fun even better? Best Sex Toys is the one-stop destination for your next favorite titillating plaything.
Two best qualities of anal vibrators: Fullness of butt plugs and stimulation of a vibrator. The beauty of this stunning invention lies in a design that hits the right back door spots. You can take your pick with different plugs, wireless remote functions, multiple modes, and so much more.
Did you know, anal vibrators also come with beaded ends, curved design, and rotating tips? There is everything available for everyone's deepest desires. Exploring the "hole" needs to be done with caution. Products with good material quality, comfort, and efficiency are always the right pick.
At Best Sex Toys, we provide every product with careful consideration and deepest care. We understand your needs and try our best to make every option available at your fingertips.
But, what is the right design for you? What should be the length and width? And so many more questions must be hovering all around you! After hours of researching the best information sources, customer reviews, and honest experiences, let get some answers to your most common queries.
Before that, it is important to understand the use of anal vibrators in both men and women.
Anal Vibrators for Women
An anal vibrator can enhance a woman's sexual experience greatly. Most people think anal vibrators are obvious to use. Is that correct? It's not just about pushing the on a button, it's about pushing your "turn-on" buttons! What can you, as a woman do to get the best anal vibrating experience?
It's important to avoid using a clitoral vibrator or vaginal dildo when experimenting with anal vibrators for the first few times. The shape and design of these sex toys are meant to perform a different function, which is not the same as anal.
Using a toy that is invented to move through the delicate tissues and designed to excite the pleasure senses of the anal zone is surely the winner.
Anal Vibrators for Men
Today the experiences of great anal sex and experiences are better perceived and becoming quite a norm. Anal vibrators for men are also known as provoking anal stimulation.
These toys can help men reach full orgasm and magnify pleasure with prostate stimulation. If you're a newbie in this exciting world, then start with butt plugs and see what thrills you the most.
Pick from a wide selection of materials and designs like plastic, silicon, in-hand, and strap-ons. Pick the one that tickles your fetishes and show your partner what passionate lovemaking feels like.
What Is an Anal Vibrator?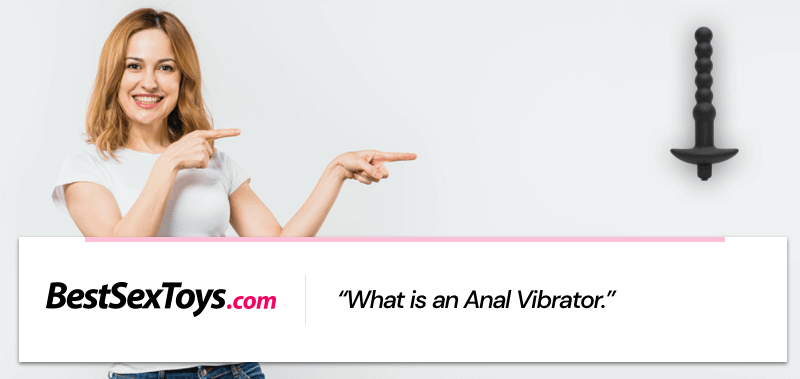 Technically, an anal vibrator is a device designed to achieve better sexual stimulation of the anus in both women and men. Every vibrator has one common feature: vibrating effects. This sensation, when directly induced in the hole, all pleasure senses enhances and improves the entire experience.
The majority of these vibrators have a flared base to prevent its loss in the anal cavity. The length can vary based on the type and design, which can range from 4-6 inches long and about 1 inch wide.
The various stimulation effects like rotating, vibrating, or pulsating can take place at the same time and individually too. The vibrators also differ in vibration speed and levels, which means you can pick the one that you're most comfortable with!
Types of Anal Vibrators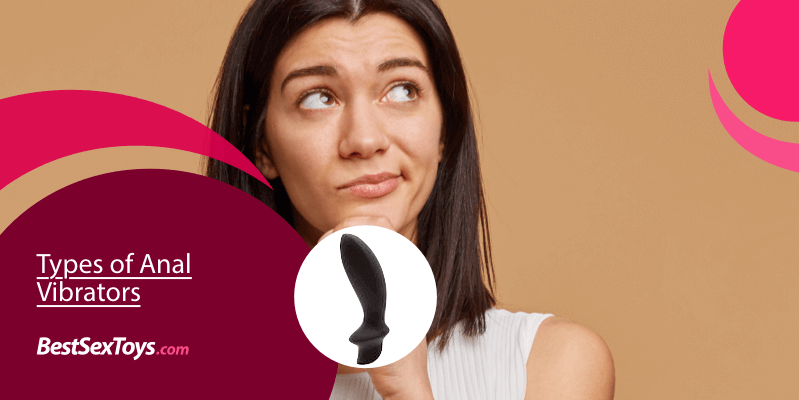 Similar to vaginal vibrators, anal vibrators also come in different types. Let's have a look:
Vibrating Butt Plugs: Feeling of fullness and pleasuring sensation can be achieved using this sex toy. They can be left inside the anus before, during, or after the sex to achieve a greater level of excitement and satisfaction.
Vibrating Anal Probes: These are roughly the size of a human finger and are great for beginners. The main motive is to slide the vibrating toy inside and have sex for the best experience.
Vibrating Anal Beads and Balls: These are remote-controlled devices made from small beads or balls. One can regulate the intensity of the vibrating effects, at different speeds.
What Is the Right Vibrator for You?
Finding the right anal vibrator can get awkward and overwhelming. The challenging choices ranging from different materials and designs to pricing can easily complicate the whole process. Let's simply things:
You can choose based on sizes, lubrication, vibrating modes, motor, and materials. This depends upon your preferences. Silicon and ABS plastic are the most common body-safe materials used in anal vibrators. If you want a more flexible vibrator than silicon is the one, else plastic is a favorite among experienced groups.
Motors make the vibrator more targeted or broader. Depending on your likes and dislikes, you can pick a vibrator with fewer modes or more.
Vibrators range in price from beginner and mid-range to high-end and luxury. From silicon to 24-karat gold, you can have your pick of the best vibrator.
How to Use Anal Vibrators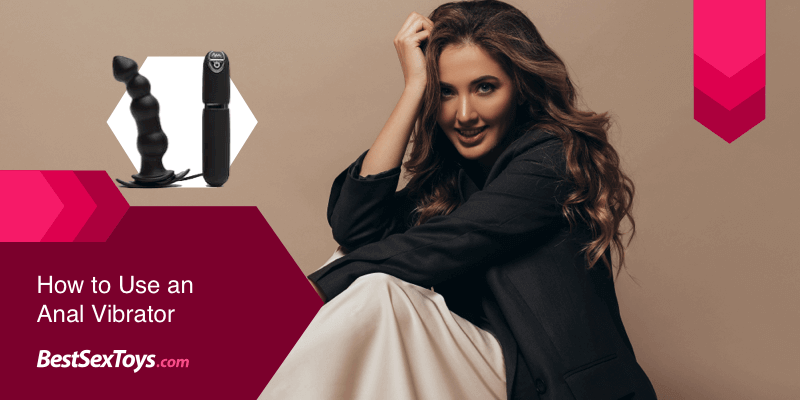 Anal vibrators are vibrating toys designed to please the most sensitive near-ending inside the anus. Most anal vibes are curved for better stimulation of the prostate gland, known as the "P-Spot." Your vibrator must have a flared base or finger loop, to successfully retrieve the toy from the rectum. Here are some pointers on how to use an anal vibrator:
Keep the vibrator pointed side first.
Insert the vibrator part first and then go deeper as you get comfortable.
Go slowly even if you've played around with these toys before.
Use lots of lube!
For men, stimulate the prostate gland with the vibrator and enjoy the sensations.
For women, explore the anal area and familiarize them with the most pleasure-some area.
Where to Buy Anal Vibrators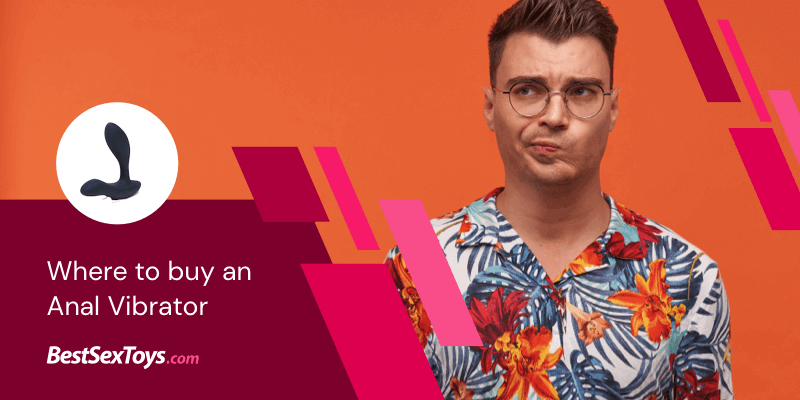 Now that you know more about anal vibrators, their types, and basic use, one must know the right destination to shop for these heavenly inventions! Your anal vibrator seller must always be a trusted source, where you can order discreetly and with ensured quality products.
Generally, there are two ways you can buy anal vibrators for women and men: On-site or Online. Both have their own merits and demerits. While an on-site store offers benefits like personal guidance and the ability to touch the product, they can also have limited options and makes it impossible for discreet customers to buy their favorite toy.
Online stores surely offer a wide range of selection of anal vibrators, based on different designs and styles. If you visit a store like Best Sex Toys, you can gain more knowledge of your doubts without having to disclose anything. The products have high-quality images and detailed descriptions, to offer as much information you need to make the right choice.
How Much Does an Anal Vibrator Cost?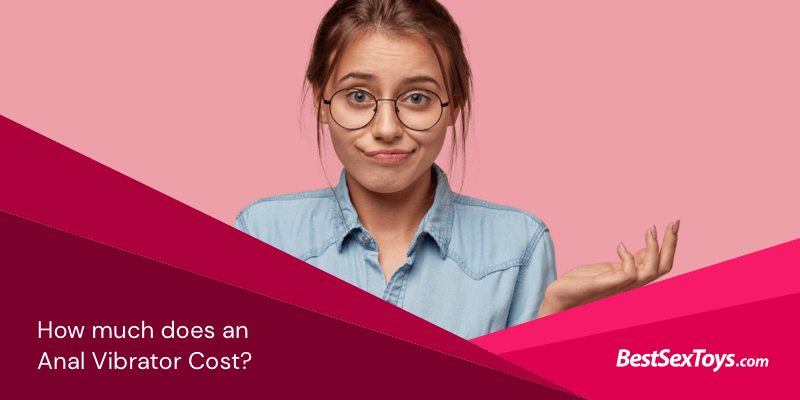 Anal vibrators' cost can range from anywhere between $10 to $10,000 – mind-blown! What's in the $10,000 vibrator? Is it made of gold? Yes, you can buy a 24-karat vibrator made with gold coating. If you think your anus deserves a sparkling gift, this is your best bet! If you're not someone who wants to spend a fortune on anal vibrators, then there are plenty of options available.
The price range of vibrators has four levels:
Beginner: It has bullet vibrators and simple internal vibrators with excellent choices under $25.
Mid-Range: Anywhere from $25 to $100, you can get amazing toys for seasoned vibers.
High-End: Ranging from $100 to $250, the world of vibrating opens up with multiple mode options and better vibrating motors.
Luxury: Hurray for the big spenders, as you can now get gold-plated vibrators and even get it personalized for under $15000.
How to Clean an Anal Vibrator
The dirty vibrator is not something you want to be dealing with, ever! The bacteria, dirt, or any other particles accumulated on top of an unclean vibrator can bring your worst nightmare to life! So adults, let's talk about how to keep our "toys" clean.
Dishwashing: a truly classic and fastest way of sanitizing your toys. More expensive anal vibrators with motors and modes might not endure the harsh tackling of a dishwasher. Only toys made with silicone, pyres, or stainless steel should be dish-washed.
Handwashing: done with warm water, gentle scrubbing, and antibacterial soap. Don't hold non-waterproof vibrators under running water, instead gently wipe them with a clean, damp cloth. Never use a disinfectant or alcohol for cleaning your sex toys. You can also buy sex toy cleaners, which comes with mid disinfectants and great for getting out the stubborn bacterias.
Boiling water: also a great way to get out germs the old way! But, can your toys go through such high temperatures? Only stainless steel vibrators can be placed in hot water for a couple of minutes. No other vibrator should be kept underwater or in boiling water.
Are Anal Vibrators for Everyone?
It's for everyone! Use only an anal vibrator for anal activity and enjoy every bit with utmost safety. The anus is lined with thousands of nerve endings when stimulated can produce a gratifying sensation like never before. You can orgasm multiple times and live every moment of your sex to the fullest.
Anyone can use anal vibrators. Beginners need to take things slow and see what fits them, excites them, and works for them! More seasoned users can try different vibrators and reach even greater pleasure highs!
What Do Anal Vibrators Feel-like?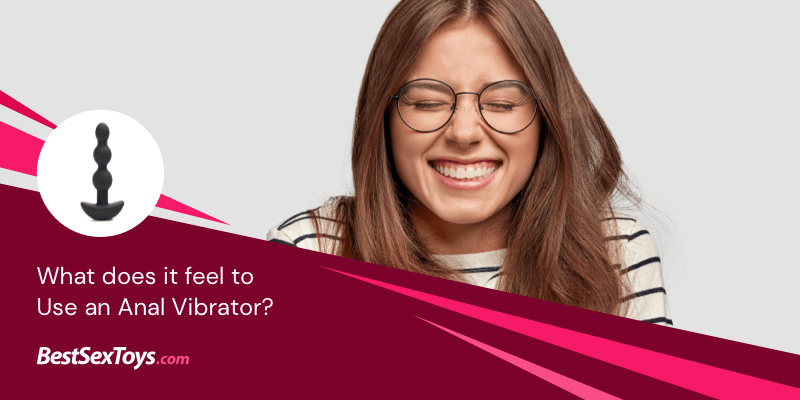 It can take some getting used to if you're a beginner. Slowly, this strange feeling becomes more acceptable and comfortable. The nerve endings will guide you and tell you what feels the best. The experiences of anal vibrators can vary from person to person, but it surely takes sexual pleasures to the next height.
Depending upon the material and vibrating motor, the vibrator can feel slightly cold at first and warms up with time. Initially, the feeling of something stuck in your butt is soothed when the vibrations comfort the nerve endings.
Can You Lose Your Anal Vibrator Inside?
The most common query and worry related to anal vibrators are losing them inside the rectum. Traditional vibrators like vaginal aren't equipped with the right design to go inside the anus. Anal vibrators come with a flared base, or finger holes, or both.
If you only insert an anal vibrator, the chances of losing it inside are reduced immensely. Simply pick the right base that fits your requirements and never worries about an anal act to go wrong!
How to Pick the Right Anal Vibrator Size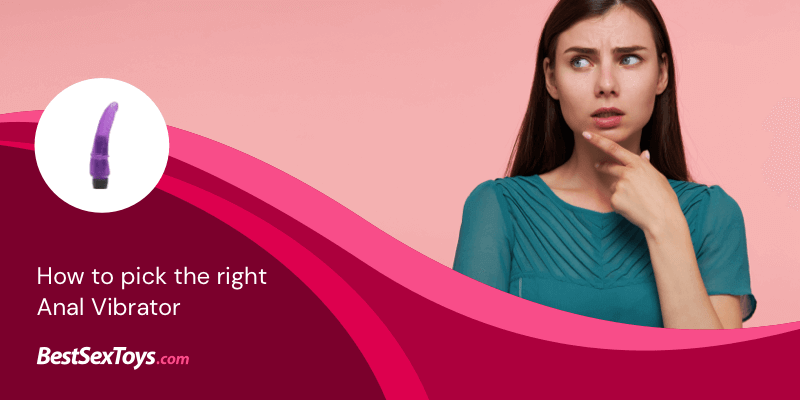 Size matters! Even more when it comes to anal play! The anal nerve endings are sensitive, and using a vibrator that is too big can cause discomfort or, worse, anal tearing. On the other hand, a small vibrator may not stimulate the right spots. So, which one to buy?
Start off with vibrators on the small end of the scale and work up to larger ones, as you get more comfortable. Just like size, anal play can take some getting used too. Once you know the right size, there is nothing stopping you from explosive orgasms.
Do You Need Lubrication With Anal Vibrators?
If there is a product that you need for anal play, it is lubrication. It is important to use lube, even if you're using a self-lubricating vibrator. Never use silicone lube with a silicone toy, it can get pretty messy on the sheet. Good lubrication is the key to performing any anal sexual acts. Some vibrators come with self-lubrication technology, while others need to be tended personally. There are three types of lubricants:
Water-Based Lube: It is easy to clean off and easily absorbed. It needs reapplication at least twice.
Silicone-Based Lube: This is thicker and has a more gel-like consistency. It is however more tedious to clean off from clothing, but doesn'' have to be reapplied.
Hybrid Lube: It is basically a blend of water-based and silicone-based lubes.
Anal Vibrator Materials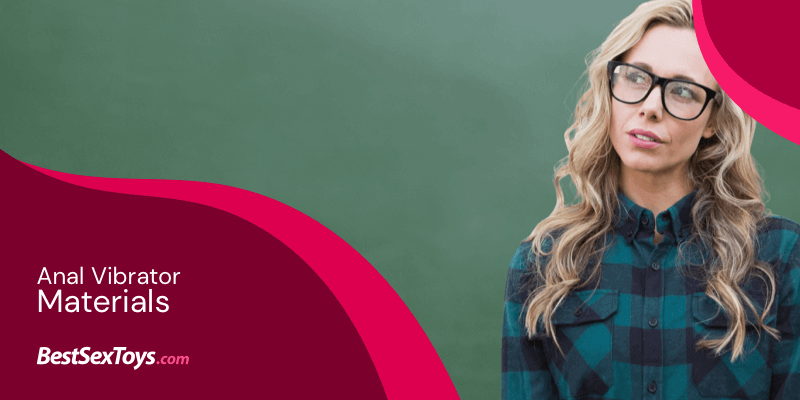 The making material of any vibrator plays an important role in its interaction with the nerve endings. Always try to pick non-porous materials, as they are water-proof, easier to clean, and won't discard bacteria inside the rectum.
Such materials include steel, silicone, and glass. Porous materials can have large or small pores, regardless of which the bacteria will get inside, and the cleaning will become a tedious task. Choose carefully!
Can Anal Vibrators Wear Out?
Everything around us wears out eventually! Let's narrow it down to anal vibrators and whether you will need to buy another one a few months later! Sex toys also undergo changes like cuts, tear, and malfunctioning motor.
Don't get discouraged, as anal toys are the safest of all sex toys. As long as you pick a vibrator with good quality non-porous material, and clean and care for your toy, you can use it for years to come.
How to Prepare for Anal Play
Anal is not a self-lubricating organ and needs lube to prevent any tears. Lubricate the toy generously and re-apply when necessary. Check the PH balance of the lubricant and its compatibility with your anal sex toy. It is important to relax and take things slowly during the start.
Once your mind acknowledges that every motion is in your hands and you can stop at any time you want, the anxiety will quickly fade away, and a bright new sensation will fill you up! Start with small vibrators and less penetration, and go forward with the flow.
Remember, the key to a great anal play is lubrication and a relaxed mind!
Anal Vibrator Positions
Be creative! Just like sex, anal play can be experimented with and enjoyed in many positions. The great and diverse range of positions can enhance the anal pleasures and effectiveness of your vibrator. Spooning is intimate, easy, and makes stimulation of various parts like nipples and clitoris a lot simpler.
For first-timers, a reverse cowboy position with one partner on top will allow you to have complete control over the speed and depth of penetration.
How Does Pegging Work With Anal Vibrators?
Anal play is equally pleasurable for men as it is for women. The stimulation of the prostate, called P-spot, gives similar results as that of the G-spot for women. Man straight men enjoy anal penetration too, as the prostate stimulation is always an added advantage during sex.
Pegging is an act where a woman penetrates her male partner with a strap-on. Women enjoy being in control of pleasuring their partner, while the men can enjoy heavenly vibrations.
Communication and trust are key to any sexual act. Experimenting with anal sexy plays can look intimidating at first, but once that window is open, you can take every sexual act to its peak and always enjoy best performances.
Make sure that your partner is comfortable with the activities, and the sex is not painful. Once you communicate with each other, your likes and dislikes, the path of a great sexual relation becomes brighter and more exciting.
More Anal Sex Toys
All Anal Sex Toys
All the sex toys for



Subscribe to our Newsletter
Newest Deals
Discounted Prices
Free Products
Giveaways
Promo Codes
Table of Contents
Anal Vibrators
Check the
Best 10 Anal Vibrators
Find the best 10 Anal Vibrators we've gathered after reviewing dozens!
Check Now