Water Lubes
Didn't find what you are looking for?
View All
Best 10 Water-Based Lubes in 2023
1
Sell Fast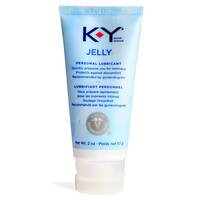 Bottle type: Squeeze
Lubricant Type: Water-based
Volume: 57 ml
Lubricant Features: Condom-safe
2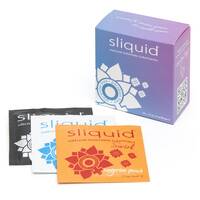 Sliquid Naturals Lube Cube
Lubricant Type: Water-based
Volume: 60 ml
Lubricant Features: Condom-safe
Aspartame-Free: No
3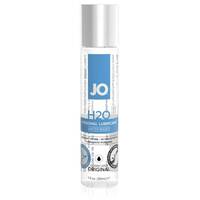 System JO H2O Water-Based
Bottle type: Squeeze
Lubricant Type: Water-based
Volume: 30 ml
Lubricant Features: Vegetarians Yes
4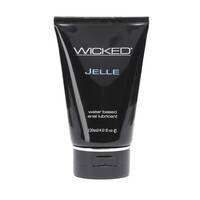 Water-Based Anal Lubricant 4.0 fl oz
Bottle type: Pump
Lubricant Type: Anal
Volume: 120 ml
Lubricant Features: Suitable for Vegetarians
5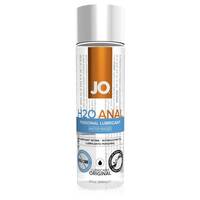 System JO H2O Water-Based
Bottle type: Squeeze
Lubricant Type: Water-based
Volume: 240 ml
Lubricant Features: Vegetarians Yes
6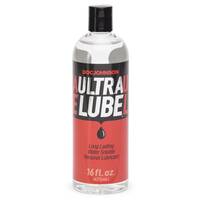 Doc Johnson Ultra Lube Water-Based
Bottle type: Squeeze
Lubricant Type: Water-based
Volume: 473 ml
Lubricant Features: Condom-safe
7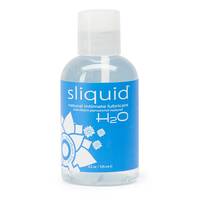 Water-Based Lubricant 4.2 fl oz
Bottle type: Squeeze
Lubricant Type: Water-based
Volume: 125 ml
Lubricant Features: Suitable for Vegetarians
8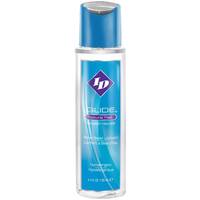 Bottle type: Squeeze
Lubricant Type: Water-based
Volume: 130 ml
Lubricant Features: Condom-safe
9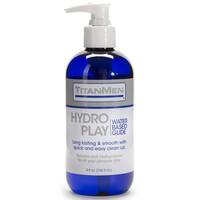 Water-Based Lube Glide 8 fl oz
Bottle type: Pump
Lubricant Type: Water-based
Volume: 236 ml
Lubricant Features: Condom-safe
10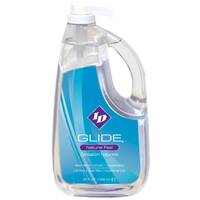 Bottle type: Pump
Lubricant Type: Water-based
Volume: 1900 ml
Lubricant Features: Vegetarians
We have more
Water-Based Lubes
View All
As seen on
What Is a Water-based Lube?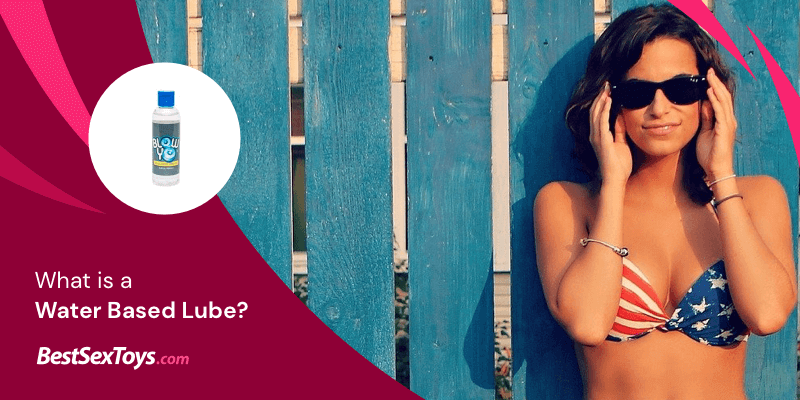 A water-based lubricant decreases the pain or discomfort during sex. Water-based lubricants are made of xanthan gum or agar, which gives it a thick, smooth texture. It's the top choice for almost all of your sexual needs and is the go-to product to be paired with silicone sex toys.
Water-based lubricants are known to increase the pleasurable sensation because it prevents dryness and irritation, leaving more time to focus on feeling good.
They're safe for ingestion, inside and outside of your body and it's even recommended to be paired with condoms. Many couples enjoy adding it to their sexual experiences because they find it to feel the most natural; it's also one of the easiest lubes to clean up after.
The primary downside is that you won't get much use out of them in the shower or during any kind of water play; it will typically just runoff, and you'll waste most of the bottle if you continue to reapply.
How to Use Water-based Lubes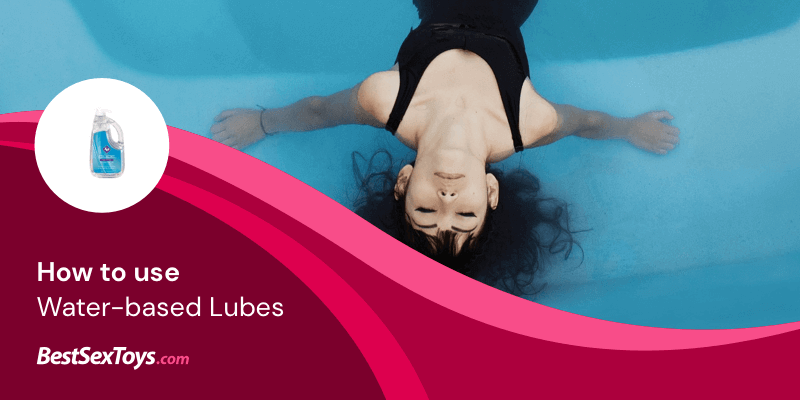 1. How to Prepare.
Water-based lubricants are fairly easy to keep on-hand. They can either come in squirt bottles or tubes, typically small enough to keep on the bedside table or inside a drawer. Before sex, keep the bottle close by and ready after foreplay.
If you're concerned with the amount of lube you may use – maybe for anal play or for a longer sex session – you can lay a towel down on the bed to help soak up any fluids.
Always start off with more than you think you'll need. There is no such thing as overdoing it when it comes to proper lubrication. More is always better. When using water-based lubricants for anal play, you'll need to apply a larger amount and continuously apply to prevent any tearing or discomfort.
If you play to use any sex toys, you'll generally want to apply more lube around the toy and entrance to reduce the friction. For sex, applying to both the penis and vagina is important, but be sure you have more of the lubricant applied to the vaginal entrance.
2. How to Apply to Him.
Here's a tip when combining water-based lubricant with condoms: Add a small amount to the tip of the condom before applying it. This will help you roll the condom down with less friction. This is actually where the quicker evaporation of water-based lubricants comes in handy – you won't have to worry about the lubricant causing the condom to slip off prematurely.
If applying directly to the penis, add enough in your hand to cover from the tip to the shaft base. It's important to add onto the penis directly to allow for less friction. Whether you're using it for a blow job, hand job or insertion, the addition of water-based lubricant helps keep things moving smoothly.
3. How to Apply to Her.
Although the vagina naturally lubricates, having additional lubricant is helpful for several reasons. Primarily, there are times when the vagina doesn't produce enough natural lube for comfortable insertion, no matter how turned on she is.
When applying water-based lubricants to the vagina, coat not only the outside but into the vaginal canal as well. This will ensure easier insertion and help the lubricant further into the vagina. If you feel any discomfort or unpleasant friction, it's ok to take a moment to determine where you need to apply more lube – on the penis, at the entrance of the vagina.
4. Keep More Handy.
You will see the most common complaint about water-based lubricants because they tend to evaporate rather quickly. Taking this into consideration, you should always keep the lube nearby, especially for longer sessions.
Water-based lubricants can be sticky, and they tend to need frequent reapplication throughout sex. If you begin to feel any discomfort or increased friction, take a moment to apply more lubricant – the second to apply will be better than any subsequent irritation.
It's important to communicate with your partner when lubricant needs to be reapplied. It's easy to take a second to pause when masturbating, but there can be many reasons you may feel hesitant to stop the flow of your sexual experience. However, it's incredibly important to speak up during sex to prevent any tearing or irritation.
5. How to Clean Up.
Luckily, water-based lubricants do not stain. It can be as simple as washing the sheets or scrubbing the area with soap and water and allowing it to dry. To clean the lubricant off of yourself, simply take a shower and use soap on the exterior body parts.
If you don't have time to shower, you should ensure you pee almost directly after. Staying healthy after intercourse is sexier than yeast infections or unpleasant bacteria.
When cleaning lubricant off of less conventional surfaces – such as carpet, clothes, etc. – take a cloth and some warm water. While you don't need to douse down the area with water, be sure to soak and ring out the towel.
With another dry towel on hand, gently dab in a small amount of soap – typically detergent or dish soap – and scrub the carpet, drying regularly and recycling as necessary.
Water-Based Lube Benefits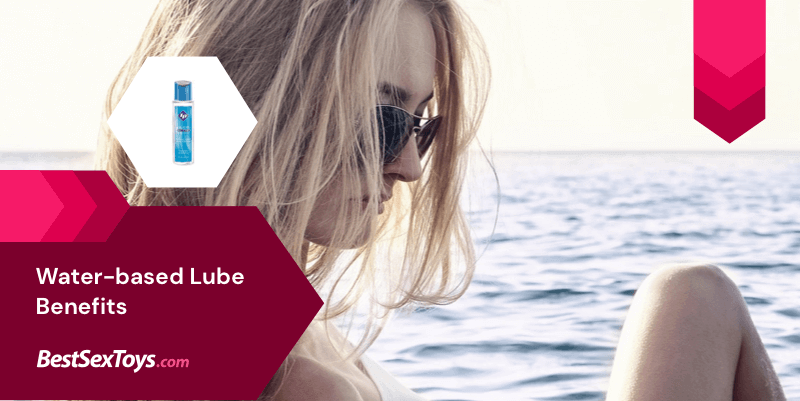 1. Vaginal Use.
Water-based lubricants are commonly used for vaginal penetration because they're said to feel closest to the natural lubricant of the vagina. Regardless of whether or not your vagina lubricates well naturally, many women hold lubrication to a high standard to pair with sex or masturbation.
One primary concern with all kinds of lubricants is the pH of the product. The natural pH of a vagina is anywhere from 3.8 to 4.5. Check the pH of the lubricant you plan to purchase – if it's too far off your natural pH, it can cause problems for your vagina's health.
2. Anal Use.
Because the anus doesn't self-lubricate, it's vital to use lube when preparing for anal sex. The anus muscles also have much more resistance than the vagina, so frequent reapplication will be necessary. You'll have an easier time slipping something in with less resistance with the help of water-based lubricants.
Because you should pair condoms with anal sex, water-based lubricant is an ideal choice to reduce the risk of your condom breaking. Water-based lubes specifically designed to be thicker for anal penetration should be clearly labeled as "Anal Lubricants".
3. Other Uses.
Water-based lubricants can also be used orally or for handjobs. If you're looking for better taste, consider purchasing a water-based lube that's flavored. Online stores typically have a wide variety of flavors, and you can even check out your local sex shop to see what they have in stock.
Water-based lubricants are also a great addition to handjobs. It minimizes the risk of uncomfortable friction or unpleasant sensitivity. While water-based lubricants do need to be reapplied, they're generally useful for longer than your saliva.
When planning sex toy use, it's important to look into your lube's capabilities. It should be compatible with rubber, latex, plastic, etc. Because you can't pair silicone toys with silicone-based lubricants, water-based lubricants are usually the follow-up choice for sexual experiences.
You can easily clean off the water-based lubricant with water before cleaning your toys like you regularly would – with soap or a specialized sex toy cleaner.
Are Water Lubes Safe to Use?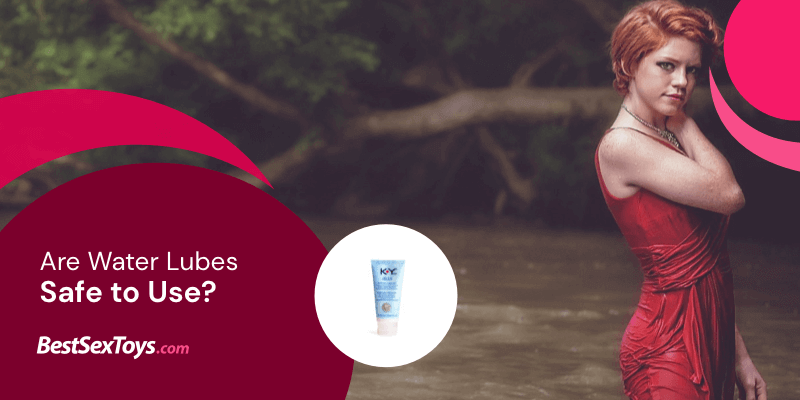 Because water-based lubricant is made primarily from natural ingredients, it's one of the safest lubes for your body. They're great for those with sensitive skin or who frequently suffer from vaginal irritation. Water-based lubricants are highly recommended by gynecologists and are even frequently used in most clinics to reduce discomfort during smear tests. It's also a great pair of latex and non-latex condoms, as they can help minimize the risk of breakage.
However, if you have sensitivity issues, problems maintaining your pH, or find yourself easily irritated, you may want to avoid certain ingredients. Glycerin and petroleum are ingredients that can irritate or even inflame your vagina. Luckily, it's easy to find products that are glycerin- or petroleum-free within the product information.
Water-based lubricants typically have their pH value listed clearly on the product label. Be sure to find a product that is within the natural pH range for vaginal use. This should mean the lubricant is within the pH balance of 3.8 – 4.5. If it's higher or lower than this, avoid the product.
Are Water-based Lubes Safe to Ingest?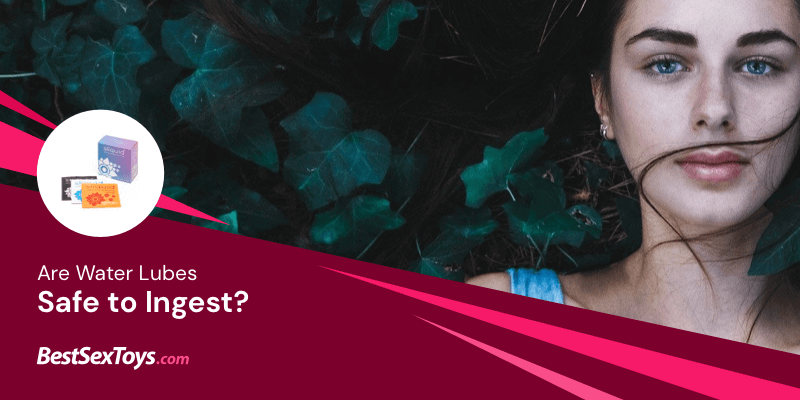 Most water-based lubricants are safe to consume in small amounts if they're not specifically designed for oral use. If you ingest a moderate amount, you may have a case of nausea. It's always crucial to look through the product information to see what chemicals or ingredients the lubricant contains.
This will give you a better idea of what could be making you sick. Always follow the manufacturer's direction and suggestion of use – if the lubricant isn't marked for oral use, it's safer to avoid ingesting it. If you feel any adverse symptoms from ingesting large amounts, like vomiting, diarrhea, or other serious side effects, contact medical help immediately.
How Much Do Water-based Lubes Cost?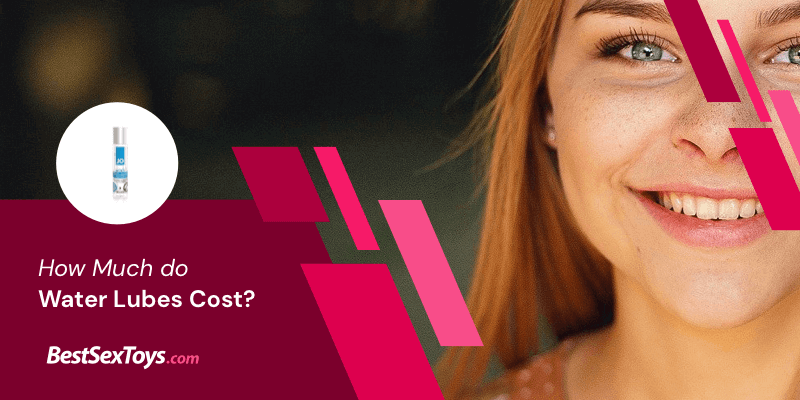 While it always depends on your product's size, brand, and features, water-based lubricants are the cheaper choice of lube variants. One of the most commonly used water-based lubricants is KY Jelly and Wicked Jelle, ranging from $10 to $17.
Specialized and flavored lubricants are more expensive because of their additional features, typically ranging from $20 to $40. There are also larger bottles meant for refilling reusable containers, typically priced between $70 and $100.
Lubricants made for different uses (vaginal, anal, or sex toy variants) are typically listed out. When using sex toys or condoms, make sure the lubricant is compatible with latex, rubber, silicone, plastic, etc.
Where to Buy Water-based Lubes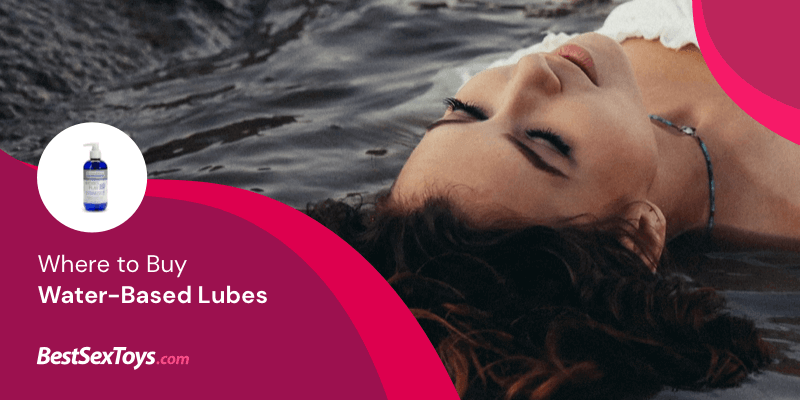 You can find water-based lubricants either online or at your local drug store, supermarket, or a sex shop.
When searching online, be sure to read through the product information for any additives like scents or flavors. Most manufacturers put this information directly in the product title, but it's important to review if you or your partner have any allergies.
Most products come in discreet packaging and can easily be returned through the website's policy. And because the internet is a treasure trove of information and variation, you can usually find the proper products across sex sites or even on Amazon, CVS, or Walmart's websites. Be sure to take the time to check out the review sections for products.
The feedback provided can give you a deeper insight into how well the products work in various situations, and reviewers can get into some pretty helpful details a lot of the time.
Lubricant can be found in abundance in your local sex shop, but also in most of your local store's sexual health aisle. They can generally be found located near other moisturizers and contraceptives like condoms. While you won't always find many product variations, depending on where you live, your local sex shop has plenty of help in that department.
Typically stocked with a better variety, their employees are also usually fairly knowledgeable and willing to help you with your sex toy questions. Don't feel nervous taking a couple of products to the counter and asking their opinion on the pros and cons of each water-based lubricant.
While you don't need to go into the details of the session, you're planning, giving them a bit of basic information can help them determine if the product has the right ingredients and balance for your activities.
More Sex Lubes
All Sex Lubes
All the sex toys for



Subscribe to our Newsletter
Newest Deals
Discounted Prices
Free Products
Giveaways
Promo Codes
Table of Contents
Water-Based Lubes
Check the
Best 10 Water-Based Lubes
Find the best 10 Water-Based Lubes we've gathered after reviewing dozens!
Check Now