Wand Vibrators
Didn't find what you are looking for?
View All
Best 10 Wand Vibrators in 2023
1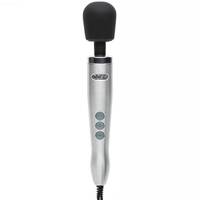 Circumference: 6 inches
Length: 13.5 inches
Flexibility: Firm
Material: Silicone
Power Type: Mains powered
Vibration speed: Multiple speeds
Waterproof: No
2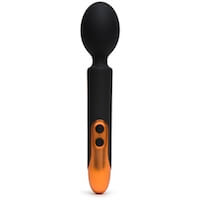 2
Material: Silicone
Flexibility: Flexible
Circumference: 6 inches
Length: 10 inches
Run Time: 180 minutes
Power Type: Rechargeable
Vibration speed: Multiple
Allergens: Latex-Free
Waterproof: Submersible
3
Great Discount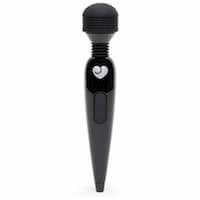 2
Deluxe Rechargeable Mini Massage
Material: Silicone
Flexibility: Flexible
Circumference: 4.5 inches
Length: 7.5 inches
Power Type: Rechargeable
Vibration speed: multiple
Allergens: Phthalate-Free
4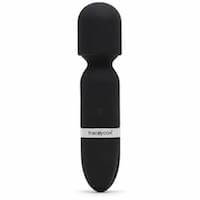 Material: Silicone
Flexibility: Flexible
Circumference: 5 inches
Length: 7 inches
Battery Info: 2 x AA batteries
Power Type: Batteries
Vibration speed: Multiple
Allergens: Latex-Free
Waterproof: Splash-proof
5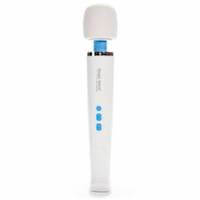 2
Material: Silicone
Flexibility: Firm
Circumference: 7.75 inches
Length: 12.5 inches
Run Time: 180 minutes
Power Type: Rechargeable
Vibration speed: Multiple
Allergens: Latex-Free
Waterproof: No
6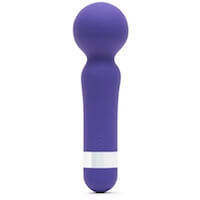 Material: Silicone
Flexibility: Firm
Circumference: 6.5 inches
Length: 7 inches
Power Type: Rechargeable
Vibration speed: multiple
Allergens: Latex-Free
7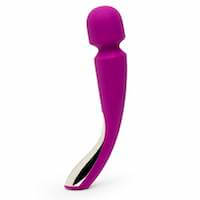 3
Material: Silicone
Flexibility: Rigid
Circumference: 7.5 inches
Length: 12 inches
Power Type: Rechargeable
Vibration speed: multiple
Allergens: Phthalate-Free
Waterproof: Submersible
8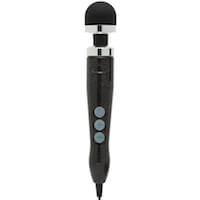 2
Material: Silicone
Flexibility: Flexible
Circumference: 5.75 inches
Length: 11 inches
Power Type: Mains powered
Vibration speed: Multiple speeds
Allergens: Phthalate-Free
Waterproof: No
9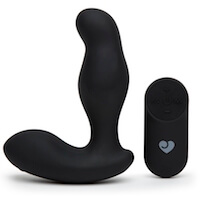 2
Material: Silicone
Flexibility: Firm
Circumference: 4.5 inches
Insertable Length: 4.5 inches
Length: 5.5 inches
Power Type: Rechargeable
Vibration speed: Multiple
Allergens: Latex-Free
Waterproof: Submersible
10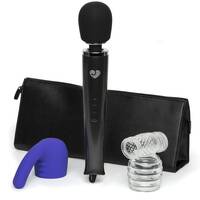 Couple's Gift Bundle (4 Piece)
Circumference: 8 inches
Length: 13.5 inches
Flexibility: Flexible
Material: Silicone
Power Type: Mains powered
Vibration speed: Speeds and patterns
Waterproof: No
Allergens: Phthalate-Free
We have more
Wand Vibrators
View All
As seen on
What Is a Wand Vibrator?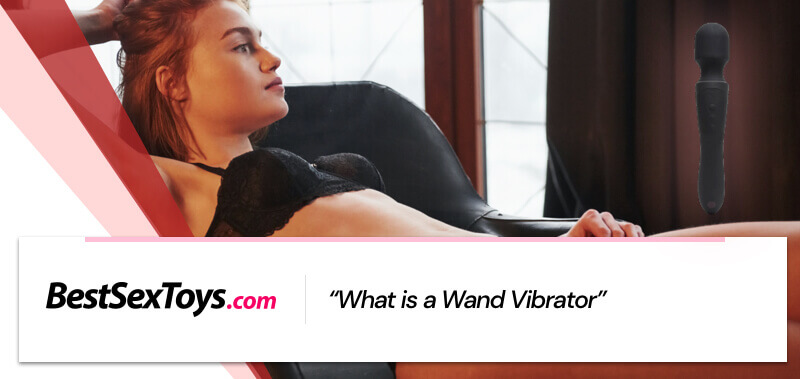 A Wand Vibrator is the foundation of every significant sex toy in the market. It is a vibrating device that massages and relieves sore muscles and body aches. In the early 70's it became notable as massage equipment and a vibrating sex toy. The rest is history as most experts would say.
A Wand Vibrator primarily consists of a rounded ball that delivers vibrations and an elongated handle that houses the electric motor. Sex toy experts believe that it was the Hitachi Magic Wand that started it all when the Japanese manufacturer, Hitachi, launched the product in the United States way back in 1968. Since then, it has become the most iconic sex toy in history and the most well-known brand for wand vibrators.
Fast forward to this modern-day, there are many variations of Wand Vibrators that are out in the market, such as the original Doxy Wand from Britain, which has been around since the phenomenal launch of the Hitachi Magic Wand. Wand vibrators remain to live up to their reputation as the cornerstone of sex toys with the evolution of newer versions that feature sleeker designs and quieter motors.
Uses
Wand Vibrators work as the ultimate handheld clit vibrators that deliver earth-shaking orgasms among women. They allow the user to be totally in control of the sex toy during masturbation and to engage in various forms of erotic play to intensify the experience.
Most women agree that wand vibrators deliver far more intense orgasms than vaginal sex. They are useful for masturbation and sensual foreplay between heterosexual and same-sex couples. During sexual intercourse, the vibrations also facilitate mutual orgasms. For this reason, wand vibrators are often incorporated by couples in various sexual activities.
As much as you can use a Wand Vibrator as a sex toy, it is also useful in relieving muscle pains and spasms. In fact, the Hitachi Magic Wand was originally engineered with this primary purpose in mind. It is suitably designed for deep tissue massage to promote better blood circulation around the painful area and release tension in the muscles, especially on the upper and lower back.
Variations
Wand Vibrators can either be AC-powered, battery-operated, or rechargeable. Other variations include splash-proof models and waterproof designs. If you prefer something extra and more innovative in terms of physical aesthetics, there are Wand Vibrators that have an ergonomically-shaped handle to make solo sex practically effortless on the wrist.
How to Use a Wand Vibrator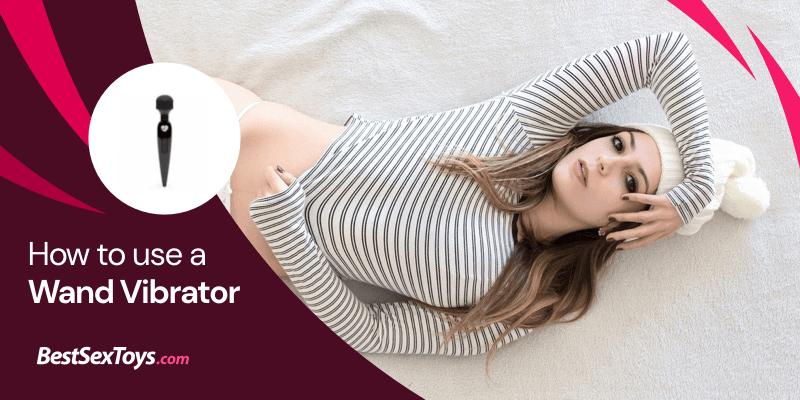 A Wand Vibrator offers a magical and spectacular experience that you wouldn't trade for anything. If it's your first time using one, it might feel a little awkward, especially when trying to figure out the best position. So it's best to engage in solo sex first before using it with your partner.
Spending some time alone with your new "best friend" would allow you to get familiar with how it works and the powerful sensations it brings. Here's a secret, the blissful moments you spend with your wand vibrator can give you the best orgasms you ever had. Let's explore how to use a wand vibrator:
1. Get Into a Comfortable Position.
How you position yourself contributes to the experience of using a wand vibrator. For beginners, the open-legged queen position works like magic. Just lean your back against a pile of pillows, flex your knees, and open your legs wide. This position is comfortable enough to let you sink into your naughty fantasies while playing with your wand vibrator.
2. Turn on Your Wand Vibrator.
Turn the device on and test the vibrations' intensity by putting the palm of your hand against the vibrating ball. This would allow you to feel just how powerful the vibrations are. Adjust the speed and intensity to your desired level.
3. Hold the Wand Vibrator Against Your Clitoris.
Now it's time to play and get straight into action. Hold the shaft of your wand vibrator firmly with your hand and let the vibrating ball sit against your clitoris. For easy handling, hold it midway along its shaft as you press the ball firmly on your glans clitoris, clitoral hood, and vulva. You may use your free hand to push the labia aside so that your wand vibrator can have direct contact with the most sensitive spots.
4. Keep Moving.
The powerful vibrations of a wand vibrator can elicit unexpected moans of pleasure. You may find the sensation overwhelming that you'll end up keeping the wand in just one place. Prolonged pressure and vibrations can desensitize your sensitive spots. To prevent this from happening:
Move your wand vibrator over the entire vulva.
Go in circles, up and down, or left and right.
Just keep moving to massage all your erogenous zones and trigger strong sexual responses.
Get creative and experiment.
Get into a fun experiment using your sex toy to explore how your body responds to it. When you're on the verge of climax, pull the wand vibrator away to prolong the excitement. You may also start with the lowest vibrations level and then gradually speed them up as you get turned on. Another way to get creative is by shifting between different speeds or modes of stimulation as you get increasingly excited.
5. Drift Into a Powerful Climax.
If you feel an orgasm coming and you desperately want to embrace it, press the vibrating ball firmly against your clitoris to drift into euphoria. Wand vibrators are the ultimate clit-whisperers that trigger mind-blowing orgasms. If you haven't experienced a pulsating orgasm before, a wand vibrator is the absolute game-changer for you.
Different Ways to Use a Wand Vibrator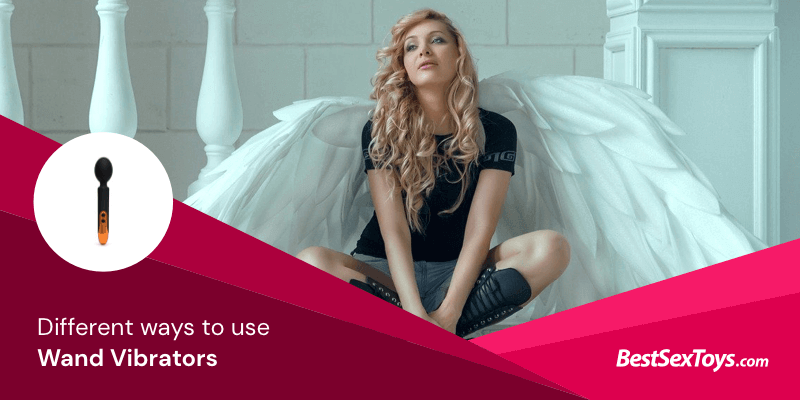 A Wand Vibrator is a highly versatile sex toy that you can incorporate into your partner's various bedroom activities. If you think that it's only meant for masturbation and soft tissue massage, you'd be surprised to discover many other functions that make it suitable for couples who want to try out something new together. Without a doubt, every sex toy in the market would bow down to its power.
Let's explore the different ways to use a Wand Vibrator:
Foreplay
A wand vibrator can intensify foreplay between couples. It is useful in stimulating and teasing different erogenous zones in the body for both men and women. Same-sex couples can also use it creatively to satisfy each other and elicit mutual pleasure.
Partner Play
Amplify vaginal sex through continuous clitoral stimulation from a wand vibrator. Females can hold the wand against the clitoris while riding their partner, while having sex in dog-style position, or while lying sideways and being penetrated from behind.
You can explore many other sexual positions with your partner, and you can incorporate a wand vibrator for well-sustained vaginal and clit stimulation.
Edging
Edging is the art of vaginal massage to trigger sexual responses to the point of orgasm, then stopping abruptly only to start over. It is usually performed through a continuous cycle of vaginal teasing and sensual massage that elicits incredible orgasms. A partner may use a wand vibrator to facilitate and magnify the stimulation.
Orgasm Denial
Orgasm denial or control is an erotic practice wherein a person is sensually teased and stimulated to elevate and prolong an intense sexual arousal state without achieving orgasm. This is usually done through vaginal edging and massage, genital brushing, and deprivation of sensory stimulation.
A wand vibrator is commonly used in this practice to increase sexual arousal and tension. Once the receiver reaches the peak of sexual excitement, the partner withdraws the stimulation to deprive her of orgasm. This cycle continues until the receiver begs for it and the partner finally decides to give the reward.
Forced Orgasm
Forced orgasm is a form of orgasm control play. It falls under bondage sex or BDSM. The submissive partner is usually restrained on the bed or X-cross to restrict her movements, with both hands and ankles securely tied in place with cuffs or bondage ropes.
The dominant uses a wand vibrator to apply continuous and sustained vaginal and clit stimulation to the submissive to force an orgasm or multiple orgasms.
What to Consider When Buying a Wand Vibrator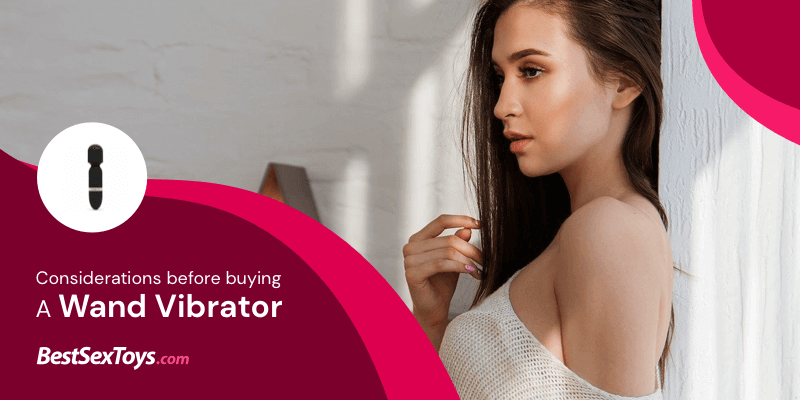 Similar to shopping for almost any electronic item, buying a wand vibrator requires several considerations. With the massive choices available in the sex toy market nowadays, it's important to know exactly what you want and what type you would benefit the most. It's also essential to pick a sustainable model for your lifestyle so you can have the best experiences every time.
Are you deep in your thoughts about the factors to consider when buying a wand vibrator? Here are some insights to help you out in making the right choice.
1. Power Source.
With the overwhelming number of wand vibrators available in the market nowadays, it's quite tricky to find one that satisfies your standards. So the first thing that you must consider is the power source of your wand vibrator. You basically have three options; AC-powered, rechargeable, or battery-operated. Each one has its pros and cons, so it's crucial to pick the one that matches your needs.
Let's explore each one of them:
AC-powered or Mains powered: Wired and provides the most powerful vibrations. To work, you must plug it into a power outlet.
Rechargeable: Wireless and requires charging time before use.
Battery-Operated: Wireless and requires batteries to work.
2. Design.
Wand Vibrators are available in various colors and styles. They have come a long way from their classic chunky design, which has become phenomenal in the market. The modern versions have aesthetically pleasing designs that make them delightful eye candies even among sex toy beginners.
Some are made from a combination of body-safe materials with metallic details for a flashy look, while others have ergonomic handles for ease of manipulation.
3. Size.
There are different sizes available for wand vibrators. Some are bulky, while others are sleek and portable. AC-powered wand vibrators are usually the ones that are chunky since they have a large and powerful motor meant for body massage.
Wireless models (battery-operated and rechargeable) vary in sizes from large to medium to small ones. Some are sleek enough to fit in your purse. The bottom line is that, whatever size you prefer for your wand vibrator, there's a suitable model that matches your preference.
4. Features.
Certain models of wand vibrators have specific features that make them stand out from the rest. Identify the features that are most important to you to find a suitable product that addresses your needs.
Some of the most sought-after features are waterproof design and multiple levels of vibrations. Other features you can explore are splash-proof details, the dynamic motor with up to 12 exhilarating speeds, rigid forms, and flexible necks.
5. Brand.
The brand name is a primary consideration when buying a wand vibrator, and that is completely understandable. If you're going to invest in a sex toy, you might as well pick a well-trusted brand. The good news is that you'll never get disappointed when it comes to this aspect.
There are literally numerous brands of wand vibrators; you can explore whatever your budget requirement is. You may choose between affordable models and luxury labels, and everything else in between.
6. Source.
Be mindful of your source of product and information regarding wand vibrators. It is important to buy your sex toys only from credible sellers that can offer you accurate product descriptions, reasonable prices, and legit products. This is an important factor to consider since there are numerous cheap sex toys and fake products circulating online. To get the best deals and the safest products, always pay attention to your sources.
Moreover, it is absolutely essential that your source of wand vibrator offers discreet billing, shipping, and packaging to protect your privacy.
Precautions When Using a Wand Vibrator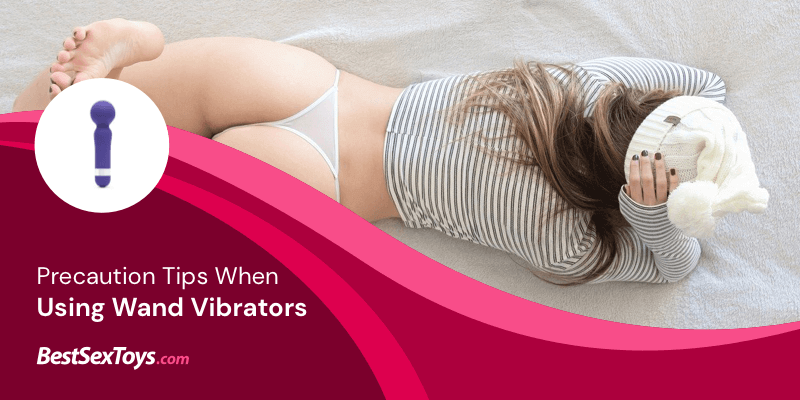 Wand Vibrators are generally considered as safe sex toys that have been around in the market since the 1970's. Their widespread popularity gave rise to newer versions that offer distinct features such as cordless models, compact motors, and slimmer forms.
If you're well-convinced that this is the perfect sex toy for you, it pays to know the basic safety precautions when using a wand vibrator to achieve positive experiences at all times. Here's an outline of the main precautions when using wand vibrators:
1. Observe Proper Use.
Refer to the type and model of your wand vibrator and use it accordingly. If you're using a wired model, make sure that it's securely plugged in the right power outlet to ensure safety. Don't allow the cord to get tangled up and do not pull it forcefully while using it to avoid accidental damages. Moreover, do not submerge wired or AC-powered wand vibrators in water.
If you're using a wireless wand vibrator, check the details carefully if it is cataloged as a waterproof vibrator before submerging it in water. Follow the recommended charging procedure for rechargeable wand vibrators and use the right type of batteries for battery-operated models.
2. Discontinue Use in Case of Malfunction.
Take the time to test your wand vibrator for several seconds before each use. If you notice any disturbances in its vibrations or sound, turn it off immediately and avoid using it. For wired models, pay attention to the temperature of the handle. Discontinue using it if it gets hot. This signals motor overheating and is therefore unsafe to use.
3. Don't Use Rechargeable Wand Vibrators When Plugged In.
Never use a rechargeable wand vibrator if it's plugged in and charging. Allow it to get fully charged first before using it. Rechargeable models are not suitably designed for use while they are plugged in a power outlet because they can interfere with the charging time. Moreover, it can significantly affect performance and safety.
4. Familiarize Yourself With the Features and Proper Care.
There are different variations of wand vibrators that are out in the market. Each one may vary in terms of features and functionality. To ensure the safety and optimum performance of your wand vibrator, take the time to check out its features before experimenting with it.
You need to pay attention to some of the things; if it's suitable for water play, how to adjust the intensity of vibrations, recommended running time, cleaning instructions, and proper maintenance.
5. Clean and Sanitize Your Wand Vibrator.
It's important to maintain the hygienic properties of your wand vibrator. Sex toys are highly susceptible to bacterial and fungal growth since they always get in contact with body fluids and discharges.
To ensure the safety and cleanliness of your wand vibrator, wash and sanitize it before and after use. You may use disinfecting wipes or a damp towel with antibacterial soap to thoroughly clean its surface.
How Much Does a Wand Vibrator Cost?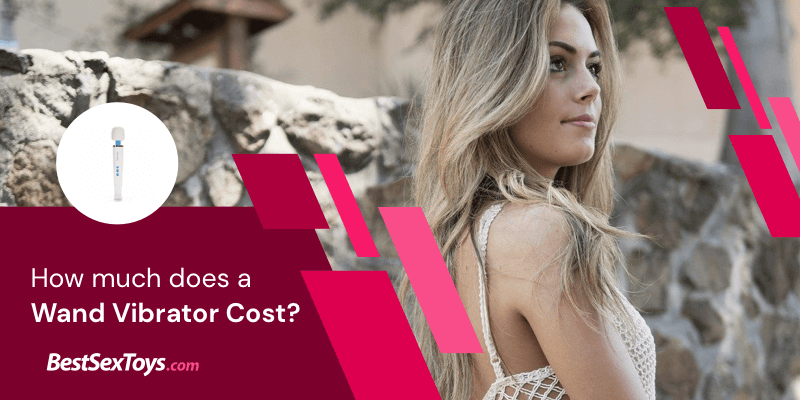 If you enjoy intense clitoral and vaginal stimulation, a wand vibrator is exactly what you need. This big-motored sex toy is the perfect bedroom companion for anyone who needs something that's more intense and powerful than a small vibrating sex toy.
One thing that you need to understand, though is that, big pleasure comes with a price. In general, Wand Vibrators are pricey vibrators more than their smaller counterparts. However, this shouldn't discourage you from buying one because, with the increasing number of choices available in the market, some models are reasonably-priced enough to suit your budget.
To give you a general idea on how much wand vibrators cost, here's a price list for your reference;
Wired (Mains Powered) Wand Vibrators: Price starts at $50.00
Rechargeable Wand Vibrators: Price starts at $70.00
Battery-Operated Wand Vibrators: Price starts at $60.00
Luxury Wand Vibrators: Price starts at $180.00
Wand Vibrators with Ergonomic Handles: $200.00
Small Wand Vibrators: $40.00 to $80.00
Classic Wand Vibrators: $150.00
All the sex toys for



Subscribe to our Newsletter
Newest Deals
Discounted Prices
Free Products
Giveaways
Promo Codes
Check the
Best 10 Wand Vibrators
Find the best 10 Wand Vibrators we've gathered after reviewing dozens!
Check Now