Hottest, Sexy and The Best
Sexy Lingerie
1-Year Warranty
Discounted Prices
Free Shipping
Worldwide Shipping
Discreet Billing and Shipping
Users' Favorite
Adult Lingerie Deals
What Is Considered Sexy Lingerie?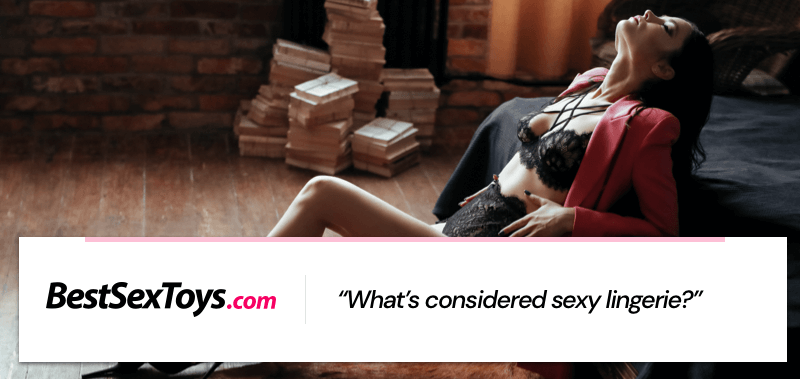 Sexy lingerie is comprised of the items in a woman's wardrobe that are visually appealing, very seductive, and give confidence during intimacy. Lingerie is typically made of smooth, stretchy, sheer, or decorative fabrics such as satin, lycra, silk, chiffon, charmeuse, or, more traditionally, lace. Fabrics can be made of natural fibers like cotton or silk or other synthetic fibers, like nylon, vinyl, or polyester.
Lingerie may be sexy nightwear, crotchless panties, sexy bras, sexy lingerie sets, or a sexy costume for intimate time? Fishnet or vinyl? Or perhaps leather, satin, or lace? They all look and feel amazing. And no doubt, seeing you in your sexy lingerie will entice your partner to no end.
Whether it be as simple as a sexy pair of satin or lace panties, to a full-on corset and garter belt with high thigh stockings, you'll enhance your confidence, and your partner's all-out desire.
With so many options, the possibilities are endless, so choose what turns you and your partner on, put it on, and get it on.
What Type of Sexy Lingerie Do Men Like?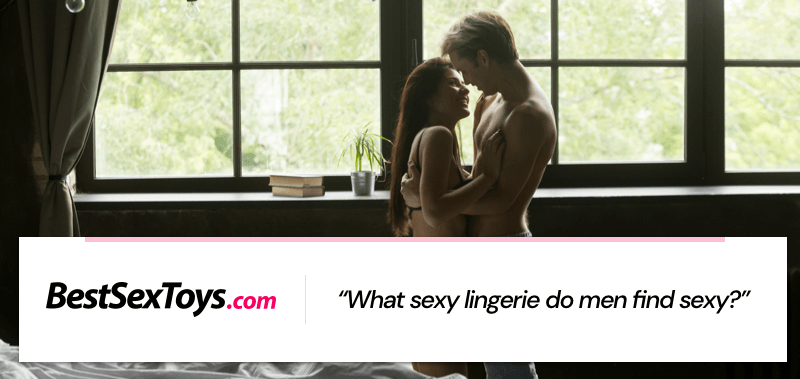 Just like there are so many sexy lingerie options, there are also many male opinions of what they find to be the sexiest lingerie. Some men will say that it's all about their partner feeling sexy, but if they had to choose a preference in actual lingerie, that's where it varies. Men are very visual creatures and have different appeals and desires.
There are men out there who are turned on by a confident woman in nothing more than her bright smile, her glasses, an old T-shirt, and cute cotton panties. But then, there are those men who prefer a bit more. Rumor has it, that many men prefer their partner in a sexy thong and push up bra. The most desired color? Black.
A black sexy thong and push up bra combination, of course, is a very stimulating combination. But it's not the only one. These garments in red, or another color or material, can also prove to be very desirable for the wearer and the viewer.
Go forth and explore the world of sexy lingerie. There's more than meets the eyes in a very sensual and sexy way!
Types of Sexy Lingerie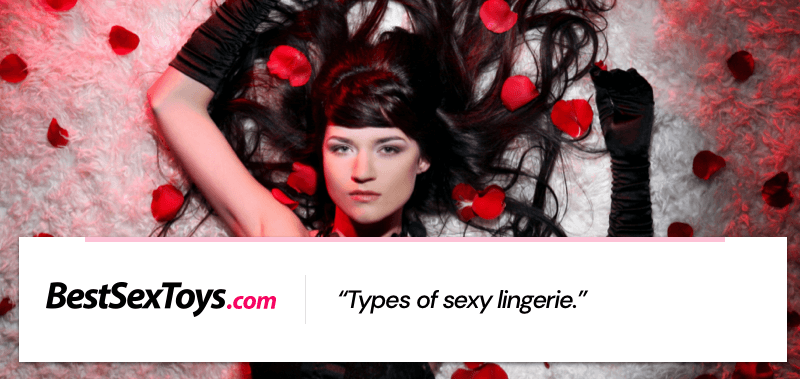 Sexy Costumes
A sexy costume is any costume that is appealing visually and very provocative. This type of costume tends to show quite a bit more skin in the most provocative of ways. Thinking of getting creative? Lingerie costumes are a great way to spice up a night out, or especially a night in.
Costume pieces match well together, but can still be used separately if you so choose! There's a lingerie costume that's right for your personal style and body type.
It can be quite exciting and fun to dress up and be someone other than yourself for the night. Whether heading out on your own, or sharing the night with your partner, why not go for something super sexy? Why not inhabit your sexual self in a way that is bound to bring on a new kind of anticipation and personal pleasure?
You're still you on the inside, of course! On the outside, and to your visual delight and who no doubt will appreciate the view too, you're in an alter-ego, super sexy costume.
There are various types of sexy costumes to choose from. Included are:
Sexy Halloween costume
Sexy nun
Sexy nurse
Sexy cop
Sexy pirate
Sexy witch
Sexy angel costume
Sexy bunny
Sexy cat
A sexy costume may cost from approximately $45 to $125, depending on how elaborate and detailed your preference is for it to be. Depending on where you shop, prices may be lower or higher, but on average, this is what to expect.
You can purchase a sexy costume at any seasonal Halloween store, or year-round at an in-person party store. There are also many online stores specializing in costumes to wear out, or in the bedroom. You may also purchase a super sexy costume in person or online at an adult store or website.
Sexy Lingerie Sets
A sexy lingerie set will include matching garments designed to draw appeal and make you feel confident and sexy when worn. Lingerie sets are a superior addition to your already amazing wardrobe.
It's always appealing to have a gorgeous set waiting in your drawer or closet for an intimate occasion. However, many lingerie sets supplement everyday wear, too! If you're a first-time lingerie shopper, a lingerie set is a great starting point.
Lingerie sets may cost from merely $10 to more than $100, depending on where you shop. Many in-person stores that specialize in adult toys and clothes, maybe a bit of a more -pricey option.
In-person stores do have options that online stores do not, such as a salesperson readily available for questions about the lingerie sets you may be interested in, so the extra cost may be worth the investment. However, there are many online stores to find a great lingerie set, for your body, at a great price, that you absolutely can't go wrong.
Finding a lingerie set you adore, and makes you feel sexy when you wear, is always a great investment. Even if you don't use that matching baby doll, or push up bra and panties set at the same time, they will always be there should the mood hit you.
A well-made lingerie set makes you look sexy and gorgeous as it will make you feel, whether it's only you who gets to see it, or if someone else is fortunate enough to delight and bask in the gorgeous glory that is you in your sexy lingerie set.
Sexy Panties
What makes a panty sexy? You do! Whatever panty you feel good in, is going to emit from you a confidence and sexiness unsurpassed. And have no doubt, your partner will feel it too! Panties from the sexy black lace thong, to a pair of bright-colored cheeky panties, to (if you so choose to be even more daring) crotchless panties, all can be quite sexy.
Sexy panties may be purchased at in-person stores that sell undergarments and lingerie. Or they may be purchased at any online store specializing and having the same available. A typical pair of panties, any style, may cost from a few dollars, to amounts surpassing $50 depending on what your preference is, or where you shop.
When considering the male perspective on sexy panties, it is safe to say that some men prefer the "boy shorts" or cheeky style panty, which portrays a somewhat naive, innocence of the wearer, more of a damsel in distress visual perception.
However, other men prefer their woman to be more outwardly seductive, with a more dominating, in charge visual appearance. These men prefer styles like the thong, strappy, or a crotchless panty, which shows sexual desire and no inhibitions.
A sexy panty is ultimately in the beholder's eye, giving all styles of panties the power to be visually enticing. Choose what beholds that sexy visual appeal for you.
Crotchless Lingerie
Crotchless lingerie is created to your lingerie collection with a dash of uninhibited flavor. There are many kinds of material crotchless lingerie is made from. For example, most commonly silk, sheer, or the classic lace. Crotchless panties are simple to combine with your bedroom wardrobe.
They work well with corsets, garters, a bustier, hosiery, and bras. Or you can wear them alone with nothing else at all.
Crotchless panties are not your only available choice when choosing this sexy, daring route! There are plenty of styles of crotchless to experiment with. Bodystockings, chemises and teddies are just a few.
Crotchless lingerie also comes in sizes for all body types, so you're bound to find that perfect, sexy crotchless lingerie style that will feel like it was created just for you.
Sexy Nightwear
It's that time. It's time to wind down, get changed into something more comfortable, and head into the bedroom to sleep, or perhaps a little sexy fun before the sandman does his magic. What should you change into?
What is a sexy choice? Seek out that perfect piece of sexy nightwear.
Sexy nightwear can be anything from your partner's old T-shirt, to something satin, lace, or sheerly provocative. And it's easy to rock your nightwear. Most women don't go to bed in full-on makeup with their hair done.
However, their nightwear can be classic cute (which is always sexy), like a 2-piece pajama set. Or it can be intentionally sexy, like a sheer negligee or lacy teddy! Either kind of nightwear is sexy, and you'll rock it like a boss.
Men are visual creatures and find either approach to nightwear to be sexy. On the other hand, women prefer comfort overall, and although 2-piece pajamas seem as if they would be the most comfortable, it's not always the case.
Some women find something sheer and lacy to be more desirable for nightwear. Sexy nightwear may be purchased in person, in many retail clothing stores. You can also purchase sexy nightwear online, through the same stores, or a site more geared towards sexy adult nightwear.
Sexy Bra Sets
Nothing feels better under your daytime clothing than a sexy bra set! It can be a simple bra and panties matching set. Or, you may desire something a bit more provocative and suggestive, such as a sheer or push-up bra and matching cheeky panty or thong. Any of these will make you feel put together with a sexy confidence that will be hard not to notice.
You can purchase a sex bra set at any retail store with a lingerie section. Or, of course, you may choose to make your purchase discreetly from an online store.
Push Up Bras
A push-up bra is a fashion bra that gives an extra "oomph" to your breasts. It creates the appearance of amplified cleavage. Push up bras have angled cups that contain additional padding.
This padding pushes the breasts upward and inward towards the center of the chest. There are several varieties of push up bra, from slight to extreme, giving the most profound appearance of defined cleavage.
Many men find push-up bras to be very sexy. Men have always been visual creatures. So with that, anything that enhances your curves (especially those curves), is bound to turn heads. You'll easily find one (or more) that's the perfect size, color, and style for your body type.
Always purchase push up bras in your size. Do not wear smaller sizes. It does not give a better lift or cleavage. On the contrary, it will cause much pain and discomfort. However, if you wear the correct size push up bra, it will not ever harm your breasts, and they will look fabulous.
Push up bras are also easy to clean. They can be washed with your everyday clothing, and placed in the dryer as well. Ones that are well made will not shrink and will maintain their shape and dexterity.
Sex Mask
When purchasing sexy lingerie, you're bound to come across sex masks. Some are included with lingerie sets, and some can be chosen individually. Sex Masks are worn during intimacy. There are various masks to choose from. Beginners may start with a plain or frilly satin mask.
Others may seek out something even more provocative, and opt for a gas sex mask, latex sex mask, leather sex mask, dog sex mask, oral sex mask, or a lace sex mask.
A sex mask ultimately heightens the wearer's other senses, while the sense of sight is restrained. The unknown becomes a tremendous turn on for both the wearer of the mask and the other participant deciding where to touch the wearer next. Masks enhance erotic arousal in the sight of seeing the mask being worn or removed.
A simple sex mask can cost as little as a few dollars. But depending on how feisty you're feeling, or how much you and your partner want to explore, some more elaborate masks, such as a gas, leather or latex sex mask may cost $25 or more.
You don't have to break the bank to get your kink on. Affordability holds its own sexiness, so do your research, find what suits your desires, and then purchase it in your price range. You won't be disappointed.
Sexy Underwear for Men
Sexy underwear for men does not differ much than sexy underwear for women. Although some women find typical boxer briefs to be sexy on men, as it enhances muscle tone in all the right places, other women prefer something a bit more provocative.
These women desire thongs, harnesses and jocks, briefs, and bikini style underwear on men to be very appealing. The most preferred color of women? Red.
And if you want your man to wear sexy underwear, or if you're a man making that discreet purchase for yourself, you'll be sure to find what you are looking for. Large, small, petite, tall or short, there is sexy underwear available in every size and body type.
Typical underwear for men, of course, can be purchased at most retail stores and online. However, the "sexier" style of underwear for men will be found on sites specializing in sexy lingerie and clothing, or in your local in-person sex shop.
Where to Buy Sexy Lingerie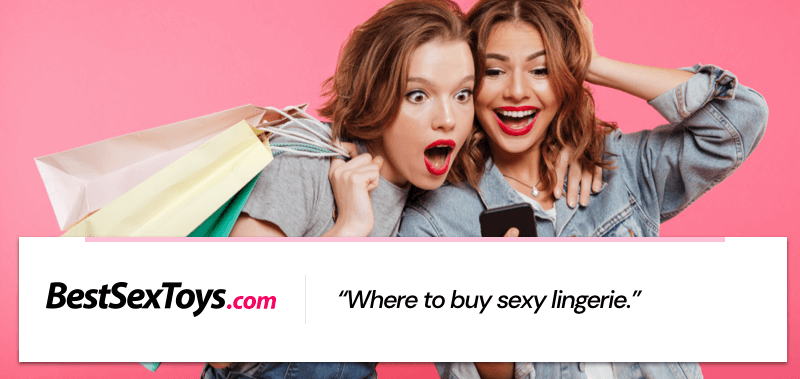 You have decided you want to buy some sexy lingerie to add to your wardrobe repertoire. Where should you go? Here are a few suggestions:
Local Sex Shop – Bound to have endless sex toys, you'll also find some very sexy lingerie. Usually higher priced than a typical store or online, but with the price comes the benefit of a salesperson with definitive knowledge of every sex toy and piece of lingerie the shop has to offer.
Wish.com – Most have heard of the "wish" app. Everything from clothing, to shoes, to lingerie, to sex toys. Quick, easy ordering and low prices. And, you get what you pay for. Sizes also run small, so order with caution and evaluate each garment and size before you click "purchase."
Victoria's Secret – The most well-known on the list, it holds its own in the world of "sexy." Always something barely-there beautiful, you'll never leave empty-handed. All good, but oh, the prices! Another you get what you pay for the location, and you will pay quite a bit. However, the quality is there, as well as the quality of the in-person sales staff.
Bestsextoys.com – Your one-stop-shop for variety, price, and quality! It's all there. Completely discreet shopping, bestsextoys.com has what you're seeking for your sexual desires. Whether it be lingerie, or sex toys, with the top of the line variety and excellence, you will be satisfied.
Sexy Lingerie Increases Your Libido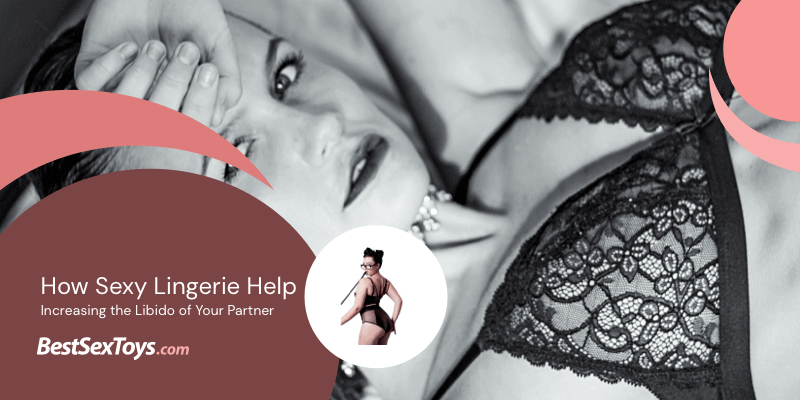 Although men are known to be visual creatures, women can be visual creatures as well. Whether you're a woman or man, shopping for sexy lingerie, not only will it increase your drive, but it will also help increase the libido of your partner.
Lingerie isn't just a special occasion item. It can be a frequent, or for many, an every-day item. Who doesn't feel good in a sexy matching bra and panties set? Or a push-up bra and thong? Satin and lace feel super sexy for everyday wear! Why limit the experience to just special occasions, or even to just the bedroom?
Long term relationships can become routine. It's not that you aren't sexy to your partner anymore, and vice versa, but what was hot can sometimes cool down. Spicing it back up is easy.
Get out that sexy lingerie, and spark that flame back to hot. The sight of you in ultra-sexy lingerie will jump-start the libido of your partner, and you'll both be feeling that super sexy enthusiasm all over again.
Sexy Lingerie Help With Confidence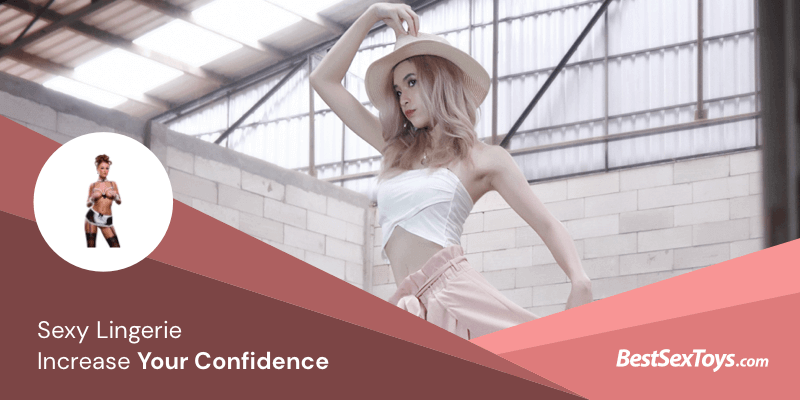 We all fall into it, that mundane daily routine, day after day, the same thing over, and over, and over again. We lose ourselves in the hustle and bustle and stresses of everyday life. But when we get home after a long day, exhausted and worn down, confidence dwindling down to nearly nothing, what can we do about it?
Well, the answer is quite simple! Confidence is built from the ground up. Empower yourself with some sexy lingerie. When you begin wearing something sexy and empowering underneath, the rest comes with it, and your confidence will emit on the outside.
You feel put together and ready to take on the world. And if a sexy night is in store, perhaps change from that bra and panty matching set to something even more provocative and dominating?
Perhaps something in leather or vinyl! Or whatever your preference may be. Something as simple as lingerie can start feeling good, sexy, powerful, and confident from the inside out.
A sexy lingerie purchase is an absolute investment in your sex life. And even more so, it is an investment in your confidence! Wearing sultry undergarments is not restricted to the bedroom.
Buying even a sexier bra and panties set makes you feel sexier. Whether it's is you enjoying it for yourself, just because you feel, no…because you are sexy and confident, or if you have a partner fortunate enough to enjoy it with you.
What Sexy Lingerie Do for You and Your Partner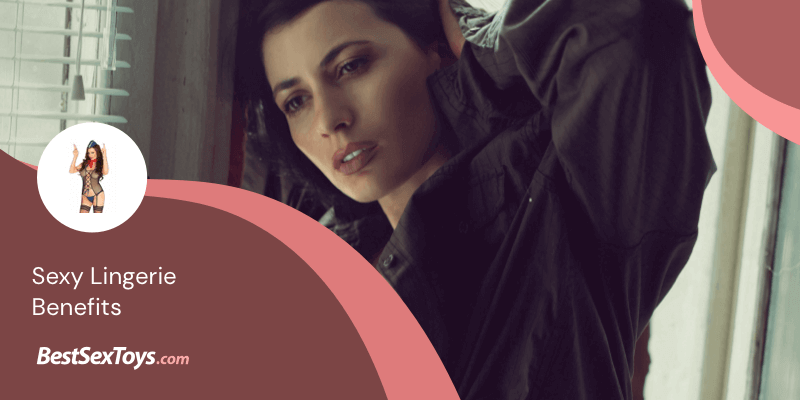 Lingerie will put you in the mood – Vinyl, satin, leather, and lace are known to heighten sexual desires and sensations in your body in ways that exceed any kind of understanding. When you feel good, confident, beautiful, and overall sexy, it increases your appetite for sex, with your arousal levels on the rise! You'll catch your partner's eye and attention, and the rest, well, use your imagination.
New, sexy lingerie will play on the mind -Sexy lingerie tends to remain on the mind and in the memory of any man that has had a great time the night before. Men are turned on by having another experience similar to the one they just experienced, with their partner in that sexy lingerie. It becomes a source of intense interest and even more intense desire.
Sexy lingerie will let you be anything you want to be - The right lingerie for your true, sexual personality can add enhancement to the specific role you are dressing for. White lace may make you feel like that damsel in distress, awaiting Prince Charming's gentle kiss to take you into a world of sexual ecstasy. Or, perhaps you're feeling a whole lot of naughty. Black latex boots and sexy bodysuit may make you feel like that dominant woman you are meant to be, perfect for BDSM play.
Lingerie is empowering - There is no way not to feel sexy in lingerie.When you put on sexy lingerie, it makes you feel sexy, and so you emit that sexiness and behave in a way that the opposite sex will take notice. Your confidence and self-empowerment will sexually attract the opposite sex. It's a kind of private exhibitionism, especially for your partner. Your partner knows they are guaranteed a good time waiting at the end of your moment.
It brings something new into the bedroom – You've been with your partner a while, and your relationship has seen it all and done it all, right? Well, not exactly. How about introducing something new to spice up your intimate time? What is boundless sex without a bit of the unknown? A quick and easy way to inspire something new, original, and completely unknown, is to dress in new sexy lingerie. Your partner has never seen you in it before, and so the novelty is still fresh. Originality and novelty encourage sexual desire. It's a win, win all around.
Lingerie Is Not Just for the Bedroom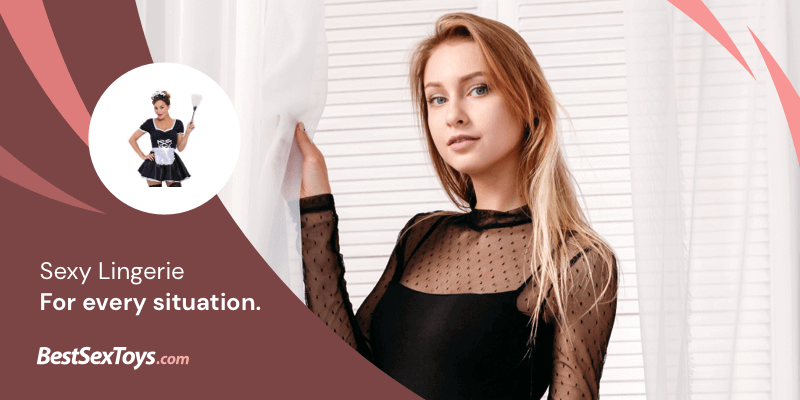 When most think of lingerie, they think of sexy, kinky undergarments worn for an intimate night or occasion. That, however, is not always the case. Lingerie is so much more, and is meant for so much more.
It not only turns us into a flame of desire for our partner on a hot, steamy night, bound to be full of endless sensuality and excitement. Lingerie has so much more to offer outside of the bedroom too.
Sexy lingerie is more than its magic sexual stimulation powers, entrancing and enticing anyone in its wake. Above all else, lingerie makes us feel super sexy.
Slinky black vinyl numbers, lace or crotchless panties, and thigh-high tights may drive your partner crazy with sexual desire (as it should), but intimate undergarments such as sexy lingerie, should first and foremost cater to your personal desires and satisfaction.
Sex may be about a beautiful and intimate connection with your partner, or perhaps if you are single, it may be about a random hot and steamy one-night stand. When you feel good physically, mentally, and emotionally, that connection with yourself and your partner is superior when your self-esteem is at its best.
Lingerie does not have to be complicated either. There are simple lingerie sets that take the choice process and simplify it to the absolute max. However, there is lingerie that is a bit more over the top with zippers, straps, bodysuits, tights, and lace thong panties.
Sexy lingerie can easily compliment a business dress suit, or a sheer button-down blouse. It can be worn under a pair of jeans and a top. It can be worn under a formal gown at a gala. Or there is lingerie, usually lace and satin, that can be worn as outer garments as well as undergarments.
It's all about your preference, mood in the moment, and how daring and provocative you want to be. Comfort and confidence are key, both in and out of the bedroom.
Sexy Lingerie

Reviews and Testimonials