Lubes for Men
Didn't find what you are looking for?
View All
Best 10 Lubes for Men in 2023
1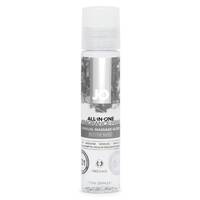 System JO Massage All-in-One
Bottle type: Spray
Lubricant Type: Silicone
Volume: 30 ml
Lubricant Features: Vegetarians Yes
2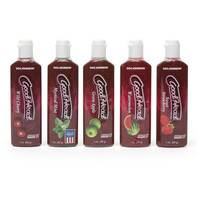 Good Head Flavored Lubricant
Bottle type: Squeeze
Lubricant Type: Water-based
Pack size: 5
Volume: 140 ml
Lubricant Features: Suitable for Vegetarians
3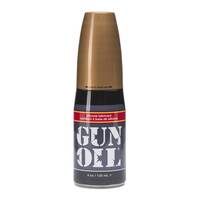 Gun Oil Personal Silicone
Bottle type: Squeeze
Lubricant Type: Silicone
Volume: 120 ml
Lubricant Features: Condom-safe
4
Great Deal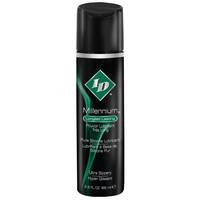 Bottle type: Squeeze
Lubricant Type: Silicone
Volume: 65 ml
Lubricant Features: Condom-safe
5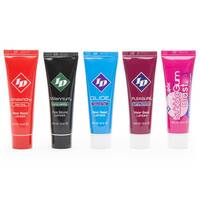 ID Lubricants Travel Pack
Lubricant Type: Water-based
6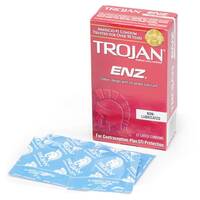 Trojan ENZ Non-Lubricated
Condom Size: Regular
Length: 8 inches
Pack size: 12
Condom Material: Latex
7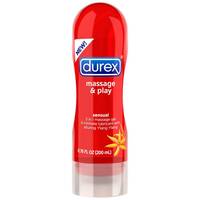 Durex 2 in1 Massage & Play Sensual
Bottle type: Squeeze
Lubricant Type: Water-based
Volume: 200 ml
Lubricant Features: Massaging
8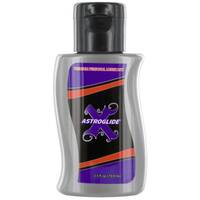 Bottle type: Squeeze
Lubricant Type: Silicone
Volume: 73 ml
Lubricant Features: Condom-safe
9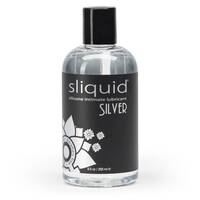 Bottle type: Squeeze
Lubricant Type: Silicone
Volume: 255 ml
Lubricant Features: Vegetarians Yes
10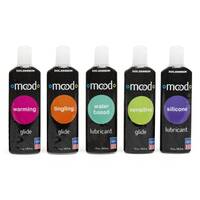 Lubricant Type: Water-based
Pack size: 5
Volume: 140 ml
Lubricant Features: Vegetarians Yes
We have more
Lubes for Men
View All
As seen on
What Are Lubes for Men?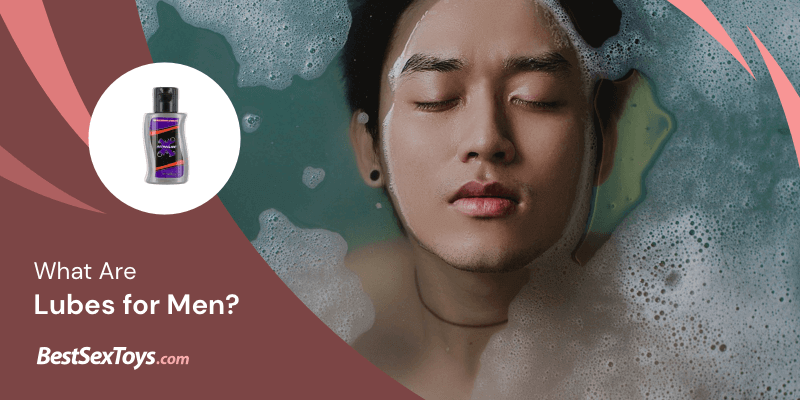 Lubes for men are perfect for all kinds of penetration – anal play, oral, sex toys, and of course, vaginal sex. It's also a helpful addition to condoms, reducing the risk of tears or breakage in the middle of intercourse.
Men have found more reasons to use lube than just helping themselves during masturbation. This is a comfortable moisturizer for both parties involved, giving you an easier time slipping in and out of your business.
Prevent chafing and sometimes carpet-rash level rubbing by applying lube for men around your testicles rather than potentially harmful chemicals or soaps. You can even take your partner into account by finding the perfect flavored lube to assist either of you with oral pleasure.
Men lubes are designed specifically for your penis' benefit in more aspects than just vaginal penetration. While lubes are almost always made for both parties, you'll find an array of anal lubricants, testicular lubricants, and even lubes made for pocketpussies.
Why Use Lube for Men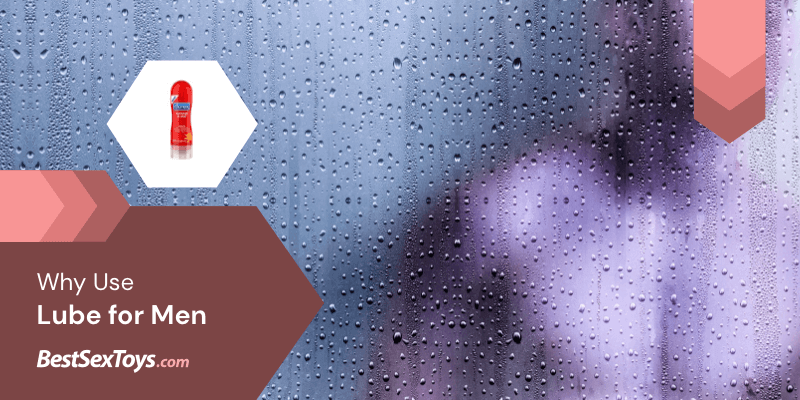 1. Comfort.
Sex toys and the anal cavity aren't self-lubricating. If you're trying to go in without any assistance, you're going to feel a lot of uncomfortable and possibly even painful friction. You can even run into vaginal dryness for many reasons while she's aroused.
Lube for men is designed to be applied to the entire length of your penis. While some men may feel like a dime-sized amount of the tip is enough for slippery intercourse, this couldn't be farther from the truth.
You'll want to apply it to all areas going in or on a sex toy or your partner.
2. Safety.
The stereotype of a young bachelor's room is lotion and tissues littering the floor. While you're not necessarily risking your health by using lotion, lubes for men are not designed for masturbation. These are developed to be specifically used on your genitals and sex toys, so it doesn't deteriorate either of them.
One fact that may surprise you is that even athletes and bodybuilders use lube to prevent chafing during their workouts. You're likely to run into dry skin or irritating clothing while at the gym, so it's important to keep all areas safe from harmful rubbing. Adding a small amount of lube in between your legs, balls, or shaft can quickly and easily solve this problem.
Types of Lubes for Men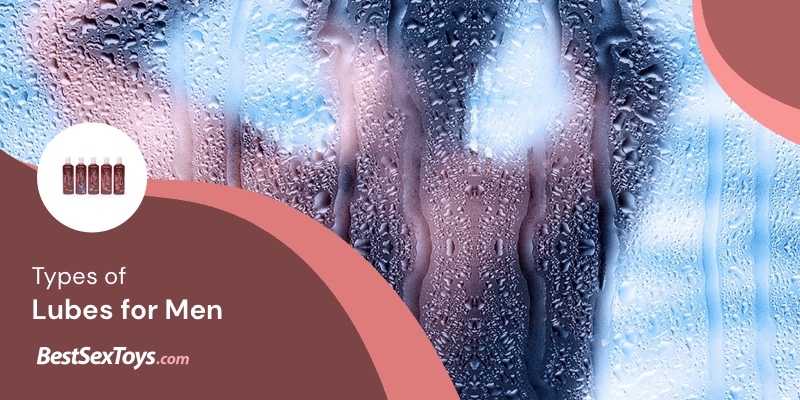 Water-Based Lubes
Water-based lubes for men are one of the most common types on the market. While it's not the best lube for anal sex because of how quickly it evaporates, it's one of the best choices to pair with sex toys. Because water-based lubes won't damage any of your sex toys.
When it comes to oral lubes or flavored lubes, they're most often water-based. They greatly simulate the feel and consistency of saliva and give your partner a bit of assistance for the perfect blow job. When looking to stay safe with protection, water-based lubes for men are also designed to work well with latex condoms.
This helps prevent them from breaking or popping in the middle of all that movement, so you can worry a little less about STDs or pregnancy.
Silicone-Based Lubes
Silicone-based lubes for men are thicker and slicker when applied. Their drawback is that they can't be used with silicone sex toys, otherwise they'll deteriorate the material. However, they last longer than water-based lubricants and are great to pair with latex condoms. This makes it one of the best lubes for anal sex, and lubes for men are often silicone-based to help with this sexual experience.
You won't need to reapply silicone-based lubes as often as most other lubes. Because it's a thicker lube, you don't need to apply as much for it to go a long way. You'll need soap and water to clean this off of you and your sheets, and unfortunately, it may stain your sheets if you don't clean them quickly.
Oil-Based Lubes
With oil-based lubricants, like petroleum jelly, you'll want to use a polyurethane condom rather than one made out of latex. These lubes for men are the slickest out of your lubrication choices and will most often last the longest. However, you'll need to be careful what kind of sex toys you add with it for anal sex, as it can deteriorate latex toys. Check the product information on your condoms and toys before use.
While they can be more difficult to clean off of your bedsheets, they're great for foreplay and preparation. They can be used all over your both for a massage, water-play, or even mutual masturbation.
Because most oil-based lubricants are more of a liquid than sticky gel, it's easily rubbed onto the skin. Unlike moisturizer, it won't seep into your skin, so you'll have plenty of time to massage it over you before getting into sex.
Numbing Lubes
If the lubes for men you're looking into say anything about numbing, you should avoid these products. While you may think this will help your tolerance for anal play, this lubricant numbs important pain receptors. You need to be able to listen to your body's signals to slow down or stop what you're doing. When using numbing lubes for men, you won't feel the pain until after the lube wears off.
Lubes for Men to Avoid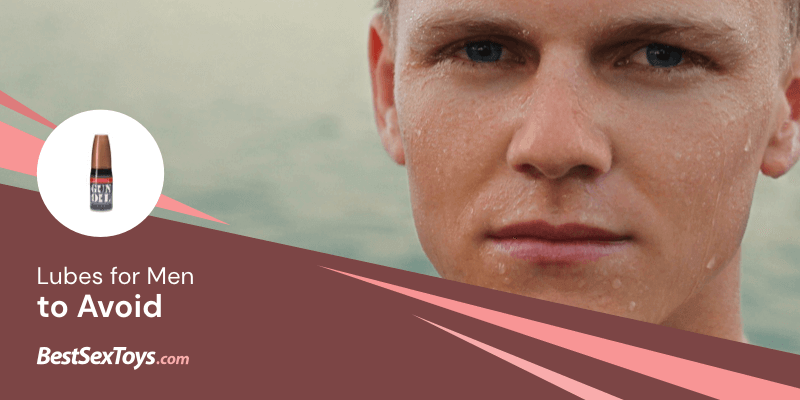 You should always be sure you're not allergic to any ingredients included in the product. Carefully reviewing product details and reviews will give you a better idea of what they contain and keep you and your partner safe.
When it comes to artificial flavors, dyes, essential oils, or other additives, you need to make sure you're using them for their designed purpose. Lubes that have flavors or sugar may warn you not to use them for vaginal or anal sex. Additionally, colored lubes may have warnings for kinds of penetrative sex.
If you're looking for a lube that contains spermicide, be cautious during vaginal sex. The spermicide chemicals can irritate the vagina, so check the pH balance and product reviews. Because a lube is supposed to help make you more comfortable, if you ever feel pain or discomfort, immediately stop what you're doing and wash it off. Take note of the ingredients or additives, so you know what to avoid for future processes.
How to Clean Yourself Before Using Anal Lubes for Men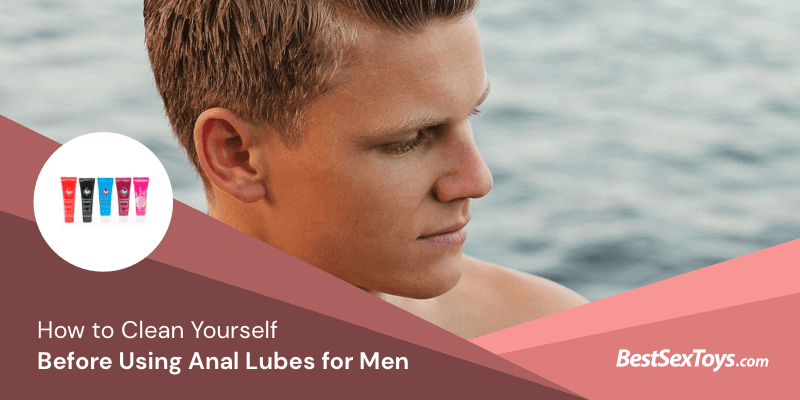 Because you'll need to be relaxed for the best anal experience, cleaning yourself will not only make you more comfortable but it'll ensure you've got nothing in the way of a fun time. You can simply use a powerful setting on your shower head or a wet wipe to remove fecal matter, or you can go deeper.
Anal douching uses a tool that helps push water into your rectum to wash out whatever's inside. While having a high-fiber diet will help keep things firm, you may still have loose bits that can be removed by douching. You'll want to carefully choose and use a douching tool that won't irritate or damage your inner muscles, which can lead to an increased risk of infection.
It's important to remember that just because you keep your areas squeaky clean, that doesn't mean it's the end-all solution for preventing STIs. Be safe and use condoms during anal play to better protect you and your partner's comfort and health.
How to Use Anal Lubes for Men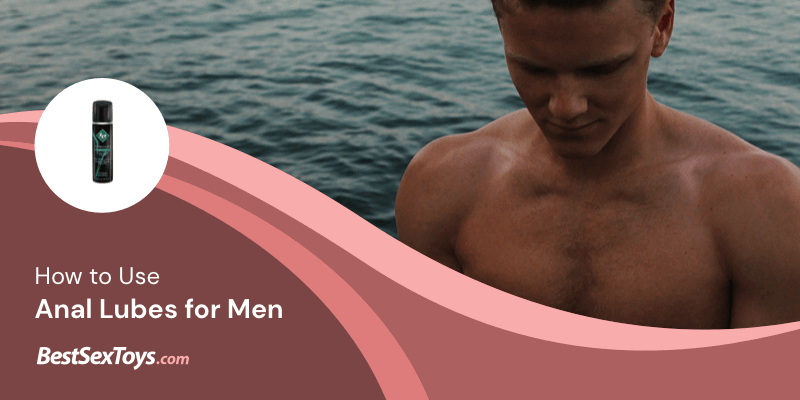 1. Foreplay.
When prepping for anal play, one step you can't miss is foreplay. The anus needs to relax in order to allow any kind of entrance. While trust is the number one way this is achieved, you'll still need to prepare it with a little enticement beforehand.
Using a finger to prepare is best, but you can use a smaller sex toy like a bullet vibrator. These should be lubed up, of course, and slowly moved until you're more comfortable and ready for something bigger. Getting yourself fully aroused will also help you relax and feel ready faster.
2. Apply to Anus.
When using lube for men, you shouldn't be stingy with the amount applied. Although you've already gotten some lube applied during foreplay fingering, you'll need to apply much more to the area when ready to penetrate. This will not only reduce friction but often helps your partner feel more comfortable with a cool, slippery sensation.
Not only should you apply it to the outside around the anus, but you should also get as much as you can inside of the anus. Your or your partner will use a large amount on a finger to apply some inside without causing too much discomfort. This helps relax your muscles and decrease the risk of friction.
3. Apply to a Sex Toy or Penis.
You'll also need to apply lubricant to the penis or sex toy itself before penetration. Like we've said before, the anal cavity is not self-lubricating. When the toy penetrates, whatever is around the anus isn't going to be enough to slip easily into the rest. By applying some kind of lubes for men onto your shaft, you'll have an easier time entering the anal cavity for as far as your partner is comfortable.
It's easy to apply it first to your hand and rub it in. Especially if the lube is more liquid, like oil-based or some water-based lubricants, you'll have an easier time lathering it on. When it comes to thicker lubes for men, like silicone-based lubes, you can apply them to the tip of the penis or toy and rub it down the length of your shaft.
4. Thoroughly Clean.
Once you're done, it's important to clean the lube off. Luckily, lubes for men are often easy to rinse off in the shower and subsequently dry. You shouldn't go straight for a towel or tissue – many kinds of lubes can be sticky substances and often need something stronger to remove it completely.
Using soap and water, you're more likely to take off any remaining lubrication on your penis or sex toy. When cleaning out of your rectum, you may want to purchase a douche. This fills up with water and can be sprayed into the space to flush out any additional lube.
How Much Do Lubes for Men Cost?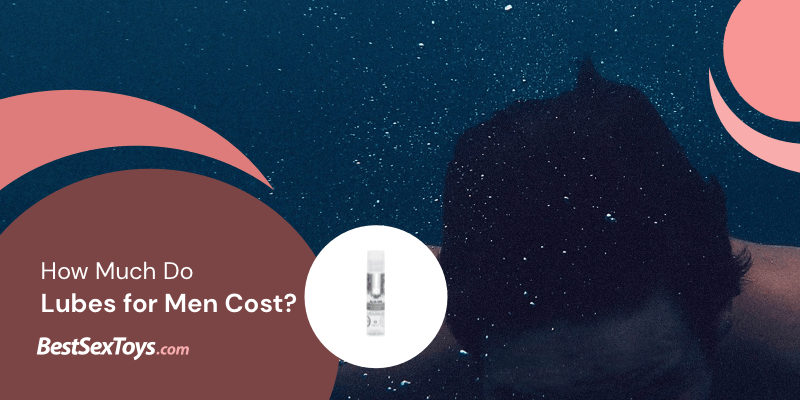 Lubes for men price range from small $5 squirt bottles to larger $40 lubricants. When shopping online, you'll find more variety and combo packs. For example, you can find a pack of vegan-friendly flavored lubes that you and your partner can swap throughout your session. Those range from $10 to $30. Meanwhile, some larger silicone bottles will cost about $50 for good quality and quantity.
You'll be able to find great sex lubricants in-store as well. While convenience stores and supermarkets typically carry lubes for men, you'll find a wider variety at your local sex shop or even a lingerie store. When it comes to proper usage and the best lubes for anal, you can always consult an experienced employee.
More Sex Lubes
All Sex Lubes
All the sex toys for



Subscribe to our Newsletter
Newest Deals
Discounted Prices
Free Products
Giveaways
Promo Codes
Table of Contents
Lubes for Men
Check the
Best 10 Lubes for Men
Find the best 10 Lubes for Men we've gathered after reviewing dozens!
Check Now