Fisting Lubes
Didn't find what you are looking for?
View All
Best 7 Fisting Lubes in 2023
1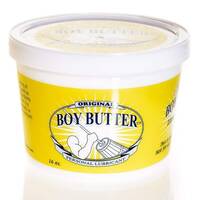 Lubricant Type: Silicone
Volume: 16oz
2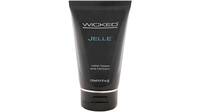 Lubricant Type: Gel
Water-based: Yes
Volume: 120ml
3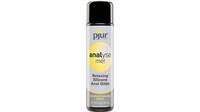 Lubricant Type: Silicone
Volume: 100 ml
4
Discounted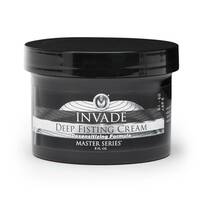 Invade Deep Fisting Cream 8 fl oz
Lubricant Type: Fisting
Volume: 236 ml
Lubricant Features: Vegetarians Yes
5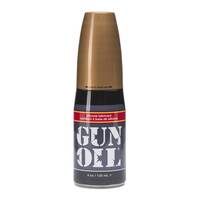 Gun Oil Personal Silicone
Bottle type: Squeeze
Lubricant Type: Silicone
Volume: 120 ml
Lubricant Features: Condom-safe
6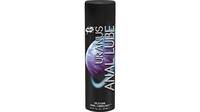 Lubricant Type: Thicker Water Base
Volume: 89ml
7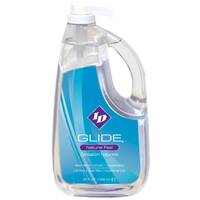 Bottle type: Pump
Lubricant Type: Water-based
Volume: 1900 ml
Lubricant Features: Vegetarians
We have more
Fisting Lubes
View All
As seen on
What Is a Fisting Lube?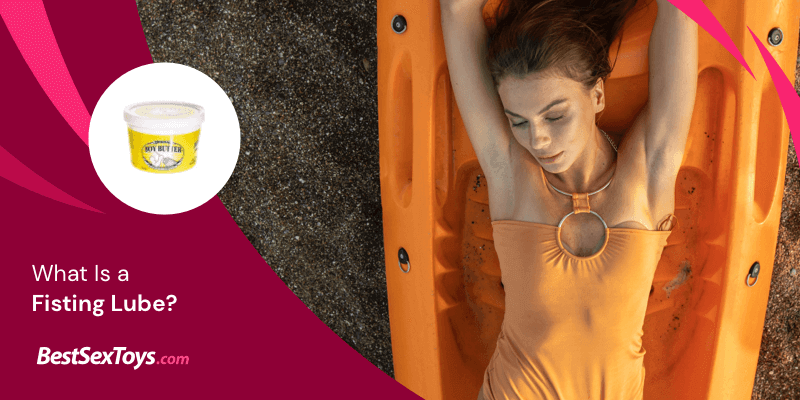 Fisting lubes are used primarily for gay couples or for other couples who enjoy anal activity. Fisting is a term used for inserting one's full hand, both hands, and even one's foot into their partner's anus. With that being said, a lubricant is crucial to making this experience as pleasurable as possible.
The anus is not self-lubricating like a vagina and requires a heavy lubricant. This is what fisting lubricant is. Thicker than the usual lubricant, a fisting lube is meant for rigorous activity and is much more slippery than other counterparts.
As said, the anus is not self-lubricating and is also a muscle. This means the anus and full anal cavity has muscle memory. This muscle memory means the anus is accustomed to pushing stuff out of the rectum and not used to being penetrated.
Overall, this means there will be more friction when penetrating the anus as opposed to the vagina. Fisting lubes will make this process easier and much more comfortable for the receiving person.
Types of Fisting Lubes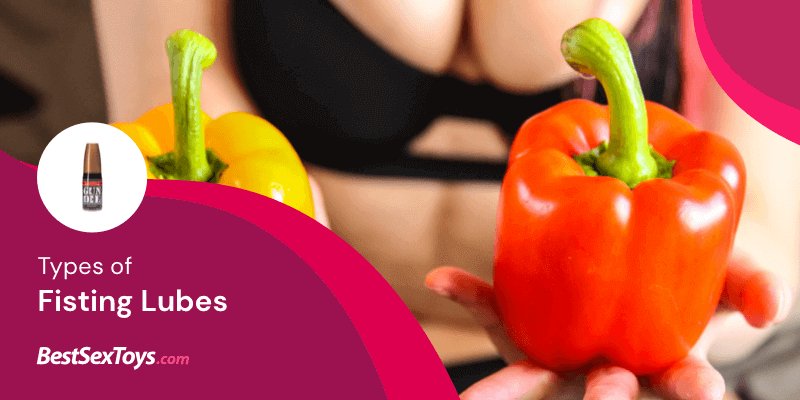 All fisting lubes are thicker than regular sex lubricants, but some are made of different components and are used for different purposes.
Water Based Fisting Lubricants
Water-based fisting lubricants are highly recommended for anal fisting. Water-based lubricants can be used with latex, which is perfect for people who prefer to put a condom over their hands or fisting toys in case of anal tearing. Other benefits to water-based lubricant are that it is easy to clean and cheaper than other options.
However, there are a few downsides to a water-based lubricant. These include the fact that this type of lubricant needs to be reapplied very often as its duration is not as long as other lubricants. Water-based lubricants can also not be used with water as it will wash away and may be a bit sticky when dried.
Silicone Based Fisting Lubricants
Silicone-based fisting lubricants have a silky feel to them and last a bit longer than water-based lubricants, perfect for anal fisting. Silicone lube gives ideal protection to the rectum and bowel walls, which is crucial for painless anal fisting. Silicone lubricants can also be used in the shower and will not be washed away.
There are a few downsides to silicone-based lubricants. They are a bit more expensive than other lubricants and can also be difficult to wash on certain fabrics. This can lead to unsightly stains. To avoid this, you may want to put down a towel for the lube to fall on. Another downside is that you can not use silicone lubricants on silicone-fisting sex toys.
Oil Based Fisting Lubricants
Oil-based fisting lubricants are the longest-lasting of lubricants, which is great for fisting. They can be used in the shower, are cheap, and rarely causes any skin irritation. They are thicker than other counterparts, but of course, there are a few downsides.
Oil stains are very difficult to wash away and are not ideal for your perfect set of bed sheets. You also can not use an oil-based lubricant with any latex as it will break down the material. This means latex condoms are a no-go. The last disadvantage is the smell. Some oil based fisting lubricants have a strong odor, which can be a turn off during sex.
Hybrid Fisting Lubes
A hybrid fisting lubricant is a combination of water and silicone-based lubricant. This allows you to have the best of both worlds. They provide the perfect glide for anal fisting and are much more affordable than pure silicone lubricants.
The downside to hybrid lubricants is that you will need to read each lubricant's packing to see if you can use them with other products. For instance, if you can use that specific lubricant with a latex condom or silicone toy. Again, this type of lubricant can also lead to stains on the sheets.
Numbing Fisting Lubricants
Some fisting lubricants have numbing properties that can reduce the feeling of pain. While this may seem great for fisting, especially if you are a beginner, this can be deceiving. Numbing will block pain receptors, and you will not know if you have received, or have given your partner, an injury during your alone time.
If you still choose to use a numbing lubricant, pay special attention to your partner's reactions and be extra careful.
Homemade Fisting Lubricants
While store-bought lubricants are the best and safest option, homemade lubricants are also an option. By homemade we mean items that are probably already conveniently in your cupboard for an impromptu fisting session.
Crisco is used in most baking recipes, and I even use it as the oil of choice when deep-frying my French fries. Crisco is a thick consistency and is made of vegetable oils, which means it is perfect for fisting.
Vegetable oils are also great to use for fisting but are not as thick as Crisco, which means they would need to be applied during your fisting session more often. Always listen to your partner when they say they need more lube, and always add more.
How to Prepare Before Using a Fisting Lube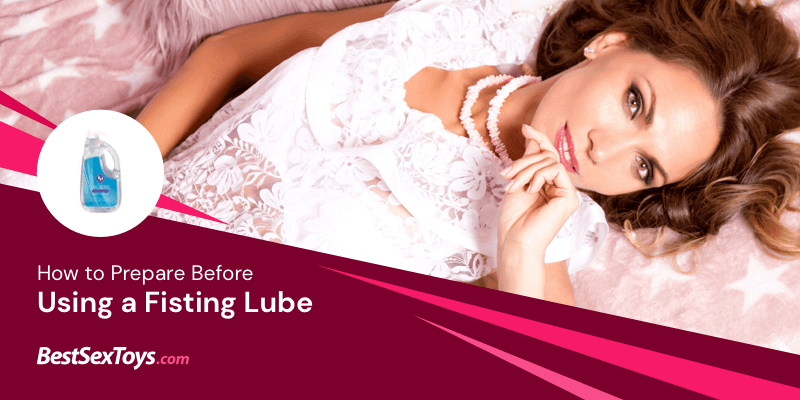 Cleaning Up
Fisting can be a sexy experience for both partners but must be done carefully. Again, it is safe to penetrate the anus, but it does not mean that the anus is used to being penetrated due to muscle memory. Before starting anal play, you may want to use a deuce to clean your rectal cavity and give you peace of mind that nothing will come out while something else is trying to go in.
Foreplay
Preparing for the use of fisting lube can be a fun experience in itself. Before applying lube to start fisting, you will watch to gradually start stretching the anus. Your partner can do this by giving an anal massage to start relaxing the anal muscles. You can also use smaller butt plugs and gradually get bigger to also stretch the muscles.
Once your anal muscles are relaxed, you can apply the lubricant and have your partner start inserting their hand (or foot). Use plenty of lubrication, and you are ready to go. Make sure you have open communication with your partner and stop if anything hurts too much for them.
It may be a good idea to have a safe word in place to ease the tension of needing to stop during anal play. Also, make sure you start off slow, and then if your partner is okay, you can start doing harder and faster thrusts. Communication during this process is key.
How Much Do Fisting Lubes Cost?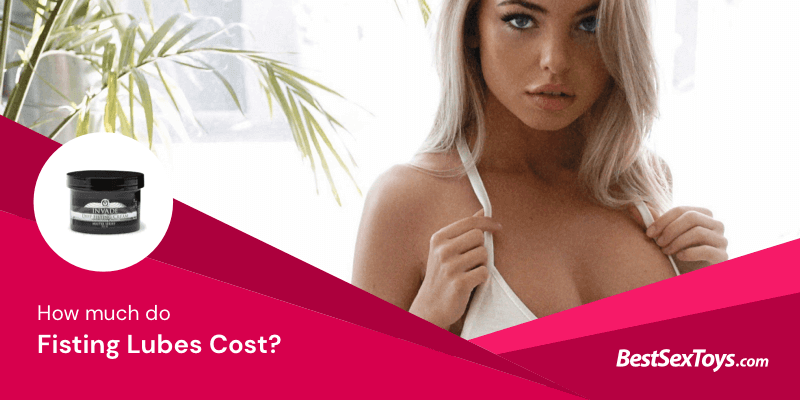 Luckily, there are many options when it comes to anal lubrication, as we have already discussed. The cost depends on the fisting lubricant composition and the quantity of how much lubricant you are buying.
On average, the cheapest anal lubricant is around $20, while more expensive options are around $105. Keep in mind that the $105 option is almost a gallon, while the cheaper option is a small tube.
While you may want cheap, remember that when it comes to anal fisting, a lot of lubricant is needed. This means a small tube may only last for one or two sex sessions, while the more expensive option could last for quite a few more sessions.
Keep in mind that these prices are only inclusive of fisting lubricants that are already made and not homemade lubricants, such as Crisco. If you do not want to spend that much money on a lubricant because you are just experimenting, then homemade would be your cheapest option.
Where to Buy Fisting Lubes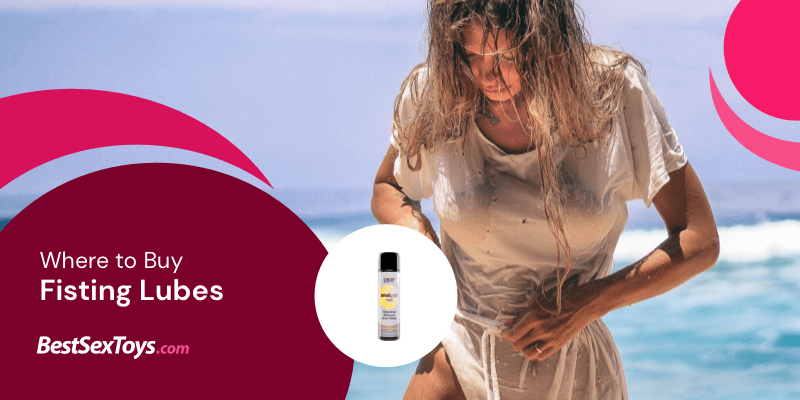 Online Sex Stores
Fisting lubes are readily available on most online sex stores, as well as most physical sex stores. There are many different sex stores online that have all of the discussed types of anal fisting lubricants.
After you pick which type of anal lubricant will work best for you and your partner, you can narrow your search and then decide how much money you would like to spend. Different sex stores have different prices, and some may even offer a free toy with your purchase.
Always remember that when you purchase from an online sex store, your purchase will come in the mail in an unmarked box. This will save the unnecessary embarrassment of your mailman knowing about your purchase, or even other people living in your home, such as your kids.
At Home Boutique
With so many people trying to work from home or trying to make a side income by selling different products, it is no wonder that sex products got pulled into it. Let's face it, sex sells! If you can get past the awkwardness of purchasing sex products in front of other people, there are plenty of benefits of purchasing from a friend.
These benefits include the fact that while you are looking through their inventory for that perfect anal lubricant, you may find other toys in the bedroom that you would like to try. This is a great opportunity because you can see the products up close and personal before purchasing them, so you know what you are getting. Another benefit is your friend will make a commission off of your sale, which helps feed their family.
However, a downside to purchasing from a friend may be the cost. They may need to sell the item at a higher price, so they get a higher commission. If you do not mind this, then it may still be a great option for you.
How to Perform Vaginal Fisting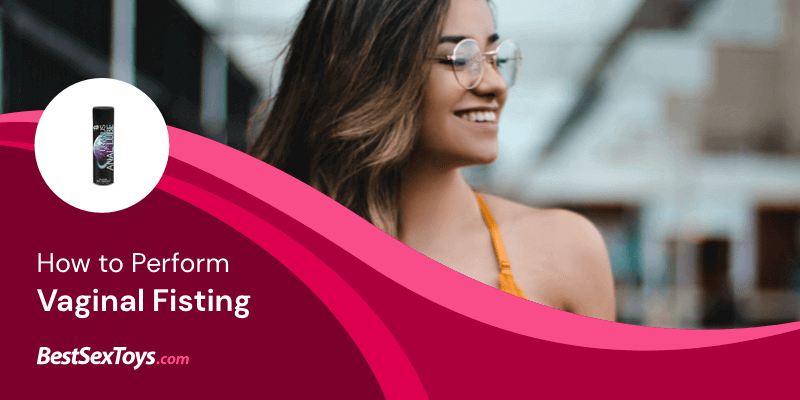 While fisting usually means anal fisting for gay couples, you can also enjoy fisting as a woman in the vagina or anus. If this is the case, you will still want to use these fisting lubricants, even though the vagina is a self-lubricating mechanism.
Only use store-bought fisting lubrication for the vagina, as the homemade counterpart could lead to infections due to the vagina being more sensitive than the anus.
It is crucial to remember that if you like both vaginal and anal fisting, never go from anal to vaginal. This can cause an infection and is also an increased risk for sexually transmitted diseases.
Fisting can be a great and personal experience for both you and your partner if done correctly. Lubrication and communication are the keys to fisting, as there is room for error, and you can injure your partner. Always remember to set the mood, have tons of foreplay, and always prepare your anus before getting straight to the fisting act itself.
If you want to be even more romantic, you can always play some calming music, especially if this is your first time. Always make sure you can trust your partner and, more importantly, have fun with this new and sexy experience.
More Sex Lubes
All Sex Lubes
All the sex toys for



Subscribe to our Newsletter
Newest Deals
Discounted Prices
Free Products
Giveaways
Promo Codes
Table of Contents
Fisting Lubes
Check the
Best 7 Fisting Lubes
Find the best 7 Fisting Lubes we've gathered after reviewing dozens!
Check Now