Sex Machines
Didn't find what you are looking for?
View All
Best 8 Sex Machines in 2023
1
Discounted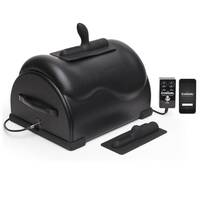 2
The Cowgirl Premium Remote and App Controlled Ridi
Flexibility: Firm
Material: Silicone
Insertable Length: 4 inches
Length: 16.5 inches
Power Type: Mains powered
Vibration speed: Speeds & patterns
Waterproof: No
Allergens: Phthalate-Free
2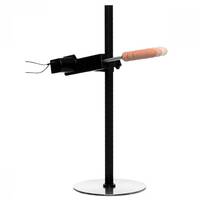 Remote: Yes
Lifelike TPE dildo: 7"/17.8cm
Height: 34.25" (87cm)
Length: 5 to 3" (1.27 to 7.6cm).
3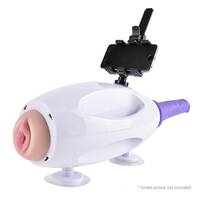 2
Includes: Extreme Pussy
6" King Cock: Yes
7" Dillio Dildo: Yes
Wireless Remote: Yes
Mobile Device Holder: Yes
4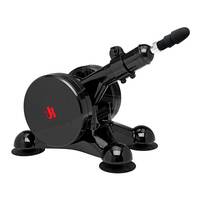 Length: 16"(40.6cm)
Width: 9"(22.9cm)
Height: 7"(18cm)
Powered: Electricity
5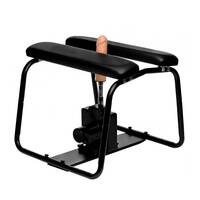 Bangin Bench with Sex Machine
Bench Measures: 14.5"/37cm high
Wide: 19"/48.3cm
Deep: 18"/45.7cm
Red Raiser: 5.25"/13.3cm
6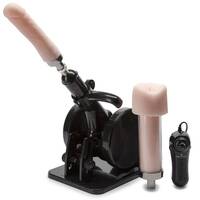 2
Unisex Thrusting Sex Machine
Fastening: Adjustable screw
Allergens: Latex-Free
Length: 31 inches
Material: Soft Plastic
Power Type: Mains powered
7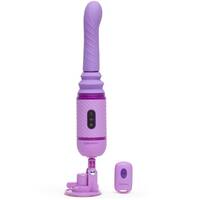 2
Circumference: 5 inches
Insertable Length: 6 inches
Length: 13.5 inches
Material: Silicone
Power Type: Rechargeable
Waterproof: Submersible
Allergens: Phthalate-Free
8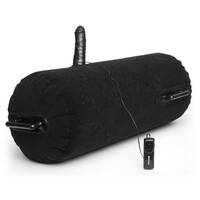 2
Fetish Fantasy Inflatable Ride
Battery Info: 2 x AA batteries
Vibration speed: Multiple speeds
Circumference: 5.5 inches
Insertable Length: 6 inches
Length: 32 inches
Material: PVC
Allergens: Phthalate-Free
We have more
Sex Machines
View All
As seen on
What Is a Sex Machine?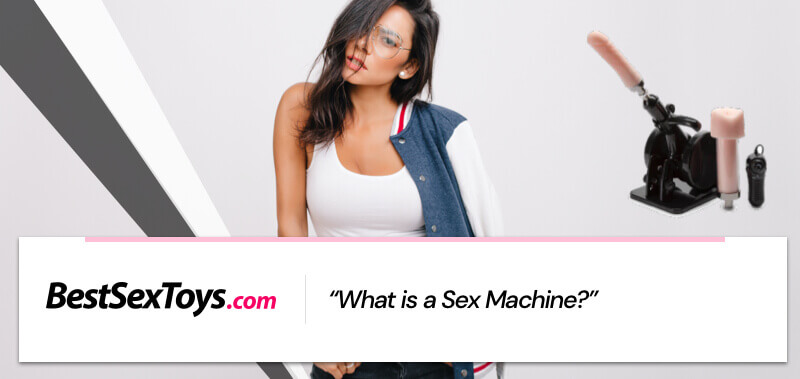 Sex Machine is a general term that refers to mechanical devices that simulate human sexual activities. They are also known as Fuck Machines. They consist of multiple automatic components that allow hands-free sex. The experience can either be penetrative, stimulating, or extractive, depending on how you intend to use it and what type of sex device you'll attach to its mechanical elements.
A typical model has a dildo securely attached to its moving component and delivers thrusting motions at varying speeds when the machine is on.
The mechanical parts of a sex machine create various strokes, vibrations, and movements that satisfy a multitude of sexual kinks and fetishes. Depending on what type of sex machine you're using, you have the freedom to assume different positions that mimic human sexual intercourse.
In terms of size, a Sex Machine is not your average sex toy. Almost all types of Sex Machines are bigger and bulkier than a typical handheld sex toy such as a dildo, vibrator, and masturbator. It is not something that you can stash inside your bedside drawer and keep as your naughty little secret. A Sex Machine is literally like a piece of furniture that occupies space and serves various sexual purposes.
This hardcore sex equipment is customizable, versatile, and far more powerful than any other compact sex toy you can think of. Modern types of sex machines also make use of Teledildonics technology that allows one party to control the mechanical movements remotely. These equipments are commonly used in auto-erotic play and partnered BDSM.
Some of the additional components usually associated with Sex Machines are; vacuum pumps, instruments that perform synchronized actions and stimulation, and attachments that deliver a calibrated electrical shock to the genitals and nipples. Apparently, a Sex Machine is a device that satisfies a long list of bizarre sexual practices that can go far beyond the ordinary.
Among couples and individuals that incorporate a Sex Machine in their sexual activities, the extraordinary features offer an exciting way to achieve a more realistic experience out of ordinary sex toys.
How to Use a Sex Machine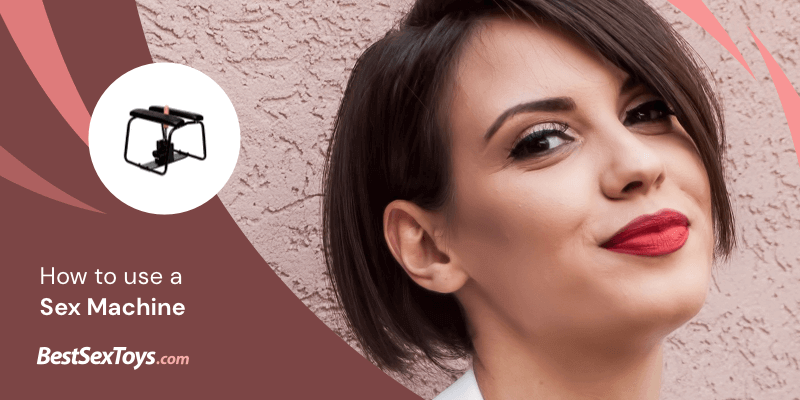 Sex Machines are not for the faint-hearted. They are suitably designed for hardcore sex toy fanatics that want to explore new erotic adventures and experiment with various bedroom activities. One good thing about Sex Machines is that they are very dynamic. You may use them any way you want to satisfy your sexual kinks and dirty fantasies.
Are you ready to level up from a handheld sex toy to a more powerful sex device? Here's a basic guide on how to start using a Sex Machine:
1. Setup Your Sex Machine.
Designate an area in your home, bedroom, or BDSM dungeon where you intend to set up your Sex Machine. Depending on your machine's size, you'll need a significant amount of space for the equipment to fit in and for its user to move around it.
Some Sex Machines work in combination with other furniture like a bed, bench, or couch to ensure its user's proper positioning. Take these things into consideration to determine the total amount of floor area that your sex machine would require.
2. Test Your Sex Machine.
Check out how your sex machine works and if it's sturdy enough in its position. Prior to using the device, ensure its stability to avoid untoward accidents during the heat of the moment. Moreover, take your time to know how it works by testing out its speeds and mechanisms.
If it comes with a remote control, examine the synchronous movements closely to see how slow or fast it can go. Familiarizing yourself with the settings is essential to maximize its features, especially if you're using it with your partner.
3. Prepare to Use a Lot of Lubricant.
Using a lot of lube is essential when using a Sex Machine to avoid any discomfort. This applies to both male and female users. Keeping things wet and slippery is one of the sure-fire ways to achieve a pleasurable experience with your sex machine.
Proper lubrication also serves as a protective barrier for your sensitive parts because sex machines are more vigorous and badass than a typical handheld sex toy. Water-based lubricants are highly recommended since they are compatible with most sex toy materials.
4. Get Into Position.
Depending on the type of Sex Machine you have, you'll need to find a favorable position that can offer you the best experience and the most stimulation. Some sex machines would require you to sit on them and assume a "ride me" position, while others work well with its user lying flat on a bed or table with both legs wide open.
To find the best body position that complements your Sex Machine, you should get more creative and imaginative as if you're having sex with your partner.
5. Enjoy Your Freedom to Experiment.
Having your own sex machine gives you the freedom to explore your naughtiest fantasies, which is impossible with small and compact sex toys. A sex machine can readily offer you lifelike experiences that can satisfy your imagination. Here are some sexy ideas you can try out;
Double Penetration: A sex machine offers a non-threatening way to try out double penetration with your partner, and you can perform it at varying speeds.
Play With Different Attachments: Most sex machines allow users to change the attachments depending on the type of stimulation they prefer. Examples of attachments are clitoral stimulators, strokers, male masturbators, and a whole variety of dildos in various forms and sizes.
Multiple Modes of Stimulation: Sex Machines are powerful enough to provide synchronous movements such as vibrations with thrusting motions and simultaneous body parts stimulation. High-end models even allow the users to program customized patterns for a hands-free experience.
Different Levels of Penetration: Enjoy a dynamic and diverse experience by trying out deep strokes and penetration, short and tremulous motions, slow and jerky movements, and everything else in between.
Types of Sex Machines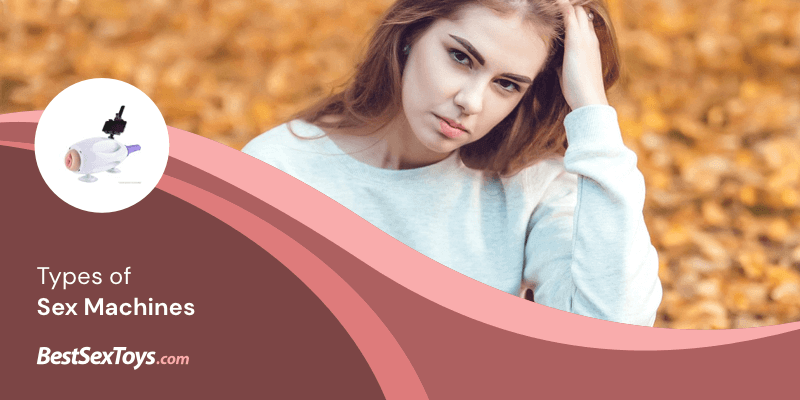 At first glance, a Sex Machine looks quite intimidating. It's like a spine-chilling piece of equipment that screams torture. If you think that these machines are new in the market, you'll be surprised to know that the very first thrusting machine came out during the 1900s. The modern versions we see nowadays may have a futuristic appeal, but some could retain the classic mechanism.
At present, different types of sex machines have become fairly popular among both men and women, particularly in the U.S. and across Europe. Some are often featured in porn movies and adult entertainment programs.
To give you a better idea, here's a rundown of the most common sex machines;
Saddle-Type Sex Machine
A Saddle-Type Sex Machine is a vibrating device that you can sit on or ride "cowboy style". It offers different levels of vibrations and has a soft seat for optimum comfort for the rider. This sex machine combines power with pleasure. However, it creates a lot of noise, especially if you'll use it against a hard surface. Positioning it on a carpeted floor or using a rubber mat can make it more discreet.
The most popular saddle-type sex machine is the Sybian. The saddle usually has a dildo or vibrator securely attached to it to provide stimulation to the clitoris, vagina, and the area around the anus. Most models come with a remote control, which means that you can either control it yourself or let your partner control it for you while he's enjoying the view.
Thrusting Sex Machine
A Thrusting Sex Machine or "thrusters" creates vigorous forward and backward movements, which may or may not be accompanied by vibrations. They are available in various forms and sizes, from bulky thrusters to portable variations.
Larger and bulkier machines deliver more precision and power. Some have other functions aside from the thrusting mechanism and offer various interchangeable attachments.
Stand-up models of Thrusting Sex Machines require a proper setup on the floor or against a hard surface for stability. These types are suitably equipped with a thrusting rod at the end wherein you may attach different sex toys such as dildos and male strokers.
As a safety precaution when using this equipment, it's important to determine the right depth of penetration that you're comfortable with. As long as you know your limitations and boundaries, you can expect to have the best experience with this sex toy, perhaps the most versatile of all sex machines.
Glider Sex Machine
A Glider Sex Machine is one of the most innovative and stimulating sex machines in the sex toy market. It is fully powered by your own body movements and consists of well-padded thigh support for optimum comfort, a dildo or sex toy attachment, and a gliding mechanism.
It guarantees the sexiest and most exhilarating ride you'll ever have as you sit and lay your thighs on the padded surface and position your body over the dildo. To control the speed and depth of thrusts, you have to use your own body movements through gliding motions.
Users of this sex machine claim that they experience intense orgasms since they fully control the pace and depth of penetration. It's like riding your man and taking control of the action. The sex toy attachment is also interchangeable, which allows you to enjoy a variety of dildos, such as those that resemble a lifelike penis, ribbed penis, or an anal probe.
Banging Bench Sex Machine
A Banging Bench Sex Machine consists of a bar stool with an opening right through the middle of the elastic seat straps and a suction cup dildo right below it. The user sits on the stool with legs wide open and the genitals suitably positioned right through the opening.
Body movements through bouncing actions can set things into motion. The rider may bounce up and down repeatedly against the elastic seat straps to penetrate her vagina or anus with the dildo attachment right below the seat opening.
The speed and depth of thrusts depend primarily on the person who's "bouncing" against the banging bench. To further intensify the experience, attach a vibrating dildo or thrusting dildo on the sex toy attachment for a wild banging action.
An advanced Banging Bench Sex Machine model consists of padded thigh supports and a thrusting dildo right below it. When the machine is on, the dildo moves continuously in an upward and downward thrusting motion to penetrate its rider's vagina or anus. It is fully automatic, sparing the rider from having to "bounce" up and down against the elastic seat to get a piece of the action.
Where to Buy a Sex Machine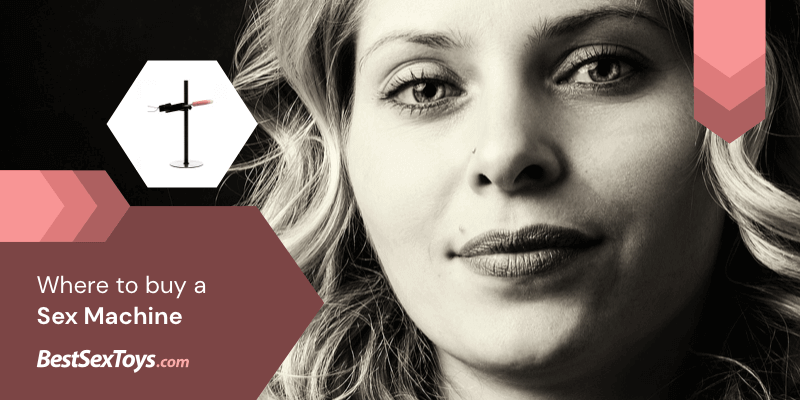 There is no hassle and worry about buying a Sex Machine at all. In fact, these devices are widely available online, in local sex toy stores, and from direct manufacturers. It all depends on what you prefer and how you want your sex machine to be timely delivered into your home.
There are a handful of pros and cons when buying a Sex Machine from each source. However, it's all up to you on how you'll tie up any loose ends to ensure that you'll have a seamless and discreet shopping experience.
Let's explore the options.
Online Selling Platforms
If you want to buy a Sex Machine online, you'll have to rely primarily on the product description, images, and customer reviews. You may also address your concerns and inquiries directly to the seller because you won't see the actual item. Since you're making a transaction online, it's also important to make sure you're dealing with a legit seller, such as BestSexToys.com.
Once you're certain about this, take some time to check if the seller offers convenient shopping solutions such as discreet billing and packaging, fast shipping, and after-sales service. Lastly, you may need further assistance on assembling or setting up the sex machine once it reaches your home. Therefore, you might need to make some arrangements regarding this service.
Local Sex Toy Store
If you know a local sex toy store in your area, you may inquire about your preferred sex machine. This would allow you to view and examine the actual item and see how it works. Getting up close and personal with various sex machines can help you decide which one complements your lifestyle and matches your needs best.
More importantly, you may get direct assistance on how to set up your sex machine correctly and how to maintain its performance properly.
Direct Manufacturers
If you're a hardcore sex toy fanatic who prefers well-customized sex machines, you may contact a direct manufacturer to discuss your desired specifications.
This option might be pricier than ready-made sex machines, but it can precisely deliver what you want, especially if you're setting up a BDSM dungeon or if you want a machine that comes with its own convertible furniture. Some examples are; a thrusting sex machine with a BDSM table, bondage straps, attachments, and a glider sex machine supporting different body positions.
Customized Sex Machines are usually delivered and assembled in your home. They are also thoroughly tested to ensure that all mechanical elements are working flawlessly.
Who Can Use a Sex Machine?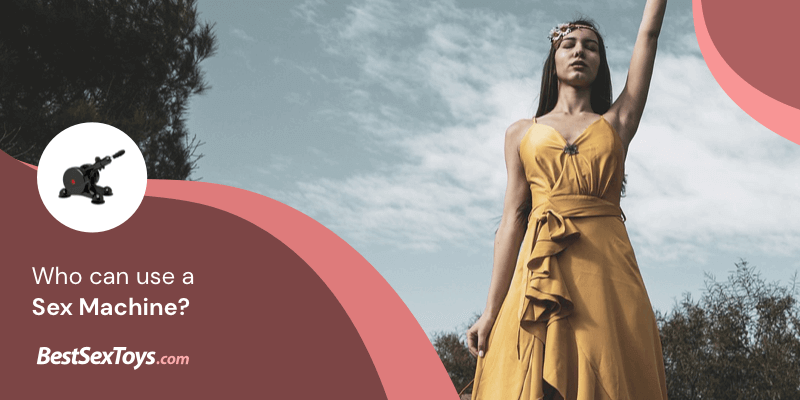 Most porn videos and sex toy ads feature women using Sex Machines, such as thrusters with dildo attachments. However, men, bisexuals, and genderqueers can also use such equipment for various sexual activities.
Sex Machines are, in fact, highly versatile devices that are suitable for vaginal, clitoral, penile, and anal stimulation. They also facilitate and amplify masturbation and couple sex regardless of gender orientation.
Sex Machines can spice up your sex life whether you're in a heterosexual relationship or same-sex relationship. With the great number of sex toy attachments available for sex machines, anyone can have their dose of naughty fun and adventure.
Examples of these attachments are; vaginal dildos, vibrators, clit stimulators, and anal toys for women; and strokers, masturbators, anal dildos, and vibrating butt plugs for men.
Couples that practice BDSM may also use various Sex Machines to intensify their bondage and dominance play. Thrusters, Banging Benches, and Saddles are suitable for Master and slave role-playing. The submissive/slave is aggressively subjected to various forms of punishment, such as forced orgasm and pussy torture (genital torture), edge play, and electro-stimulation, among others.
Here's a piece of advice; taking your sex life to the next level by using powerful toys like Sex Machines is a brave leap. After all, these aren't simple devices that you're supposed to mess up with regardless of how blissful the experience may be.
Elite and high-powered models have a mind-bending capacity to provide as much as 100 thrusts per minute, which can challenge your sexual endurance. If you're ready to take on this new adventure, alone or with your partner, then you can definitely benefit from a Sex Machine.
How Much Does a Sex Machine Cost?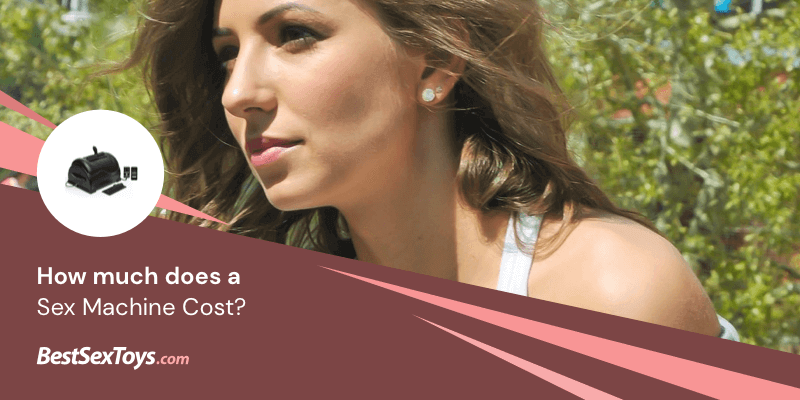 Are you considering buying your first Sex Machine? If you're going to invest in one, pick a model that you're comfortable using and satisfies your sexual goals. It must also be well-aligned with your lifestyle and preferences for you to maximize its benefits.
Here is a pricelist of the most common types of sex machines for your reference:
Saddle Sex Machine with Dildo Attachment: $1,000.00 to $2,000.00
Remote and App-Controlled Saddle Sex Machine: $1,200.00 to $2,000.00
Banging Bench with Sex Machine: $1,000.00 to $1,500.00
Banging Bench Sex Stool with Dildo Attachment: $200.00 to $300.00
Thrusting Sex Machine for Couples: $500.00 to $1,000.00
Thrusting Sex Machine with Dildo Attachment: $500.00 to $1,000.00
Unisex Fuck Machine: $400.00 to $1,000.00
Glider Sex Machine: $400.00 to $800.00
Self-Pleasuring Slider Sex Machine: $500.00 to $800.00
Sex Machine with App Remote Control: $500.00 to $2,000.00
More Sex Toys For Women
All Sex Toys For Women
All the sex toys for



Subscribe to our Newsletter
Newest Deals
Discounted Prices
Free Products
Giveaways
Promo Codes
Table of Contents
Sex Machines
Check the
Best 8 Sex Machines
Find the best 8 Sex Machines we've gathered after reviewing dozens!
Check Now