Clone A Willy
Didn't find what you are looking for?
View All
Best 10 Clone-A-Willy in 2023
1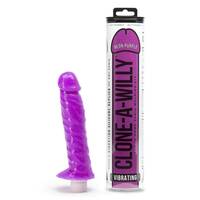 Clone-A-Willy Vibrator Molding
Battery Info: 1 x AA battery
Vibration speed: Single speed
Material: Silicone
Waterproof: No
Allergens: Latex-Free
2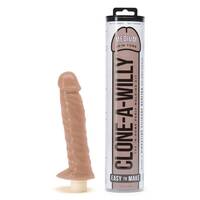 Vibrator Molding Kit Medium Skin Tone
Battery Info: 1 x AA battery
Vibration speed: Single speed
Material: Silicone
Waterproof: No
Allergens: Phthalate-Free
3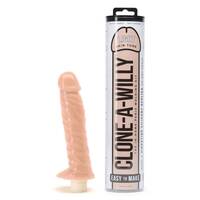 Create Your Own Penis Molding Kit
Battery Info: 1 x AA battery
Vibration speed: Single speed
Flexibility: Firm
Material: Silicone
Waterproof: No
Allergens: Latex-Free
4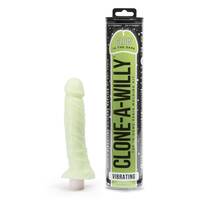 The Dark Vibrator Molding Kit Green
Battery Info: 1 x AA battery
Power Type: Batteries (not included)
Vibration speed: Multiple speeds
Flexibility: Firm
Material: Silicone
Waterproof: Splashproof
Allergens: Phthalate-Free
5
Discounted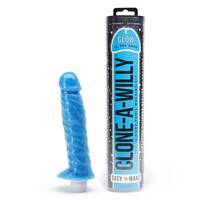 Clone-A-Willy Glow In The Dark Vibrator Molding Ki
Battery Info: 1 x AA battery
Vibration speed: Single speed
Flexibility: Flexible
Material: Silicone
Waterproof: Splashproof
6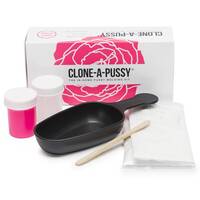 Clone-A-Pussy Female Molding Kit
Length: 4.5 inches
Material: Silicone
Waterproof: No
Allergens: Latex-Free
7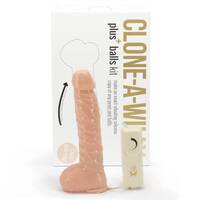 Clone-A-Willy and Balls Vibrator Molding Kit
Battery Info: 2 x AA batteries
Vibration speed: Multiple speeds
Flexibility: Firm
Material: Silicone
Waterproof: No
Allergens: Latex-Free
8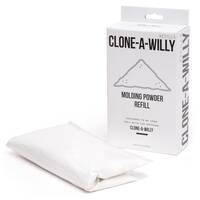 Clone-A-Pussy Molding Powder
Mold Bag: 90g
Allergens-Free: Yes
9
Battery Info: 1 x AA battery
Power Type: Batteries (not included)
Vibration speed: Single speed
Flexibility: Firm
Material: Silicone
Waterproof: No
Allergens: Latex-Free
10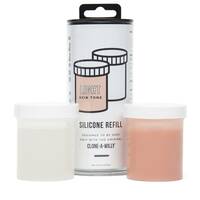 Clone-A-Willy Light Skin Tone
We have more
Clone-A-Willy
View All
As seen on
What Is Clone-A-Willy?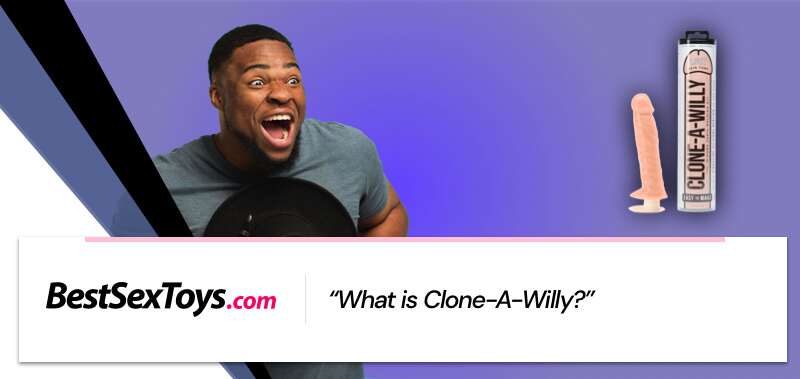 A Clone A Willy is a kit that lets you clone your own penis or your favorite penis into a vibrating dildo. These kits come with the necessary ingredients to make a mold of the pecker, cast the silicone dildo, and insert the included vibrator.
They come in three different skin tones, light, medium, and dark, so you can match your willy as closely as possible for an enhanced vibrating version of your favorite plaything. If you want to add a little flair to your toy, the kits also come in more vibrant colors like hot pink and neon purple.
If you're afraid of losing your new dildo in the middle of the night, fear no more. Clone A Willy has three glow in the dark variations as well, green, pink, and blue. Though these kits are often looked at as strange and unusual gag gifts, they can be a thoughtful and erotic gesture.
The dildos themselves are made of soft silicone and let you safely bring your "do it yourself attitude" to the bedroom. So get crafty and start up the DIY playlist; it's time to Clone A Willy.
Why Get a Clone-A-Willy Instead of a Standard Dildo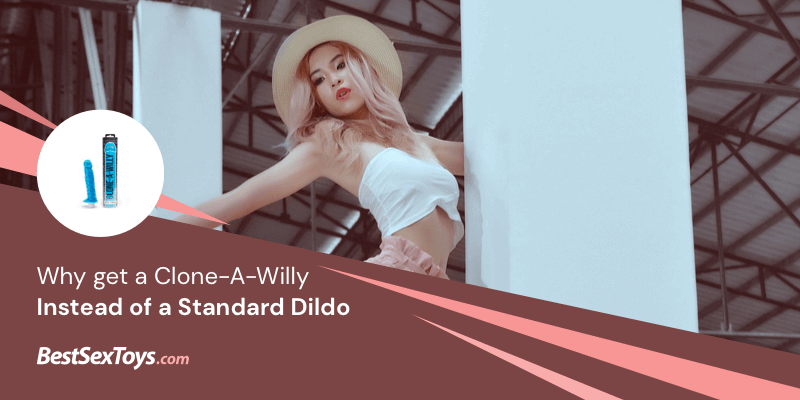 Long Distance Relationships.
Long distance relationships are tough on a couple, even if it's a temporary situation. You find that you miss the feeling of your partner laying in bed next to you. You miss their laugh and your conversations together. You miss being rode like a misbehaving stallion.
This is where Clone A Willy can come in. A gift of a Clone A Willy's means you can be together even when you're far away, distance makes the heart grow fonder. They let you masturbate and fantasize about your partner in the most specific way you can with a dildo of their exact proportions.
There's no guilt involved when riding your Clone A Willy to satisfy your needs while your lover is away, which makes it ideal in the long distance long term. Spice up phone sex with a replica of the described cock to enhance your fantasies. Come together and enjoy a Clone A Willy.
You Want a Copy of Your Own Penis.
Did somebody tell you to go and fuck yourself, and now you're curious? As a man, the penis you like playing with the most is often your own. But what would it feel like in you? Well, if you're feeling freaky and are a fan of anal play toys, Clone A Willy is here for you.
Their kits can make an exact replica of your package so that you can deliver it to yourself over and over again. Clone A Willy's are a way to keep masturbation as personal as you can.
Your Favorite Vibrating Dildo Finally Quit Working.
Everyone has had a fallen soldier in their sex toy chest. Maybe it was your first dildo from college and carries a weird sense of nostalgia and comfort. Maybe it was the perfect size with all of the perfect nubs and bumps for when you're bumping and grinding. Maybe you loved the shape of your purchased dildo but aren't crazy about the material.
If any of these or more are the case, then Clone A Willy is here for you. These kits don't only work on real-life penises but also work on vibrators and other dildos so you can bring your favorite toy back from the dead made out of durable and easy to clean silicone with a brand new vibrating motor to put through its paces.
These kits can be a godsend when a replacement of your favorite isn't available anymore, making them an ace in any hole.
You Have Strange Fetishes or Desires.
The Clone A Willy doesn't even necessarily need to be molded from a penis of dildo, anything that fits in the required tube will work. If you enjoy riding a cucumber or have a candlestick that really gets you off, you can take it and mold it into a safer silicone substitute that now vibrates.
A lot of things that people can be tempted to put into them in the heat of the moment are in no way safe or recommended to use as sex toys, but if you were into a stranger form of masturbation while you were still living at your mother's house and now can't bring yourself to do that to your body but also miss it, get a Clone A Willy.
It will eventually save you money on cucumbers regardless and will keep you from putting unnecessarily dangerous foreign objects or bacteria into your body.
You Need a Gift for a Couple or a Friend.
Nothing says, "Have a romantic night on me" like gifting your friends a Clone A Willy kit. It's more unconventional than a movie pass or tickets to the zoo and can make your friends somewhat uncomfortable upon opening, which can also have its advantages.
Clone A Willy kits are a fun surprise to newlyweds, couples just entering a long distant situation, or your one friend who won't stop talking about how great his penis is.
Do I Need Anything but the Clone-A-Willy Kit?
Creating your phallic masterpiece requires some basic household items along with the Clone A Willy kit. If you're missing a tool listed below, something can surely be improvised to complete the job.
Along with the things included in the kit itself, you will also need a mixing bowl, large metal spoon, a disposable cup or container, measuring cup, permanent marker, tape, cardboard and a pair of scissors. This seems like a lot of extra things, but they are relatively common in any household or can be purchased from your local dollar store.
How to Mold Your Clone-A-Willy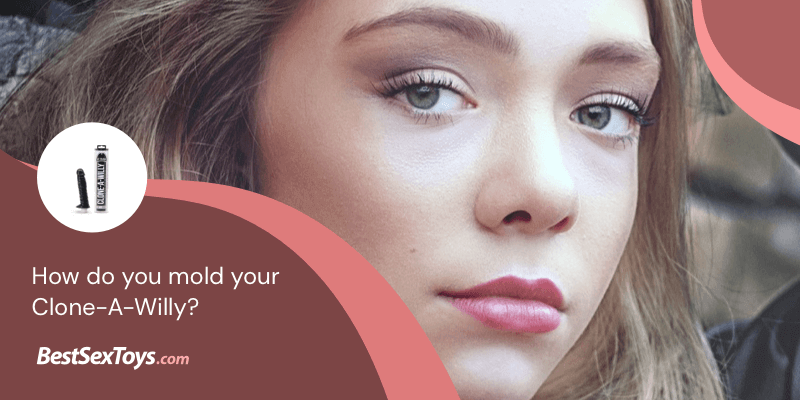 In the simplest terms, your Clone A Willy is created by using the molding powder to create a mold. When the mold is hardened, you pour the silicone into the mold, and then you insert the vibration mechanism into the top of your Clone A Willy.
You then let the entire thing set for 24 hours. Clone A Willy's are known to be more work than initially thought, so know what you're getting into. It is suggested that along with the following instructions, you also watch a few YouTube videos showing how to use Clone A Willy.
You don't want to have to buy another kit or refills because of an easily avoidable misstep. If using your own penis or the erection of your partner, know that it may be hard to stay, well, hard. The steps leading up to sticking your erection into the mold are timed, so try to be as horny as possible before trying the molding process.
Having a partner or toy there may help you get a thicker and more defined final product. Try not to panic though, refills of the molding powder are available for sale in case of potential penis failure under pressure or mistiming.
1. Open the Packaging Carefully.
Clone A Willys are created using the tube that they come in. It is highly important that you open your kit carefully, to not damage the tube or the instructions inside. Open the package and pull out all of the contents.
Inside, you should find some silicone jars, a packet of algae-based powder for the mold, a thermometer, a wooden stirring stick, and the vibration mechanism. The instructions are written on the Clone A Willy signage's back, so be sure not to throw it away.
2. Create a Workspace.
Set up your area for preparing your masterpiece and consider putting down a newspaper or an old sheet to keep everything underneath sparkly and new. Take your assortment of instruments and ingredients and have them close at hand for the next steps.
It is naive to think that making a Clone A Willy is going to be a perfectly clean and tidy process, so embrace the process and prepare your space for your cleanliness comfort level.
3. Prepare Your Tube.
Start out by preparing your tube for the molding process. This requires you to put your erect penis, the erect penis of another, or the toy/object in question next to the tube with the opening facing away from you or the base of whatever you're molding. Mark the tube about half an inch above the maximum length of your shaft with a permanent marker.
4. Cut the Tube.
Cut the tube where your line is with a pair of scissors. It is important to note that cutting the plastic is not done easily, and there can be sharp edges from the cut. If you are using the Clone A Willy on a living penis, you may want to cover the tube's edges with tape to keep from any discomfort during the process.
5. Get Your Hot Water.
Turn on the hot water in the closest sink and hold the thermometer underneath the stream until the water is a hair above 90 degrees Fahrenheit. Measure out 1 and a third cup of the hot water. Once you get your water temperature right, and have the cup in hand, get ready to move because you have two minutes.
6. Be Quick, and Mix Your Powder.
This next step needs to be done before 2 minutes elapse. Start a timer for 2 minutes and pour the water into your mixing bowl. Dump the molding powder into the water and mix as you have never mixed before. The resulting solution has to be then poured into the tube before the 2 minutes are over. The solution may be a little lumpy, and the process may be a little messy, do your best.
7. Insert Your Shaft.
With haste, insert your erect cock, or whatever you've decided on, into the mold and stay still and erect for two to three minutes. Be careful not to touch the plastic tube's sides and try to plunge into the center directly. This can be a little tricky, especially under the clock's pressure but try to be confident and straightforward in this process.
8. Pull It Out.
When you have noticed that the solution has solidified around the shaft to hold its shape, 2-3 minutes, remove the shaft from the tube. This shouldn't be any problem due to the algae-based molding compound. Wash off the penis or toy afterward just on principle.
9. Let It Sit.
Leave the mold to dry. This is said to be 2-8 hours, but it may be better just to leave your mold to sit overnight. When it comes to the casting process, you want your mold to be fully and completely dried, so if you have the extra time, give it the extra time. Putting the silicone into the mold before it has dried will cause the Clone A Willy to lose its shape and details.
10. Pour in the Silicone.
When your mold is dry, use the wooden stick to mix the two silicone jars in your disposable cup or container. Pour the mixed silicone into the mold, leaving an inch free at the top.
If you find that you are so well endowed that the silicone doesn't fill your mold, or you can see just by the jars that there isn't enough silicone to fill your mold, congratulations, you are above average. More silicone is available for purchase if you need it to completely fill your Clone A Willy mold, show off.
11. Secure and Position the Vibrator.
Take a small square of cardboard, 4 inches by 4 inches should do it, and cut an x in the center with the scissors. This x is to suspend the vibrating mechanism at the top of the dildo so that it will not sink to the bottom or move at any time during the drying process.
Slide your vibrator into its cardboard holder and set it, so the cardboard exceeds the tube's edges. Place your vibrator into the shaft with the same precision as putting your erection into the mold. If you veer off when placing the vibrator, it could peek out of the side of the willy and distribute the vibrations unevenly during use.
12. Let Your Silicone Set.
Leave your new Clone A Willy to dry for at least 24 hours. If you feel like you need to let it dry longer for any reason, go for it, you won't hurt anything. Spend this time thinking about fun new ways to use your Clone A Willy and relax after a job well done.
13. Remove and Enjoy.
When you're satisfied that your Clone A Willy is hardened and ready to go, give it a tug. No, really, the silicone shouldn't stick to the mold, and it should be fairly easy to remove. Once you have it unleashed, there's no stopping you. Go into the world and Clone A Willy.
How to Clean a Clone-A-Willy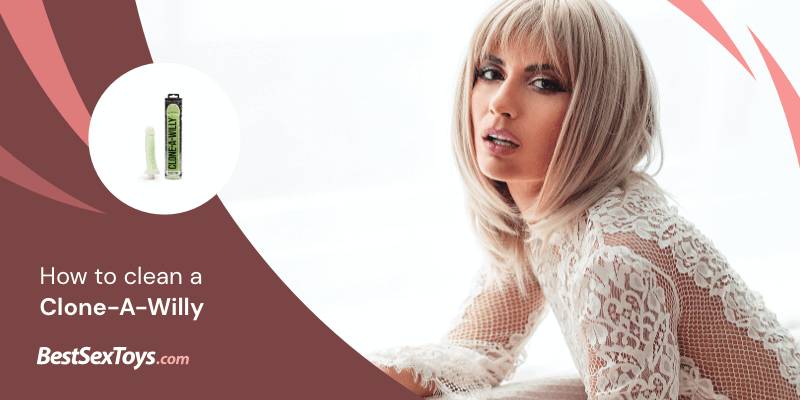 Clone A Willy's are made of soft body-safe silicone and are fairly easy to clean and care for. Silicone is qualified as a non-porous material and therefore doesn't hold odors or bacteria. Mind the instructions that come with your Clone A Willy on whether or not your device is waterproof.
If your Clone A Willy is cataloged as a waterproof vibrator, wash the dildo with warm water and mild anti-bacterial soap. If it is not waterproof, use a warm soap covered cloth to clean the dildo. It is important to use a mild anti-bacterial soap on your toys because any fragrances or perfumes could cause a rash, irritation, or other discomforts during play.
Similar Clone-A-Willy Products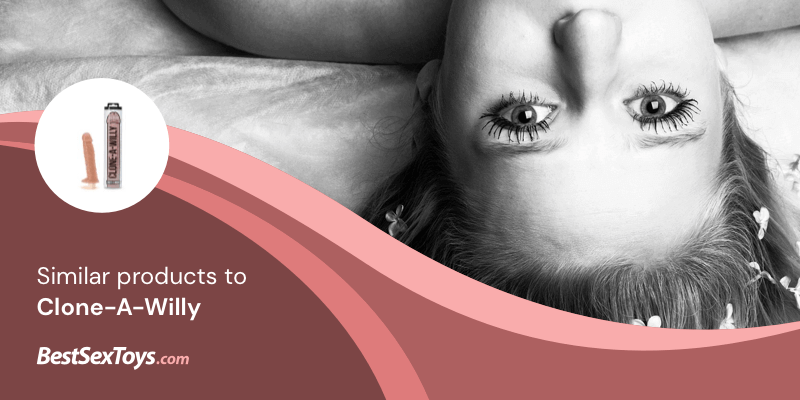 Clone-A-Willy Plus.
This upgraded package captures more of your package. These kits come with a modified tube and more silicone so that you can immortalize your shaft and testicles for your partner. Having testicles on a dildo can be an added turn on for some women, and others like the soft silicone balls as a landing zone. If any of those things appeal to you, then Clone A Willy is ready to help you have a ball.
Clone-A-Pussy.
Do you think your lover often longs for a silicone replica of your labia? Do you just find your pussy pretty and want to showcase it? Did your partner gift you a Clone A Willy, and you feel like you should return the favor? The Clone A Pussy may be for you. These kits make a non-functioning replica of your favorite vulva. So feel free to show your stuff with these soft silicone mementos.
Clone-A-Pussy Plus.
The plus kits for Clone A Pussy are a functional version of their counterparts. They combine creating a perfect copy of your favorite labia with a masturbation sleeve and case, for when you want to show your love with an always ready for more version of yourself.
There is no casting inside of the vagina, the silicone lips are attached to an already made cock sleeve with several stimulating chambers and textures.
Refills.
Clone A Willy sells refills of both the molding powder and the silicone if a user wasn't quick enough to make the mold or run out of silicone filling the mold. If you're trying to make a larger Clone A Willy, you may want to consider getting extra silicone to fill all of the length and girth needed.
More Sex Toys For Couples
All Sex Toys For Couples
All the sex toys for



Subscribe to our Newsletter
Newest Deals
Discounted Prices
Free Products
Giveaways
Promo Codes
Table of Contents
Clone-A-Willy
Check the
Best 10 Clone-A-Willy
Find the best 10 Clone-A-Willy we've gathered after reviewing dozens!
Check Now