Pussy Pumps
Didn't find what you are looking for?
View All
Best 8 Pussy Pumps in 2023
1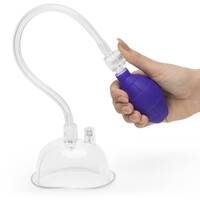 2
LoveHoney Supreme Sensation Pussy Pump
Length: 19 inches
Material: Hard Plastic
Waterproof: Submersible
Allergens: Latex-Free
2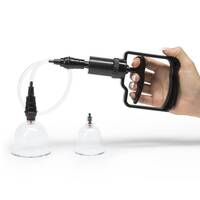 2
Dominix Deluxe Cupping Set
Length: 27 inches
Material: Hard Plastic
Allergens: Latex-Free
3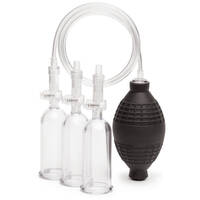 2
Swell Time Clitoris and Nipple Pump
Circumference: 3 inches
Length: 28 inches
Material: PVC
Allergens: Phthalate-Free
4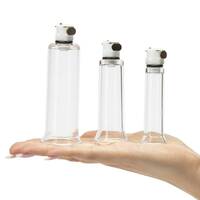 2
Clitoris Pump Excitement System
Battery Info: 3 x LR44 batteries
Power Type: Batteries (included)
Vibration speed: Multiple speeds
Circumference: 5 inches
Length: 33.5 inches
Flexibility: Rigid
Material: Hard Plastic
Waterproof: Splashproof
Allergens: Phthalate-Free
5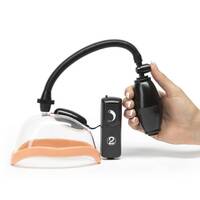 2
Battery Info: 2 x AA batteries
Vibration speed: Multiple speeds
Flexibility: Rigid
Material: Hard Plastic
Length: 5.5 inches
Waterproof: No
Allergens: Phthalate-Free
6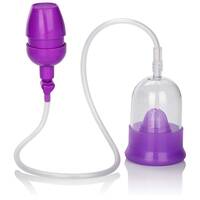 Pro Suction Massage Women
SAN: Cylinder
Silicone: Sleeve
Phthalate-Free: Yes
7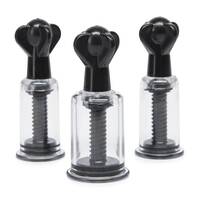 2
Nipple and Clit Triple Sucker Set
Fastening: Adjustable screw
Allergens: Latex-Free
Length: 4.5 inches
Material: Hard Plastic
8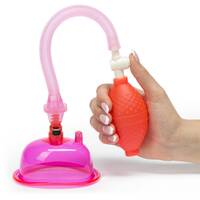 2
Circumference: 9.75 inches
Length: 4 inches
Flexibility: Rigid
Material: Hard Plastic
Waterproof: No
Allergens: Latex-Free
We have more
Pussy Pumps
View All
As seen on
What Is a Pussy Pump?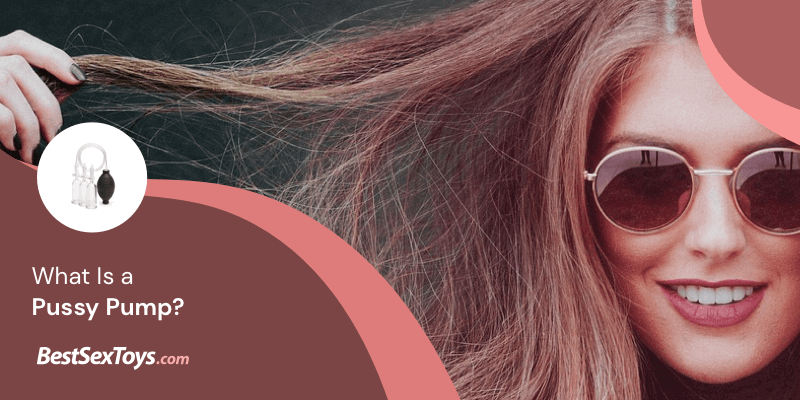 A pussy pump is a device that creates suction over the entire vulva or a smaller area, depending on the kind of pump and suction cup it has. Generally, a pussy pump has three parts that work together to create suction.
First, a cupping part is edged with a soft silicone rim shaped to allow for airtight contact against the vulva. This cupping part can come in different sizes, from the entire vulva to only a small, focused area like the clit. This part must sit neatly against the skin to produce suction.
The handheld pump is connected to the cupping section with a pipe. There are different kinds of pumps, but the most common is often a bulb made of soft silicone or rubber. This squeeze pump or bulb is compressed and released to generate suction.
It is possible to get more technical handheld pussy pumps with gauges to indicate pressure and pumps with electric motors. Some of the electric motors require batteries, but there are great rechargeable options available too.
What Does a Pussy Pump Do?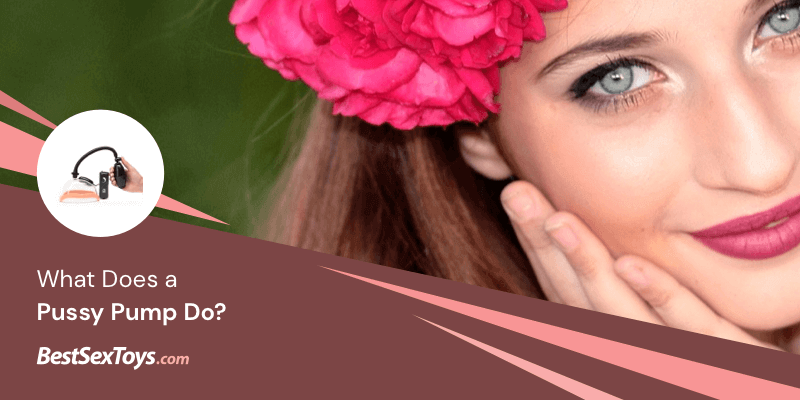 A pussy pump extracts air to create suction through a cupping device placed over the vulva or desired area to draw more blood into that area. Unlike a penis pump that makes the penis appear larger, a pussy pump enlarges the appearance of the pussy and intensifies all sensations in the vulva for a greater level of pleasure by drawing more blood to the area.
The suction on the cupped area is gentle, if done correctly, and should not cause any pain whatsoever. After using a pussy pump, the area will become engorged with blood and appear larger or puffy, which can be visually appealing.
This process's main benefit is that the increased level of blood flow to the genitals mimics the natural state of arousal, helping create the desire to have sex, become wet due to heightened arousal, and add to the sensitivity of the aroused pussy.
In addition, the sensations experienced by a partner who penetrates the aroused pussy will be heightened too, as the added circulation in the area changes the feelings of penetration. Using a pussy pump can and will affect the clitoris in the process, but if more specific attention is desired, there are smaller cupping devices available so that different areas such as the clitoris and nipples can also experience direct suction and become engorged.
Is a Clit Pump the Same as a Pussy Pump?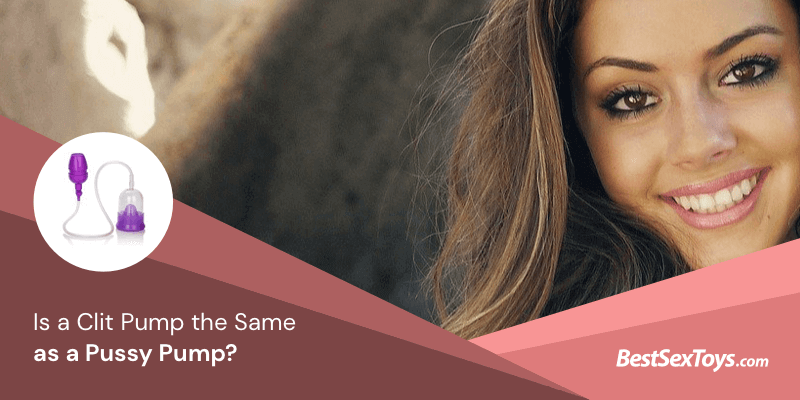 A clit pump is similar to a pussy pump in that there is a handheld pump used to create suction over a particular area, but the cupping device attached to the pump is much smaller to allow the focus of the suction to be aimed directly at the clitoris only.
Clit pumps, due to their smaller size, have recently become mostly mechanized with a whole new category of toys available that don't require hand pumping. These toys mimic the sensation and sucking that happens in the cunnilingus—oral sex for the vagina.
Because at least 73% of women need clitoral stimulation during sex for pleasure and the potential to orgasm, the direct focus that provides an added level of sensation in the clitoris is a brilliant way to ensure an orgasmic experience.
Is a Pussy Pump Safe to Use?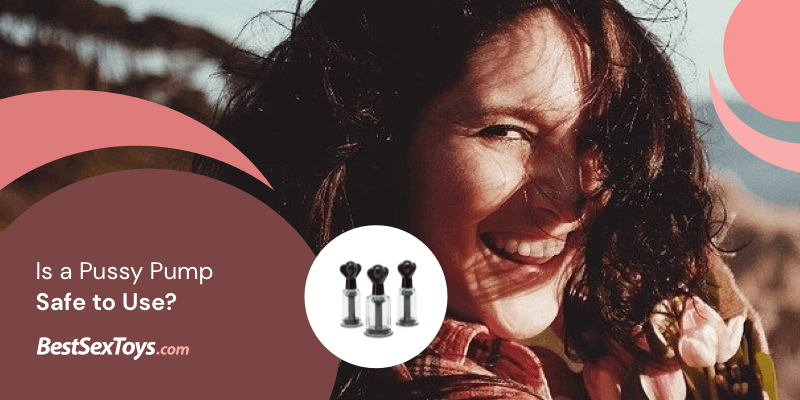 As with most sex toys, a pussy pump or even a clit pump is perfectly safe to use as long as you follow the directions and don't overdo your playtime with them. There are some situations where a pumping device should not be used, for example, over broken skin, as this would cause or aggravate bleeding and damage to the affected area.
If you have health-related issues affecting your vulva, it is advisable to check with your doctor to make sure it's ok for you to artificially stimulate the circulation there with a pussy pump.
If you have good health and want to proceed with your pussy pump, use a gentle, water-based lube to coat the rim of the cupping device that will be against your body to ensure a comfortable experience.
If there is any pain at any time, remove and stop using the pump immediately. That would indicate too much suction has been applied. There shouldn't be any pain when using a pussy or clit pumps, so if you experience pain, take a break from pussy pumping.
How to Use Pussy Pumps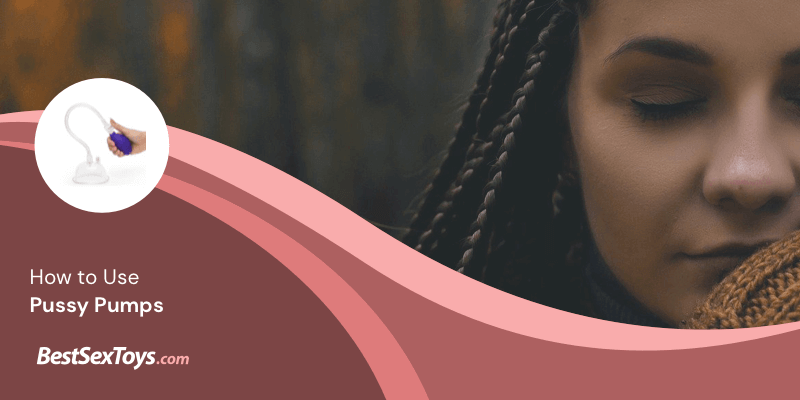 Pussy pumps can be used before foreplay to create arousal and physically tantalize a partner into playing or during foreplay itself to increase physical arousal level. They can also be part of some BDSM play if desired if games of pleasure denial are on the menu.
With any sex toy, it is always best to try it on yourself first to be comfortable and confident when you use it with a partner for the first time. This confidence adds to the sex appeal and makes sure that you get every bang for your buck out of what you spent on the toy.
A key thing to remember with pussy pumps is that the aim is to stimulate circulation to the area that is being cupped. The purpose is not to create such intense suction as to suck any flesh into the cupping part. This should not be done, so if that happens, stop pumping and take a break to engage in another kind of play.
Remember, you should always read the manufacturer's instructions before using a new toy. Below is a walk-through of using a pussy pump on yourself for the first time.
1. Apply Lube to the Rim.
Apply lube to the rim of the chamber that will cup your body. This lube is to help create the vacuum seal of the chamber for pleasurable suction. If your pussy pump's rim is made of silicone, make sure to use a water-based lube.
If the cup's rim is made of another material that is not silicone-based, it will be fine to use a silicone-based lube of your preference.
2. Get to Know the Pressure Release Mechanism.
There are different pressure release mechanisms on pussy pumps, so make sure you know where your release valve is before you start pumping so that you can release the pressure comfortably after you are satisfied with your arousal.
On most models with a soft squeeze bulb, a pressure release valve can be pressed near the bulb or even on the cupping part of the pump that simply needs to be pushed like a button for release.
3. Place the Cup Against Your Body.
Place the cup against your body, and hold it gently but firmly, so there isn't an open space between your vulva and the pussy pump's cup, all while holding the pumping bulb.
4. Create Suction.
Compress the pumping bulb once to create suction. Pay attention to the sensation of the suction and make sure that the pussy pump's cup is still in place. If you have another device that uses a lever, also only compress it once and then pay attention to how you feel, making sure you feel good.
If you are using an automated device, keep it on until you feel a change and then decide if you need to take a break or continue for a while. It will be a little strange at first as it is unusual to experience suction like this, so give yourself a moment to get used to it.
5. Release the Suction.
Once you can feel the suction on your body and it feels good, it's time to release the pressure. If you have a handheld pump with a compression bulb, there may be an easy-release valve right above the bulb. Alternatively, depending on your device, you may be able to remove the pipe that connects the cupping device to the pump, and it will release the pressure.
If you have an automatic pussy pump, you can turn off the device, and the suction will stop. Once that is done, feel free to enjoy your sense-heightened vulva as you please, but it will be best to take any other stimulation slowly and to be gentle with yourself after increasing your level of sensitivity.
How to Clean a Pussy Pump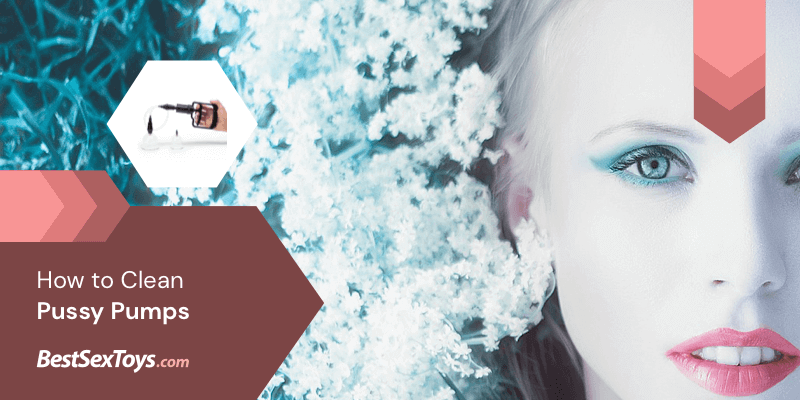 The first step of cleaning your pussy pump is to make sure you know what materials the different parts are made of. The manufacturer will always give the best advice on cleaning your particular toy, so remember to read any instructions provided in the box with your toy.
To give you a better idea, though, here are the different sex toy materials that can either be classed as porous or non-porous and what this means for cleaning them.
Porous Materials
Cyberskin, elastomer, jelly rubber, nylon, neoprene, vinyl, soft vinyl, acrylic, and leather will allow the bacteria to get into the material itself, so these need a bit of extra care and should be washed immediately after use. Soap and warm water are the best for cleaning these toys.
If any toys are battery operated or vibrate in any way, don't submerge them and use a warm soapy cloth to clean and a rinsed warm cloth to rinse.
Non-Porous Materials
Pyrex, silicone, glass, and stainless steel materials do not let any bacteria in, and so are better options for toys that you may want to share with others. Pyrex, silicone, and stainless steel can all be placed in boiling water to disinfect them or even on the top rack of your dishwasher, so if you are planning to share your toy, these materials are the best options.
If you like the idea of using glass toys, remember this material should not be exposed to extreme temperatures as it may change shape or even shatter in extreme hot or cold conditions.
If you have a pussy pump comprised of different kinds of materials, the best cleaning method is warm water with soap. To wash your pussy pump, take apart the pussy pump where possible and wash the parts in warm, soapy water. Rinse the parts with fresh water, and then leave your pussy pump parts to air dry.
Air drying is best as it doesn't leave behind any lint or cross-contamination. Once the parts are completely dry, reassemble your pussy pump and store it out of direct sunlight in a cool, dark, dry place. If you have a motorized pussy pump, make sure you do not submerge the motor in water.
If the motor is covered with soft silicone, use a warm soapy cloth to clean and a rinsed warm cloth. Always make sure that any battery-operated or electronic parts do not get wet.
How Much Does a Pussy Pump Cost?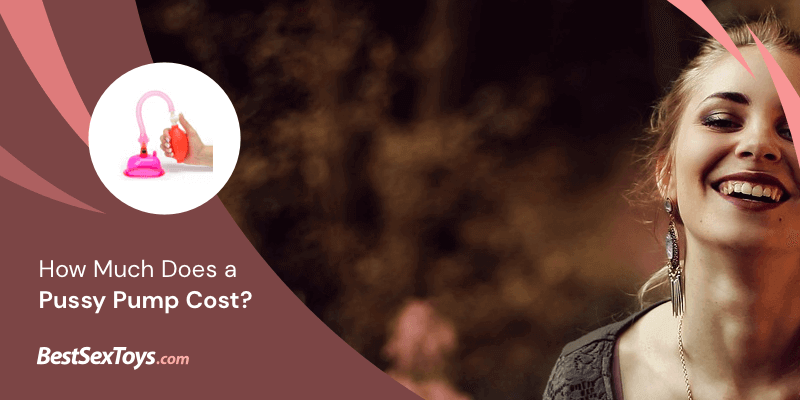 There is a range of different pussy pumps on the market. Pussy pump's prices go from $29 to $199.99. Prices vary depending on the features and materials used. Basic mechanical pussy pumps range from $29.99 to $49.99. For vibrating high-end pussy pumps, the price range is between $49.99 to $199.99.
More Sex Toys For Women
All Sex Toys For Women
All the sex toys for



Subscribe to our Newsletter
Newest Deals
Discounted Prices
Free Products
Giveaways
Promo Codes
Table of Contents
Pussy Pumps
Check the
Best 8 Pussy Pumps
Find the best 8 Pussy Pumps we've gathered after reviewing dozens!
Check Now