Vibrating Masturbators
Didn't find what you are looking for?
View All
Best 10 Vibrating Masturbators in 2023
1
Great Deal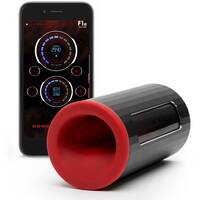 2
Lelo F1s Developer's Kit App
Material: Silicone
Internal Length: 4.5 inches
Length: 5.5 inches
Opening: Neutral
Run Time: 120 minutes
Power Type: Rechargeable
Vibration speed: Multiple
Waterproof: Submersible
2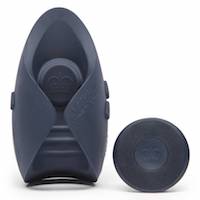 2
Material: Silicone
Internal Length: 4 inches
Opening: Neutral
Run Time: 60 minutes
Power Type: Rechargeable
Vibration speed: multiple
Allergens: Phthalate-Free
Waterproof: Submersible
3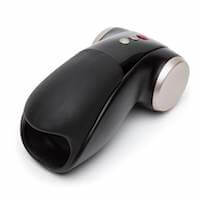 2
Fun Factory Cobra Libre II
Material: Silicone
Internal Length: 3.5 inches
Opening: Neutral
Power Type: Rechargeable
Vibration speed: multiple
Allergens: Phthalate-Free
Waterproof: Submersible
4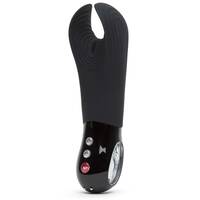 3
Material: Silicone
Flexibility: Flexible
Circumference: 6.75 inches
Length: 7.5 inches
Power Type: Rechargeable
Vibration speed: Multiple
Allergens: Latex-Free
Waterproof: Submersible
5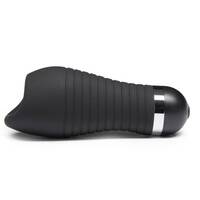 2
Material: Silicone
Internal Length: 3 inches
Opening: Neutral
Battery Info: 3 x AA batteries
Vibration speed: Multiple speeds
Allergens: Latex-Free
Waterproof: Submersible
6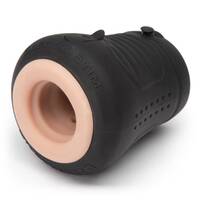 2
Material: Soft Plastic
Length: 4.5 inches
Allergens: Latex-Free
7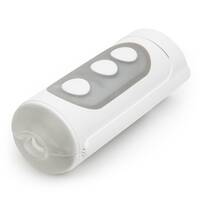 Tenga Flip Male Masturbator
Internal Length: 6.5 inches
Opening: Neutral
Material: Soft Plastic
Waterproof: Submersible
8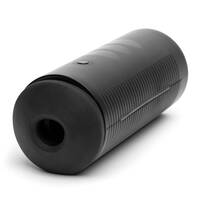 2
Material: Soft Plastic
Internal Length: 8.5 inches
Opening: Neutral
Power Type: Rechargeable
Vibration speed: Multiple
Waterproof: No
9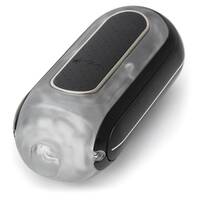 2
Material: Soft Plastic
Internal Length: 6 inches
Opening: Neutral
Power Type: Rechargeable
Vibration speed: Multiple
Waterproof: Splash-proof
10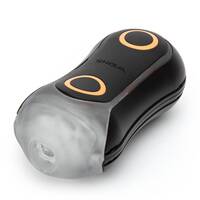 TENGA Strong Male Masturbator
Internal Length: 5.5 inches
Opening: Neutral
Material: Soft Plastic
Waterproof: Submersible
We have more
Vibrating Masturbators
View All
As seen on
What Is a Vibrating Masturbator?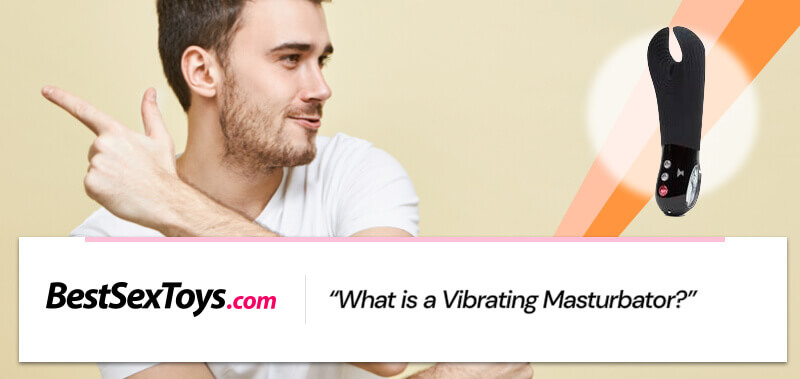 A vibrating masturbator is a sex toy designed to introduce a little extra excitement and stimulation to a man's masturbation game.
First invented in the early 90s, the original models were concealed in the shape and form of an actual Flashlight with a special type of material on the inside that replicates an actual vagina's feeling.
Since its conception, the vibrator masturbator has been manufactured in countless different variations with multiple uses, functions, and attachments.
Who Uses a Vibrating Masturbator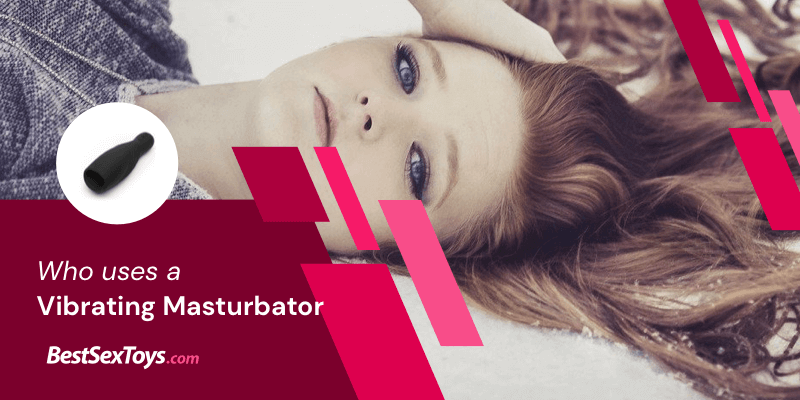 Vibrating masturbators are most commonly used by single men who do not have a steady sexual partner or traveling spouses who don't have regular access to their partner.
However, solo men are not the only ones who can enjoy this toy. Men who are in relationships with men or women who either won't have regular intercourse or can't due to medical reasons find relief without straying by employing a vibrating masturbator.
Couples may also get enjoyment out of using the vibrating masturbator on each other. Some models come with varying vibration speeds and rotating orbs that intensify a man's stimulation. Many couples enjoy including vibrating masturbators in their foreplay.
Different Types of Vibrating Masturbators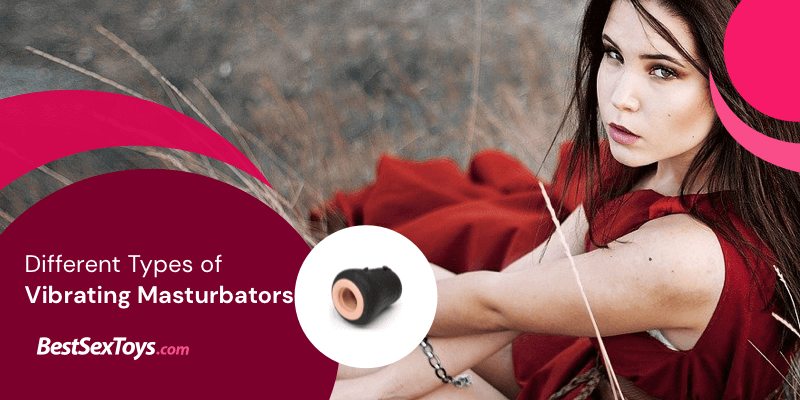 There are several assortments of vibrating masturbators to choose from. Some are designed as a simple ring that slides over the penis, while others are full cavity sleeves that you slip the penis into.
Here are some of the most common designs in the market:
Ring Vibrating Masturbators
A ring vibrating masturbator is just like it sounds: a ring that slides down over the penis and then vibrates. Cheaper models may only have one vibration speed, while higher-priced ones usually have multiple speeds and patterns. Some rings are lined with skin-like material that makes them more pleasurable to slide up and down the penis manually.
Full-Sleeve Vibrating Masturbators
Also called a fleshlight, a stroker, or a pocket pussy, a full-sleeve vibrating masturbator was designed to simulate a human orifice. These masturbators come in many different styles, each with its special uses or functions.
External Pressure Vibrating Masturbators
External pressure vibrating masturbators are simply pressed against the penis or prostate. These masturbators either come with batteries or rechargeable packs and can feature multiple settings and material.
Vibrating Masturbators Features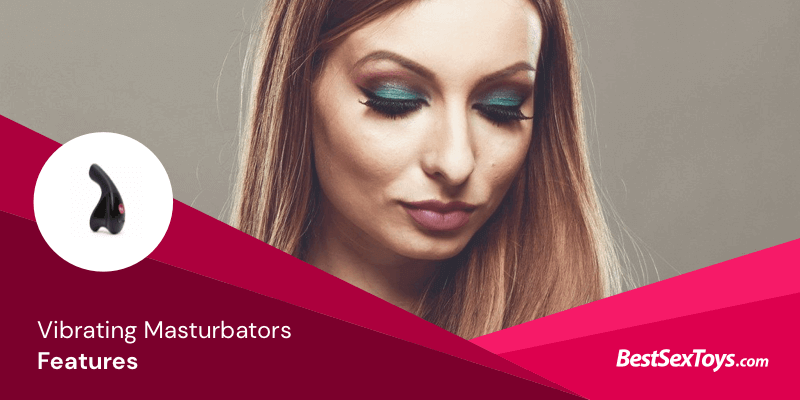 Specially Shaped Chamber
The interior chamber on most vibrating masturbators is designed to mimic actual human stimulation. The right vibrating masturbator for you will depend entirely on what you're wanting it to feel like you are having sex with. These vibrators can feel like a mouth, vagina, anus, or hand.
Flip-Open Designs
Many of the most modern designs of vibrating masturbators are engineered with enjoyment and ease of cleaning. Vibrating masturbators that do not open might feel just as good as the flip-open styles, but they are much more likely to grow mold even when thoroughly sanitized. A flip-open design allows you to clean your toy from top to bottom and then air-dry it completely.
Adjustable Pressure Pads
Many men enjoy changing up the pressure when masturbating. Fortunately, most of the latest models of vibrating masturbators come with manual or automatic pressure pads that can be manipulated to either increase or decrease pressure.
Orbs and Nubs
As if flesh-like cavities and adjustable pressure pads were not enough, some vibrating masturbators kick it up a notch by including little automated orbs. Both the top and bottom of these toys have these rotating and gyrating nubiles that apply an intense sensation to the penis for maximum pleasure.
Media Compatible
For a man that wants to take his masturbating pleasure to the next level, there are now vibrating masturbators that are designed to be plugged into a device. These toys will add a realistic simulation experience while watching specially made porn movies or playing VR adult simulation games.
Vibrating Masturbators Materials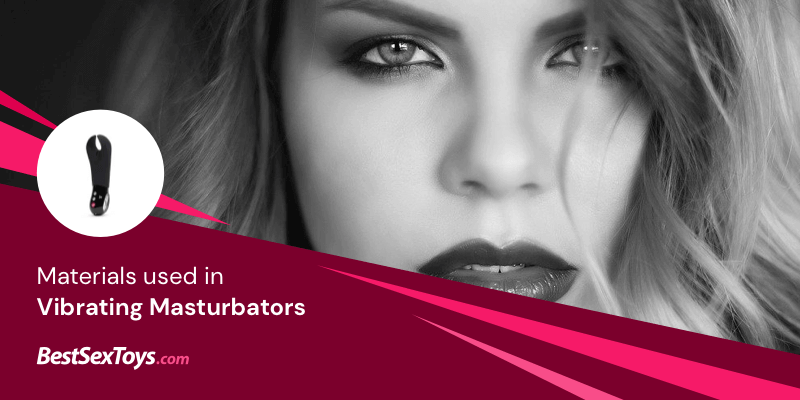 Exterior Materials
The outside walls of vibrating masturbators are generally made of either a hard silicone or a hard plastic-like PVC. Both materials have their benefits. Hard silicone is slightly more durable and less porous than PVC, but it cannot contact a silicone-based lube.
On the other hand, PVC is a little bit more porous, requiring extra care when sanitizing but can touch just about any lubricant on the market.
Interior Materials
Manufacturers of full-sleeve vibrating masturbators tend to closely guard their specific materials under patent, so it may be difficult to research exactly which different material masturbators are made out of. That being said, almost every full-sleeve vibrating masturbator contains some type of synthetic rubber.
The two most common types of material you will see when shopping for a vibrating masturbator are silicone and Thermoplastic Elastomer (TPE). Silicone is the most common and often the most affordable, but it's hard to know which grade you're getting. Better grade silicone provides a better result. TPE is a little newer on the market but has received some decent reviews from consumers.
How to Pick the Right Vibrating Masturbator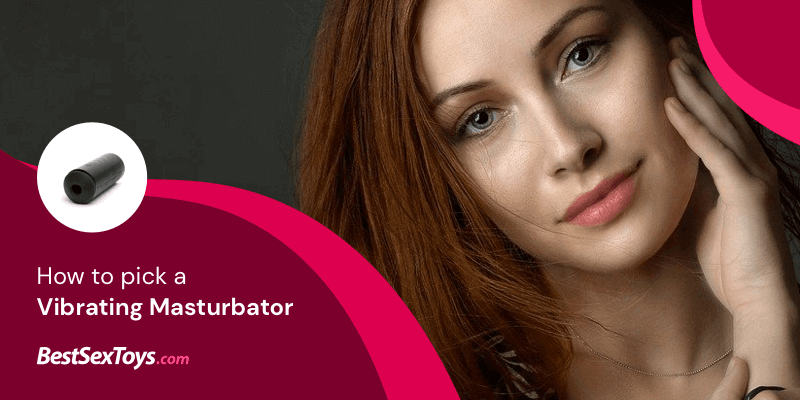 Research the Market
Jumping headfirst into purchasing your first vibrating masturbator can be downright overwhelming. With so many different designs, features, and attachments out there, it's easy to become confused rather quickly.
Before you whip out your credit card, it's a good idea to have the same basic knowledge of what's available. Research any functions, materials, and uses that you don't fully understand.
Know What You Want
Having a rough idea of what you think you would be interested in ahead of time can save you many headaches while shopping. Are you looking for something to enjoy with a partner or mainly for riding solo? Do you want your toy to feel more like a mouth or a vagina? What type of adjustments do you want in a toy?
Comparison Shop
After you've narrowed down your search to the vibrating masturbators that fit your criteria, take a moment to make some comparisons. This is where you'll likely decide the toy that will give you the biggest bang for your buck.
How to Use a Vibrating Masturbator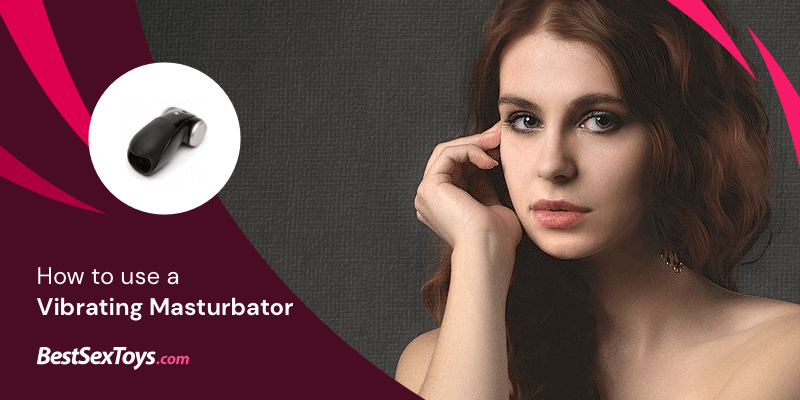 1. Follow Instructions Carefully.
Taking a few minutes to read over the instructions of your new vibrating masturbator may be the last thing you want to do upon receiving it, but you could find some pretty useful information in there.
The instruction manual is where you'll hopefully be able to find any pertinent information regarding your new vibrating masturbator. Information on everything from how to power your toy, operational guidelines, and directions for pairing with your mobile device or other media can often be found here.
2. Sanitize Before Use.
Most manufacturers of sex toys taut having extremely sanitary conditions in their manufacturing and packaging facilities. However, to be on the safe side, it's always a good idea to sanitize your vibrating masturbator before it comes in contact with your genitals. Check the instructions to determine if your product is waterproof or not.
3. Charge Completely.
There is nothing worse than being halfway through playtime and having your vibrating masturbator run out of power. Make sure you have it fully charged before you start. The instructional manual will tell you exactly how to insert batteries or connect the rechargeable base. There will often be a light on the base that will either turn on or off when fully charged, depending on the specific device.
4. Lube It Up.
Most vibrating masturbators are designed to be fully enjoyed when a lubricant is added. Different designs or personal preferences may call for more or less lube. Experiment with different types and amounts until you find the right choice for you.
Just remember, if your vibrating masturbator is made from PVC or another hard plastic that you can pretty much use any lubricant, but if it is made out of silicone, you do not want to apply any silicone-based lubricants. A silicone-based lubricant will erode a silicone sex toy.
5. Explore Your Options.
Whether you are unboxing your new vibrating masturbator with your partner or planning on going it solo, take some time getting to know how the features and functions work.
Experiment with different settings such as vibration speed, suction, pressure, rotating orbs, and temperature controls. The possibilities for use are endless, and you never know what you might discover you like.
6. Follow Proper Cleaning Instructions.
The instructions should provide you with clear-cut cleaning and sanitation procedures and should also indicate whether or not your vibrating masturbator is waterproof or not.
7. Charge Before Storing.
Just as you did when you first unboxed your vibrating masturbator, you probably will want to make sure it is fully charged before storing it away. It is quite an inconvenience to be hot and ready in the mood just to find your toy is out of juice. Remember to make sure it is completely dry before attaching the charging base.
8. Store Safely and Discreetly.
After your vibrating masturbator is cleaned, thoroughly dried, and fully charged, tuck it safely away. Where you stash your toy is purely up to your discretion, but you may want to keep it in a plastic bag or container to protect it from any dust, debris, or infection-causing bacteria.
Safety Precautions When Using a Vibrating Masturbator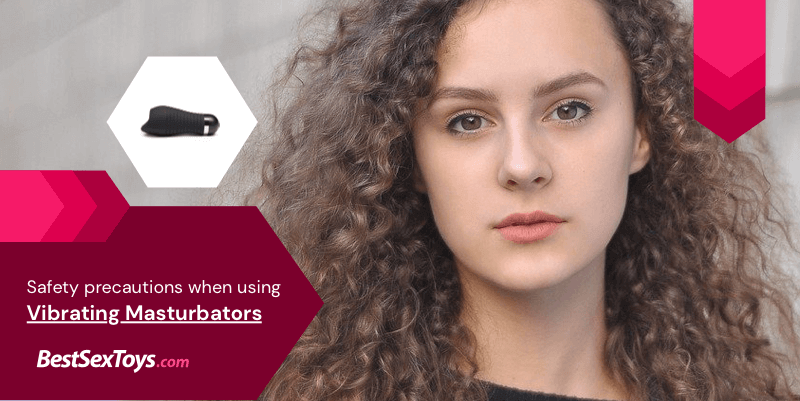 Your specific vibrating masturbator should come with precise instructions for operating it safely. If you have selected a sleeve vibrating masturbator, pay extra attention to the instructions.
With some sleeves, you'll want to insert your penis before turning on the power unit and then switch the power unit off before removing your penis. Do not use a rechargeable vibrating masturbator while it is still connected to the charging base and if it is not functioning properly, get rid of it.
How to Clean a Vibrating Masturbator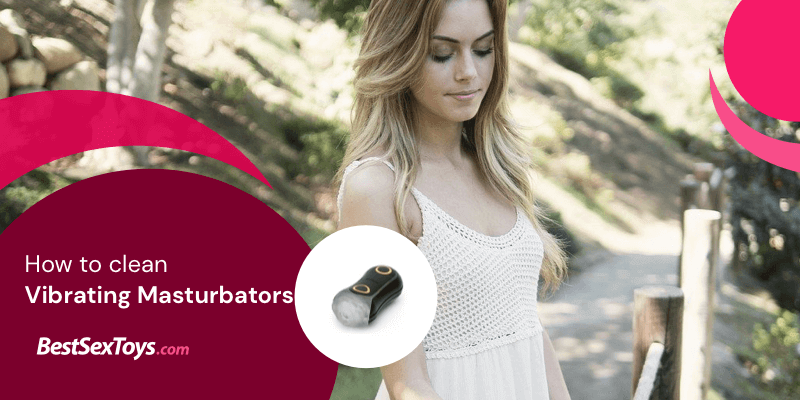 Many modern vibrating masturbators are completely waterproof, making them extra fun in the tub and a cinch to clean up. Simply drop in a sink of soapy water or the dishwasher and be done with it.
However, some toys are only waterproof when certain components are removed, or they cannot be submerged at all. With these products, you'll want to grab a soapy washcloth (or two) and scrub away while carefully avoiding delicate components.
Where to Find a Vibrating Masturbator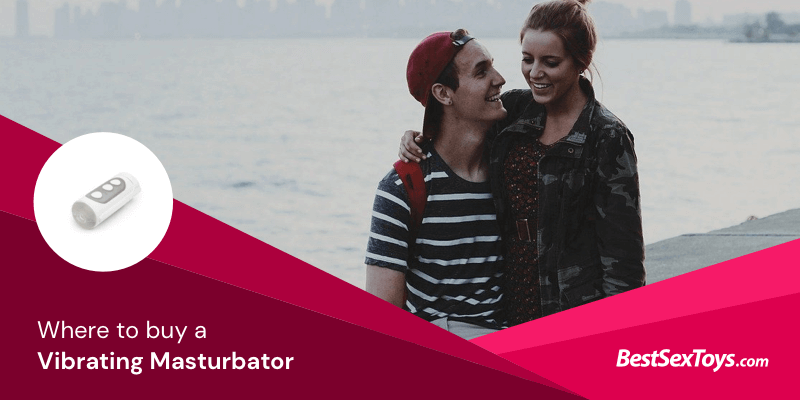 Adult Toy Store
Shopping for a vibrating masturbator in an adult toy store may sound like a no-brainer, but it may not be as ideal as you would think. While a sex toy shop is certain to have a few models in stock, most of their inventory seems to be geared towards female masturbation toys.
Two other downsides of buying a vibrating masturbator in an adult toy store are price and lack of privacy. Specialty shops almost always mark up their products more than an online dealer would.
While having a salesperson available to ask questions might be desirable by some, shoppers who might be a little shyer about their special purchase might find the engagement embarrassing.
Online Supplier
An online supplier is one route to go for ample varieties and affordable prices for numerous vibrating masturbators. Shoppers are sure to find the model they seek and at a price that's easy to swallow. However, the selection online could seem overwhelming for a first-time purchaser, and trying to comparison-shop might prove even more difficult.
Adult Toy Review Site
A quick scour across the web will show you that adult toy review sites have become quite common sources for sex toys in recent years. Not only do these sites provide ample selection at reasonable prices, but they also offer valuable information to help the shopper make their final purchasing decisions.
How Much Do Vibrating Masturbators Cost?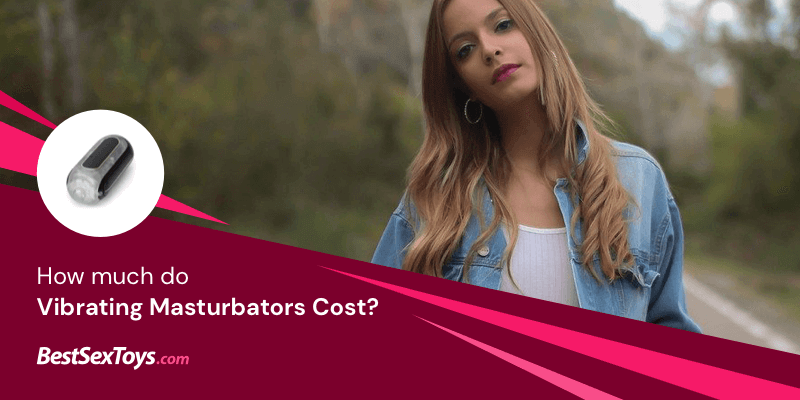 Vibrating masturbators come in a wide range of prices that vary depending on the materials used, the product's popularity, the functions, the extra features, and the purchasing location.
You could end up paying under $20 for a simple vibrating penis ring or up to nearly $300 for a high-tech, media-compatible full-sleeve vibrating masturbator.
All the sex toys for



Subscribe to our Newsletter
Newest Deals
Discounted Prices
Free Products
Giveaways
Promo Codes
Table of Contents
Vibrating Masturbators
Check the
Best 10 Vibrating Masturbators
Find the best 10 Vibrating Masturbators we've gathered after reviewing dozens!
Check Now