Luxury Vibrators
Didn't find what you are looking for?
View All
Best 10 Luxury Vibrators in 2023
1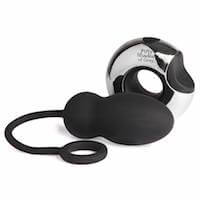 2
Material: Silicone
Flexibility: Firm
Circumference: 4 inches
Insertable Length: 3 inches
Length: 8 inches
Power Type: Rechargeable
Vibration speed: Multiple
Allergens: Phthalate-Free
Waterproof: Submersible
2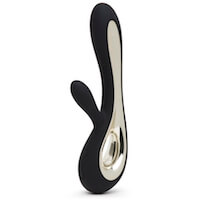 2
Material: Silicone
Flexibility: Firm
Circumference: 4.25 inches
Insertable Length: 5 inches
Length: 8.5 inches
Power Type: Rechargeable
Vibration speed: Multiple
Allergens: Phthalate-Free
Waterproof: Submersible
3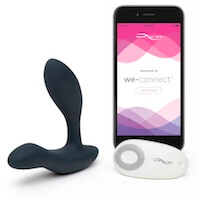 2
Material: Silicone
Flexibility: Firm
Circumference: 3.5 inches
Insertable Length: 4 inches
Length: 4.5 inches
Power Type: Rechargeable
Vibration speed: Multiple
Allergens: Latex-Free
Waterproof: Submersible
4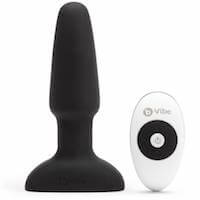 2
Material: Silicone
Flexibility: Firm
Circumference: 5 inches
Insertable Length: 5 inches
Length: 6 inches
Run Time: 90 minutes
Power Type: Rechargeable
Vibration speed: multiple
Allergens: Phthalate-Free
Waterproof: Splash-proof
5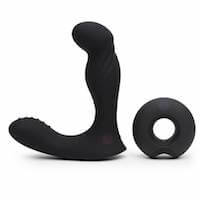 2
Material: Silicone
Flexibility: Firm
Circumference: 4.5 inches
Insertable Length: 4 inches
Length: 5.5 inches
Power Type: Rechargeable
Vibration speed: Multiple
Allergens: Phthalate-Free
Waterproof: Submersible
6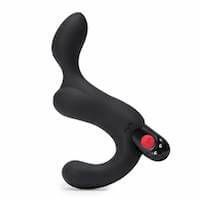 Circumference: 4.5 inches
Insertable Length: 5.5 inches
Length: 7 inches
Flexibility: Flexible
Material: Silicone
Allergens: Phthalate-Free
Power Type: Rechargeable
Vibration speed: Multiple
Waterproof: Submersible
7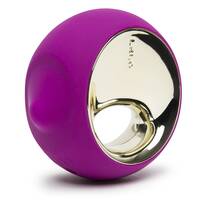 Luxury Clitoral Pleasure Stimulator
Flexibility: Rigid
Material: Silicone
Power Type: Rechargeable
Vibration speed: Multiple speeds
Waterproof: No
8
Best Seller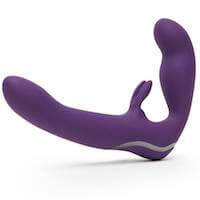 2
Material: Silicone
Flexibility: Flexible
Circumference: 4.25 inches
Insertable Length: 5 inches
Length: 8 inches
Run Time: 60 minutes
Power Type: Rechargeable
Vibration speed: multiple
Allergens: Latex-Free
Waterproof: Submersible
9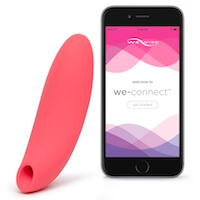 2
Material: Silicone
Flexibility: Flexible
Circumference: 4.25 inches
Length: 6 inches
Run Time: 120 minutes
Power Type: Rechargeable
Vibration speed: Multiple
Allergens: Latex-Free
Waterproof: Submersible
10
2
Circumference: 4.75 inches
Insertable Length: 5.5 inches
Material: Silicone
Vibration speed: Multiple
Flexibility: Flexible
Allergens: Latex-Free
Waterproof: Submersible
We have more
Luxury Vibrators
View All
As seen on
What Is a Luxury Vibrator?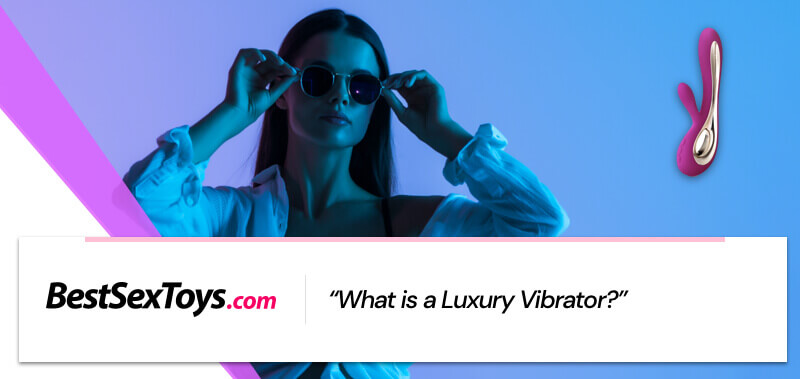 A Luxury Vibrator is a premium sex toy with high-end features, superior visual aesthetics, and a whopping multi-dollar price tag. It could be a top-of-the-line clit vibrator, butt plug, dildo, or any other vibrating sex toy for that matter. The price range varies from a few hundreds of dollars to jaw-dropping thousands of dollars written on their price tags.
Surprisingly for some products, the price tag makes a lot of sense, like a clit stimulator made of 24-karat gold and a butt plug with diamonds. If you're wondering about the inspiration behind luxury vibrators, it's the increasing demand in the market.
The constant evolution of snazzy sex toys, along with persistent consumer needs and growing public interest, has greatly inspired a lot of adult toy manufacturers to come up with upscale versions of well-loved products, particularly dildos, anal sex toys, and vibrators.
For apparent reasons, luxury vibrators spell class, sophistication, and glamour. It is for this reason that they are pricy and fall under the luxury line. Although some of their features can also be found in most affordable vibrators, specific features make luxury vibrators extremely fascinating and glitzy.
Some of these are their premium materials, meticulous design, temperature control features, and multiple modes of vibrations that you and your partner can control from anywhere in the world.
Sex toy manufacturers have valid reasons in mind for crafting sex toys that cost hundreds to thousands of dollars. And if you're wondering about the reason and logic behind luxury vibrators, think of it this way. If you can splurge on expensive wine, dinner, and designer brands, then there's no reason why you shouldn't splurge on your sexual wellness.
As the famous saying goes, "you can't buy true love, but you sure can buy a sensational orgasm". Therefore, luxury vibrators are glorious self-care treats that you can invest in or buy for a loved one as a present. They are more than just novelty sex paraphernalia, but extravagant personal gadgets that can spice up your days and nights, and every moment in between.
Types of Luxury Vibrators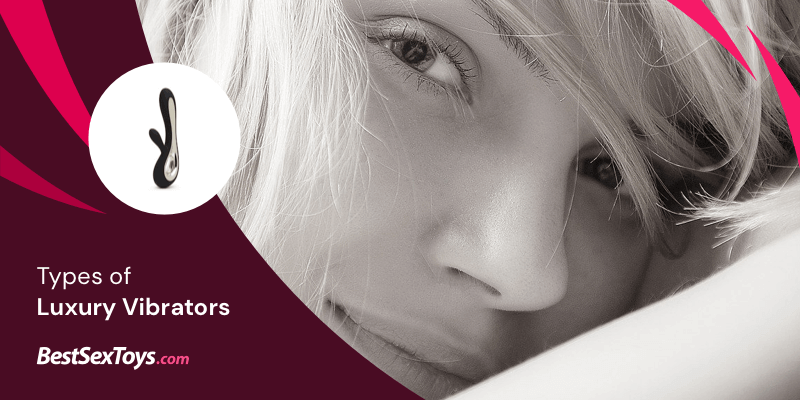 If you're under the impression that a sex toy doesn't have to cost hundreds to thousands of dollars for it to be incredible, look at the big picture. There's a justification why a designer bag is more expensive than a generic bag even though they practically serve the same purpose.
Top-of-the-line luxury vibrators possess certain qualities that make them superior in the sex toy market. It could be the craftsmanship or the rarity of its material. Let's find out the different types of luxury vibrators and the explanation behind their lavish price tags.
Anal Luxury Vibrator
An anal luxury vibrator is a premium anal sex toy perfectly packed with all the features you can dream of that can leave you shuddering with delight and pleasure. It could either be a vibrating butt plug, vibrating dildo, or vibrating prostate massager with something extravagant to offer.
Anal luxury vibrators combine pleasure with class because they are made of the finest materials like high-grade silicone, glass, or stainless steel metal. And because they are the best of the best, they have the highest safety features and functionality.
Some models combine the features of anal beads with an anal dildo to deliver maximum pleasure, while others have a well-textured shaft that effectively massages the sphincter with every thrust in the anus.
You can expect other attributes from anal luxury vibrators: rechargeable internal batteries, waterproof design, and multiple vibration modes and intensities. These features enable its user to experiment with different levels of pleasure and stimulation. The price range varies to a great extent and can go as high as $2000.00. Anal vibrators and plugs with gemstones may have a higher price tag on them.
Clitoral Luxury Vibrator
A clitoral luxury vibrator proves that the female genitals deserve the highest quality of loving and stimulation. And if you think that a 100-dollar clit vibrator does the job well enough, how much more can you expect from a smooth and flashy 24-karat clit vibrator with temperature control.
There are amazing perks that come with upgrading your trusty vibrator to clit luxury vibrator. For one thing, high-quality vibrations tend to come from high-quality materials such as stainless metal, premium silicone, or glass.
Moreover, superior quality refers to a vibrator that doesn't overheat, is fully-rechargeable, waterproof, and can work for an extended period of time. On the bonus side, it's always a treat to have a clit luxury stimulator that offers numerous settings and different types of pulsations. A gold clit luxury stimulator that's perfect for temperature play costs $3900.00. A stainless steel version is also available for $2900.00.
G-Spot Luxury Vibrator
The most distinct characteristic of a G-spot vibrator is its turned-up tip at the end and anatomical form that allows its user to stimulate the anterior wall of the vagina. It hits the G-spot perfectly and delivers earth-shaking orgasms that you'd want to relive over and over again. Taking things to the next level are G-spot luxury vibrators that offer high-grade features and extra modes of stimulation for a premium price.
What makes G-spot luxury vibrators better than their affordable counterparts? They are fully loaded with multiple vibration modes and intensity levels, have waterproof designs, and offer simultaneous clit stimulation.
Most models are USB rechargeable and have extended battery life. And because G-spot luxury vibrators bring something extra in the bedroom, they guarantee unforgettable sensations that are worth every penny.
Some models are ideal sex toys for couples in a long-distance relationship because both partners can control the luxury vibrator using a smartphone app through Bluetooth connectivity. If your partner is anywhere across the globe, he can send you pleasurable vibrations through the app to keep you sexually-satisfied despite being miles apart.
So make sure to keep your G-spot luxury vibrator with you in your bedroom because virtual sex just got real and more interactive.
Wearable Bullet Luxury Vibrator
Wearable bullet luxury vibrators are absolute scene stealers in the world of luxury vibrators. They are small, stylish, and irresistible. And who would have thought that sex toys make great fashion statements? Bullet vibrators are wearable sex toys, and they make elegant pendants. They are available in gold, silver, platinum, and stainless steel.
Don't let yourself be fooled by these seemingly harmless accessories because they deliver far more intense pleasure than you can imagine. A wearable bullet luxury vibrator is USB rechargeable, 100% body-safe, discreet, and gets the job done anytime, making it a great sex toy for women who are always on the go.
Price starts at $149.00 but can go as high as a few thousands of dollars, especially if you want something flashier and more luxurious.
Dildo Luxury Vibrator
Dildo luxury vibrators are not just pleasuring toys but also absolute masterpieces. How would you like to indulge in a penetrative sex toy that is perfectly crafted from the silkiest silicone or 24-karat gold that's fit for a queen? If you're ready to experience the most expensive orgasm you can imagine, a dildo luxury vibrator is exactly what you need.
A dildo luxury vibrator can prove to you that not all dildos are the same. If you appreciate visually pleasing design and superior technology, and you're willing to shed more bucks for a much better product, then you'll find satisfaction in a dildo luxury vibrator. There are different varieties currently available in the market, and each one had been carefully crafted to ensure premium quality, safety, and top performance.
What can you expect from a luxury dildo? Take your solo play to new heights with a quiet motor, better stimulation, and different levels of intensity. You can also explore multiple settings that offer a variety of realistic sensations during playtime. Other premium features include waterproof design, remote control, and a shape and size that deliver intense pleasure.
Massage Wand Luxury Vibrator
A massage wand luxury vibrator is a multi-purpose sex toy and massager that could last for years. The luxurious version of the classic wand vibrator offers multiple speeds, quiet vibrations, a powerful and heavy-duty motor; and metallic details that's suitable for temperature play.
Massage wand luxury vibrators have sleeker designs with a shiny metallic exterior that is made of aluminum and titanium or other premium metals. They have a more polished look that delivers powerful and tremendous vibrations than their cheaper counterparts.
Who can resist 10 vibration speeds and 20 vibration patterns that can make your solo play far more sensational than ever? And if the cord attachment annoys you, you'll find satisfaction in cordless and rechargeable models.
Fancier options for wand luxury vibrators may cost a bit more, but they are absolutely worth their price because you'll feel the difference in every detail. Other premium features you can expect are a slightly curved and ergonomic handle that's easy on your wrist, 100% waterproof design, rechargeable batteries that last for up to two hours of continuous use, and a standby duration of up to 3 months.
What to Consider When Buying a Luxury Vibrator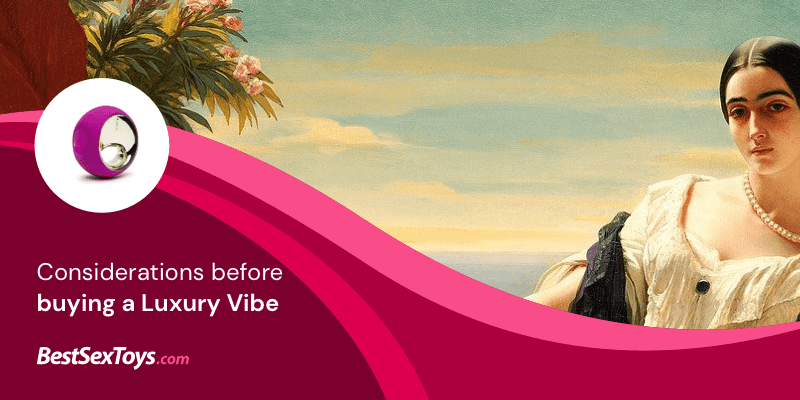 When buying a luxury vibrator, it's important to pay close attention to the features that matter most to you. If you're going to spend several hundreds of dollars on a luxury sex toy, you might as well find a product that delivers the sensation that you love the most.
You may choose a luxury vibrator that accurately imitates oral sex sensations or something that amplifies masturbation beyond the boiling point. To determine the right luxury vibrator that's worth your money, here are some things you might want to consider;
1. Purpose.
What type of luxury vibrator do you prefer? Take note that choosing the right vibrator depends primarily on how you intend to use it. Consider the stimulation that you're aiming for. Examples are clitoral, G-spot, vaginal, anal, prostate, or nipple.
Decide if you want something that you can use to penetrate the vagina and/or anus, or a luxury vibrator that's exclusively for external use. Knowing the purpose you want in a luxury vibrator will enable you to narrow down your choices.
2. Price Range.
How much are you willing to spend on a luxury vibrator? One good thing about luxury vibrators is that there's a huge price gap between different types and models.
There are numerous options you can explore whether you're thinking about spending a few hundreds or several thousands of dollars. It all depends on how much money you're willing invest and what premium brand, qualities, and aesthetics you're particularly rooting for.
3. Features.
What are the most important features that satisfy your needs during sex? Suppose you're more particular with visual aesthetics and design. In that case, you can benefit from luxury vibrators made of high-end materials such as clinical-grade silicone, gold, stainless steel metal, or a combination of these.
And if technology and functionality are more important to you, there are luxury vibrators that have state-of-the-art features like multiple settings, app-controlled capability, vibrations that go along with the music, and temperature control, among many others.
4. Rechargeable or Battery-Operated.
Do you prefer a rechargeable vibrator or a battery-operated luxury vibrator? This is an important consideration because you have to pick a product that complements your personal needs and lifestyle. In terms of usability, both have unique advantages; and your choice primarily depends on what you believe is more sustainable and convenient for your everyday life.
5. Brand.
Is there a particular brand of luxury vibrator that you dream of having? Whether you're a sex toy fanatic or you simply want to have your own premium vibrator, you must have a particular brand name in mind. Some of the most well-known brand names for luxury vibrators are Lelo, We-Vibe, Crave, Coco De Mer, Nexus, Fifty Shades, and Love Honey.
How Much Does a Luxury Vibrator Cost?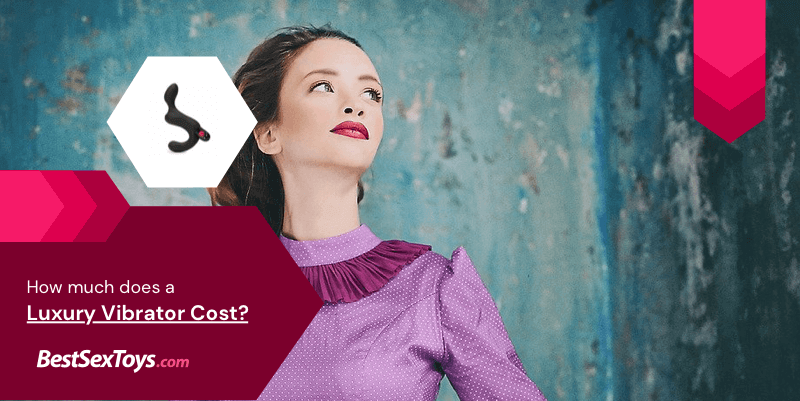 Luxury vibrators come in various types, and each one has high-end capabilities that justify its premium price tag. If you are fond of sex toys and you enjoy incorporating them in your sexual regimen, you'll benefit a lot from investing in the best luxury vibrator that you can afford.
Buying the right luxury vibrator can be overwhelming and confusing. Some products focus mainly on the quality of their materials and visual appeal, while some put a lot of emphasis on the technological aspects. And then there are some that can offer you the best of both worlds.
The key to buying a luxury vibrator depends on the stimulation you want and enjoy the most. To give you an idea of the price range of different luxury vibrators, here's a general idea;
Wand Luxury Vibrator: $250.00 to $400.00
24-Karat Gold Luxury Vibrator Necklace: Price starts at $150.00
G-Spot Luxury Vibrator: $150.00 to $300.00
24-Karat Luxury Vibrator: $3,900.00
Seed-Inspired Luxury Vibrator: $150.00 to $300.00
Small Handheld Luxury Vibrator: $170.00
Dildo Luxury Vibrator: $200.00
Gold Luxury Vibrator by Lelo: $15,000.00
Rabbit Luxury Vibrator: $230.00 to $350.00
Stainless Steel Dual Ended Luxury Vibrator: $300.00 to $500.00
11-inch Dildo Luxury Vibrator: Price starts at $240.00
Clit Luxury Vibrator: Price starts at $200.00
Prostate Massager Luxury Vibrator: $240.00 to $500.00
Pure Platinum Luxury Vibrator with Diamonds: $3,250.00
Where to Buy a Luxury Vibrator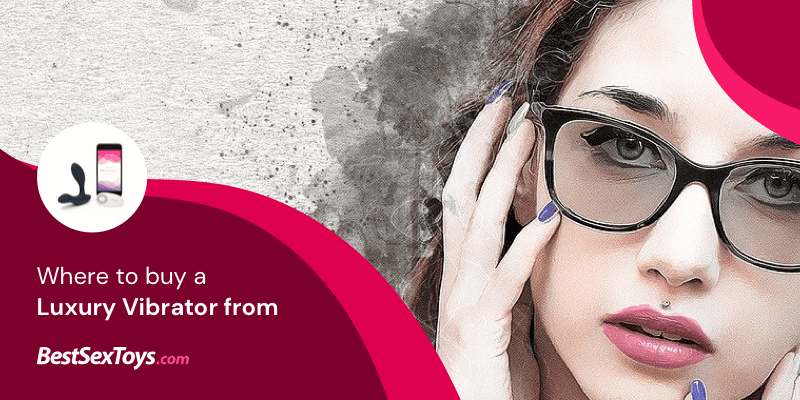 Luxury vibrators are available online and in local sex toy stores that carry luxury and premium brands. However, luxury doesn't always guarantee top quality and performance. Therefore, you have to be extremely cautious to not be deceived by seemingly attractive sex toys that have empty features.
At BestSexToys.com, our goal is to make sure that our clients are making wise and smart investments in sex toys to ensure absolute value for their money. Let's explore the different places where you can buy a luxury vibrator.
Local Sex Toy Stores
Most local sex toy stores carry luxury brands. If you know a sex toy store near you, then there's a good chance that you can have a closer look at some luxury vibrators available in the market. However, most local retail stores have only a few stock items and offer premium products on a per-order basis. Still, it's worth noting that local sex toy stores might give you an opportunity to inquire about a certain luxury vibrator and to view an actual item.
Online Sex Toy Shops
The internet is the primary source of information for luxury sex toys for men and women. If you want to discover the best luxury vibrators online, you may visit various online selling platforms and websites that feature luxury sex toys.
By doing so, you'll gain a better idea about the bestselling sex toy brands, product features, and price range. Additionally, you'll get enough product information by reading customers' feedback.
BestSexToys.com is your one-stop-shop for different types of luxury vibrators. We are constantly testing and evaluating various sex toy products' performance and aesthetics to ensure that they deliver real luxury, amazing quality, and top performance.
We believe that a luxury vibrator must possess all the details and features that combine technology with sophistication. This is why we outline only the best luxury vibrators in the market that meets our strict standards.
To make the selection process easier for you, we have suitably narrowed down the options to reveal only the top choices and bestselling luxury vibrators in the sex toy industry.
We're also featuring other related products with the same function and level of quality with high ratings, so you can make a good product comparison.
All the sex toys for



Subscribe to our Newsletter
Newest Deals
Discounted Prices
Free Products
Giveaways
Promo Codes
Table of Contents
Luxury Vibrators
Check the
Best 10 Luxury Vibrators
Find the best 10 Luxury Vibrators we've gathered after reviewing dozens!
Check Now