Kegel Balls
Didn't find what you are looking for?
View All
Best 10 Kegel Balls in 2023
1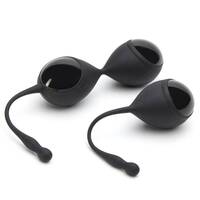 Circumference: 4.5 inches
Length: 8 inches
Flexibility: Firm
Material: Silicone
Waterproof: Submersible
Allergens: Latex-Free
2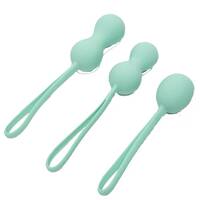 Lovehoney Health Silicone Kegel Toning Set
Allergens: Latex-Free , Phthalate-Free
Features: Set
Waterproof: Submersible
Circumference: 4.25 inches
Insertable Length: 3 inches
Length: 7 inches
Flexibility: Rigid
Material: Silicone
3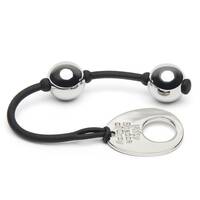 2
Mini Silver Pleasure Balls 3oz
Circumference: 2.75 inches
Insertable Length: 3.5 inches
Length: 8.5 inches
Flexibility: Rigid
Material: Metal
Waterproof: Submersible
Allergens: Latex-Free
4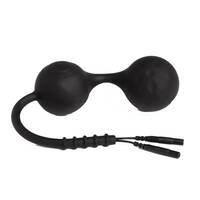 ElectraStim Lula Noir Silicone Kegel Balls with E-
Allergens: Latex-Free
Circumference: 4.5 inches
Flexibility: Firm
Material: Silicone
5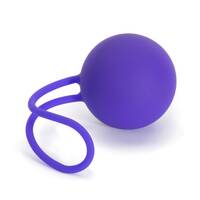 2
Main Squeeze Single Kegel Ball
Circumference: 4.5 inches
Insertable Length: 2 inches
Length: 4 inches
Flexibility: Firm
Material: Silicone
Waterproof: Submersible
Allergens: Phthalate-Free
6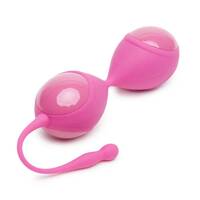 2
Supersex Kegel Toner Balls
Circumference: 4.5 inches
Insertable Length: 7 inches
Length: 8 inches
Flexibility: Firm
Material: Silicone
Waterproof: Submersible
Allergens: Phthalate-Free
7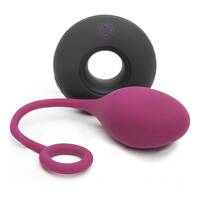 2
Mantric Rechargeable Remote
Material: Silicone
Flexibility: Firm
Circumference: 4.5 inches
Insertable Length: 3.5 inches
Length: 7 inches
Allergens: Latex-Free
8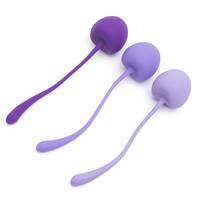 2
Circumference: 4.5 inches
Insertable Length: 3.5 inches
Length: 6 inches
Flexibility: Firm
Material: Silicone
Waterproof: Submersible
Allergens: Phthalate-Free
9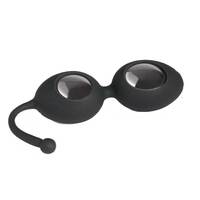 Fifty Shades of Grey Delicious Pleasure Silicone B
Allergens: Latex-Free , Phthalate-Free
Waterproof: Submersible
Circumference: 4.75 inches
Insertable Length: 4.5 inches
Length: 7 inches
Flexibility: Rigid
Material: Silicone
10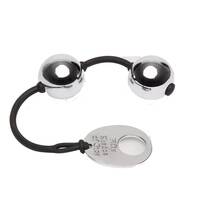 Fifty Shades of Grey Inner Goddess Silver Pleasure
Allergens: Latex-Free , Phthalate-Free
Waterproof: Submersible
Circumference: 4 inches
Length: 8.5 inches
Flexibility: Rigid
Material: Metal
We have more
Kegel Balls
View All
As seen on
What Is a Kegel Ball?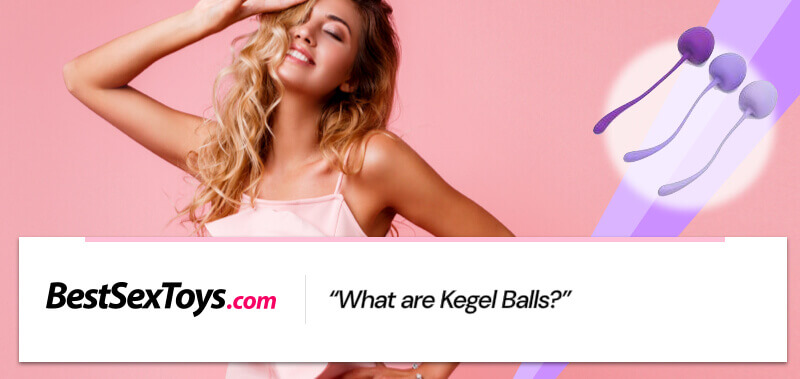 Kegel balls also referred to as Ben Wa balls, orgasm balls, pleasure balls, you get the picture, are a type of sex toy that can be used for both sexual stimulation and exercising the vaginal muscles to strengthen the pelvic floor. Kegel balls have been used throughout history with some historical versions being made from stone or precious materials.
These weighted balls are placed into the vaginal opening above the pelvic muscles to strengthen the muscle and increase sexual stimulation. The sex toy equivalent to the shake weight, kegel balls are here to actually make exercising fun and stimulating.
What Do Kegel Balls Do?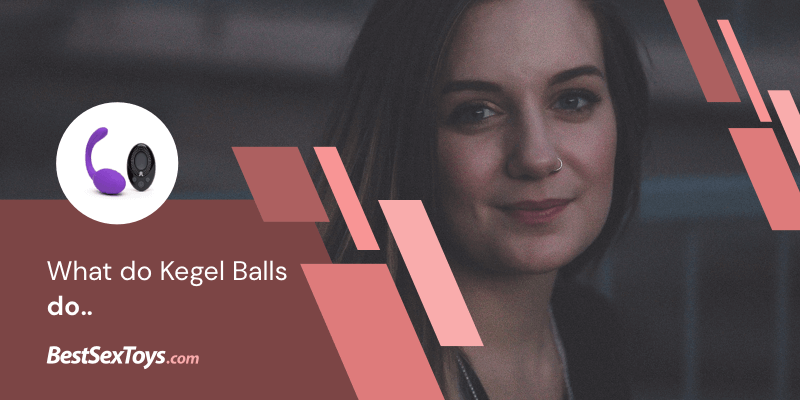 Kegel balls strengthen your pelvic floor and increase your sensitivity and sexual experience. The regular use of kegel balls can increase your chances of orgasm or make orgasms more effective. They can even give you your first orgasm ever if you struggle with reaching orgasm.
Kegel balls increase your sex life and sexual pleasure while doing nothing more than sitting around and watching the TV. Gynecologists and obstetricians even recommend Kegel balls to help their patients increase vaginal-elasticity and bladder control. So go confidently into your new daily routine and step your pussy game up.
How to Use Kegel Balls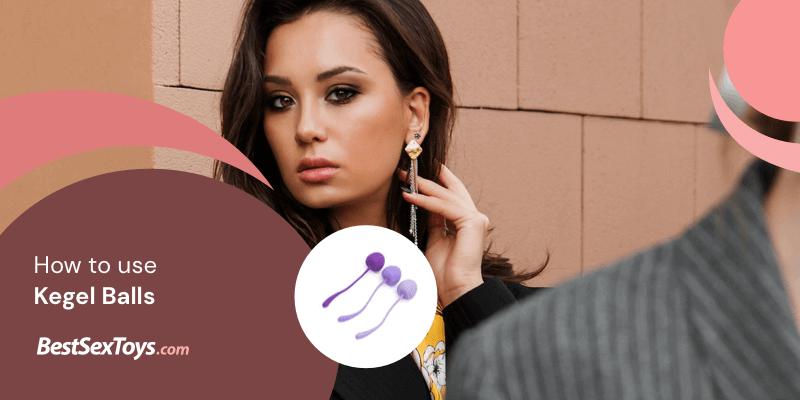 Kegel balls are meant to be properly lubed and inserted into the vagina. When lubing your pleasure balls before insertion, it's important to take into consideration what your balls are made of. Some models are glass or metal, while others are cloaked in silicone or latex for a softer and more comfortable feel.
Ensure that whatever lubricant you use corresponds with your toy's material for the best possible experience. Kegel exercising can be practiced with or without the use of kegel balls, and once you become used to using the kegel balls, you can mimic the movement and can strengthen your pelvic floor any time of the day. However, kegel exercising is more effective with a weight or kegel ball.
What Is a Pelvic Floor?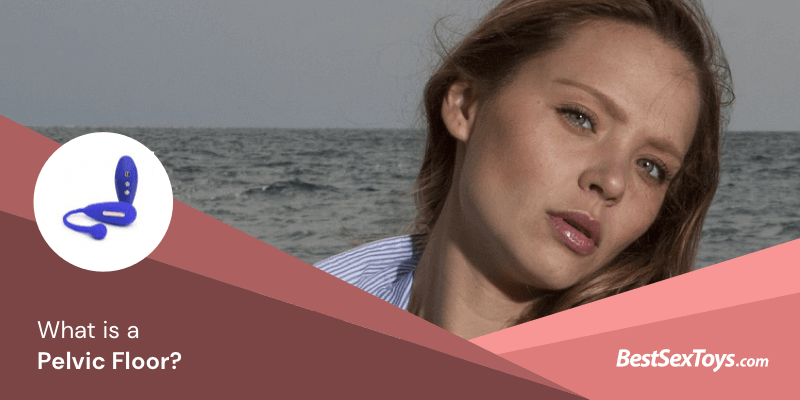 The pelvic floor is one of the main muscles of your core. The muscle stretches from your pubic bone to your tail bone like a hammock. The pelvic floor muscles support your organs as well as supporting the bladder, uterus and bowel.
If you've noticed losing a little bit of bladder control when sneezing, laughing, coughing or running, you may have a weak pelvic floor. Pelvic floors can be weakened over time with age or be a result of childbirth. But fear not, there is hope! Kegel exercises have been proven to treat a weak pelvic floor and will have you on your way to vaginal perfection in no time.
How Do You Locate Your Pelvic Floor?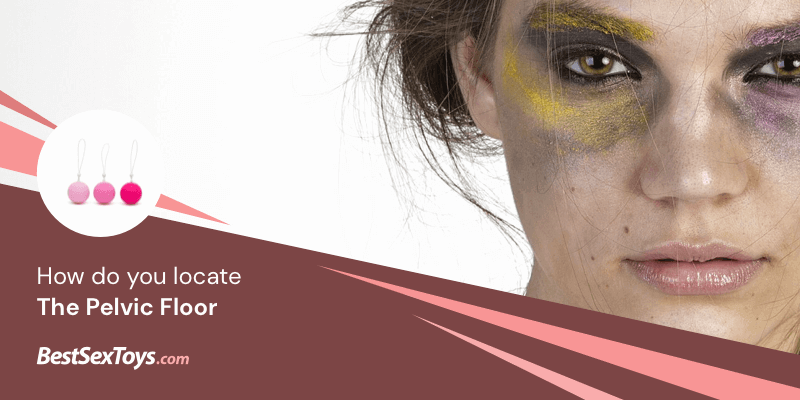 It's important that the kegel balls are placed in the right area of the vagina to get the desired effect. When placed correctly, you will notice that you will be able to grip and lift the kegel balls. Take some time to explore your vagina with a finger or two before inserting the kegel balls.
Tighten yourself around your fingers to see how the muscles move around and grip at your fingers. Place the kegel balls just above the muscle that you feel contracting. If you place the balls too far into the vagina fear not, there is only one way out of the vagina, and they will return.
If done correctly, you should feel your muscles gripping the kegel balls and keeping them in place inside of the vagina. It's important to focus on the action at first until your used to it. Know that the first time using kegel balls may seem harder than it is. You will soon be used to the practice and it will take less concentration and focus on holding the kegel balls in place.
Exercising With Kegel Balls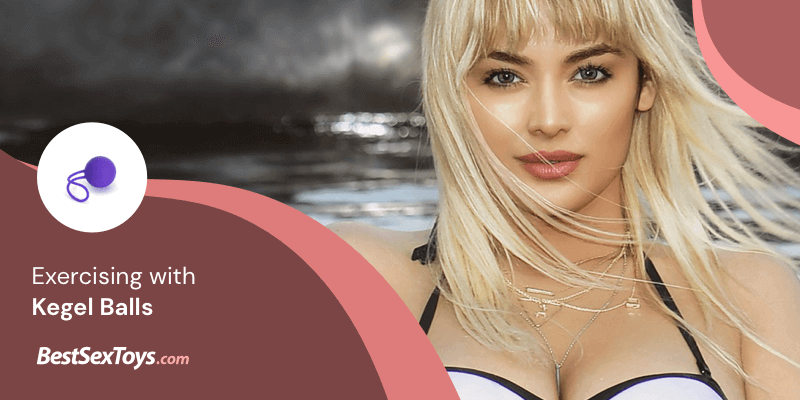 Every woman wants a tight and taut pelvic floor, and your new kegel balls will be here to help. After finding your pelvic floor and inserting your kegel balls, experts recommend that you start out by using your kegel balls while laying down. Once you become comfortable with tightening your pelvic floor try taking your new workout partners for a ride.
Use your kegel balls while standing and walking, while taking a shower, while cooking a meal, the sky is the limit! If you find yourself able to do pretty much anything while holding in your kegel balls, consider upgrading your balls to a heavier set to continue tightening your pelvic floor.
How Often Should You Do Kegel Ball Exercises?
As with all exercises, nothing will be instantaneous, and to see results, you have to put in the work. It is recommended that you practice using your kegel balls three times a week or ideally daily if you can. If using daily, even five minutes of daily use is enough for you to feel a difference in your pelvic floor.
You will start to see and notice results in a few weeks after starting your exercises. The exercise will become easier, and you will be able to challenge yourself more and more while using your balls. Kegel balls can even be combined with your normal exercise routine, and you can even strengthen your pelvic floor while stair climbing, doing yoga, your comfort level is all that matters.
Stimulating With Kegel Balls.
Kegel balls can be a part of sexual foreplay or BDSM play though they are not necessarily meant to be in place during intercourse. Being forced to keep your kegel balls in during other forms of sexual stimulation can add an air of focus to your normal sexual routine. If you think you will love the feeling of having the kegel balls inserted during penetration, there isn't any harm in trying.
If you are attracted to the idea of feeling full and want to try using kegel balls during penetration with your partner, make sure that they are aware that they have to move more slowly and gently as not to force the balls too deeply inside, causing pain or discomfort.
If you want to use them during sexual penetration, consider a vibrating set or a smaller set, depending on your partner's size. Vibrating sets can also add increased stimulation when used in tandem with foreplay or anal penetration. As with any sex toy, it's all about your play and your preferences. Play around with your partner and find what makes you the most comfortable.
Do Kegel Balls Work?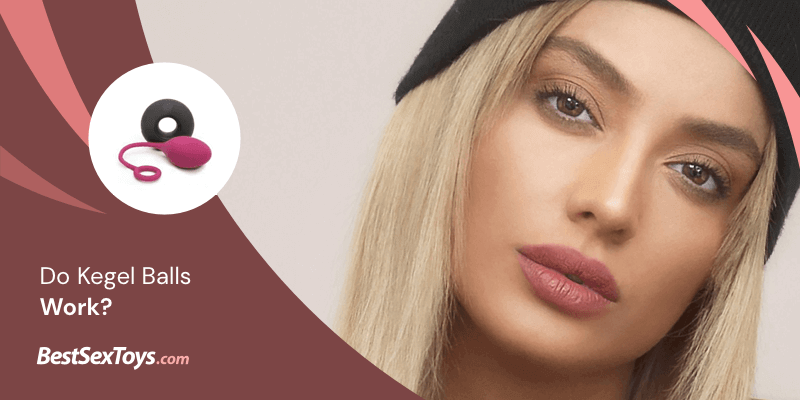 If used regularly, kegel balls will enhance your pelvic floor. So what does this mean? Nothing bad can come with a stronger pelvic floor. Our muscles need to be as strong as possible to live our best lives, and sometimes muscles, like the pelvic floor, can get lost in the shuffle. Kegel balls pinpoint your pelvic floor and offer you more of a workout than you would get from just doing kegel exercises alone.
As we age, our kegel muscles weaken naturally, and getting a jump start on a strong pelvic floor is never bad. If you use your kegel balls regularly, your daily routine will lead to a better sex life and stronger orgasms while adding muscle tone.
Kegel Ball Benefits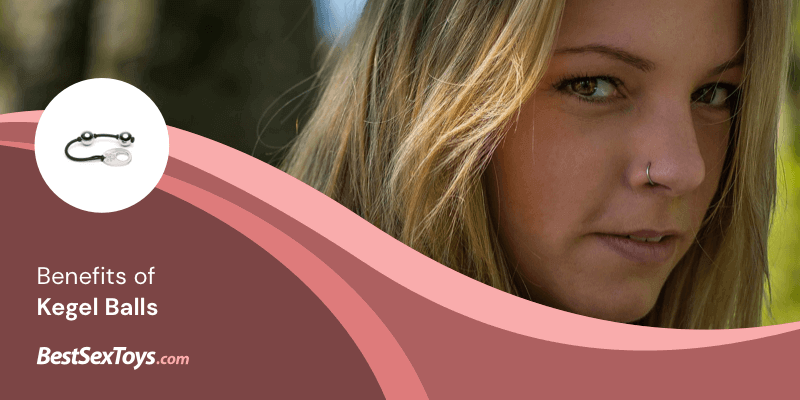 Known benefits of kegel balls include a stronger pelvic floor, added muscle tone, increased bladder control, and stronger orgasms and sexual stimulation. Kegel ball use can even lead to your first ever orgasms from sex! A stronger pelvic floor is the answer to your unsatisfied prayers and will have you crying out for god before you know it.
Types of Kegel Balls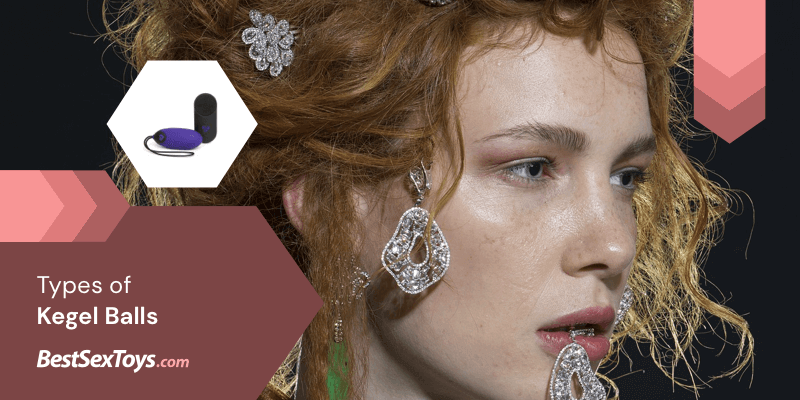 Single Ball Kegel Balls
Single ball kegel balls are recommended for beginners or users that want to try out kegel balls to see what all of the fuss is about. These balls are normally tethered from a strap or string for easy removal. Single balls can be less intimidating for beginners, and getting a single ball rather than a set can be a good way for you to get started on your journey to a toned and fit the pelvic floor.
Double Ball Kegel Balls
For when it's finally time to get a set. Double balled kegel balls are a little more bang for your buck. Much like the name suggests these kegel balls come with two balls connected for use in tandem. These can be weightier than the single-balled versions and can be used in foreplay because of their more immediate presence.
Kegel Ball Weight Sets
So you've figured out that you don't hate kegel exercises and are wondering what's next. Kegel ball weight sets are the way to go if you want the David Hasselhoff of pelvic floors. These sets usually sets of three, come with varying weights for each level of kegel exercise.
Once it becomes too easy to keep the lightest in the set in place it may be time to bump yourself up to the next level of weight. Weighted sets are also good for if you want to do your kegel exercises while being more active.
If you want to be more active while exercising your private parts, consider using one of the lower weighted kegel balls, and while watching TV or being more stagnant use the heftier of the options. Kegel weight sets are one of the most economical ways to get into kegel exercise as they come with everything you need to have showstopping orgasms.
Vibrating Kegel Balls
Add extra stimulation to your love play or your exercising time with vibrating kegel balls. The multiple functions on these tantalizing and pelvic floor strengthening balls stimulate your muscles while enhancing them.
Give your partner the remote during play and let them be in control of the level of stimulation, and let them take you over the moon. Vibrating kegel balls can add some zest to your daily routine and put some pep in your step.
How to Clean Kegel Balls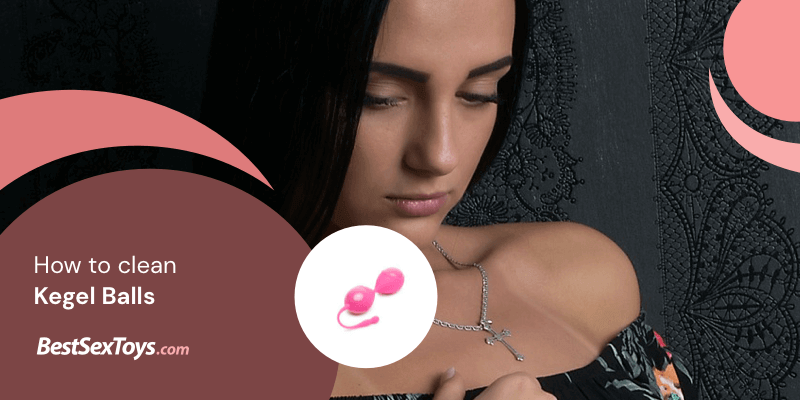 Cleaning your kegel balls really comes down to what they're made of. It's important to know how to take care of your sex toys so that you can play safely at any time. So it's important to know if your toy is made of a porous or non-porous material, so you know how to keep it ready for use.
If your toy is made from a porous material- Porous materials are materials like rubber, latex, and thermoplastics. These materials are harder to clean because the bacteria can grow and fester in the material itself. If using a porous material toy do not use between partners or between openings.
Bacteria in the anus should be kept as far away from the vagina as possible to avoid yeast infections and other problems. Some users even use condoms when playing with a porous material toy. It is important to clean and dry your toy after ever use with a scent-free antibacterial soap and warm water, then drying with a clean lint-free cloth.
If Your Kegel Balls Is Made of Non-Porous Material.
Non-porous materials include ABS plastic (known as hard plastic), glass, silicone, and metals. These materials are easy to keep clean and sanitized. Some materials like silicone are even dishwasher safe so you know your toy is as clean as possible.
If you aren't in a place where you can use a dishwasher to clean your sex toys, you can always clean a non-porous material with a scent-free antibacterial soap and warm water then drying with a clean lint-free cloth.
If Your Kegel Balls Has a Vibrating Function but Is Not Waterproof.
Be sure to take into account what electronic parts are open on your toy before cleaning. If your kegel ball has a vibrating function and isn't waterproof clean with antibacterial scent-free soap and a damp cloth.
How to Store Kegel Balls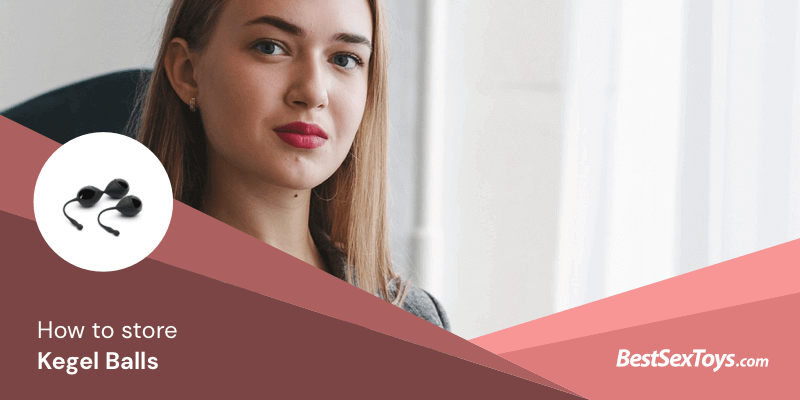 Your sex toys should always be stores in a clean and isolated location away from other commonly used household items. Basically, this means that you shouldn't just throw your toys loosely in a drawer. Find a separate apparatus for your sex toys like a box or a silk drawstring bag. This will keep your kegel balls free from outside bacteria that may be lingering on the TV remote on your nightstand.
More Sex Toys For Women
All Sex Toys For Women
All the sex toys for



Subscribe to our Newsletter
Newest Deals
Discounted Prices
Free Products
Giveaways
Promo Codes
Table of Contents
Kegel Balls
Check the
Best 10 Kegel Balls
Find the best 10 Kegel Balls we've gathered after reviewing dozens!
Check Now