Sex Board Games
Didn't find what you are looking for?
View All
Best 9 Board Games in 2023
1
Great Deal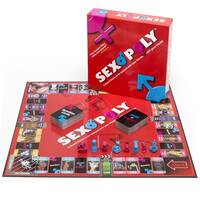 2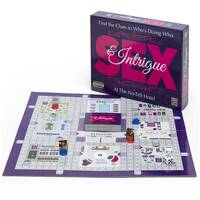 2
Sex & Intrigue Board Game
3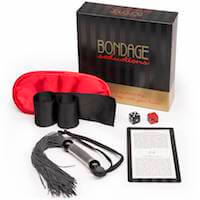 3
4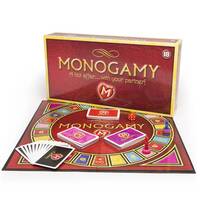 A Hot Affair for Couples Adult Boar
5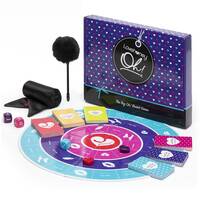 2
6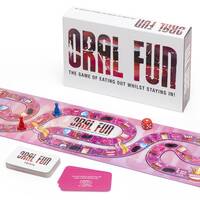 2
7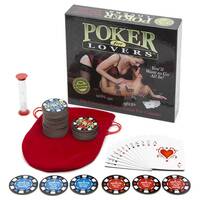 Poker for Lovers Couple's Sex Game
8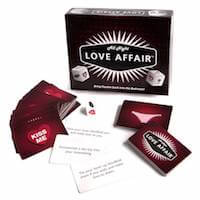 2
9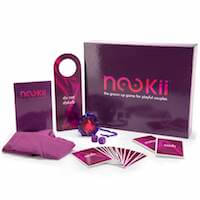 2
We have more
Board Games
View All
As seen on
What Is a Sex Board Game?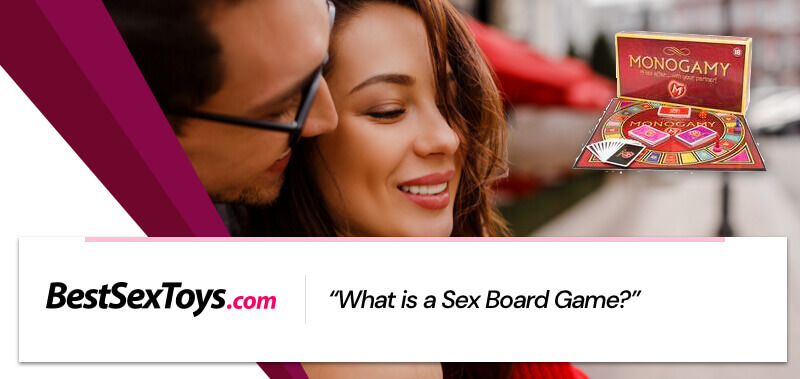 Let us admit it; after a while of doing the same things in the bedroom for a while, it can get boring! I mean, honestly, having sex with the same person is great because you build trust and intense intimacy, but when it comes to the act of sex itself, it is great to have some variety.
Sex board games are a great way to have some fun and a newfound intimacy in the bedroom. You can learn new things about your partner that you may not have necessarily known all while having intimate fun.
Sex board games is a great industry designed for couples who have been together and know all there is to know (or think they do), or new couples trying to learn new things about each other when it comes to sec.
There are several different types of sex board games for those who like different things. Your typical twists are on regular board games (where you move around a board), dice, poker, or even bondage games. There is simply something for everyone!
What Are the Most Popular Sex Board Games?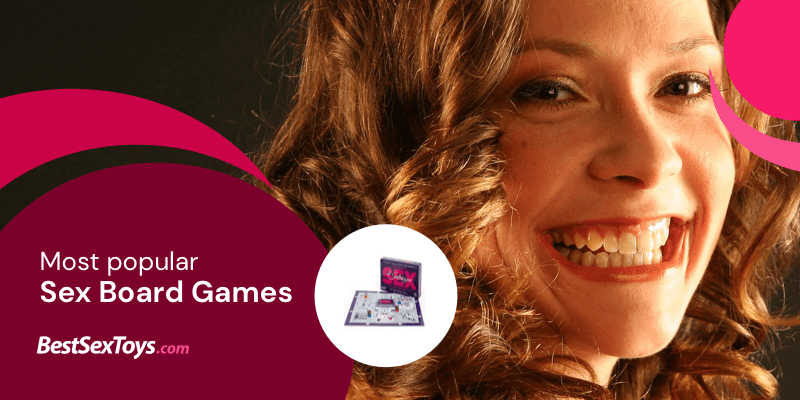 1. Sexopoly Board Game.
When we think of sex board games, the one that pops in my mind is Sexopoly. As the name pretty much gives away, this is the sex version of the classic Monopoly. You can play this alone with your partner or even a group of best friends who are entrusted to keep your secrets.
The basics are similar to Monopoly, where you need to buy the most properties to get the most investment. However, in this game, you are trying to build your own adult industry empire.
Instead of the basic card categories on the board, the ones in this game are called "risky" and "frisky". Take your pick, but the goal is to make you do something risqué like taking off your shirt for a property or more money to build your empire.
Again, this is a great way for your partner to see how "gutsy" you really are and what you are willing to do to win. You can also play with close friends who you do not mind seeing you naked. Maybe you and your partner are into this sort of thing.
2. Sex and Intrigue Board Game.
The Sex and Intrigue Board Game is similar to the game Clue that we used to play when we were kids, but of course, with a sexy twist. It is not so full-on a sex game, so it can be played with friends (adults only, of course). Think of Clue, but instead of murder weapons, you are searching for sex toys!
Yes, sex toys! This game's categories are position cards, room cards, sex toy cards, and guest cards. The goal of the game is to find out who is doing who at the No-Tell Hotel.
Again, it is not a complete sex game, but it is a fun game to play with a few friends while having a drink. It will also bring back memories of playing Clue as a kid (not sure if this is a good or a bad thing)!
3. Bondage Seductions.
As the name states, this fun game is all about bondage. More than just a game, it is perfect for those who want to get introduced to the BDSM world without hardcore equipment. There are 36 command cards, dice, a blindfold, restraints, and fogger. All of which are made of light, soft materials to ensure there is no pain.
The game is simple; pick one of the 36 command cards, which is each considered a game, and roll the dice. Again, this is perfect for bondage beginners, so if you are not ready to perform the act on a certain card, pick another one! As opposed to the above games, this is specifically meant for just you and your trusted partner.
4. Fantastic Foreplay.
This is a fantastic game to play if you are interested in learning more about your partner's turn-ons, as well as their limits and how to push them in a sexy way. The game contains different levels of cards, from level one to level three.
Level one is for beginners and increases the sexual intensity and raunchiness as the levels go up. The game also includes a blindfold (which can also be used as a restraint) and a tickler to enhance the senses.
The cards contain revealing questions to learn more about your partner's sexual preferences, and also have different things to complete on your partner, such as perform oral, but your partner's eyes need to remain closed.
This game pushes the limits and sees how much sensation you can truly handle. This is perfect for people who are in a long-lasting relationship and just want some excitement or a new couple who want to learn about each other.
5. Monogamy Game: A Hot Affair for Couples Adult Boar.
This is a classic sex game that includes three different levels of intimacy for whichever mood you are in: intimate passionate and steamy. This game is definitely worth the money and has over 400 ideas to talk about with your sexual partner and sexual challenges for you to overcome.
This game will have you and your partner talking about your deepest fantasies and will have you talking about what you would do in different sexual circumstances. This will heighten your intimacy, and the best part is the winner gets an amazing prize.
The prize is that you and your partner have to fulfill the winners' fantasy. Again, with over 400 options, you are bound to keep your sex life hot and fulfilling each other's fantasies each time you play the game.
6. Oral Fun Board Game.
The Oral Fun Board Game is perfect for those couples who love oral sex! The different spots and cards throughout the board game have oral-focused tasks and trivia questions. This is also great for those who need to practice their oral skills or would just like to try something new.
The game is started by the partner who has the longest tongue and has different tasks to be completed with different objects. Some products you will need to bring to the bedroom are some flavored lube (bring different flavors to have even more fun), your favorite fruit (such as strawberries or raspberries), ice (for temperature play), some champagne or your favorite drink), and even a blindfold or soft restraints to heighten the senses.
7. Poker for Lover's Couple's Sex Game.
Who does not love a great game of poker? This is perfect for couples who love poker and sex! The game includes a one-minute timer, 52 card deck, and of course, 36 poker chips for him and 36 for her.
With this one board game, you can play different games such as Texas Hold 'em and more. There are also dare cards included and are great for those who want to try new things.
They may even give you and your partner new ideas for bedroom play or may make you realize new fantasies you did not know you had.
8. All Night Love Affair.
This board game includes 96 action cards for intense hours of steamy foreplay fun. Each partner gets to roll the dice and draw a card from one of three different categories. Each category has its own risks to take. The great thing about this game is that the cards also introduce cosplay.
May couples love the idea of cosplay, but do not like to talk about what they actually want to do or dress up as. This game will have you practicing different roles and will hopefully make you fulfill one of your own fantasies.
You can play this game and even make it more intense by making a bet of who gives in sexually first. I have no shame and will be the first to admit that if my boyfriend and I were to play this game, I would probably be the one to cave first!
Some cards include simple tasks like French kiss your partner, while others will have you dressing up as a doctor or nurse! Again, a great game to enhance your sex life with different ways to play every time.
9. Nookii.
Nookii is a bestselling sex game for a reason! The complete game approximately takes about half an hour to complete and is perfect if you are looking to spice up your foreplay. As with most games, there are three different levels of fun and are great for people who are trying to spice things up slowly or dramatically.
This game includes 90 instructional cards, a timer, a sheer scarf, and your typical 'Do Not Disturb' sign. The levels each have their own purpose, and surprisingly one is solely for role play.
The others are for light teasing, and of course, cards for a steamy ending. Nookii is great for couples who want to learn new things to do in the bedroom when it comes to foreplay and just might lead to more intimacy and trust in your sex life.
10. You and Me: A Game of Love and Intimacy.
You and Me is a great sex board game to enhance your desires with your partner. The game has 90 cards that go with it, and all are fun! Some have new ideas, sexy suggestions to take a typical sex escapade a level up, and of course, new adventurous activities that you may have never thought of doing.
The absolute best part of this game is that the winner (the one who makes it to thirty points first) gets to pick what the loser needs to do. So, dig deep and think of your deepest fantasy and have your partner fulfill this fantasy. In the end, both you and your partner both win by having amazing sex!
How Much Does a Sex Board Game Cost?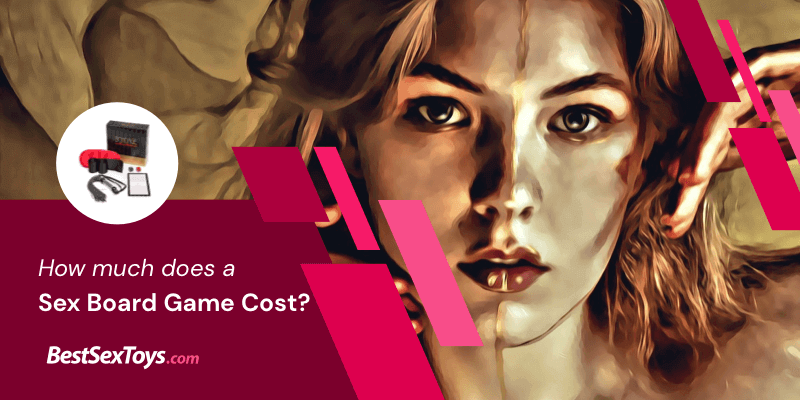 Sex board games are relatively cheap in comparison to some sex toys, but they have tons of fun in each and every one of them. All are unique, and some are intended for foreplay, while others are intended for the whole act until the grand finale.
From what I have found, you should not spend more than around $40 for a great board game. Keep in mind that if this is expensive for you, each of these games has many other games within themselves and are well worth the price.
Also, with the intensity of these games, it is safe to say your partner will get turned on, and you may not need to invest in lubricant (except for anal, always use lube for anal!).
Where to Buy a Sex Board Game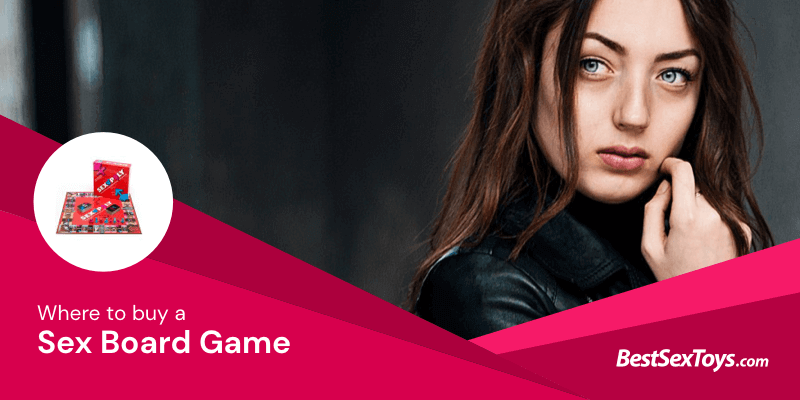 Sex board games will obviously not be found next to your kid's games at the local Walmart, but there are other great options! Online retailers such as Amazon do have most sex board games at a great price.
However, I would go with an online sex store because they have so many options to choose from. Why not buy a great sex game but also start looking into other sex toys at the same time? The other benefit to online sex stores is that you can often get better deals, or even free gifts with your purchase.
It is truly very simple; sex board games enhance the intimacy between you and your partner and allow for new discussions about your sex life.
They can allow you to explore new things like bondage, enhance your oral skills, let you take new dares you may have never done, allow you to learn about new truths about your partner, fulfill sexual fantasies you may have never talked about, and much, much more.
So next time you want to amp things up in your sex life but are maybe not comfortable with exploring sex toys or things of that nature, then buying a sex board game is definitely for you! You have nothing to lose and everything to gain.
More Sex Games
All Sex Games
All the sex toys for



Subscribe to our Newsletter
Newest Deals
Discounted Prices
Free Products
Giveaways
Promo Codes
Table of Contents
Board Games
Check the
Best 9 Board Games
Find the best 9 Board Games we've gathered after reviewing dozens!
Check Now