Vibrating Cock Rings
Didn't find what you are looking for?
View All
Best 10 Vibrating Cock Rings in 2023
1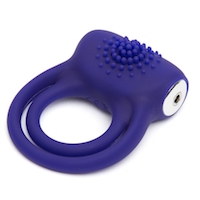 2
Material: Silicone
Power Type: Rechargeable
Vibration speed: multiple
Allergens: Phthalate-Free
Waterproof: Submersible
2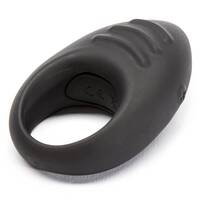 Rechargeable Vibrating Cock Ring
Run Time: 60 minutes
Power Type: Rechargeable
Vibration speed: Speeds and patterns
Material: Silicone
Waterproof: Submersible
Allergens: Latex-Free
3
Great Deal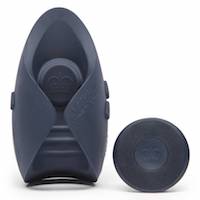 2
Material: Silicone
Internal Length: 4 inches
Opening: Neutral
Run Time: 60 minutes
Power Type: Rechargeable
Vibration speed: multiple
Allergens: Phthalate-Free
Waterproof: Submersible
4
2
Powerful Vibrating Masturbation Sleeve
Battery Info: 4 x AA batteries
Vibration speed: Speeds & patterns
Internal Length: 0.5 inches
Material: Silicone
Waterproof: No
Allergens: Phthalate-Free
5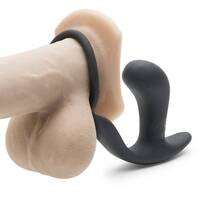 2
Flexibility: Flexible
Material: Silicone
Insertable Length: 3.5 inches
Length: 5.5 inches
Waterproof: Submersible
Allergens: Phthalate-Free
6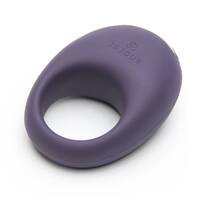 Material: Silicone
Power Type: Rechargeable
Vibration speed: Speeds and patterns
Waterproof: Submersible
Allergens: Latex-Free
7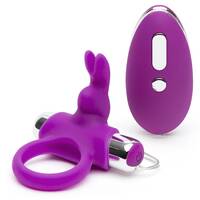 2
Material: Silicone
Power Type: Rechargeable
Vibration speed: multiple
Allergens: Phthalate-Free
Waterproof: Submersible
8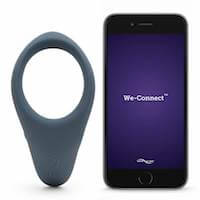 2
Material: Silicone
Power Type: Rechargeable
Vibration speed: multiple
Allergens: Latex-Free
Waterproof: Submersible
9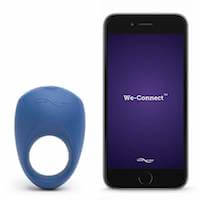 2
Material: Silicone
Power Type: Rechargeable
Vibration speed: multiple
Waterproof: Submersible
10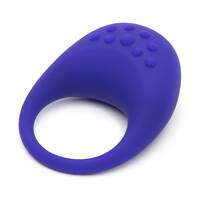 2
Rechargeable Vibrating Love Ring
Material: Silicone
Power Type: Rechargeable
Vibration speed: Speeds & patterns
Waterproof: Submersible
Allergens: Phthalate-Free
We have more
Vibrating Cock Rings
View All
As seen on
What Is a Vibrating Cock Ring?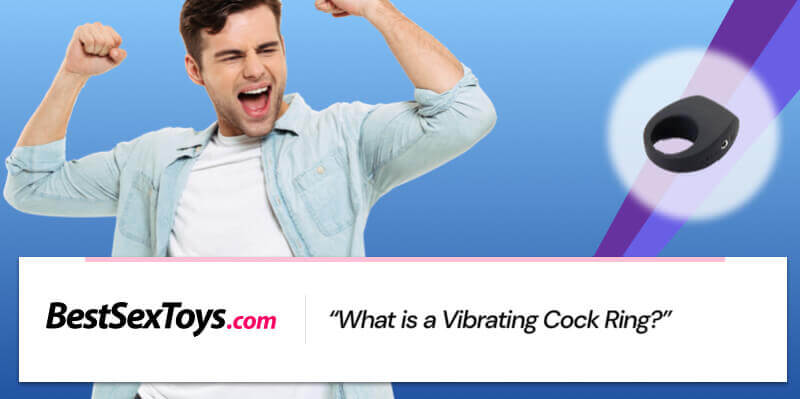 Cock rings are round sex toys made to slip onto a penis and rest at the base of the shaft or over the shaft and balls. These sex toys restrict the blood flow going out of the penis, keeping you harder longer. Vibrating cock rings are specialized versions that have a small device that can be turned on for an additional twist to the pleasure cock rings already provide. The vibration not only feels good for the person wearing it but also stimulates the clit of your partner.
You can also get creative with the way you use these toys. Slide them onto your fingers, tongue or even a dildo to provide new kinds of pleasure to your partner. Shop around online or in your local sex shop for different materials, accessories and vibrator types to give yourself and/or your partner different experiences in bed.
How a Vibrating Cock Ring Works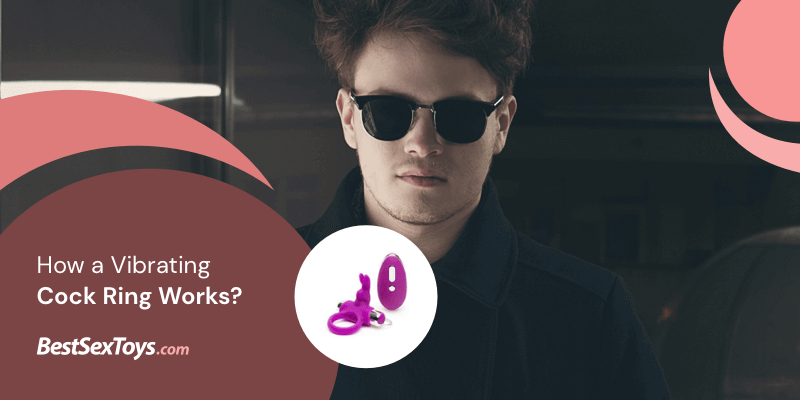 Vibrating cock rings have two primary functions. The first is the general use of a cock ring: applying pressure to the base of your penis, so blood flowing out is restricted. This allows you to maintain an erection for longer periods of time.
The second is the vibrating function: this additional feature pleasures various parts around the base of your shaft. The piece that contains the vibrating bullet can vary in size.
Some have a small thumbnail-sized section that can either go at the base of your balls or on top of the shaft to pleasure your partner's clitoris. Others have a larger section inserted into the anal canal or cup the balls for more intense pleasure.
Medical Reasons
Those with Erectile Dysfunction or ED need help becoming erect, maintaining an erection for extended periods of time, or with orgasming in a timely manner. With a vibrating cock ring, their erection is enhanced naturally as opposed to using other medicinal alternatives.
If you're having difficulty with ED, talk to your doctor about the options available to you, including the use of vibrating cock rings. They will be able to walk you through the procedures, determine if you will additionally need a penis pump, and advise any alternatives as they monitor your condition.
How to Use a Vibrating Cock Ring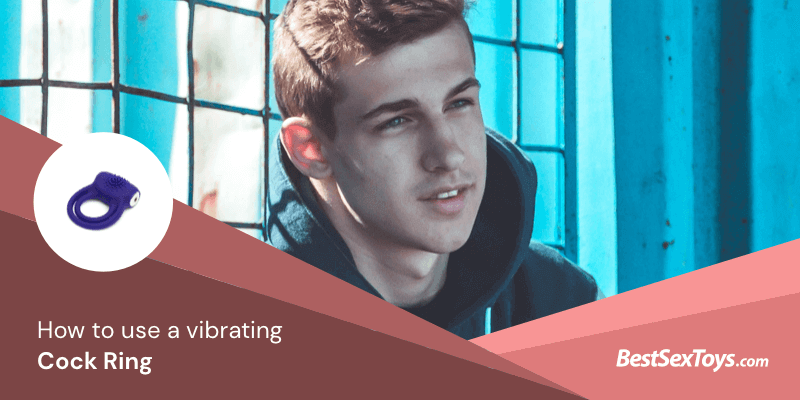 1. Lube.
Whenever sliding something onto or into you, always use lube! For vibrating cock rings especially, this will allow the ring to easily move down the shaft and over the balls. If you feel any discomfort, this could be a sign that you're not using enough lube.
For silicone toys, do not use silicone-based lube. This can cause the material to deteriorate faster. For other materials, you can use silicone-based, water-based or other oil variants.
2. Apply Hard or Soft.
Depending on the material and your comfort level, you can slide a vibrating cock ring on whether you're hard or soft. It's often easier to slide on when the vibration is off, turning on the toy after you've positioned it correctly. It may be easier to slide on before arousal to have it on before you're at full girth. Just be careful to remember that the elastic may snap back at you for stretchy silicone or rubber rings.
3. Positioning.
For solo play, the position of the vibrator depends on where you gain the most pleasure. Whether near your scrotum or on top of the shaft, you can adjust to try out new sensations during your session. Having the cock ring over your balls is an option that gives many people more pleasure.
The goal for many users, including those with erectile dysfunction, is to have an extended erection and higher stamina. However, others may find that it makes them too sensitive, and they come to orgasm quicker than usual. Experiment with different materials, speed, and slipping the ring over your balls for the right amount of pleasure for yourself.
When with a partner, be sure the vibrator is positioned on their clit. This acts as a hand free vibrator for them, giving you both increased pleasure. Some come with double vibrators, which stimulate the prostate and clit simultaneously to give you both powerful orgasms. Remember that you can use vibrating cock rings on your tongue, fingers, or dildos to switch up the use of these toys.
4. Removal.
After sex or about 20 to 30 minutes, you can easily stretch the silicone or rubber material off over the end of your penis. The process is easier when you're soft or semi-hard, but the material should stretch enough for early removal; just be careful to slowly pull the ring up the shaft and over the head of your penis.
It's important not to wear the ring for too long, as this can lead to swelling, bruising or other internal damage. If you feel any discomfort or see any discoloration, immediately remove the ring.
5. Cleaning.
Proper care of your sex toys is crucial to extending their life and usefulness. After you've used your vibrating cock ring, wash the material with warm water and a specialized sex toy cleaner. This will help remove any bacteria, lube, and other fluids from your ring.
Don't put the toy into any casing or closed space if it's still wet – either manually dry it or leave it out in a dry, warm area. If the ring begins to have any odor or discoloration, throw it out immediately.
Vibrating Cock Ring Safety Measures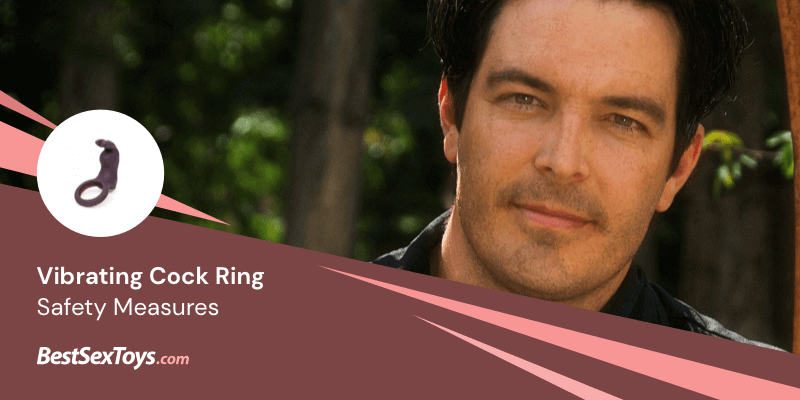 Vibrating cock rings are a safe sex toy to introduce to your bedroom experiences. Because vibrating cock rings restrict the blood flow of your penis, there are several precautions to be aware of. When using them for erectile dysfunction, always consult your doctor on bringing this toy into the bedroom.
It's recommended you should only wear the ring for 20 to 30 minutes max; if you experience any numbness or pain, carefully remove the ring immediately and, if the problem continues, see a doctor.
If the material is not flexible, like thicker rubber or silicone, make sure you measure your shaft to purchase the correct size. Always read the product information to be sure you're not allergic to materials used, such as latex.
Types of Vibrating Cock Rings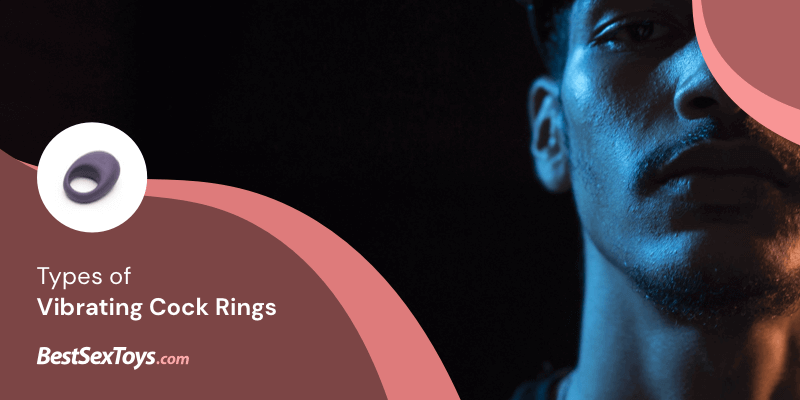 Rubber
Rubber vibrating cock rings are typically cheaper because they're often single to limited use models. This is great for beginners or when using them sparingly. Because they're made out of porous material, they can be difficult to keep clean. You can use most types of lube on these rings.
Silicone
Silicone vibrating cock rings are better for multi-use and chargeable models. They can cost anywhere from $30 to $100, depending on the additional features. This smooth, skin-like material is durable and non-porous, so they're easier to clean and maintain. Do not use a silicone-based lubricant, as it wears down the material faster.
Battery or Charged
Vibrating cock rings are either battery-powered or rechargeable. For single-use models, the battery is made to only last about 20 to 30 minutes and safe for disposal. Multi-use types have a cap to remove when changing the battery or can be charged with a USB cable. Changing the vibration mode and speed is usually exclusive to the higher-end multi-use rings with changeable batteries or charging ports.
Multi-Ring
A single-ring vibrating cock ring is the type that can either be placed at the base of the shaft or stretched around the balls. Be sure to read the information of the stretchable types to know whether it's large enough to safely add your balls into the ring.
For models with two rings, one slides down the shaft base while the other separately goes around your balls. These models typically contribute to a more intense orgasm because the vibration separately stimulates each section.
How Much Does a Vibrating Cock Ring Cost?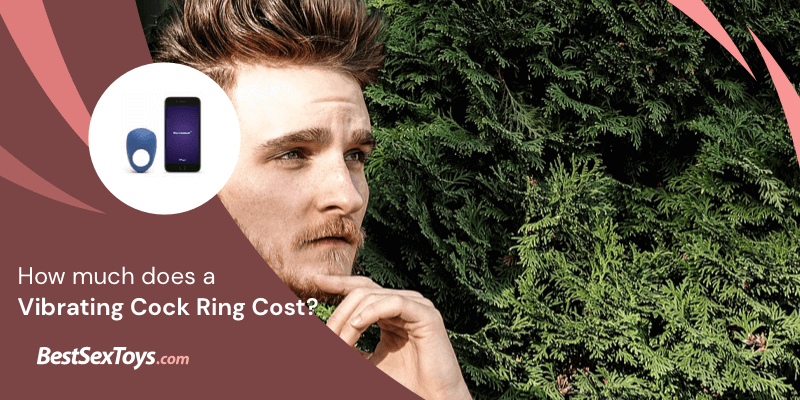 Depending on the material and features you're looking for, there's a range of pricing for vibrating cock rings. Cheaper cock rings can be anywhere from $5 – $15 and are typically made out of rubber, easily stretched, and can be used with most kinds of lube.
Latex and PVC rings are the more common materials used for multi-use vibrating cock rings, therefore landing them in mid-range pricing for $20 – $60. Finally, more expensive cock rings will be made out of silicone that can be charged or have their batteries easily changed.
These can cost $100 – $200. Other factors will affect price, like single or multi-use brands, charged or battery-powered, and more. Here are a few industry-leading brands that can give you an idea of price range and how certain features can affect this:
The Screaming O: $15
A disposable rubber ring that has a battery life of over 30 minutes. The design of additional knobs around the ring provides a unique sensation around the base of the penis. It can also be safely disposed of after use, rather than having to wash it repeatedly.
LoveHoney Bed Ringer: $45
This silicone vibrating piece has a small bullet vibrator connected to two rings that can be used on the shaft and balls of the wearer. It's a rechargeable multi-speed model that has the capability of being submerged in water for all of your shower, pool or oral sex needs.
Happy Rabbit Remote: $70
A silicone vibrator that can be remotely controlled to change the vibration mode and speed. This is also rechargeable and is 100% waterproof for easy cleaning. The small rabbit-head figure at the top of the vibration ring is used for clitoral stimulation for maximum pleasure for both partners.
Je Joue Mio: $110
A small, simple silicone cock ring that has 25 combinations of different vibration speeds and functions. The ring is a stretchable material with a large bullet that can be used for personal or a partner's pleasure.
Where to Buy Vibrating Cock Rings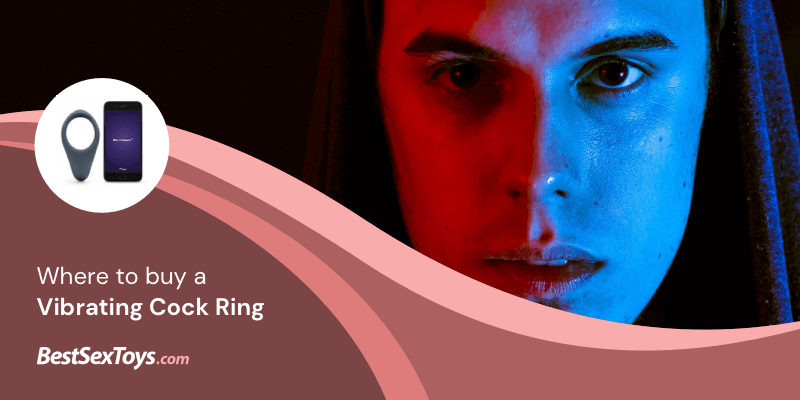 You can find a variety of vibrating cock rings across the internet or your local shop aisles.
When shopping online, you can take your time looking through various models, accessories, and more. Finding reputable manufacturers that clearly display their product information is an important detail to look out for. If you have any allergies to certain materials, having this kind of information upfront is crucial.
Take the time to read through reviews and feedback for each product to better understand the power and experience people have had with the model you're considering. Online retailers most often offer discreet packaging and clear return policies so you can feel comfortable throughout the process of receiving your new toy.
If you'd rather go searching through in-store options, find your local sex shop or retailers with vibrating cock rings in stock, such as Walmart. Your adult store will typically have more experienced employees who will provide any additional information and give you some feedback on the various products they stock. If you're unsure about the difference between models or want clarification, they're typically available to answer general inquiries.
Although it may be a nerve-wracking experience for first-time visitors, your local sex shop is typically a discreet, clean building that has welcoming members to help you out. Additionally, seeing and comparing products up close gives you a better idea of the size and make of each item, rather than having to try and return products found online. If you're looking for something to use soon, an in-store purchase is the best option to consider.
More Sex Toys For Men
All Sex Toys For Men
All the sex toys for



Subscribe to our Newsletter
Newest Deals
Discounted Prices
Free Products
Giveaways
Promo Codes
Table of Contents
Vibrating Cock Rings
Check the
Best 10 Vibrating Cock Rings
Find the best 10 Vibrating Cock Rings we've gathered after reviewing dozens!
Check Now