Male Masturbators
Didn't find what you are looking for?
View All
Best 10 Male Masturbators in 2023
1
Great Deal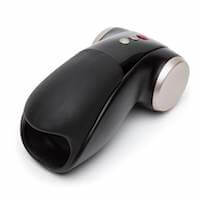 2
Fun Factory Cobra Libre II
Material: Silicone
Internal Length: 3.5 inches
Opening: Neutral
Power Type: Rechargeable
Vibration speed: multiple
Allergens: Phthalate-Free
Waterproof: Submersible
2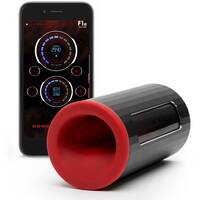 2
Lelo F1s Developer's Kit App
Material: Silicone
Internal Length: 4.5 inches
Length: 5.5 inches
Opening: Neutral
Run Time: 120 minutes
Power Type: Rechargeable
Vibration speed: Multiple
Waterproof: Submersible
3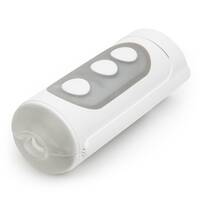 Tenga Flip Male Masturbator
Internal Length: 6.5 inches
Opening: Neutral
Material: Soft Plastic
Waterproof: Submersible
4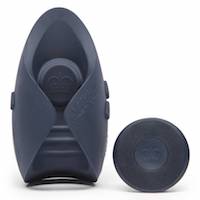 2
Material: Silicone
Internal Length: 4 inches
Opening: Neutral
Run Time: 60 minutes
Power Type: Rechargeable
Vibration speed: multiple
Allergens: Phthalate-Free
Waterproof: Submersible
5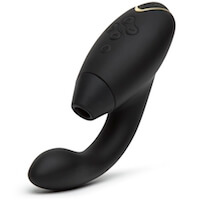 2
Material: Silicone
Flexibility: Firm
Circumference: 4.25 inches
Insertable Length: 5 inches
Length: 9 inches
Run Time: 120 minutes
Power Type: Rechargeable
Vibration speed: multiple
Allergens: Phthalate-Free
Waterproof: Submersible
6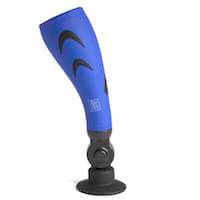 2
Material: Soft Plastic
Internal Length: 4.5 inches
Opening: Neutral
Battery Info: 4 x AAA batteries
Vibration speed: Multiple
Allergens: Phthalate-Free
Waterproof: Submersible
7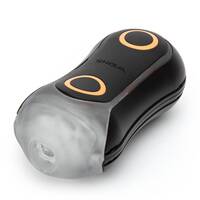 TENGA Strong Male Masturbator
Internal Length: 5.5 inches
Opening: Neutral
Material: Soft Plastic
Waterproof: Submersible
8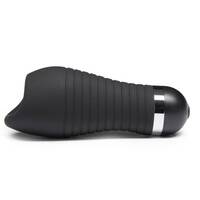 2
Material: Silicone
Internal Length: 3 inches
Opening: Neutral
Battery Info: 3 x AA batteries
Vibration speed: Multiple speeds
Allergens: Latex-Free
Waterproof: Submersible
9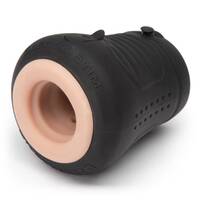 2
Material: Soft Plastic
Length: 4.5 inches
Allergens: Latex-Free
10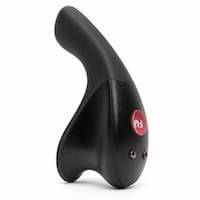 3
Material: Silicone
Flexibility: Flexible
Length: 3.5 inches
Run Time: 60 minutes
Power Type: Rechargeable
Vibration speed: multiple
Allergens: Phthalate-Free
Waterproof: Submersible
We have more
Male Masturbators
View All
As seen on
What Is a Male Masturbator?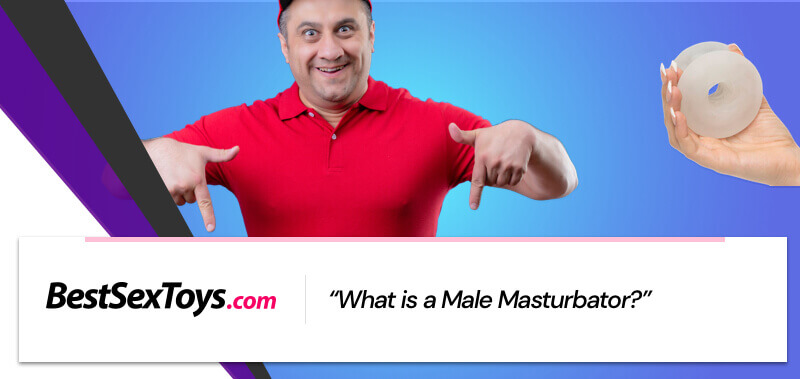 Male masturbators are sex toys for men that are a perfect way to spice up that old habit and get off whenever and wherever you want. A male masturbator also referred to as a pocket pussy or a fleshlight, is a cock sleeve used for stroking an erection that mimics a real hole's feeling.
These male strokers are the ultimate sex toys for men and allow for hassle-free out-of-this-world orgasms any time of the day or night. Known for their soft interiors with a skin-like feeling, pocket pussies provide the perfect stroke without risking desensitization to the penis.
There is a male masturbator at any price point, from disposable eggs to VR enabled fuck machines, it all depends on what you want.
Men are kept away from these handy helpers because there is a stigma attached to male masturbators, and men are sometimes embarrassed over buying or using one. Fear not, there is no need to be ashamed. Most women have female sex toys in their nightstand or have experimented with multiple kinds of toys to spice up their masturbation.
There shouldn't be any shame for a man doing the same. Everyone should have access to comfortable, healthy, and heightened masturbation, no matter your genitals.
Why Use a Male Masturbator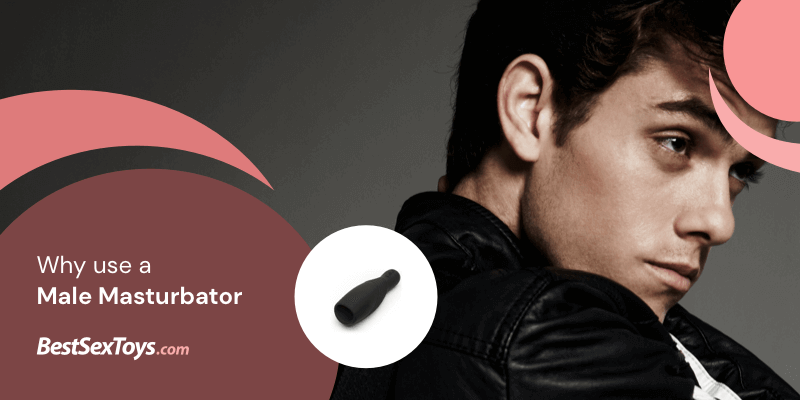 When you're using your hand to masturbate, you can squeeze or pull your penis so much that you actually can dull your sensitivity over time, yikes. If the behavior is continued, then nerve damage and dulled sensitivity can lead to not being able to reach orgasm with a partner. Male masturbators are ideal for keeping your pecker in peak condition.
When you use some form of male masturbator, you eliminate that risk and have a better experience overall with the right pressure to blow your load. Masturbation in males also decreases prostate cancer risk because carcinogens are flushed from the prostate on ejaculation.
This is in males that masturbate 5 times a week, so if you do less than that, pump those numbers up. The cock sleeves also create a vacuum of suction on their own, and some models have functions that let you control the level of suction for the perfect pull and tug at the right pressure.
Masturbating increases dopamine and endorphins while decreasing stress and is linked to lowering blood pressure. Male masturbators specifically can be used by people with dexterity issues or help partners who cannot masturbate their partner manually and increase the sexual health of a partnership.
Men respond better to the lifelike feel of a pocket pussy because they crave the feeling of real penetration, and male masturbators are designed to deliver on all fronts. In this case, it's actually recommended to be a jerk off; it's good for your health.
How to Use a Male Masturbator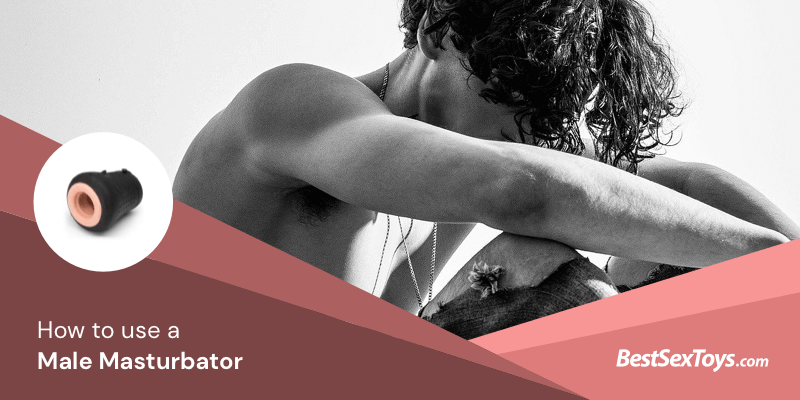 Always be sure to lubricate your male masturbator with whatever sexual lube is recommended for the material, this will ensure a smooth and more lifelike ride. It's far better than you'd ever get from using your hand and some lotion. Water-based and oil-based lubes are a good match for any type of sex toy.
You should steer clear of using silicone-based lubes in any silicone toy. Sheath your erect member into the tunnel and stroke at whatever speed suits you. Some of the more expensive modules even do the stroking for you! On some models, there will be knobs to turn and buttons to push. You must read all instructions that come with your toy, so you get the best possible bang for your buck.
What Male Masturbator Size Should You Get?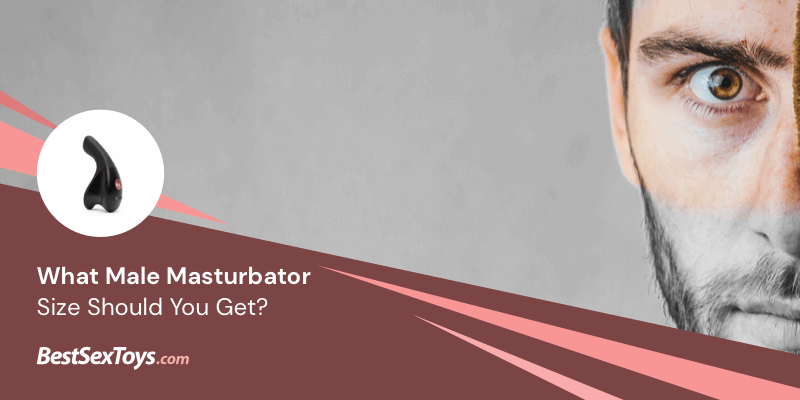 Male masturbators come in different lengths and thicknesses, so it is important to consider your own probe's length and girth before buying. So are you a grower or a shower? Make sure you know the size of your pecker at its longest before buying so that you can enjoy every inch of your new toy without sticking out of the end.
You also don't want to get a size that's too large for you, or there may be some chambers of the toy that you can't reach and enjoy. If you come to find that the sleeve fits too snugly on your privates, if it is not a disposable version, know that it will likely stretch over time with use.
If it is too snug to be usable, consider other materials that may stretch more to find a comfortable fit.
How to Clean a Male Masturbator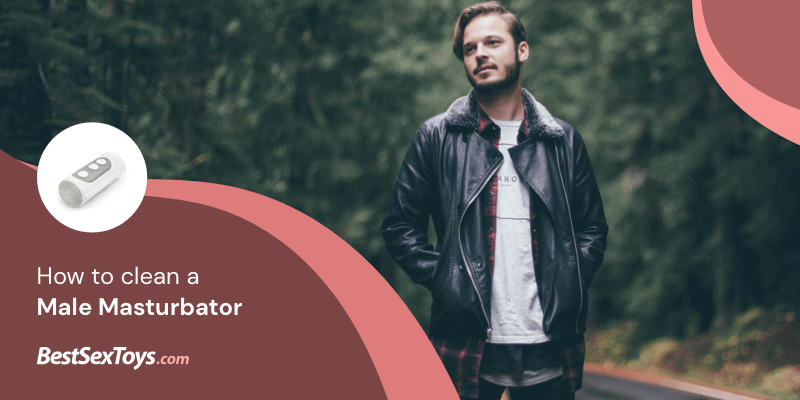 When you've finished your work and climaxed, some modules come with instructions for cleaning while others are meant to be disposable, it all depends on the product. The cheaper models are often made of latex or rubber, which are known for their stretch and softness but are also classified as porous material and therefore are harder to clean.
Many of these options come as disposable toys because of this difficulty with cleaning. Silicone is also a common material for male masturbators and is classified as a non-porous material, meaning it is easier to clean. Many vibrating or other more elaborate variants of male masturbators are made of silicone to be reused rather than disposed of.
It has been said that pocket pussies made out of silicone can be rougher on the shaft's soft skin, while others say that they can be as soft as the real thing. It is important to read the instructions for your toy if it isn't meant to be disposable so you can keep it fresh and ready to use at all times. Some users prefer the cheaper disposable modules that take clean up out of the equation completely.
Types of Male Masturbators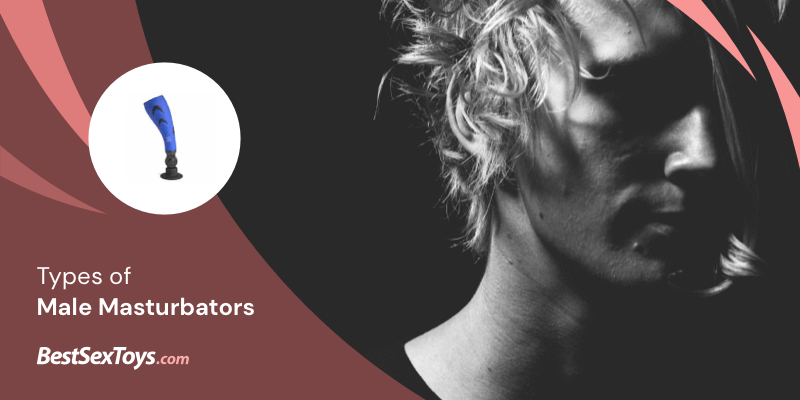 Textured Fleshlights
Textured fleshlights are male masturbators that include nubs or other textures inside the opening and throughout the device to help stimulate the erection. These tantalizing chambers are tight enough to give you a good pull without holding your cock in a death grip. They can come in different configurations and often have multiple differently textured chambers featuring swirls, zig-zags, you name it, you can fuck it.
Some male masturbators have more than one texture and feature different bumps and brushes in the chamber laid throughout the shaft. Double-sided male masturbators are also known to feature multiple textures depending on which end you choose.
Masturbation Eggs
If you're not sure if you like the feel of male masturbators yet try out an egg. These discreet toys are one use only and come with lube included. They are stretchy, flexible and one size fits all for a snug fit for every tug. To use an egg vibrator, you unwrap it from its shell and remove the lube from the center hole.
Apply the lubricant to the outside of the opening and inside the egg itself and then insert your cock into the hole. To use the eggs, pull the stretchy material over your entire length as you stroke. Eggs also showcase a variety of patterns and textured designs so that each egg feels differently.
The patterns are showcased on the outside of the packaging, so you know what you are getting. The eggs are sold in multipacks or cartons to try out different patterns to pick your favorite. The eggs are cost-effective and one of the cheaper options when it comes to male masturbators.
So whether you're looking to see if male masturbators are right for you or looking to find what textured pattern you like best before purchasing something more elaborate, these eggs are here for you when you're ready to explore.
Realistic Strokers
These fleshlights are designed to look like the real fuckable holes on your partner or that porn star you like a lot. Realistic fleshlights can mimic the opening of a vagina, an anus, or a mouth. Realistic male masturbators are made from soft silicone or skin-like latex to completely float into fantasy while you get off.
These pocket pumpers pay attention to detail and can artfully depict vulva or full lips with skin-like latex for a plush landing zone. The companion to a realistic dildo, realistic male masturbators, do whatever they can to feel as soft and wonderful as a real thing. These marvels of technology help you feel more connected to the act and plunge you deeper into your fantasies.
Masturbators With Heat
Turn up the heat, literally, with heat-enhanced male masturbators. These customizable coochies give you real feel warmth at your level. Some of these spicy versions get warm as you are using them or in your hands, while others are operated by buttons or controls.
They are rechargeable so you never run out of juice at the wrong time and keep going until completion. Heat can be comforting in a male masturbator, especially if you and your partner are long-distance or it has been a while since you were intimate with a partner.
The heated elements stimulate the imagination so that your fantasies can come to life, and you can come too!
Vibrating Male Masturbators
Vibrating pocket pussies and cock sleeves let you get stimulation and sensation without any real work. Simply adjust the vibration level to what feels good and either let it go without stroking or moving to your chosen rhythm. Some of these versions have multiple speeds and patterns to play around, while others have adjustments for the vibrations' intensity.
These male masturbators are prized for the extra stimulation, and the pocket rockets are guaranteed to please. Vibration is an essential part of most female masturbation, and it should be utilized in male masturbation as well.
The vibrations have a feeling of unpredictability and can accompany you in your stroking to form a sort of disconnect that lets you slip into your mental or physical porn folder and fully release.
Partial Body Masturbators
Get exactly what you want with a partial body masturbator, dubbed such by being only part of a sex doll rather than committing to purchasing an entire body. These limbless models are much cheaper than the full-bodied versions and can offer a good bang for your buck. They come in an array of sizes, shapes, genders, and positions.
Grab on to a lifelike ass as you plow away into your fantasies. Some of these masturbators are laying on their "backs" and feature breasts while others are on their "stomachs" and feature vaginal and anal openings or an anal opening with attached testicles.
The partial dolls can come with vibrating and heating features built-in as well. If you're a fan of fellatio, you may want to consider getting a male masturbator model that is only the doll's head. These doll heads move back and forth while sucking and have hair to pull for control.
The stretchy mouth and soft latex exterior lend a hand to the authentic feel of these masturbators. Partial body male masturbators are made of high-quality materials and can even have different attachments or settings to play with, you'll never want to use your hand again.
Double-Sided Masturbators
Get the best of both worlds with a double-sided masturbator. These toys come with two fun openings to choose from, so you have a hole, no matter your mood. These soft toys will wrap you up the right way and give you the perfect handhold for your handy.
Some feature both vaginal and anal openings, and some showcase oral openings. No matter what lips you're into, there's a masturbator that suits your wants and needs. These toys often come with different textures at each end so that you can pick and choose the right bumps for your grind. So flip a coin and choose a side because you're in for a wild ride.
Sex Dolls
If you find that you love having a male masturbator and want to bring things up several hundred notches, a sex doll may be what you're looking for. Sex dolls, also called blow-up dolls, are sex dolls with varying levels of real-life attributes used for masturbation.
These dolls mimic the size of a romantic partner and even sometimes come with interchangeable parts. They are often equipped with options for oral, vaginal, and anal penetration. The dolls can have vibrating, heating, or suction features as well.
Histories first sex dolls were created by sixteenth-century sailors that became lonely and felt isolated on long voyages. Today's dolls are far more intricate and inspired than their cloth predecessors and are often made of latex, silicone, or vinyl. Silicone is prized for its easy to clean non-porous surface and sculpt-ability.
The vinyl variety is what you see in those R rated comedy movies or what you buy your buddy for his bachelor party. These models are typically inflatable dolls and can bust at the seams after only a few uses. They are the cheapest models on the market and are more of a person's caricature than a real-feeling substitute.
The more expensive models are made of silicone and are modeled after real bodies and faces. These dolls are pose-able and have skin that feels real to the touch. Some of the dolls even have real human hair. Anything is possible in the world of sex dolls if you're willing to spend enough.
Suction Enhanced Male Masturbators.
If blowjobs are your fetish of choice, you should look into fleshlights with adjustable suction effects. These cock sleeves, with the help of lube, create a vacuum around your cock for endless blowjob fun without going in too deep or taking too long.
Never feel teeth again when you're using these cushiony silicone sleeves with the perfect suck for your cock. The sleeves' inside offers cushion for your pushing, and the plush material contours to your pecker, letting you feel every inch of suction power.
So stop looking at your vacuum cleaner like that and go with a safe alternative to answer the question, "What if I could get sucked off whenever I want?"
Where to Buy Male Masturbators From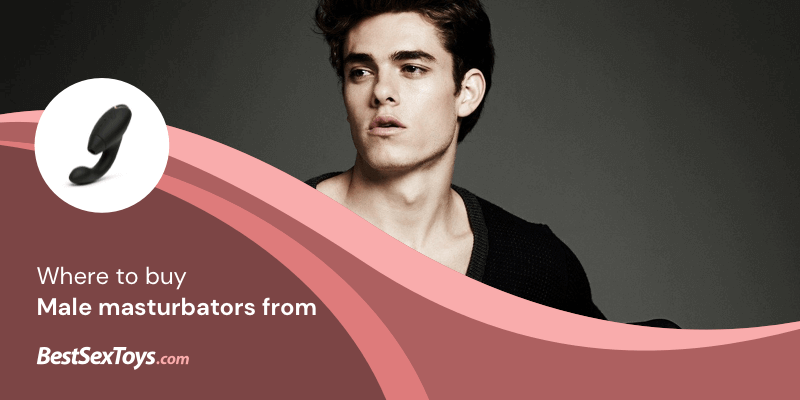 So you've decided to give male masturbators a good ol' college try but don't know where to buy one. Never fear, the information is here! Male masturbators can be found at your local drug store, Walmart, or your local sex shop. It all depends on which type you're looking for.
If you want a simple and disposable version like a masturbation egg, you may get it on your next trip to the drug store. Anything more elaborate then that will be at your local sex store or somewhere in the online marketplace. If you know what you're looking for or if you know some things that you would like included, online sex stores are designed to let you sort through the results and shop around.
Most of the more elaborate sex dolls are only available online, and some features will have more plentiful options online. Online sex shops also let the customer shop discretely, so there isn't any anxiety over buying your first male masturbator.
More Sex Toys For Men
All Sex Toys For Men
All the sex toys for



Subscribe to our Newsletter
Newest Deals
Discounted Prices
Free Products
Giveaways
Promo Codes
Table of Contents
Male Masturbators
Check the
Best 10 Male Masturbators
Find the best 10 Male Masturbators we've gathered after reviewing dozens!
Check Now