Chastity Cages
Didn't find what you are looking for?
View All
Best 10 Chastity Cages in 2023
1
Great Deal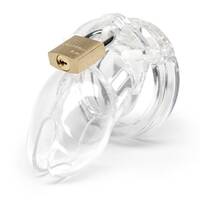 2
Short Male Chastity Cage Kit
Fastening: Lock and key
Allergens: Latex-Free
Length: 2.5 inches
Material: Hard Plastic
2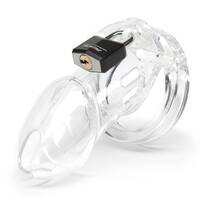 2
Fastening: Lock and key
Allergens: Latex-Free
Length: 3.5 inches
Material: Hard Plastic
3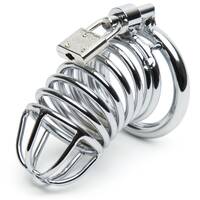 2
Deluxe Chastity Cock Cage
Length: 3 inches
Material: Metal
4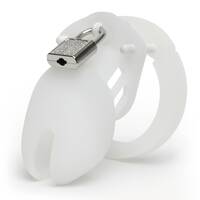 2
Deluxe Male Silicone Chastity Cage
Length: 3 inches
Material: Silicone
5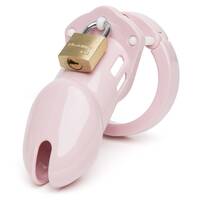 2
Pink Male Chastity Cage Ki
Fastening: Lock and key
Allergens: Latex-Free
Length: 3.5 inches
Material: Hard Plastic
6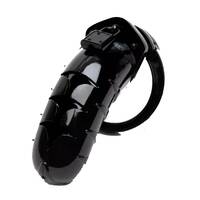 Fastening: Lock and key
Waterproof: Submersible
Material: Hard Plastic
7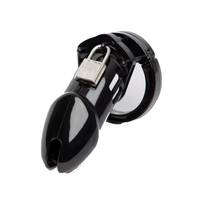 DOMINIX Deluxe Rigid Plastic Chastity Device 3 Inc
Fastening: Lock and key
Length: 3 inches
Material: Hard Plastic
8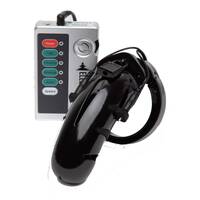 ElectroShock Electrostim Chastity Cage
Allergens: Phthalate-Free
Fastening: Lock and key
Waterproof: No
Length: 4.5 inches
Material: Hard Plastic
9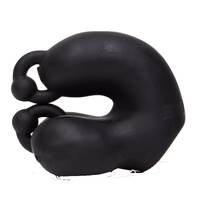 Oxballs Full Coverage Male Chastity Cage
Allergens: Phthalate-Free
Length: 3.5 inches
Material: Soft Plastic
10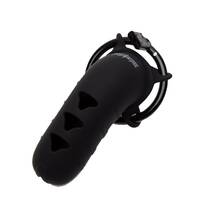 Fastening: Lock and key
Waterproof: No
Material: Silicone
We have more
Chastity Cages
View All
As seen on
What Is a Chastity Cage?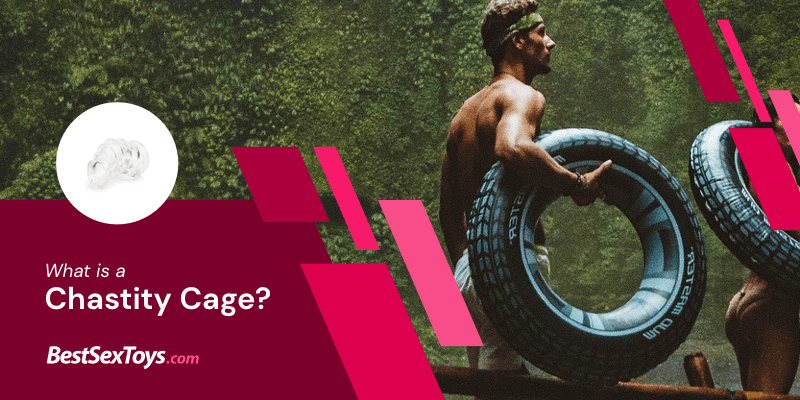 A Chastity Cage is a device that encloses the penis to prevent stimulation and erection. It significantly limits and prevents the ability of the wearer to achieve an orgasm. It is commonly referred to as a chastity tube or penis cage and is widely used either as a sex toy or as an accessory in BDSM play.
Modern versions of the classic male Chastity Cage are designed for long-term use wherein the man's penis is locked up to make erection nearly impossible. The partner usually holds the key and, therefore, is the only one who can unlock the device.
This makes sexual arousal uncomfortable for the wearer as the device prevents masturbation, oral sex, intercourse, and other erotic activities that involve the wearer's genitalia.
Chastity Cages are available in a wide variety of forms and materials. They consist of two major components; a ring that sits around the base of the penis that goes underneath the scrotum and a penis cage or a hollow tube to enclose the entire penile shaft.
The two components meet together through a hinge and securely locked in place through its own locking mechanism. This could either be an internal lock or a distinctly designed padlock that pairs up with the device.
The penis cage can either have small openings to allow air to pass through or no openings at all except for the perforated tip that serves as a passage for the urine. This prevents even the slightest stimulation to the penis using the hands or even fingers. Some Chastity Cage designs provide good ventilation to ease up long-term wearing.
Common Uses
In the context of a BDSM relationship, Chastity Cages are specifically designed to facilitate sexual exclusivity and preserve male chastity by giving your partner the authority to lock your penis in a cage. This allows your partner to have complete control of your orgasms as they are the only ones that can decide "if", "when", and "how" you may orgasm.
In heterosexual relationships, the use of a Chastity Cage refers to FemDom or Female Dominance.
The female partner may achieve orgasm, but she has complete control of her partner's. She may spend a lot of time teasing and seducing her male partner as she urges him to achieve sexual arousal with his Chastity Cage on. The female decides when to put an end to her play.
In this case, the feeling of constant and prolonged arousal leads to a more satisfying orgasm for the male partner.
Variations
There are different variations of Chastity Cages available in the sex toy market. Typical models are usually made of metal, plastic, or silicone. Depending on how you'll use it and how long you intend to keep it on, there's a particular type of Chastity Cage that can address your need.
Couples that practice male chastity usually has their partner's penis constantly locked up in a Chastity Cage for a prolonged period of time or even 24/7 when they are not together. This gave rise to models that allow sufficient airflow through the cage.
Examples are metal cock cages and hinged-type penis cages.
Chastity Cages that are meant to prolong foreplay, which typically lasts from a few hours to weeks, have also become available. These devices support the belief that the longer a male partner wears the device, the more intense his longing and feelings are for his partner.
Hence, specifically designed Chastity Cages have become widely available, usually made of rigid plastic or stainless steel.
As for those who practice bondage and submission in their sexual relationship, a Chastity Cage allows one partner to be totally in control of their partner's orgasms. The most common variations that support such BDSM play are fully-closed cock cages and open-ended penis cages.
Furthermore, recent developments and innovations in the industry of male Chastity Cages gave rise to internet-enabled chastity device. This allows one partner to lock and unlock the cage remotely using an app. However, a serious glitch was found concerning this product that involves hackers remotely locking the device.
How to Use a Chastity Cage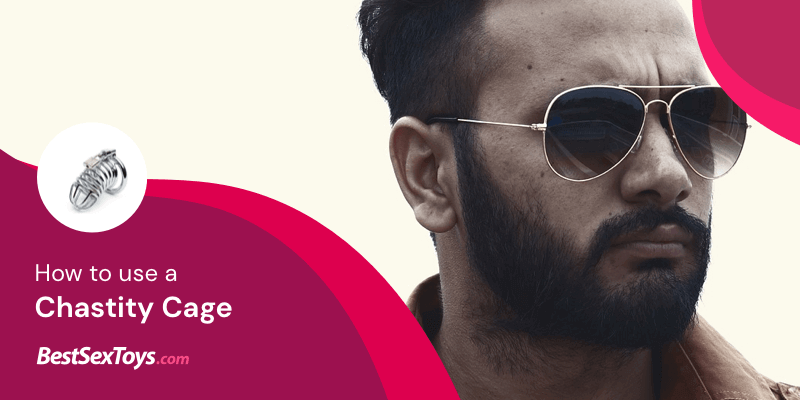 The use of Chastity Cage is a mutual decision between couples that want to add a touch of bondage and submission in their relationship. The act is always consensual in nature, similar to most BDSM practices. Physically obstructing the ability of your man to engage in sexual activities and perform masturbation is what makes the use of a Chastity Cage appealing for a lot of individuals.
Apparently, the element of romance, submission, and loyalty to their partner is what encourages a lot of couples to try out this locking device. It also makes a relationship more exciting, especially among lovers that want to infuse some wildness in their sex lives.
Are you playing with the idea of using a Chastity Cage? Would you like to let your partner "own" your penis and take control of your orgasms?
If you're willing to give in to this sexual kink, here's an outline on how to use a Chastity Cage for the first time.
1. Communicate With Your Partner.
If you're willing to lock your penis in a Chastity Cage, communicate the rules with your partner first. It's important to discuss how long you must keep it on and if you have equal access to the key.
Be aware that some couples use a Chastity Cage only when engaging in sexual activities that involve BDSM, while others let their male partner wear the cage 24/7 or until their next sexual encounter. Discussing these things with your partner will enable you to determine how you can benefit from this decision.
2. Put on the Ring.
To put on a chastity cage, start by putting on the ring. The ring should be securely in place at the base of the penis and behind the scrotum. To do this, insert the ring on the penis and put each testicle through the ring one at a time.
3. Prepare to Use Some Lube.
If you're finding it difficult to get the testicles through the ring, apply some lubricant to achieve a slippery and more comfortable glide. This should help you get the balls to slide gently over the ring, one at a time, so you can position it behind the scrotum.
4. Insert the Penis Into the Cage.
Insert a flaccid penis into the cage. Hold in at a downward angle to prevent erection. Some cages are short enough to squeeze the penis and apply a stronger restriction. If you're finding it challenging to keep your penis in a flaccid state, get some ice cubes. The cold can instantly calm down the penis and may help prevent the erection, so you can apply the cage with ease.
5. Close the Cage and Lock It in Place.
Put on the enclosure of the Chastity Cage over the penis and attach it firmly against the ring to lock it in place. Take note that the enclosure sometimes depends upon the type of cage you're using.
Some cages have a hinge in between the enclosure and the ring, which means that you'll have to insert the testicles first then hold the penis upwards or downwards, depending on where the hinge is. By doing so, you can position the enclosure by hinging it over and in place prior to putting on the lock.
Pro Tips When Wearing a Chastity Cage:
It's natural to notice the extra weight on your penis that tends to pull it downwards. One effective way to deal with this is by wearing tight underwear. This helps secure the cage close to your body, which can reduce the tension. Also, the fabric of your underwear can help support some of the weight.
If you're planning to wear a Chastity Cage under your clothes, use a simple model that is not too bulky. A silicone Chastity Cage or hard plastic models are some of the most viable options if you don't want to draw too much attention to your pants and pelvic area.
Consider wearing baggy clothes and keep your shirt loosely tucked out to conceal the "bump".
Wearing a Chastity Cage for an extended period of time may cause chafing of the skin. Applying some lube or moisturizer helps minimize the risk of irritation from the cage rubbing against the skin, causing friction.
Types of Chastity Cages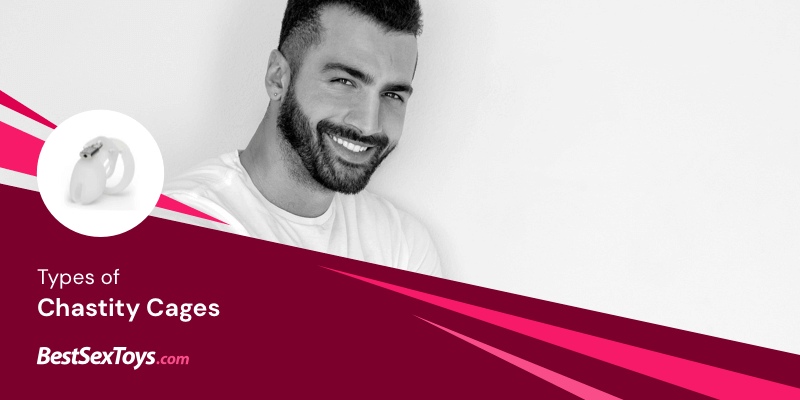 Male Chastity Cages come in various forms, types, and sizes. It is important to pick one that suits your lifestyle and personal needs to reap its positive benefits. You also have to determine what your goals are for using one and if you have any intentions to keep it on for extended periods. Ideally, it's always best to pick a Chastity Cage that you're comfortable using on your own or with your partner.
Unless you're practicing hardcore BDSM or you're aiming for constant arousal without having an orgasm, you might want to keep things on a low key if you're a beginner. This can help minimize the initial discomfort, so you can gradually adjust the use of the device.
More importantly, it gives you enough time to contemplate the many ways you can incorporate a Chastity Cage in your lifestyle while learning more about it.
For starters, here are the different types of Chastity Cages that can help redefine your sex life and relationship;
Short-Type Chastity Cage
A Short-Type Chastity Cage is a smaller variation of the classic cage. It squeezes or compresses the penis into the cage to restrict movements and prevent erection. It is usually made of rigid materials like stainless steel metal or hard plastic, and comes with a built-in lock.
Some models don't have enough ventilation, and are not recommended for prolonged use or day wear. In general, Short-Type Chastity Cages are commonly used in BDSM play to deprive the wearer of orgasm.
Spiked Chastity Cage
A Spiked Chastity Cage is a metallic cage with spikes along its inner walls. The spikes can prevent the wearer from having an erection for obvious reasons. The spikes can pierce through the skin of the penis, which can be very painful.
Therefore, this extreme sex device encourages strong mind conditioning and reminds the wearer to set aside his sexual thoughts and erotic fantasies. Otherwise, the consequences can be distressing and uncomfortable.
Metal Chastity Cage
A Metal Chastity Cage is a cock cage that's made of stainless steel metal. There are many different types available such as small ones that compress the penis, longer models that offer ventilation throughout the penile shaft, spiral cages, and enclosed cages covering the entire penis.
Silicone Chastity Cage
A Silicone Chastity Cage is a less intimidating type of cock cage because it is non-rigid and suitable for beginners. However, it is fully enclosed and provides minimal to no ventilation to the penis. Depending on the type and form, a Silicone Chastity Cage is generally lightweight, which reduces the tension gravity to the penis. It is also easier to wear. Most silicone types are suitable for male orgasm denial during sexual activities.
Electroshock Cock Cage
An Electroshock Cock Cage has wirings and electrodes that may be activated to give the caged penis a light electric shock. Some models allow the wearer to decide where and when to apply the electrical stimulation. There are also some programmable models and allow either the partner or the wearer to activate or deactivate the program or settings.
Extreme precaution must be well-observed when using Electroshock Cock Cages. Men with pre-existing conditions should avoid using these devices. Moreover, this type of cock cage is strictly prohibited among men with cardiovascular conditions like irregular heartbeats, as well as those that have cardiac pacemakers.
Open-Ended Chastity Cage
An Open-Ended Chastity Cage is a partially enclosed chastity cage. They are rigid and hollow in form as they wrap around the shaft of the penis. Their most distinctive characteristic is the open end that leaves the head of the penis fully exposed.
In BDSM play, the partner can tease and stimulate the penis' head while the chastity cage is on. This is one way of triggering constant arousal to the wearer while denying him of orgasm.
Chastity Cage With Attachments
A Chastity Cage with Attachments has additional elements that do other things to the body other than locking the penis. This makes caging far more intense and exciting. The most common type of Chastity Cage with Attachment has a butt plug as an additional component to the cage. In this case, the wearer cannot have an erection and is likewise fully deprived of anal stimulation and penetration.
Other variations include Chastity Cage with penis plugs that sit in the urethra while the cage is on, cock cages with testicle torture device, or variations that include internal spikes. Most Chastity Cages with Attachments are made of stainless steel metal.
Is It Safe to Use a Chastity Cage?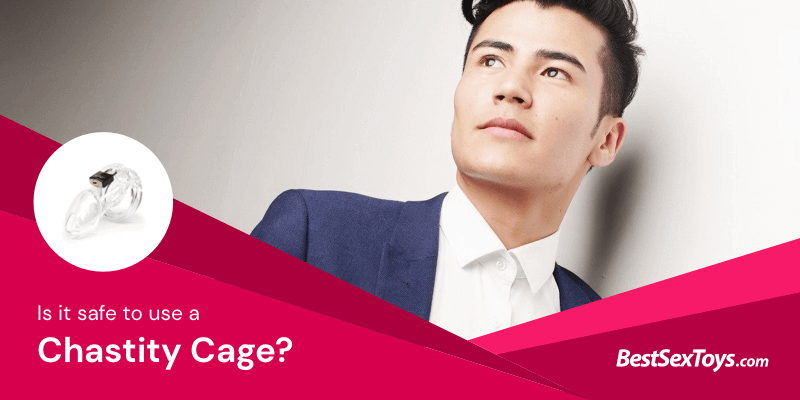 It is generally safe to use a Chastity Cage as long as you take the necessary precautions when putting it on and using a moisturizer to prevent chafing. Regular cleaning of your penis and cock cage also contributes to proper hygiene and safety.
To ensure safety when using a Chastity Cage, it is important to use the right size. If it's too small and you're forcing your penis into it, wearing the cage for a long time can be painful and uncomfortable. It is also important to pay close attention to the ring size. It should fit snugly and comfortably around the base of your penis and behind the scrotum; and not too tight as this might restrict blood circulation.
There's no specific time limit with how long you can keep your Chastity Cage on. Most men enjoy wearing a cage for an extended period of time to prevent masturbation and delay orgasm. Among men that decide to wear a cock cage 24/7 or almost permanently, it's important to take it off every week to clean the penis and the cage thoroughly.
As for men who feel extreme discomfort from wearing a metal Chastity Cage due to skin allergies and irritation, or simply because it's too heavy, it's best to shift to lightweight options.
Examples are; Chastity Cages made of silicone, plastic, or soft gel-like material.
The bottom line is if you feel extreme discomfort and pain while wearing a Chastity Cage even while your penis is on flaccid-state, chances are that you're not using the right size. A well-fitting cage should feel comfortable despite the extra weight, not restrict blood circulation to the penis, and cause friction against the skin.
Chastity Cage Benefits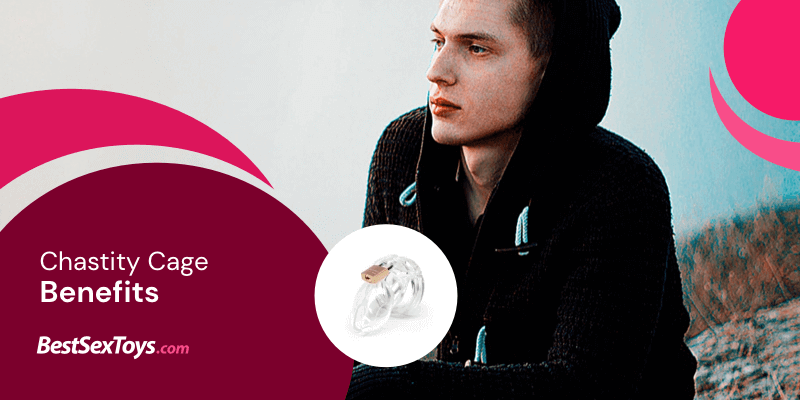 Just like most sex toys, Chastity Cages have their share of benefits to the user. At first look, it may seem like they are merely BDSM devices that satisfy many sexual kinks. However, wearing Chastity Cages can also strengthen relationships between couples, promote intimacy, and amplify sexual pleasure. Let's explore the benefits of Chastity Cages among couples;
1. Keeps Men From Masturbating.
Chastity Cages enable men to focus entirely on their partners. It keeps them from masturbating while fantasizing about other women. Wearing a cock cage is a constant reminder that their partner owns them and, therefore, has the right to control their sexual pleasure and orgasms. This significantly strengthens a couple's sexual relationship.
2. Reduces Infidelity Among Men.
Men tend to grab every opportunity to have sex with a woman, they are physically attracted to even though they are already in a relationship. Wearing a Chastity Cage can prevent this from happening since only his partner can unlock his penis from its cage. In this sense, a cock cage may help control a man's sexual urges and encourage him to stay faithful to his partner at all times.
3. Promotes Powerful Orgasms.
Wearing a Chastity Cage can prolong sexual excitement as it triggers constant arousal that could go on for an extended period of time. Just imagine the intensity once the penis is finally free, and orgasm is finally permitted. Men that incorporate Chastity Cages in their lifestyle enjoy more powerful and mind-blowing orgasms with their partner during sex.
4. Strengthens the Bond Between Couples.
There is something romantic and exciting about allowing your partner to take full control of your arousal and orgasms. It practically leaves no room for you to think of other women because your sexual gratification depends entirely on your partner. Every time you see the Chastity Cage, you are persistently reminded that your partner exclusively owns a part of you.
All the sex toys for



Subscribe to our Newsletter
Newest Deals
Discounted Prices
Free Products
Giveaways
Promo Codes
Table of Contents
Chastity Cages
Check the
Best 10 Chastity Cages
Find the best 10 Chastity Cages we've gathered after reviewing dozens!
Check Now