Best 9 Sex Dolls in 2023
1
Realistic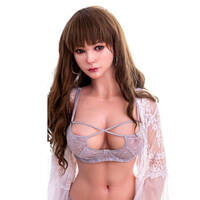 Height: 5ft 3 inches
Material: Silicone
Bra Size: E-Cup
Waist: 20 Inches
Hips: 35.8 inches
Underbust: 24 inches
Vaginal Depth: 7.1 inches
Anal Depth: 5.9 inches
Oral Depth: 5.1 inches
2
Selling Fast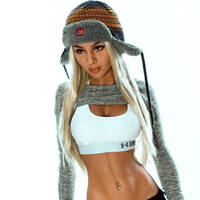 Height: 5.4ft
Material: Premium TPE
Anal Hole: Yes
Vaginal Hole: Yes
Mouth Hole: Yes
Skeleton: Aluminum Alloy
3
Selling Fast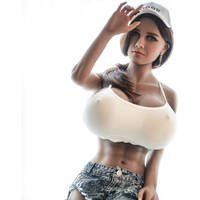 Height: 5.18ft
Vagina Depth: 7.09 inches
Anal Depth: 5.91 inches
Oral Depth: 6.1 Inches
Accessories Included: Many
4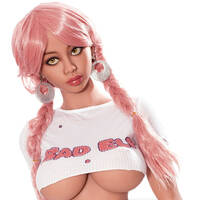 Height: 5ft 6 inches
Material: TPE Premium
Bra Size: H-Cup
Vaginal Depth: 7.1 inches
Anal Depth: 6.3 inches
Oral Depth: 4.7 inches
5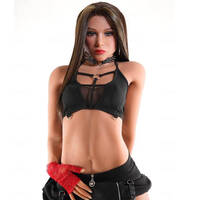 Height: 5.1ft
Material: TPE Premium
Weight: 80 lbs
Waist: 28 Inches
Bust: 35 Inches
Hips: 39 Inches
6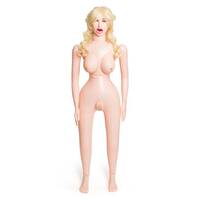 2
Battery Info: 2 x AAA batteries
Power Type: Batteries
Vibration speed: Speeds / patterns
Internal Length: 3.5 inches
Opening: Vagina, Butt & Mouth
Material: Soft Plastic
Waterproof: Splashproof
Allergens: Phthalate-Free
7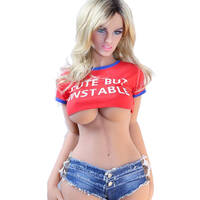 Height: 5ft 25 inches
Material: Silicone
Bra Size: E-Cup
Waist: 24 inches
Hips: 38 inches
Underbust: 23.5 inches
Vaginal Depth: 6.7 inches
Oral Depth: 6.7 inches
Anal depth: 5.1 Inches
8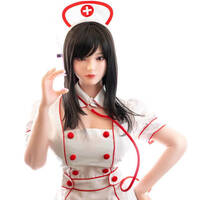 Height: 4.11ft
Material: TPE Premium
Weight: 66 lbs
Waist: 24 Inches
Bust: 32 Inches
Hips: 35 Inches
Eyes: Brown color
9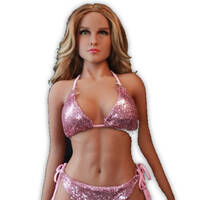 Height: 4ft 11 inches
Material: Rubber
Waist: 20 inches
Hips: 23 inches
Weight: 77 lbs
Vaginal Depth: 6.3 inches
Oral Depth: 4.7 inches
Anal Depth: 5.5 inches
We have more
Sex Dolls
View All
As seen on
What Is a Sex Doll?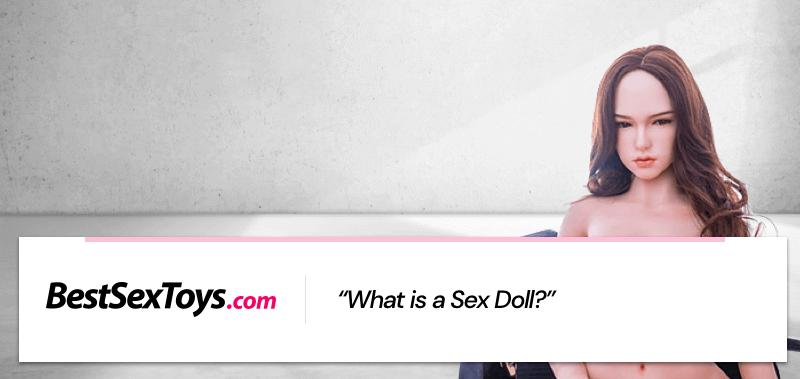 A Sex Doll is a life-size sex toy mannequin that resembles the height, weight, and physical attributes of a real-life person. While there's a common perception that Sex Dolls come in female forms, male Sex Dolls have also entered the scene and are similarly equipped with lifelike features.
To address gender fluidity and a variety of sexual kinks, transgender Sex Dolls with penis and vagina attachments have joined the long list of sex doll variations.
Sex Dolls are functional as alternative sex partners and life-size sex toys. Users claim that the most essential element of a sex doll aside from its sexual features is its texture. For this reason, sex doll manufacturers consider skin simulations as their main focus and come up with a model that feels real enough to the touch.
Types and Materials
The most common materials that are typically used in creating sex dolls are silicone, rubber, thermoplastic elastomer (TPE), and flesh rubber. There are three major types that you can consider; an inflatable type (half silicone), a solid sex doll (silicone, rubber, or TPE), or a realistic sex doll (silicone, TPE, or flesh rubber). All types are fully equipped with features that simulate vaginal penetration, anal penetration, and oral sex.
Features
Innovative models like realistic sex dolls provide true-to-life sexual experience with customizable sex sounds, language options, orgasmic capability through a sensor, and temperature control that mimics the warmth of the human skin. More advanced features include a metal-alloy skeleton and a flexible solid connection for ease of adjustment to a desired posture.
This also allows users to experiment with various sex positions.
Sex Dolls are highly-favored for their lifelike form and features that allow costume changes to satisfy a variety of sexual kinks and fantasies. You can dress them up, add some accessories, and program them to moan and produce sexy sounds to intensify the experience while making love and playing with them.
Sex Dolls are suitable for solo play sessions, and couple play with your partner for a delightful threesome.
What Are Sex Dolls Made Of?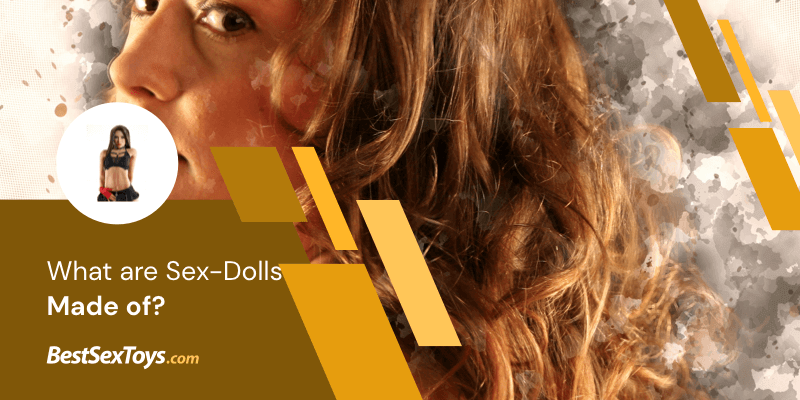 Sex Dolls are usually made of body-safe silicone or thermoplastic elastomer (TPE), a combination of polymers such as plastic and rubber, or silicone and polyvinyl chloride. Recent development in the process of manufacturing sex dolls is the introduction of flesh rubber.
This material is currently under patent license and described by its developers as super-soft, elastic, and almost skin-like.
The "skin" of the Sex Doll binds all of its parts together and accounts for its aesthetic appeal. Its purpose is to give users the impression that they are touching and feeling a real man or woman. To date, only two materials can deliver this kind of texture and sense of "realism". And these are silicone and TPE.
Solid-Structure Sex Dolls
Non-inflatable or solid-structure Sex Dolls made of silicone or TPE are well-equipped internally with metal-alloy skeleton or stainless steel to support the doll's posture and allow its owner to use it in various positions. Metal-alloy is a relatively lightweight and sturdy internal component that is suitable in supporting a sex doll's physical form and structure.
Inflatable Sex Dolls
Inflatable Sex Dolls are usually made of half-silicone and medical PVC. They don't have a metallic skeleton and rely solely on their inflatable components to maintain their physical form, firmness, and sturdiness.
What makes Inflatable Sex Dolls impressive is their ability to withstand weight and pressure. Some models have a load-bearing of up to 300 lbs, which is quite impressive for a sex doll that lack structural elements.
How to Choose the Right Sex Doll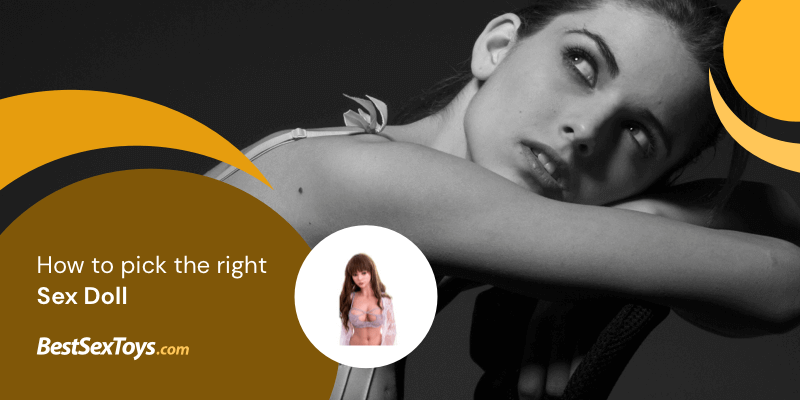 Selecting a suitable type and material for your sex doll requires careful assessment, and this primarily depends on how you intend to use your doll during sexual play and exploration. To help you decide on which material is more favorable for you and complements your personal needs best, here are some factors that you might want to consider.
Texture
If you want a realistic feel and texture, a Sex Doll with a "skin" made of thermoplastic elastomer or TPE material is a suitable choice. TPE is smooth, soft, and more lifelike in terms of appearance and elasticity.
Affordability
Sex Dolls made of TPE are more affordable in comparison to their silicone counterparts. If price is a major consideration for you, TPE Sex Dolls can offer you a more practical and budget-friendly choice. There are also cheap sex dolls that are made of rubber materials. However, rubber has a pungent smell and contains toxic substances that may cause irritation.
Flexibility
In terms of flexibility, TPE is more flexible when compared to silicone material. This allows easier handling and positioning of the Sex Doll. However, if you prefer something slightly heavier, firmer, and sturdier in structure, a silicone Sex Doll is a better option.
Maintenance
Both TPE and silicone sex dolls require proper cleaning and maintenance using a damp cloth and soapy water solution. Wipe gently and avoid using harsh chemicals such as bleach, alcohol in strong concentrations, and harsh chemical agents. For hygienic purposes, always wear a condom every time you use your sex doll.
For TPE Sex Dolls: Be careful not to use hot water for cleaning because this can cause the material to disintegrate.
For Silicone Sex Dolls: Powder application may be necessary because silicone tends to get sticky after exposure to soap and water.
Wet Play
Silicone Sex Dolls can take a hot bath with you, because silicone material is more resilient to hot temperature compared to TPE. So if you're particularly fond of wet play and you intend to take your doll in the hot tub with you for a steamy session, make sure to choose a Sex Doll that's made of silicone.
It is worth noting that TPE Sex Dolls are not suitable to use in the hot tub because of the low melting point of TPE. Prolonged exposure to high temperatures can affect the quality and texture of the material.
Space and Privacy
Before buying a Sex Doll, try first to manage your expectations and picture yourself having a life-size doll in your room. Is space going to be an issue? Do you have a proper place for it in your home? How would it affect your privacy?
These are some of the questions that you should address when buying a sex doll. If you have enough space and privacy in your home, then having a solid-structure Sex Doll won't be a problem. However, if you're quite uncertain about these aspects, a workable solution is an inflatable Sex Doll that you can easily deflate and store when not in use.
How to Use a Sex Doll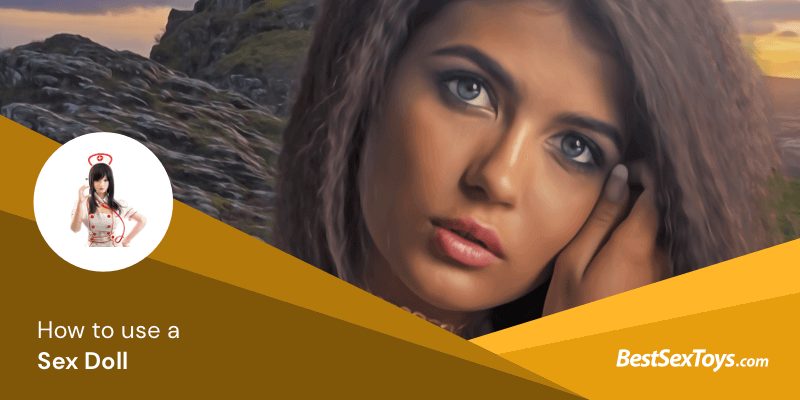 A Sex Doll is a life-size sex toy or mannequin that you can use for sex simulation and a variety of other sexual activities. It is a replica of the human body in terms of shape, size, form, and weight. It is also suitably-designed to deliver pleasure and enjoyment by playing and having sex with it.
Before using a Sex Doll, it's important to understand the innovative features that make up a modern sex doll. Here's what you need to know to appreciate the moments you'll spend playing with your sex doll and its features.
Sex Dolls are fully-packed with features that mimic the experience and sensation of having sexual intercourse with a real person. They are specifically-designed with lifelike sex organs (vagina, penis, and anus), mouth, breasts, butt, hair, and an attractive body. These features allow users to enjoy vaginal penetration, anal penetration, and oral sex.
Other features include; temperature control to simulate the warmth of a human body, a sensor to trigger orgasm, true-to-life sex sounds like moans and dirty languages, oral sex mechanisms that can lick and suck a penis, and an outlet for lubrication, among many other robotic elements.
Here are some tips on how to play and have sex with your Sex Doll.
Get to know the features of your Sex Doll. and make the necessary preparations. Program the sounds, set the temperature, dress it up with a sexy costume, and add some lubricant, preferably water-based lubricant. If some elements require batteries, take the time to check if they're working properly.
Use a condom. It is highly recommended that male users use a condom to maintain the hygienic properties of their Sex Doll.
Penetrate the Sex Doll vaginally, anally, or orally. Take advantage of the features that can make the experience more realistic.
Hit the sensors. If your Sex Doll has the ability to orgasm, make sure to trigger or hit the sensor.
Clean it. After using your Sex Doll, make sure to clean it properly, especially the parts exposed to body fluids.
Why People Buy Sex Dolls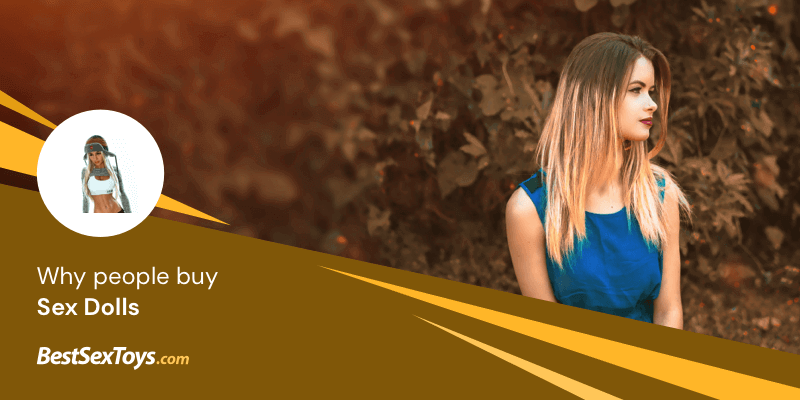 There are quite many reasons why people buy sex dolls or sex mannequins. Apparently, the increasing market for different types of sex dolls and "sexbots" can give rise to lengthy arguments and debates about the subsequent relationships of humans with these entities.
Another concern is whether sex dolls could potentially lead to an increasing objectification of the male and female bodies. Or perhaps, encourage harassment and abuse of the human body itself.
There are a limited number of academic researches and studies exploring the reasons people buy sex dolls and prefer to have them in their homes. What could be their motivation? How can they describe their personal experiences about having a sex doll? Let's explore the different reasons;
1. To Fulfill Sexual Kinks.
Sexual kinks are born in the human brain and center on rough sex play to having sex with an object, among many other bizarre sexual practices. Most people prefer to execute such sexual kinks to a lifeless partner such as a Sex Doll for obvious reasons.
A sex doll can handle rough play and aggressive sex, and there won't be any complaints or pressure. Moreover, it won't affect a relationship. For this reason, Sex Dolls are the most suitable sex partners for people that want to practice a variety of sexual kinks that they cannot disclose to their partners.
2. For Companionship.
Perhaps you've already heard or read about stories of men who prefer Sex Dolls for companionship. Some of these men claim that having a Sex Doll is far better than having a jealous lover, an irritable wife, a nagging girlfriend, or a controlling partner.
Having a Sex Doll waiting at home is like having a honeymoon every day because sex is always good, and there are no arguments or conflicts. Despite these claims, Sex Dolls are not meant to replace human relationships and interactions, and should only be viewed and perceived as sex toys to spice up the most ordinary days.
3. To Practice Sexual Skills.
Sex Dolls are excellent sex toys for people who want to practice their bedroom skills without fear and judgment. As humans, we're not born with Kama Sutra knowledge. We tend to rely mainly on our instincts when it comes to learning the ropes in sex.
So when porn is no longer enough to enhance your sexual moves, a Sex Doll is extremely useful in actively polishing your sexual repertoire so you can perform better in bed and become more confident.
4. For Masturbation and Solo Play.
Men and women who want to take their masturbation sessions to the next level and achieve a more realistic sexual experience invest in sex dolls. This is perhaps one of the most common reasons that drive people to buy sex dolls.
Most sex dolls available nowadays have advanced features that mimic the sensations of vaginal sex, anal sex, and oral sex. So instead of engaging in one-night stands and hook-ups with strangers, having sex with a sex doll seems to be more practical and risk-free.
5. To Experience a Delightful Threesome.
Adventurous couples that want to engage in a threesome sex act can use a Sex Doll to play as third wheel. A Sex Doll is a suitable third party because it won't harm the relationship or trigger jealousy between partners.
Moreover, threesome is usually considered as sexual taboo in most serious relationships. But if it's something that you and your partner are both willing to explore, having a Sex Doll could make it seem more viable.
6. To Satisfy Sexual Fantasies.
A lot of people that buy Sex Dolls want to fulfill a particular sexual fantasy. Some fantasize about sexy anime characters, women with C-cup breasts, blonde hotties, or girls in preppy outfits. And when life doesn't allow these fantasies to happen, the closest thing you can get is a Sex Doll that possesses all the physical attributes that you've been dreaming about.
And the good news is that most sex doll manufacturers can customize products and specifications that satisfy every buyer's fantasy.
How Much Does a Sex Doll Cost?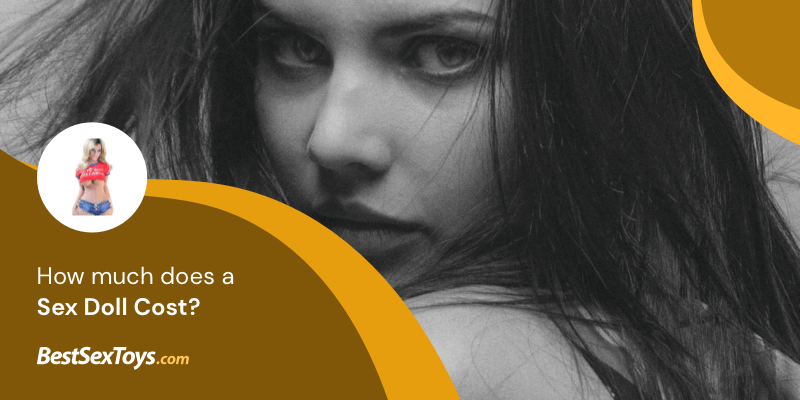 Sex Dolls are specifically-designed and fashioned for sexual stimulation and companionship. They are also perceived as creative representations of the human imagination and fantasy.
Manufacturers of Sex Dolls continue to exert efforts to provide realism by using flesh-like silicone, plastic, TPE, rubber, and a combination of these materials to imitate the sensation of touching a real man or woman.
Modern sex dolls, which are also referred to as "sexbots" sell at a price range of $3,000.00 to a whopping $10,000.00. Apparently, Sex Dolls are not exactly your average and cheap sex toys for obvious reasons.
Yet surprisingly, the overwhelming mass of buyers and users are well-described as just "ordinary people" and "average guys" with a fascination and penchant for the human body. If you're scheming to buy one of the best Sex Dolls online, you're exactly at the right place.
To give you an idea about sex doll prices, here are some figures on the pricing for sex dolls;
Inflatable Sex Doll: Price starts at $150.00
Basic Silicone Sex Doll: Price Starts at $500.00 to $1,000.00
Silicone Sex Doll with Add-On Customized Features: $1,000.00 to $3,000.00
Full Silicone Realistic Sex Doll: $2,800.00 to $5,000.00
Silicone Sex Doll with Robotic Features: Price Starts at $5,000.00
Basic TPE Sex Doll: $300.00 to $700.00
TPE Realistic Sex Doll with Add-On Features: $800.00 to $3,000.00
TPE Sex Doll with Add-On Customized Features: Starts at $700.00
Silicone and TPE Realistic Sex Doll: $1,000.00 to $3,000.00
Silicone and Plastic Lifelike C-Cup Breast Sex Doll: $600.00 to $1,000.00
Where to Buy a Sex Doll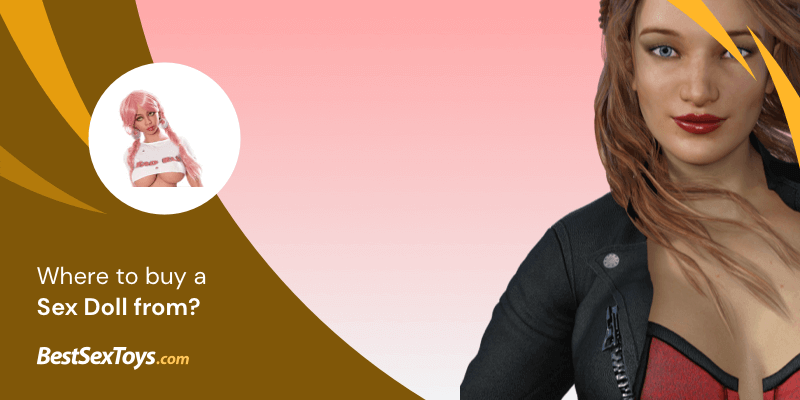 Sex Dolls are available online and in most local sex toy shops. If you're thinking about purchasing one, make sure to buy from a credible source that provides accurate details and reliable information about the product.
If you're too anxious and uncomfortable with the idea of stepping into a physical sex toy store to make a purchase, your next option is to buy a Sex Doll online. This is perhaps more practical and convenient since your item will be delivered right to your doorstep.
Along with the increasing demand for Sex Dolls is the uprising of less reliable sellers that don't deliver customer expectations. If you want to avoid such inconveniences, take the time to check what the online sellers of sex dolls have to offer.
Here are some tips on how and where to buy a Sex Doll;
1. Buy From a Legit Online Sex Toy Shop.
Buy your Sex Doll only from a legit, reliable, and credible online sex toy shop. Check out the details of the website and carefully examine their product line-up. Gather information about their products, services, offers, and promotions to get the best deal.
Legit sex toy shops online usually offer the following customer services and shopping solutions;
Quality Products
Accurate Product Descriptions and Images
Reasonable Pricing
Discounts and Promotions
Secure Check-out
Discreet Billing and Packaging
Worldwide Shipping
Fast Delivery
2. Aim for Good Customer Care With After-Sales Service.
Legit sex toy shops aim for 100% customer satisfaction and rating. To achieve this, they offer efficient customer care assistance and reliable after-sales service. Take your time to check if you can count on their services by inquiring and getting in touch with their customer service representative.
3. Choose Sex Toy Shops That Offer Different Types of Sex Toys.
Credible online sex toy shops offer a list of tried and tested products that passed their strict standards. These online sources typically expose only the "best of the best" sex dolls in the market to make the selection process less overwhelming for their customers.
By testing, evaluating, and deliberating on their products, they can come up with a comprehensive line-up that guarantees good quality and performance.
4. Choose Sex Toy Shops That Offer Different Types of Sex Toys.
Buy your Sex Doll from an adult toy supplier online that offers different types of sex toys that are organized in various categories. This will make it easier for you to browse through the best sex toys online and make new discoveries such as the latest models in realistic Sex Dolls and other new and innovative products.
Sex toys that are well-presented and classified into different categories contribute to a pleasant shopping experience. It allows customers to view and read the details of their preferred sex toy and find other related sex products that deliver the same function.
More Sex Games
All Sex Games
All the sex toys for



Subscribe to our Newsletter
Newest Deals
Discounted Prices
Free Products
Giveaways
Promo Codes
Check the
Best 9 Sex Dolls
Find the best 9 Sex Dolls we've gathered after reviewing dozens!
Check Now