Table of Contents
How to Improve Your Sex Life: For Couples
While dry spells are normal, experiencing sex droughts puts a strain on the relationship. It is very important that couples have a passionate, fun-filled and fulfilling sexual relationships.
Sex becomes less exciting the more we get used to someone even in the best of relationships. We evolve such that what turned you on when you first met may not do the trick anymore. However, you can rekindle the spark with a little bit of imagination.
If you are wondering how to improve your sex life, these tips will help reignite your passion and get the accelerator going. If you are contented with your sex life, learning new things can only add to the awesomeness.
1. Communicate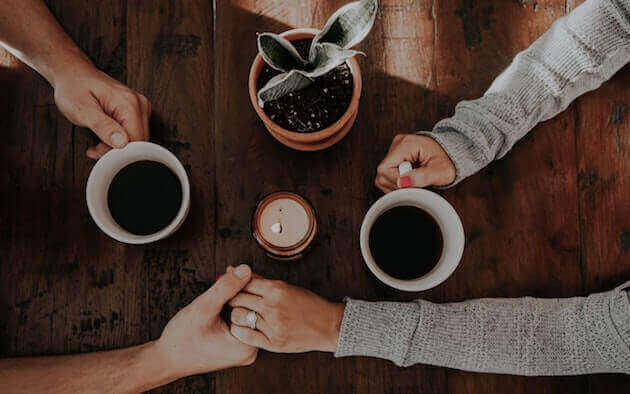 Communication and connection are what leads to great sex. Both parties need to do a lot of talking and listening in order to understand each other needs and how to satisfy them. Couples must talk about their likes and dislikes in bed in order for them to have a mutually pleasurable experience.
Sometimes something as simple as having one to one conversation to air out seeded stress could aid in getting back on track. Do not let fear and embarrassment let you sit bitterly in dissatisfaction. Be open and vulnerable about your true feelings regarding your sexual relationship.
There is always a solution as long as you are willing to compromise so do not be discouraged by what your partner says. You can always get creative to fix those inequities even when you are sexually mismatched. Always remember that part of making an effort to improve your relationship is discovering what's wrong in the first place.
2. Create a sex schedule
We can agree that most people want to be spontaneous when it comes to sex. However, in a world of kids and busy life schedules, it is important to prioritize sex and even put on your calendar. No, it is not unromantic! It will add intention and build anticipation.
The pressure to maintain a consistent sex life is a great stressor to many couples and is often the reason they are not consistently having sex. It is more like a workout, the more consistent you are, the more you want to do it.
A schedule will give you consistency and preparation time to eliminate any stressors that could interfere with the plan. Curving time out for sex will give you commitment that will make sure you have sex a number of times in a week or month no matter how busy or tired you are.
3. Spice things up with fresh experiences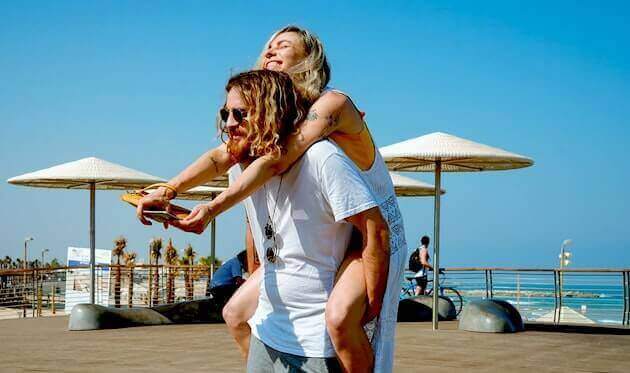 Couples get into dryspells because they get bored of doing the same things over and over. Choose a day to have a discussion about your sex life, talk about hidden sexual fantasies, explore new sex moves and experiment. It will create a new sense of bonding and intimacy.
Engaging in a new activity with your partner that might scare or excite you could help spark arousal or even bring back the feelings you had in the honeymoon phase of your relationship.
Talk to your partner about incorporating more play into your routine or perhaps even challenge yourselves to try a new position every once a month or so. If you never have before, try sex toys and sexy lingerie.
4. Take sex classes with your partner
Sex classes are recommended for couples who want to have fun while learning new styles. In a learning environment that is not intimidating, couples can learn new sex positions, using sex toys, sex play among other tricks.
They are not hard to find and they can definitely open up a whole new avenue of sex play in your sex life.
5. Stop the pursuer-distancer cycle
Differing levels of sexual desire or interest between partners inevitably emerges after the honeymoon phase of a relationship is over. This creates situations where you want sex and your partner doesn't and for many couples, the difference often leads to misunderstanding, unhappiness, and bitter arguments.
The partner with the higher sex drive (the pursuer) typically assumes that the others lesser desire is due to unattractiveness while the less interested partner (the distancer) views the other as selfish and insensitive.
The worst thing you can do when your relationship is lacking sex is chase your partner. The persistence will only add stress and pressure to the distancer which will often lead to mercy sex where the distancer gives in to engage in sex even though they really don't want to.
With the knowledge of this destructive pattern, take the steps to break the cycle. Begin by understanding your own behavior be it pursuing or distancing and work to choose new strategies to help your relationship. Take responsibility of your sexual desire, listen to your gut and communicate with your partner.
6. Shift your focus from sex
If you want to build your sex life, stop making sex the only goal. Focus on building intimacy because sex is all about that connection. Create a bond, a physical connection that keeps you safe and affectionate with your partner.
Couples go for a certain period of time without sex and that's normal. During this sex breaks, create time for cuddling and kissing. Great ways to build intimacy. In time, the hugs and kisses will get you both in the mood to have sex.
You could also engage in an activity that is nonsexual, one that will make you both excited to jump into bed when you are done.
7. Find new ways to liberate your body's energy
One of the best healthy behaviors that can improve your sexual functioning is increasing your physical activity. Affirming your connection with your own body will help you affirm your connection with your partner's body. Engage in activities that will renew your strength, making you feel more attractive and comfortable in your own body.
You could also introduce working out together which will lift both your spirits. Being in shape will give you positive mindsets which will make is a lot easier to feel passion. On top of that, keep you healthy and physically fit.
8. Watch some porn together
Even though most of us occasionally find pornography distasteful, we cannot ignore it. Despite claims that porn is not healthy for couples, it does not have to ruin your confidence and sex life. Pornography will often lead to the best possible sex as well as give open and adventurous couples new ideas. Also, there are couple friendly porn sites.
Every couple is different, the idea is finding something you will both enjoy. Talk to your partner openly and get to know if you can both use porn to the advantage of improving your sex life.
Make it special, a sexy event with a special touch. Maybe bring champagne or even a buy and find sex toys and start using them. Whatever works for you both.
9. Consider the Importance of non-sexual touch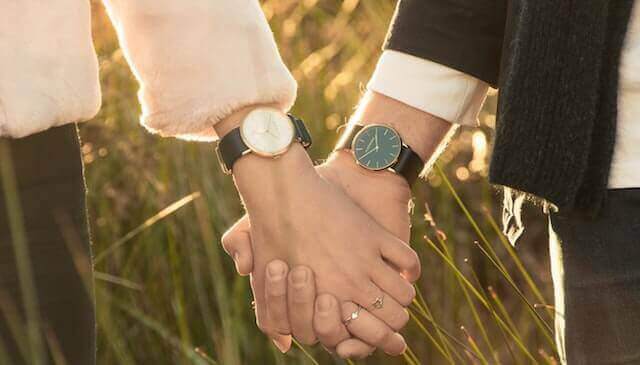 Those little touches here and there creates a physical connection that builds up trust and encourages vulnerability. I could be a few seconds shoulder massage or touching each others hands, anything to warm each other up.
You could also choose to have a massage session where you just rub and massage your partner's body. Often, the intensity of getting so close to each other and relaxation will lead to sex.
10. Role-Playing where you pretend to be strangers
This is where you meet and make up back stories for your characters ahead of time and have fun.
A great option would be a bar pick up where a couple meets at a bar, seduces each other then end up having great sex in the bathroom or hotel room. Then you can order room service and share breakfast together the following morning after breaking character.
When both partners are able to fully let go in order to fulfill their deepest fantasies in the role playing form, it brings imagination that creates an even sexier experience.
11. Pleasure yourself in the presence of your partner
Intimacy can be built by watching your partner enjoy pleasure; masturbating. A great level of vulnerability and closeness is experienced when you allow your partner to witness how and where you like to be touched.
Masturbation also acts as a great primer for more sex as it improves your mood and relieves stress.
Conclusion
When it comes to sexuality, we are all tender and sensitive and it can be difficult to talk about it in a way that is never hurtful. For a couple, the most important thing about healthy sex life is creating a safe, open, and intimate connection with your partner. Hold conversations to keep track, ensuring that you are both happy and sexually satisfied in your relationship
The other important tool is your attitude towards sexuality. With good information and a positive outlook, you should be able to improve and maintain a healthy sex life for many more years.
Be adventurous. Be sensual where you create a love making environment that appeals to all your five senses. Be playful and above all creative.