Table of Contents
The Ultimate Sexting Guide
We've all have heard positive things about sexting. Some people say it can significantly improve your sex life and even save your long-distance relationship from the lack of sex.
While this may be true, it doesn't eliminate the fact that sexting is awkward and intimidating, whether you're doing it with someone you've been with for a while or a complete stranger you haven't even met.
According to Kait Scalisi, a sex educator and founder of the award-winning sex education platform 'Passion by Kait', sexting is a fun, flirty way to stay connected with your partner. It also keeps sex on your brain all day and adds a little adventure, which re-creates that loving feeling from early in your relationship.
But, how exactly does sexting works? How do you do it? Is it even fun?
15 Expert Sexting Tips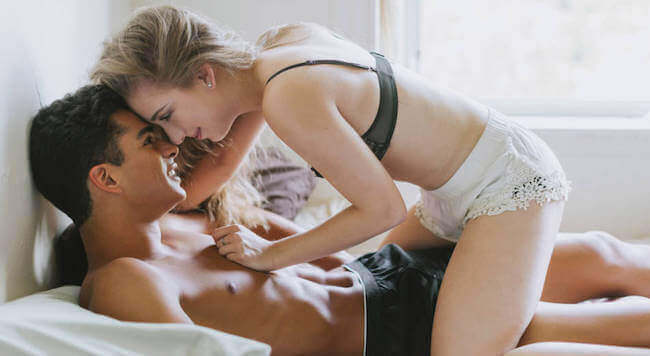 If you're interested in spicing up your sex life by learning how to sext, you're in the right place. Below are some sexting guidelines and tips you should be aware of:
1. Timing is everything.
Sexting works best if your partner is not in the middle of something. If they're out for lunch with their family or on a business meeting, it's definitely not a good time to send a naughty text.
If you're not sure what your partner is up to, you can send a simple text like "Hey, you busy?" This text is enough for you to determine whether it's a good time or not.
2. Take it slow.
Just like sex, sexting is all about the buildup. You don't want to jump straight into the intercourse and skip the foreplay part. Sending a revealing selfie along with a message "Hey you." works like a charm.
It's enough to grab their attention, but not enough to fully satisfy them. So, they will respond and participate in where the conversation is heading.
3. Remember you're playing a role.
Tyomi Morgan, a pleasure coach, reveals that the person who initiates the sexting is often the one who is in charge. Similar to having sex, you can always incorporate role play to spice things up a bit.
In sexting, you can be who you want to portray. Your photos, words, and voice messages can all be used to paint a picture to paint a freaky fantasy to arouse your partner to the point of satisfaction.
4. Make up a scenario.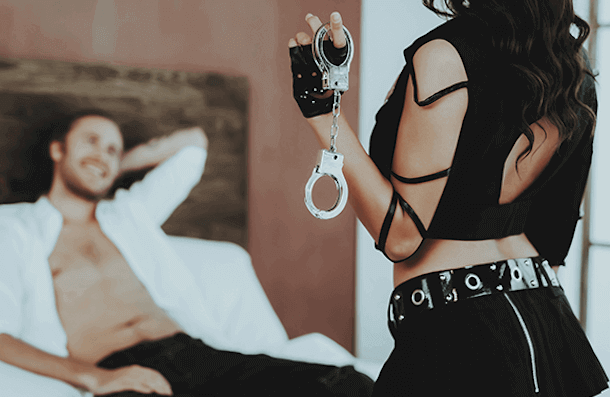 This goes hand in hand with role-playing. In sexting, you can be whoever you want to be, and be in any situation you want to be in. Take inspiration from your sexual fantasies.
According to Megan Stubbs, a sexologist and sex and relationships coach, making up a scenario doesn't have to be complicated. Even saying something as simple as, "What would you do if I show up in your house wearing a short skirt without undies?" can sound exciting.
5. Take inspiration from your own personal experience.
According to sexologist Emily Morse, a great way to initiate sexting is by using a hot moment from a previous sex session with your partner. You can start by saying something like, "I love the way you were kissing my neck last night." From there, you can transition to saying all the things that you would like to do the next time you see them to help create fantasy and build tension.
6. Don't stray too far out of your comfort zone.
Sexting can be anywhere between as innocent as saying "I want to make love to you." to as extreme as sending a fully nude selfie. What works best is to do what you're comfortable with. The last thing you want to do is push yourself off your limits only to end up regretting what you did. Straying too far out of your comfort zone will only make sexting a horrible, shameful experience for you.
7. Give your partner a heads up before sending nude selfies.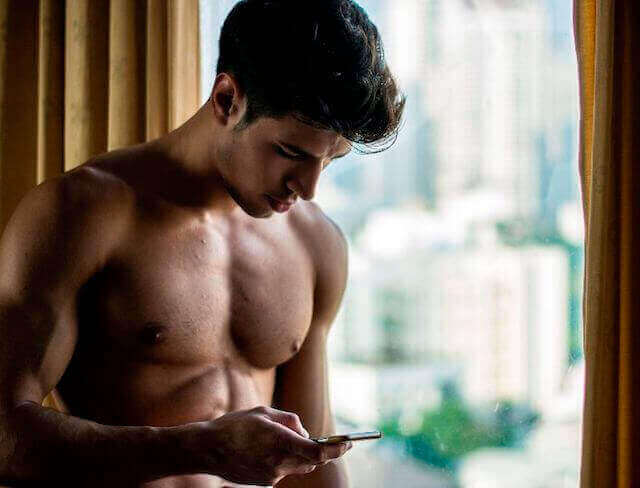 There's a reason why the term NSFW (not safe for work) is invented, which is to prevent your partner from getting caught receiving nudes in a professional environment. You can simply ask if it's a good time to send NSFW photos.
Scalisi advises that when sexting a nude photo, start with texting NSFW, then hit return a few times before finally sending the photo. This expert method ensures that the photo doesn't pop up on your partner's lock screen, and allows them to look at it when there isn't a possibility of getting caught.
8. Put some effort into the visuals.
Nude photos are the bread and butter of sexting; it can either make or break the entire sexting experience. When taking photos, it is important to know which angle works best for your face and body. The perfect angle will emphasize the erogenous zones of your body including your mouth, neck, bust, thighs, abdomen, booty, feet, and pelvic area.
How revealing and provocative you get with photos is completely up to you.
9. Make use of voice recordings and videos.
Sexting doesn't have to be just texts and photos. Sending voice recordings and videos make the experience as interactive and realistic as possible. If you're not ready to send sexy videos yet, you can record the sounds you would make and send it with confidence.
Be mindful though, forced sexy voices and moaning may end up being funny instead of exciting. The key is to sound natural. Close your eyes and imagine your partner making love to you, and don't force yourself to make sounds that don't feel comfortable to you.
10. Understand the "emoji sex code".
It is important that you know which emojis you should use when sexting, and which you shouldn't. The best emojis to use are those that serve as sexual innuendos that reveals your intentions without saying a word. For instance, the eggplant and banana emojis are often used to represent the penis while the pussy cat is a reference to the vagina.
The peach emoji represents the booty. The face emoji with the tongue sticking out indicates a sexual desire and the raindrops stand for wetness or ejaculation. Understanding the emoji sex code can also help you maintain a code of conduct especially when sexting in the public.
11. Don't be afraid to open up about your sexual fantasies.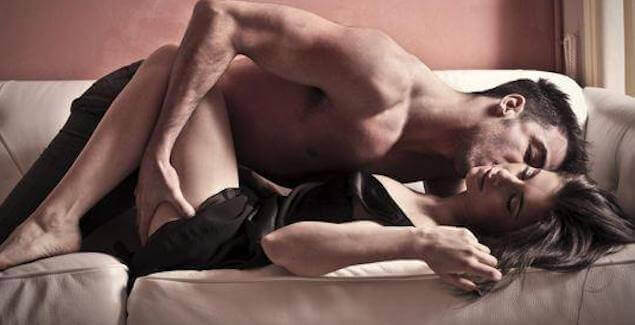 Do you prefer taking the lead? Perhaps you're into being a submissive? What do you find yourself constantly fantasizing about? Sure, it may be challenging to open up about it in person, but sexting is the best opportunity to let your partner know what you're into because there's less pressure when nobody's staring right back at you. However you want to open up about your sexual fantasies, there's nothing to be afraid of nor embarrassed about.
12. Pay attention to the details.
It's all in the details. The more specific you are in your sexy details, the better you and your partner will be able to visualize each other's fantasies, and the easier it will be to keep the conversation going. Instead of saying something plain and boring like "I want to make love to you", it's better to say something detailed like "I want to pick you up, put you on the kitchen counter. And then I will slowly go down on you, kissing every inch of your beautiful body along the way, as you spread your legs apart and put your feet above my shoulders. I will make you scream as you pull my hair, making you feel all the love I have for you."
13. Avoid awkward downtime.
There's nothing worse than being at the brink of excitement and then all of a sudden, there's a lull. Taking too long to respond or being unresponsive is a guaranteed way to lose your partner's interest. And once you lose it, it's difficult to get it back. You can't just say, "Hey, I'm back. So, where are we?" It doesn't work that way.
14. Ask questions.
Don't be afraid to ask your partner questions, sexting is a conversation after all. Better yet, come up with questions prior to your sexting session. Preparing questions beforehand will help prevent awkward downtime. The last thing you want to do is to ruin the mood by not knowing what to say next.
Asking sexy questions can also assist you in painting a vivid image of your partner's sexual fantasies. It doesn't have to be complicated, it can be simple questions such as:
"What part of me do you want to see?"
"What are you thinking about?"
"What do you want to do with me?"
"How do you want me to please you?"
"Are you turned on right now?"
15. Get comfortable and have fun!
Sexting is a form of teasing where you hold the power, so you better take advantage of it! When sexting, you can control wherever the conversation is heading, play the role of whoever you want to be, please your partner, and be pleased in return.
The key to a successful sexting session is to simply have fun. Overthinking and pressuring yourself to say all the right things will only ruin your experience. So, lay on your bed and relax. And as the saying goes, just enjoy the ride.
10 Sexting Examples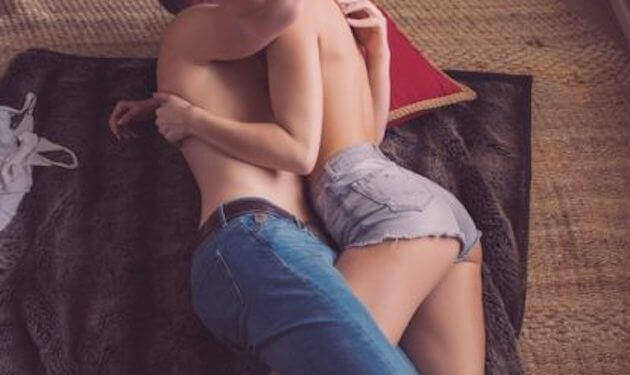 Now that we have discussed expert sexting tips you should be aware of, it's time we talk about what exactly you should say. Looking at some examples will help you figure out which language you're comfortable with and most importantly, it will provide you some brilliant ideas you can use when you start sexting. Sexting preferences and style vary from every person, but we have compiled popular and generic sext examples that can work for anyone.
"I can't stop thinking about the time when we…"
This one is common but still works like magic. You can continue the phrase by describing your favorite part in your last sexual encounter in detail. Saying this will make your partner visualize a sexual encounter with you, making it easy for them to reach a point of arousal.
"I miss your lips on my neck."
This is a good way to initiate sexting and ease into dirty talk. You don't want to immediately utter explicit words. You need to say something you're completely comfortable with first, and then gradually transition into dirty talk.
"Your _____ feels incredible."
Everyone loves receiving compliments. The key to this is to be specific. Name a certain part of your partner's body that you really think is amazing. It can be as implicit as their hands, lips, and tongue, or as explicit as boobs, ass, dick, and pussy.
"I'm excited just thinking about you."
This lets your partner know that the thought of them alone makes you excited. Having such an effect on you will make your partner feel good about themselves.
"If only you could hear the sounds I'm making…"
Sexting is all about the buildup and the teasing. Letting your partner know that you're getting hot is a guaranteed way to make them hot for you, too. If you want to step up your game, you can send a voice recording of you moaning. It will surely have a bigger impact on your partner.
"Only you can make me feel this good."
Reminding your partner that they're special and talented is always a good sexting message.
"I'm touching myself right now thinking about you."
If you need an effective sexting starter, this one sparks anticipation and jumpstarts foreplay. Letting your partner know that you're thinking about them while you touch yourself is enough to make them excited.
"I'm going to make you come so hard until you're shaking."
It's a promise you should keep. After all, when your partner sees this message, you might not have to try so hard to make it happen. Hopefully, your partner returns the favor.
"I've got a surprise waiting for you. ;)"
Nothing beats a good tease. This works best to send right before your partner comes home. This message will surely make your partner run home, filled with anticipation and excitement.
"What else do you want to do with me?"
This is a good sext message to send when your partner is taking the lead. It's playful and it encourages your partner to keep going.