Table of Contents
How to Clean a Vibrator
Once you pleasurably get off your high horse of sexual kinkiness, the last thing you'd ever want to deal with is cleaning your vibrators in anticipation of the next bedroom time.
But for your treasured ground's sake, do not be lazy – going the path of laziness is much hazardous than you might think.
Why cleaning your Vibrator is important

When you cast aside your vibrator without thoroughly cleaning it, bacteria left behind by body fluids can breed out of control.
The bacterial buildup could cause a vaginal infection such as bacterial vaginosis, the next time you use your pleasure toy. This can happen even though you're the only one using it.
STD contraction is a possibility too. When you share your vibrator with a partner who has HPV or herpes and then insert the same toy into your body, you stand a higher chance of catching such viruses.
And while it is true that you could always delay the cleansing till you are ready to return the vibrator to its proper storage place, it's incredibly beneficial to heave yourself out of bed and get into the habit of washing it immediately after use.
You don't want to expose your pubic area to yeast infections or urinary tract challenges due to your negligence to adhere to simple cleaning regimes, or do you? I bet you don't.
Apart from infections, other foreign substances and chemicals may stick to dildos, particularly those made from porous or sticky material.
Such substances can irritate the skin, an allergic reaction, or even abrade the mucosa of the vagina or anus.
So, keeping your vibrators clean and in good hygiene helps both of you in many ways. You can continue to enjoy using your toys without any medical consequences, and your vibrator would last for as long as you want.
Things to consider when cleaning Vibrators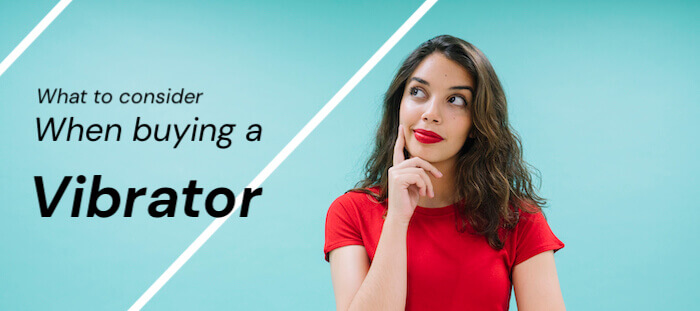 Be it a dildo, vibrator, or any of your adult toys at that, cleaning is never as simple and straightforward as dipping them in hot, soapy baths.
That's because there is a lot to consider – talk of the sex toy's material, whether it's got a motor, twists, turns and crevices, etc.
These relevant factors (or answers to these questions) dictate the best practices for cleansing these pleasurable toys.
Amongst the factors to consider when cleaning, the material that the vibrator is made of, is of primary essence. The material helps to gauge the level of effort required to make the vibrator stay clean.
This refers to the porosity of the material – whether it has pores and how large they are, if there are any. The bigger the pores, the more bacteria can find its way inside the material, and the huger efforts are needed.
Vibrators made from porous materials trap bacteria and are harder to clean than non-porous variants, because once bacteria gets into the former, it's hard to get rid of.
That's exactly why experts recommend vibrators made non-porous materials such as glass, silicone, and metal; over porous materials like plastic or jelly.
How to clean a vibrator made of elastomer or latex?
Such porous materials are more temperature-sensitive than non-porous toys, which means that they may become bent if they are subjected to too much heat. If your toy vibrates, clean it with a moist, wet, soapy washcloth. If it doesn't vibrate (or vibrate, but isn't waterproof), run the device under warm water and scrub it with a soapy washcloth.
How to clean skin-like blend vibrators?
Do the same thing you would for latex vibrators. Just don't expose it to too much soap as this can degrade the material, stripping it of the good skin-like feel it's supposed to have.
How to clean vibrators made of ABS plastic?
Like an elastomer or rubber vibrator, you can cleanse this porous vibrator with a wet cloth and mild soap if it vibrates, or scrub it with water and mild soap if it doesn't (or if it vibrates but isn't waterproof.)
How to clean vibrators made of soda-lime glass?
This kind of glass can be temperature-sensitive (which is why they can be fun to use during sexual play). Clean a soda-lime glass vibrator the same way as you would a latex or elastomer vibrator.
How do we wash vibrators made of borosilicate glass, silicone, or metal?
You can wipe down these toys with gentle soap and warm water or a wet, soapy washcloth, much like the sex toys above.
If your borosilicate glass, silicone, or stainless-steel dildo does not vibrate, you can boil them for 3 to 4 minutes to clean them thoroughly.
Alternatives to hand-cleaning Vibrators
Asides the many ways of handwashing vibrators as explained above, do know that there are other alternative ways of cleansing these handy sex toys. These would be described below.
Dishwashing
Truly a traditional, and straightforward method of sanitization, dumping dildos in the dishwasher is an inexpensive and fast way to make them squeaky clean.
Of course, many electronic toys vibrators would not scale this process through due to their fragile components, so it's essential to check your dildo's fine print before throwing them in that machine.
Some materials do not also do well in hot water so, if they are subject to a full machine-washing cycle, they can melt or malfunction.
If you share your apartment with roommates or have kids, it would profit you not to throw vibrators alongside dishes into the machine, to avoid quizzing looks and endless interrogations, respectively.
Again, when it comes to dishwashing vibrators, and unless you can watch it like a hawk while it's going through the final cycle, it is very easy for an unsuspecting guest or family member to go in search of a clean bowl and see your vibrator!
All these make the dishwasher-less of an ideal way of keeping vibrators clean.
Vibrators that can be dish-washed include those made from materials like:
silicone
Pyrex
stainless steel
Dildos that shouldn't be dish-washed include those that are:
battery operated
electronic
glass
porous
Boiling Water
While most germs and bacteria are unable to survive in hot temperatures, they require prolonged exposure (think minutes) to be eliminated completely.
This is what makes boiling water a very inefficient vibrator and dildos cleaning method.
It may be quite ineffective to pour boiled water over vibrators, because the water cools down when removed from the stove.
And while boiling water will clean your toys, it needs at least a few minutes to be completely immersed.
Despite the attractiveness of this inexpensive cleaning method, it is not often recommended as it is easy to make wrong decisions and thus ruin your favorite vibrator.
Specialty Wipes and Cleansers
Specialized purifiers not only eliminate germs and prevent bacterial growth, but also uses conditional agents that help keep softer materials such as silicone and jelly intact.
Many like to clean with sprays, and you can too. Just stay away from alcohol-based purifiers to sensitive material such as rubbers, latex, or silicone from getting dried.
UV-C Germicidal Light
Never heard of UV-C germicidal light? You are not alone. This newly-evolved technology is a unique feature of a new product called UVee.
You simply wipe or rinse your vibrator after making use of it and then place it in the UVee. The UV-C light destroys 99.9% of germs of such dildo in about 10 minutes.
Because every nook and cranny of the vibrator is covered with the emitted special light, some users have stated that this technology cleans vibrators much more effectively than handwashing or even wipes usage.
Does vibrator storage matter?
After cleaning and drying, don't just place your vibrators on your bedside table, where it'll gather all sorts of dust and substance that you sure don't want inside of you.
Instead, you should store the vibrators in the little containers or boxes that they came with, to shield them from the environment.
If you don't have this packaging — or if you just want to step up your situation — can always use the UVee cleaning box as storage of these pleasure toys.
Alternatively, you can purchase a small plastic box or a little silk or satin bag, if you don't have the original vibrator pack or the cash with which to buy the UVee.
Conclusion
Okay. All the above may seem like a lot of effort to take for an inanimate object. But if you don't know already, doing an excellent job of cleaning and maintaining your vibrators, helps to ensure that you and your vibrators will have a long, happy life together.
Choose one out of the numerous cleaning methods highlighted above and stick with it. Build a habit out of it, and you'll have yourself to thank for it.
And if you choose to go the other way, be rest assured that you'll only have yourself to blame for all the nasty, uncomfortable surprises that await you.